6 Best Teamviewer Alternatives 2020 | Software like Teamviewer
Using remote desktop software in this world is become quite common and it will increase in the future. Here is the complete list of Teamviewer Alternative apps which is consider to be a good substitute for accessing remote desktops. One of the biggest names in the remote desktop software industry is Teamviewer which contains amazing features and functionality. Teamviewer is not perfect software and it also has lot problems. So here we have provided some best free Teamviewer alternatives software 2020 for all platforms like windows, mac, linux, android and ubuntu
Why do we need TeamViewer alternative in 2020
For the beginners the TeamViewer software is not that easy to configure and use which at the end leads to a lot of problems. If the software is not able to configure properly then the user system has a chance of privacy risks. Please also free version of the software which is just for the demonstration. If you want to use properly that you cannot use free version for business purposes. So if you are searching for some alternative to TeamViewer software which can help you to find the best remote access software to use then check the list.
6 Best TeamViewer Alternatives for Windows Mac and Android
1. Logmein
The popular TeamViewer alternative is logmein which provide users not only to use their computers from any device but also has to store, collaborate and share files with just one click. logmein software is similar to TeamViewer as its main focus is using remote desktop control for providing support. This software mainly focus on providing user access to their personal computers remotely so that they can do they work no matter where they are. This is amazing software for working professional who has to work remotely.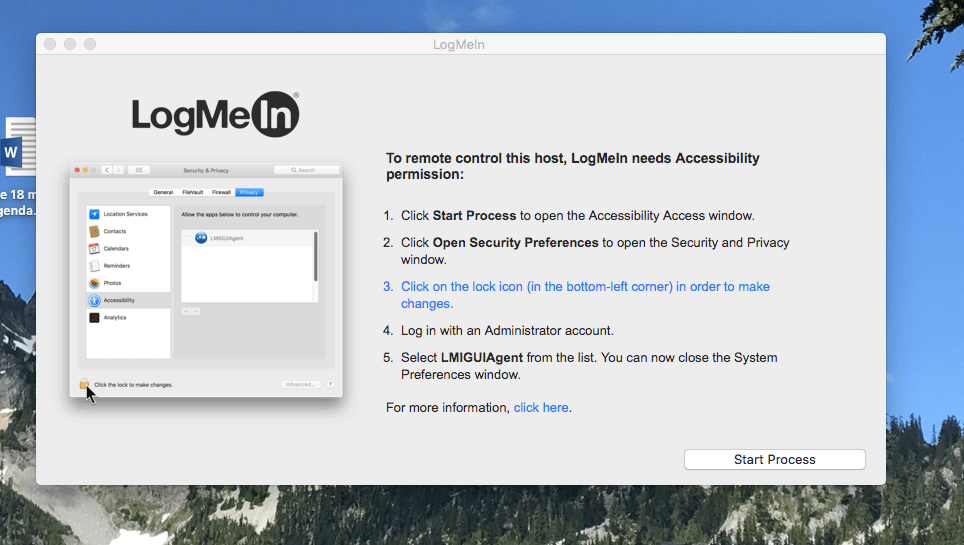 The features of logmein include easy access of devices remotely 1TB of free cloud storage to fastly and security shares your files with anyone around the world. Logmein contains various types of features which include accessing mobile apps for Android, PC and mobile apps for iOS. This alternative to Teamviewer helps the working professional main free from pain of carrying all the important files.
Logmein: Pros and Cons of Product
logmein : Pros 😍
Very easy to setup

Easily drop and drag file transfer

Its ability to record sessions

Whiteboard support
 Logmein: Cons 😭
audio and chat features not good

No free version available
Platform:  Windows Mac OS Android iOS
2. Splashtop
Splashtop is another TeamViewer alternative which market itself as in all rounder for all your remote accessing needs. This product helps to allow both the individuals and team to easy access their own computers as well as other share computers with any device at anytime. Splashtop mainly focuses on providing security and helps in securing all your connection. It's all remote sessions are encrypted with TLS and 256 bit AES encryption. Access to the software is protected by authentication, two step verification and two level password options.
The best part of the software is that the client does not need to install the software. The software allows different companies to connect to client desktop and mobile devices with the help of 9 digit code. Softwares totally free if you are using it personally for just using it remotely access device on local area network. People who want to access their devices from anywhere in the world can buy this product with the price of 16.99 Dollar year. This is also one of the cheapest remote access software like teamviewer
Splashtop: Pros and Cons of Product
logmein : Pros 😍
Good quality audio and video

UI support on mobile devices

Simple to use

Easy portable version
 Logmein: Cons 😭
The free version only works on local Network

Complications of software plan

CPU usage is little high
Platform: Windows Mac OS Android iOS Linux
3. Parallel access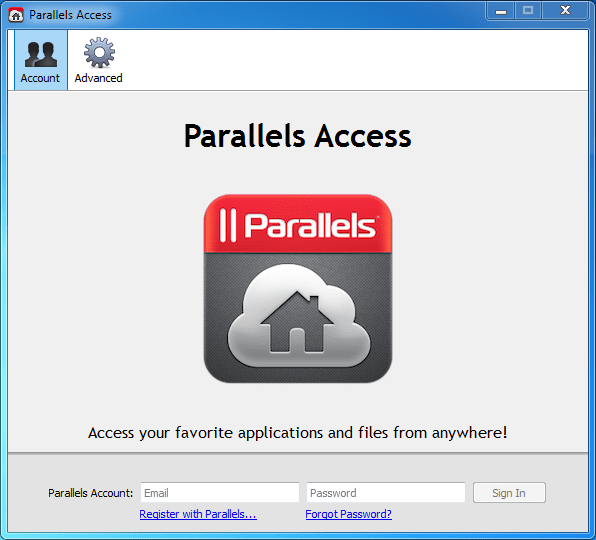 Amazing remote access software is parallel access which is considered as fastest simplest and most reliable alternative of TeamViewer. The software allows you to access all your applications files and computer at anywhere. All other software's in the list have their own mobile apps but parallel access gives the best mobile experience. The connection never gets disconnect Android touch input easily recognized by the computer. There are also teamviewer alternative open source software available in the market.
Parallel access: Pros and Cons of Product
Parallel access : Pros 😍
Easy access to Mac OS and Windows devices from iOS and Android

Have to work in full window mode

Easy gesture support

Amazing touch control
 Parallel access: Cons 😭
Only work for accessing desktop from mobile devices
Platform: Windows Mac Vs Android iOS
4. Supremo
Supremo is the amazing powerful easy and complete solution for remote desktop software. This software allows a user to access their PC in just few seconds. The best thing about this software's that you don't have to install any software. There is only one executable file which is very small that you do not need any installation. Supremo software is very secure and reliable AES 256 bit encryption and supports Usilio, the IT management console. This software also allows customizing their interface. You can also show your company logo that other software will not allow with this function.
The ability to display personal logos is something which is going to help you to market yourself and making your product reach more users.
Supremo: Pros and Cons of Product
Supremo : Pros 😍
No installation and configuration required

Unattended remote access

Meeting support

Inbuilt address book

Easy to navigate and secure
 Supremo access: Cons 😭
Not available for Mac OS

Mobile support

Platform Windows Android iOS
Platform: Windows Mac Vs Android iOS
5. Anydesk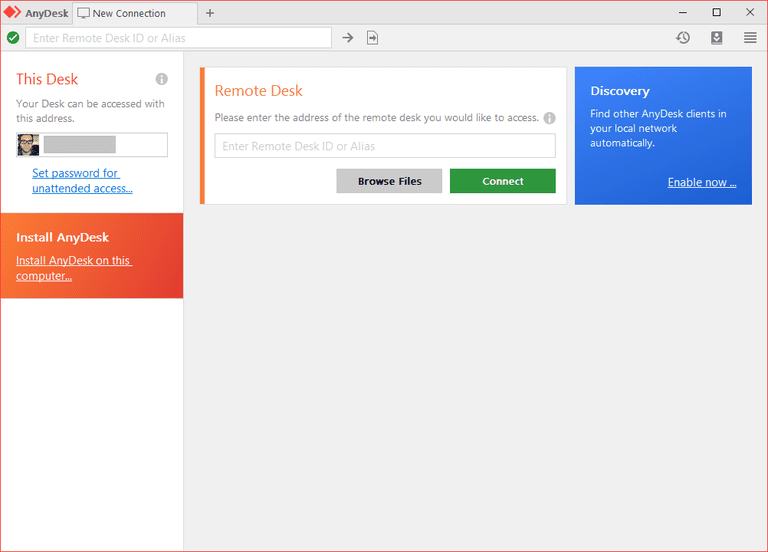 Anydesk is the best TeamViewer alternative software which comes to our mind when we talk about accessing our PC remotely. Just like TeamViewer, Anydesk comes with the lord of features which allows you to easy access your device remotely from anywhere in this world. The best thing about anydesk is that it comes with the fastest data transmission rate with 60 FPS screen sharing. It has very low latency which means that you work which has been done remotely will Speedly get changed on your system access from remote place.
Softwares has been very much secured which uses banking standard TLS 1.2 technology with RSA 2048 asymmetric encryption to verify each and every connection. This is another free remote software like teamviewer software.
Anydesk : Pros and Cons of Product
Anydesk : Pros 😍
Fast data transmission

Light weighted around 2 MB in size

Cross platform

No restriction in free version
 Anydesk access: Cons 😭
May be buggy

There is no screen drawing feature
Platform: Windows Mac Vs Android iOS
6. Connectwise control – Apps like teamviewer
Connectwise control is also considered as one of the teamviewer similar software or anydesk alternative which makes it completely easy to access your system remotely. The company offers connectwise control as a remote desktop software product which provides remote assistance to their clients. Connectwise control offers a multilevel scalable experience for individuals and the groups. The users can start using the software with the basic features and then they can upgrade as per their business plans. The software also controls various third party apps like Google analytics freshdesk and other apps which allowing you to easily control your business.
Connectwise control: Pros and Cons of Product
Connectwise control : Pros 😍
Third party integration

Flexible paid plans

Unlimited access

Remote meeting supports
Connectwise control : Cons 😭
No iOS support

Not for individual
Platform: Windows, MacOS, Linux, Android and chrome OS
These are some best programs like teamviewer software for windows, mac, linux, android and ubuntu