If you are looking for After effects alternatives then you are in the right place. After Effects is one of the must-have tools for video editing that allows adding visual effects and motion graphics to make animated films, games, television, web, etc. It is a composting application produced by Adobe Systems.
The application is useful in the post-production purposes of filmmaking and creating video games. It also works as a non-linear editor, media transcoder, and audio editor. 
After Effects is one of the robust tools that enable the creation of distinctive videos with its powerful features of video editing like animation, motion pictures, cinematic effects, etc. that makes the video unique. 
Why there is Requirement for After Effect Alternatives
There are several reasons why people are looking for its replacement some of them are:
It is available at a high cost – $31.49/mo

Severe hardware demand basically for RAM and disk space

Complex interface, beginners face difficulties to use this application

Monthly creative cloud subscription
Here is my top After effects alternatives for windows PC you must try this year.
Filmora

iMyFone Filme

PowerDirector

Animoto

Corel VideoStudio

Blender

Wax

HitFilm Express

ButtleOFX

AutoDesk Smoke
In this article, we have listed the best After effects alternatives some of them are free and some are paid tools that offer great video editing tools and suit your demand. 
15 Best After Effects alternatives For Low End PC
Let's read a further article that consists of the After effect alternatives with their features so that you can easily choose which software is best for you. We have personally tested these software and list them according to their performance.
1. Filmora 
If you are looking for the best After Effects Alternatives then Filmora is one of the leading names that is used to create visual effects and consists of several features of video editing. It has a user-friendly interface and an easy-to-use application.
The software has advanced audio editing features that consist of background noise removal, an audio equalizer, and many other tools that enhance the audio of the video. With its free version you can use in-built effects and templates but to remove the watermark from the video you need to subscribe to Filmora.
Filmora has a very user-friendly interface that makes it easy to use for beginners as well. It has several inbuilt tools like audio sync technology, audio noise reduction, and color correction. 
Features 
4K Resolution Editing support 

Chroma Key Backgrounds 

Video and Audio Controls 

Layer multiple video clips 

Colour grading presets 
Reason to Download – Using this tool users can add unique effects and animations to make their video more interesting. It is loaded with an advanced text editing feature. 
2. iMyFone Filme
iMyFone Filme is one of the best video editing software which comes with drag and drop elements that help in creating amazing videos. This is one of the easy-to-use video editing software that can be used by beginners also.
This software has various basic video editing features like Import, Crop, Split, Rotate, Edit, Adjust Speed, Pan & Zoom, etc. This application is one of the fastest in making slideshow and adding effects to it.
Features 
Instantly Preview the video while editing.

Multi-layering of videos,

Detach audio from a video clip

Adjust the style of the video.
Reason to Download – This is an all-in-one software for beginners and advanced users as it comprises basic to advanced features which simplify video creation. 
3. PowerDirector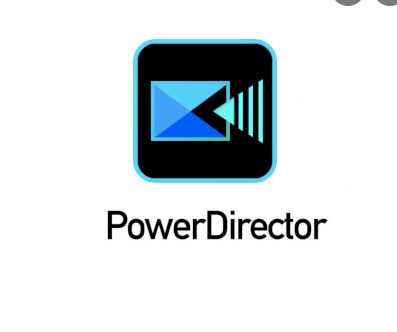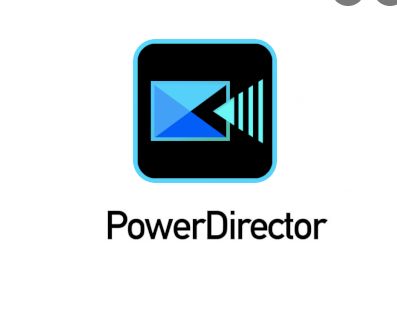 PowerDirector is one of the leading After Effects Alternatives that involves amazing features of video editing and video making. It allows you to add music, motion titles, effects, emoji, backgrounds, filters, etc. to create unique videos. The video editing software is developed by CyberLink.
The application can run on Windows 11, 10, 8, 8.1, 7, with 64-bit versions, Android as well as iOS. It supports several languages including English, Japanese, Korean, Dutch, Spanish, and many more.
Features 
Magic movie wizard 

Encoding and exporting 

360-degree footage tools 

Express project module 

Action camera tools 
Reason to Download – This software majorly suits the need of the artist. It includes various magical video effects that help you to create amazing videos. 
4. Animoto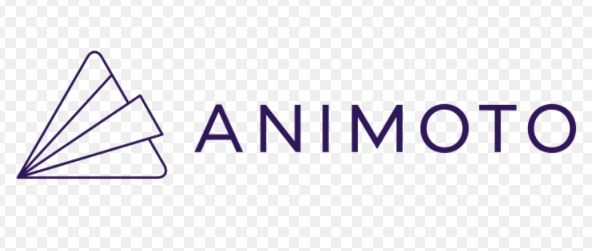 Talking about Animoto is another best After effects alternative on the list that offers several amazing features of video editing and compositing. It offers a free trial as well as paid plans with starting plan at $8. The software lets the user create effective and impressive videos.
It is the best video editing tool that can fit the need of students, photographers, video marketers, teachers, and business professionals. It is a video slideshow solution with a user-friendly interface that makes it easy to use and users don't need any previous knowledge of slideshow video creation software to run this tool. 
Animoto offers a set of features arrays like social media sharing, can download videos, commercially licensed music tracks, landscape plus square marketing videos, and many more. 
Features 
Pre-built marketing storyboards 

Landscape and square videos 

Multi memories styles 

Font libraries 

Over 3000 licensed music tracks 
Reason to Download – This software fulfills the need of every user who desires to create eye-catching videos. It is loaded with 3000 licensed music tracks which you can add to your videos. 
5. Corel VideoStudio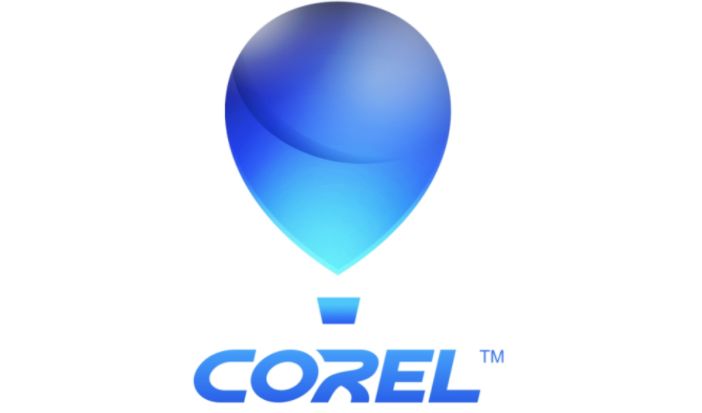 Corel VideoStudio, is an effective After Effects alternative equipped with powerful video editing tools. It allows users to create amazing and high-quality photos and videos with special effects. With its powerful editing features, users can create high-quality movies. Some of its unique tools are color grading and motion tracking.
Corel VideoStudio is the simplest video editing tool which includes a slideshow maker, screen recorder, and multi-camera editing tools. It consists of great graphic overlays, templates, titles, and more than 2000 creative effects. If you are a beginner and looking for a decent After effects alternative then you should consider Corel VideoStudio once.
Features 
360-degree video editing 

Export 360-degree videos 

Screen recording 

Multi-camera editing 

Motion tracking 
Reason to Download – This software has some more fascinating effects like new animated AR, face effects and camera movement transitions to make your videos more engaging. 
6. Blender 
Blender is one of the best replacements for After Effects which is a free and open-source 3D creation tool. The software enables modeling, rigging, animation, simulation, composition, and game creation. This is the best visual effects tool for animators and game designers.
Blender is a great software to create visual effects, animation films, 3D printed modes, computer games, etc. The software supports macOS, Windows, and Android devices. It supports multi-languages including Arabic, Turkish, Thai, German, Japanese, French, and many others.
Features
Sculpting 

Grease pencil 

Simulation 

Video editing 

Geometry notes
Reason to Download – It is a 3D creation tool that especially fulfills the requirements of game designers and animators. It works on multiple platforms and supports numerous languages. 
7. Wax 
Wax is free After Effects alternative that offers the best tools for video editing and video effects. It is the best software for personal as well as business purposes. The software allows 2D and 3D visual effects. It works based on two different modes.
The standalone application which is good for beginners and non-professionals 

Plug-in to video editor which is best for professional purposes
Wax is the best free video editing tool that enables 2D/3D effects. But for importing files it supports only AVI and WAV. It is a powerful and flexible video compositing and special effects tool. It is highly used by many users across the world for its better special effects that enable in creation of unique videos to impress anyone. 
Features 
Free to use 

Easy and simple installation 

Several formats are available 

It helps in creating special effects 

User-friendly interface
Reason to Download – This is a lightweight video recorder software that you can install easily and get various plugins. It supports multiple input and output formats.
8. HitFilm Express

Another powerful After effects alternative in the list is HitFilm Express which you will enjoy using. It will provide you with a great experience of video editing and lets you create amazing videos with its effective and advanced tools. The tool is suitable for both beginners as well as professionals.
The software allows you to switch from one tab to another according to your need and edit in one, composite in other and go back to the editor without loading any software. HitFilm Express has a variety of non-linear tools like animation, audio hard limiter, multiple streams, unlimited tracks, adaptive trimmer, and many more.
Features 
Personalizable workstation

Colour coding 

Export queue 

Voiceover recorder 

Particle simulator 
Reason to Download – This after-effect alternative uses ultra-fast technology which helps you to create quality content quickly. In its built-in assets feature you will find a library that is full of sound effects, templates, music, and stock footage. 
9. ButtleOFX

Another alternative to After Effect is ButtleOFX which offers a great set of tools for composting videos. he application is based on the TuttleOFX framework. It is a free and open-source node-based compositing application that enables you to add unique visual effects to your videos and photos. The software has a Graphic editor that lets you connect nodes.
It also enables you to customize the effects by using the parameter editor. The application consists of a plug-in architecture so that you can download a lot of plug-ins according to your requirements.
ButtleOFX has made it easier to search for images and import them. It also has an integrated browser so you can import the images through the browser. 
Features 
User-friendly interface 

Available for Linux platform 

Open-source compositing software 

It has an integrated browser

It has three different workspace layouts
Reason to Download – It is an open-source software that lets you create eye-catching visual effects for your videos and photos. You will also get an integrated browser in this tool. 
10. AutoDesk Smoke 
AutoDesk Smoke is one of the most powerful video editing tools available for Mac. It is an After Effect alternative best suited for professional users who are in seek of a video editor tool that does things more than editing. It is integrated with editing workflows and node-based compositing tools.
Some of its tools are 3D compositing, color correction, and motion graphics. It helps production studios to enhance productivity by combining editing workflows with node-based composting tools. 
Features
Standard 2D/3D tools 

Timeline-based creative workflow

ConnectFX node-based composting 

Powerful compositing in Action

3D text and geometry
Reason to Download – This is the perfect tool for professionals who can create elegant effects with ConnectFX node-based compositing. 
11. Nuke 
Nuke is another alternative to After Effects that is mostly preferred by the film industry. It enables users to create videos with amazing effects. The application supports Windows, macOS, and Linux platforms.
It has special tools like After Effects that can be used for compositing and creating special and unique effects. This tool has a node-based interface that allows you to perform batch edits to compositing. With Nuke you can save the scripts and use them on other projects.
Features 
Deep Image compositing 

Machine Learning Toolset 

Offers over 200 creative nodes 

Deep image compositing 

Machine learning toolset
Reason to Download – It is advanced software that is full of robust features which are able to create pixel-perfect content. The software is full of advanced compositing tools. 
FAQs On After Effects Alternatives
What can I use instead of After Effects?
There are many powerful tools available for creating visual effects in movies, games, videos, etc. you can use instead of After Effects. Some of them are:
Nuke

Wondershare FilmoraPro

Wondershare Filmora X

HitFilm Pro 

Narton
Is there a free alternative to After Effects?
If you are looking for a free alternative to After Effects then you should use Blender. It is free and open-source software that supports multiple platforms like macOS, Windows, and Linux. 
Is Blender a good alternative to After Effects?
Yes, Blender is a good alternative to After Effects. It is used for 3D designing and animation. Blender is a good alternative as it is completely free whereas After Effects is based on a subscription. 
Is Natron like After Effects?
Natron offers more features for processing your video clips than After Effects. After-effects are used to add video effects and create animated graphics whereas Natron has more advanced features for creating and editing professional-grade movies.
Why Nuke is better than After Effects?
Nuke is better than After Effects in terms of features. It offers several unique features to After Effects which makes it highly recommendable. Also, the visual effects in Nuke are easier to use. 
Also, Read