The after-effect is a digital visual effect software developed by Adobe. Its motion graphics software makes it a popular choice for film making. It has the ability to easily wipe out the unnecessary elements in the film. However, it has limitations related to 3D animation and sound synchronization.
Let's look into some of the popular after effect alternatives:
Best Adobe After Effect alternatives
1. Black Magic Design Fusion

: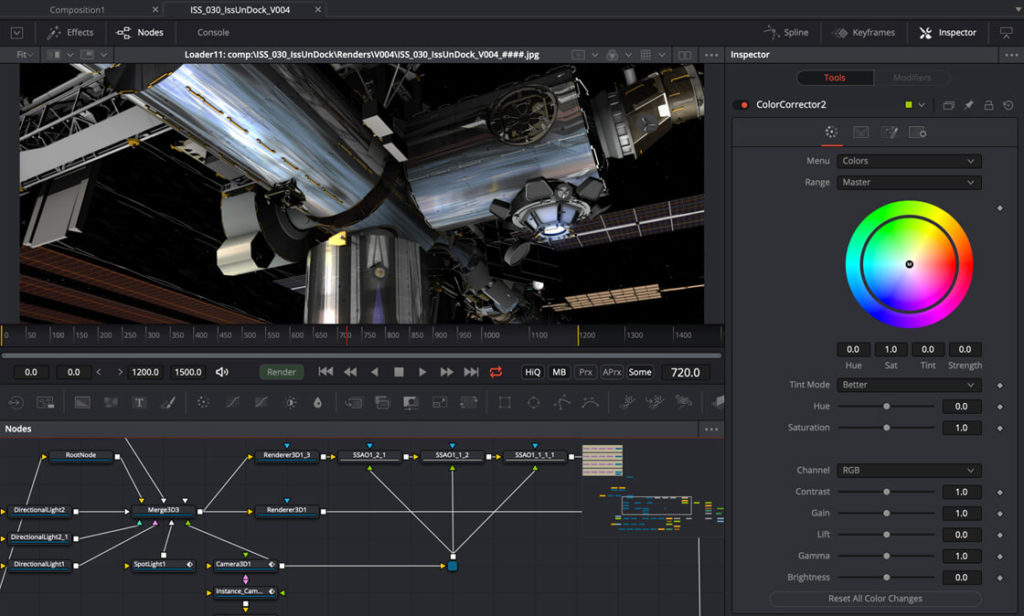 This program, developed by Black magic design and authored by eyeon software, is compatible with Windows, Mac OS and Linux. It is characterized by its amazing visual effects. This tool is popularly used in TV Shows and commercials and feature films. It provides support for 3D and virtual reality. The amazing feature is its user-friendliness.
Pros:
It has spectacular visual effects, 

Here exact clean matte effect can be created, 

It includes support for 3rd party  OpenFX plugins and Fusion's native SDK
Cons: 
There is 

no easy way to split up multichannel EXR into specific elements without some scripting experience 

It has less plugin support 

Feels heavy and clunky
2. Blender
This free 3D video editor app works as good as the paid apps. It allows non-linear-editing and used commonly for mapping, screening, modelling etc. This 3D graphics software is compatible in Windows, Mac OS and Linux platforms. It allows 3D modelling, UV unwrapping, texting, razor graphics etc. It has a well-laid-out interface and is characterized by multiple tools. This can be best after effects alternative
Pros:
It has a free and open source 

It has a diverse range of libraries 

VFX rigging and advance digital painting is supported.
Cons: 
This software can be overwhelming to the novice users, 

The menus are cluttered 

It takes a lot of time and practice to master it
3. Nuke
This free app provides a high preview and rendering speeds. Commonly used for most Hollywood movies and film post-production. It allows automatic saving of your project every 5 minutes. This tool is compatible on Windows and Mac OS platforms. It is used by the leading studios and creates the best content possible. This can be free after effect alternative
Pros: 
This software has cutting-edge tool kits

It has advanced compositing tasks

Very user friendly
Cons: 
Only designed for a specific set of users

Python scripting is limited.

Output resolution is limited to HD (1920 x 1080).
4. Apple motion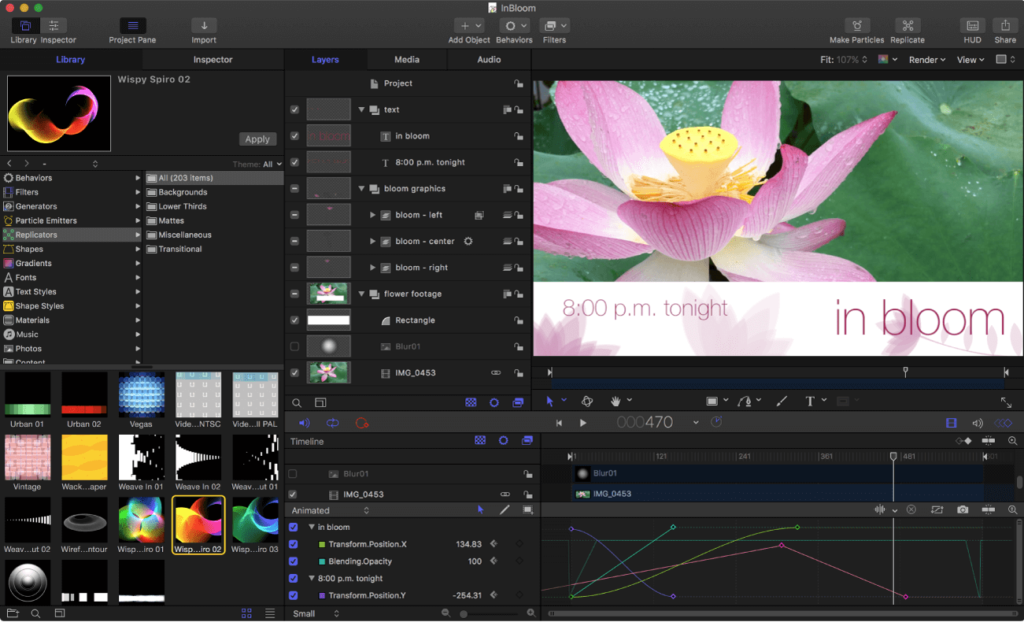 This program is used for creating animated graphics, particles and visual effects. It enables real-time graphics editing. It's supported on Mac OS platforms. The special effects and the motion graphics created by this software give it an edge over others. Also, it enables advanced colour grading. You can use the colour curves and the hue/saturation curves in combination with the eyedropper to alter colours. Motion graphics, can be designed using this software. Create mind-blowing effects with 360° video even in non 360° projects. Also, you can create 360° titles using this software. Your work can be saved with a 360° motion template. It creates magnificent effects with a choice of more than 200 filters and effects. Using this software also lets you set up point lights and spotlights to cast shadows across objects. In the shadow appearance, the colours and edge types can be specified. Any shape, video plane or plane stroke can be beautifully metamorphosed into a reflective surface. This can be used as a replacement for aftereffects
Pros: 
It has precise controls

Effects like smoke and sparkles can be created and dazzling details can be added to the animations.

It helps in transitioning your work from 2D to 3D. The cameras can be animated to create 3D effects and movements.
Cons:
The interface is not so use-friendly

Novice users find it difficult to operate this initially

Fails to capture the movements that do not follow laws of physics

.
5. FXHome HitFilm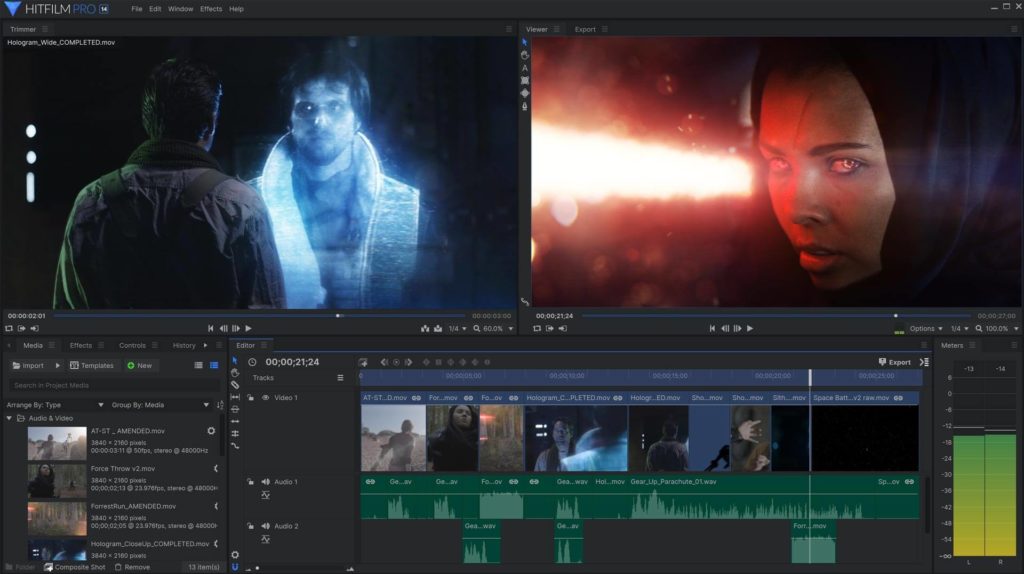 This free program gives high-quality visual effects. Unique effects can be created using cutting-edge technology. It produces high visual effects. This tool gives you access to masks, blue/green keyboard, spill simulations tools etc and also characterised by the presence of a special 360-degree viewer. This has a simplified interface and can also be used by novice users. This is commonly used by the film students, gamers and you-tubers. This can be a good alternative to after effects
Pros:
This software can be easily mastered by beginners

It has an user friendly interface

Quite low size on disk
Cons:
GPU rendering is not available

It is unable to configure the percentage of compression quality of the codec

The dark theme ui is not available in the free version
6. Natron
This free and open-source editor allows users to video files on a professional level. It allows different filters and special effects. It is also functional for HD, 2K and 4K. This software has low hardware requirements comprising of a 64 bits processor and at least 8 GB RAM. It can track videos with ease and it has 32 bits floating point linear colour processing pipeline. This tool supports stereoscopic 3D and multi view processing. It is featured by its image transformation tools that can adjust position, rotation and the scale of the shots taken. This can be a popular choice amongst the adobe after effects alternative. This is similar to after effects due to its amazing video editing capacity
Pros:

It has a powerful GUI interface

It has a multi-platform based node engine

It has a flexible Roto and Rotopaint tool set
Cons:
Working with colour is not so convenient using this software

It does not come with extensive support

It can be unstable with heavy network
7. Autodesk Smoke
this free program is supported on Mac OS and allows you to edit and compose 3D Contents. It allows a powerful timeline editing, functional graphical module, stabilizations and tracking functions. This can act as a good replacement for after effects
Pros: 
This is an extremely stable software

It is light weight

Quite simple to use
Cons:
 

It can be used on a single monitor

A user cannot specify the working hard drive from within the Smoke interface

Setting up things can be tedious
8. Particle Illusion
The platform which are supported (Windows and Mac OS). It offers a simple control facility and has minimal system requirements. Several effects can be calculated easily through this. It is compatible on Windows and Mac OS platforms
Pros:
Creating animation is very easy using this software

Features new updates in various parts of the program

It offers a standalone rendering program 
Cons:
The upgrade process in this software can be problematic

It can cause a roadblock to novice users

Internet verification activation does not work smoothly
9. Camtasia Studio
Preferred by the professionals, these video editor aides you to record meetings and conferences, how-to videos and YouTube videos. The pre-made animations customization is available. You can easily record and import your presentations through this software. This can be a good after- effects substitute.
Pros:
Extremely good for creating small videos.

Novice designers can create magnificent effect effortlessly

It has an intuitive interface
Cons: 
This is not a platform for enterprise-level video quality or graphic design.

It is time consuming to fine-tune the settings

There is limitation in Actual video editing and colour correction
Also Read