We are here to solve your problem and bring Avast Driver Updater Review in which we have discussed in detail, its features and pros and cons so that all your confusion related to the software can be resolved.
Avast Driver Updater Review
Avast Driver Updater is a great software which can detect all the missing, outdated, broken, faulty drivers and allows you to install the newest versions. It keeps all your drivers updated always and whenever it finds any notification related to the driver update it automatically updates the driver. If you have Avast Driver Updater on your PC then you need not worry about the outdated drivers as it downloads and installs the latest drivers and enhances your PC performance.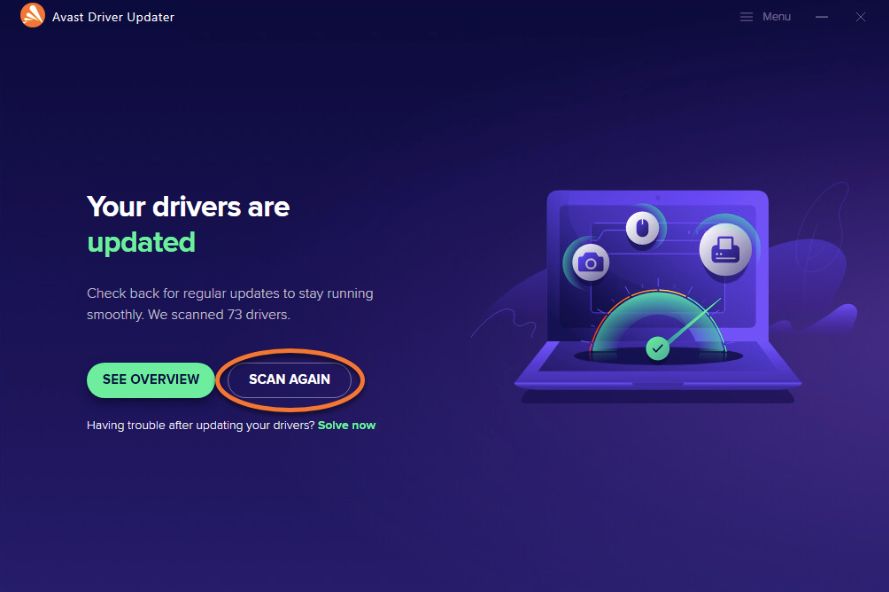 If you find any query related to the software for this they offer 24/7 customer support via email, telephone and live chat. It also provides frequently asked questions (FAQs) pages where you can ask questions and find your answers. 
Features
Avast Driver Updater is the most trustworthy software as it is offered by one of the biggest companies in the field of antivirus software. Like, its antivirus software Avast Driver Updater is also up to the mark and provides you with various features. Let's read the features in detail. 
Avast Driver Updater has a huge database of drivers containing drivers of over 1300 popular tech brands. 
Avast Driver Updater is meant for Windows PC to update all the outdated drivers and scans for missing and corrupted drivers. It is compatible with almost all Windows versions including Windows 7, 8, 8.1 and 10. 
Safety checks before installing any driver 
Avast Driver Updater majorly focuses on security which is why whenever it installs the latest driver it first scans the driver to ensure if it is free from malware or not. If it contains any malware then it will not install that driver. 
Avast Driver Updater allows you to set a time or specific period for driver scanning. It will automatically start scanning for the latest drivers at that time you have set. 
Create Driver Backups and restore 
This feature is essential as it has been noticed various times that after updating any driver it starts malfunctioning and causing various other errors. That is why before updating any driver Avast driver updater takes backup and whenever this situation arises you can restore the previous driver and fix the error6. Fix Other Issues 
This software helps in fixing issues caused by your Wi-Fi network drop errors and printers. It will update the related drivers and fix the issues. 
Specifications 
Supports Windows

Windows 11, 10, 8 and 7 

Disk space needed 

400 MB

Memory

256

MB

RAM

VGA Resolution 

1024×768

Processor 

Pentium 4/ AMD Athlon 64 Processor or Higher 
Pros and Cons 
It has various advantages but as we know that nothing in this world is perfect. If Avast Driver updater has pros, it also has some cons. So, let's have a look at its pros and cons.  
| | |
| --- | --- |
| Pros  | Cons |
| It offers a free trial  | It is quite more expensive |
| Easy-to-use interface  | Finds troubles in the refund  |
| Allows one-click updates | Slow performance  |
| It offers driver backup and restores feature  | |
| Provides 24/7 customer support | |
| Fix system issues | |
| It has a vast driver database | |
| Provides phone number to contact them  | |
| | |
How To Use Avast Driver Updater Tool
1. Download and install Avast Driver Updater on your PC. 
2. When it successfully installs on your PC, launch it.
3. Now, to start scanning for the outdated, missing and corrupted drives click on the scan drivers options.
4. Within a few minutes, it will present a list of driver issues on the screen.
5. Click on each driver and know your driver version and the latest version available on the Internet.
6. Click on the update option to update the drivers
Avast Driver Updater Pricing
Avast Driver Updater offers a free trial for 15 days but it offers minimal features. To utilize all the features you need to purchase a premium version. The paid version is quite expensive than other Driver updater software; it costs you $45 per year for 1 PC.  
Is Avast Driver Updater safe & Worth it
One question which always arises in users' minds before choosing any software is Avast Driver Updater safe. Don't worry you will get all your answers in the further article.
This Avast Driver Updater Review article is specially meant for users who are looking for reliable driver updater software so that they can make a better choice of which software they should install to keep their device drivers always updated. So, without any further delay let's start with this review article.
Conclusion On Avast Driver Updater Review
Updating drivers is a must because if you have outdated system drivers then you will face several issues while running your PC. Most often you will face system crashes and freezes while operating your PC. To avoid these errors and enhance system performance for smooth working you should update the drivers. 
Also, Avast Driver Updater is safe to use. This Review is for you and provides you with all the information related to the software. I hope this helps you and make a better selection of driver updaters.
FAQs
Is Avast Driver Updater free?
No, Avast Driver Updater is not free but offers a free trial version for 15 days. Its paid version is quite expensive and costs you $45/per year. 
Which driver updater is best?
Avast Driver Updater is the best driver updater software which scans outdated, missing and broken device drivers and installs them to the latest version. 
Does Windows 10 have a driver updater?
If you want to update the drivers of your Windows 10 then you can use device manager to update them manually. Device manager is an inbuilt tool in Windows PC for dealing with device drivers and updating them. You can also use Windows update to update the system drivers. 
Is Avast Driver Updater worth it?
Avast is a well-known name and is trusted by millions of people. It offers antivirus software and its driver updater is also very effective. Although it is quite expensive but worth the money. 
Also Read