If you love watching YouTube videos then you must be knowing that the worst part of watching these videos is the ads that come up now and then in between the videos. Usually, stopping these videos means waiting till the timer appears and then pressing on the Skip Ad button to remove the ad if you want to go back to the video you were watching. Are you wondering if there are other options to block ads on YouTube? The answer is, yes, there is another way to block YouTube ads. They are known as pop-up blockers or ad blockers for YouTube.
Pop-up blockers are software that can restrict internet ads. Usually, sites create content for free and make money out of ads. The best Adblocker for YouTube can restrict ads from showing up making your YouTube experience smoother.
While ad blockers for YouTube come with restriction features, they also can be used to retain acceptable ads and whitelist ads so that if there are some ads that you like you can always retain them.
You can also filter your content whenever you feel like it, and that way you can prevent unnecessary content from popping up in your YouTube interface.
If you want to know which ad blocker for YouTube are best to use, here are a few for your reference.
10 Best Ad blockers for YouTube
Try one of the best Adblocker for YouTube and you can feel the difference with your YouTube experience.
1. Adblock
It is one of the best ad blocker for YouTube which can all types of ads. It can also Block Ads on almost all web browsers like Chrome, Edge, Safari, Firefox, Android, and iOS devices. If you are using Adblock, you will have a default list of filters that are already set for blocking the ads.  It not only eliminate pop-ups but also banner and video ads.
Features:
Adblock can block ads, malware, cryptocurrency mining, and even Facebook ads, apart from YouTube ads.

This adblocker can improve the load speed for your page and also lighten the load on the memory of your system.

It protects your privacy by not letting the ad-makers track you through the internet.

Adblock your website and content are free of unhealthy ads while allowing you to support good content creators through their whitelisting tools.
2. StopAd 
It is one of the best ad blockers for YouTube. It works on MacBook operating system iOS and even Android devices. If you are annoyed by ads, you can use this powerful ad blocker today to restore your YouTube experience. The best part of using StopAd is that it allows you to block ads much before they reach your device through special ways.
Features:
It offers support to those operating systems that are Android-based and are meant for television.

StopAd can block ad URLs, HTML code filtration, and scan CSS codes.

It can protect your web through its web protection feature, preventing phishing attack scams and also the risk of identity theft.

Even though it is an ad blocker for YouTube, it can be used to eliminate Facebook-sponsored ads.
3. Adblock Plus
With Adblock Plus, you can get the best filters off-site and can be used as the ad blocker for YouTube channels' uninterrupted experience. By using Adblock Plus, you can reduce the identification and malware assault issues efficiently. Generally, what is known as Mal advertising can be prevented with the help of Adblock Plus which is a free adblocker.
Features:
It improves your browsing experience and helps in bringing uninterrupted and smooth browsing.  

It can prevent flash banners, pop-ups, and video ads efficiently.

As it is broadly compatible with almost all device types, it can block ads not only in your browser but also on your mobile devices.
4. Ghostery
Ghostery is a free pop-up blocker and it can prevent trackers from tracking your content. It also ensures proper ad-blocking in mobile browsers thus even keeping your smartphone safe.
It is one of the best ad blockers for YouTube and does a great job when it comes to preserving and protecting your data whether online or on your phones.
Features:
You can use the AI anti-tracking technology when running Ghostery that can do intelligent tacking and blocking of ads.

Ghostery helps you find an elaborate tracking list that works well for companies you are tracking.

With Ghostery's ad blocker, you can find anti-tracking, ad-blocking, and smart browsing technologies.

Granular control technology allows you to specifically block and unblock certain trackers.
5. Adblock for YouTube
With Adblock for YouTube, you can try working on Firefox smoothly which helps in blocking different ad types. With it, there will be no loading of ads and that way the energy used by your system will decrease and the data usage will also reduce greatly. All tracking activities are successfully blocked by the following Adblock for YouTube.
Features:
With it, you can block ads, banners, and pop-ups.

It can help in blocking external sites easily.

Pre-rolled ads are stopped from loading on YouTube with the help of Adblock for YouTube.
6. Opera Browser
With Opera, you find an ad blocker for YouTube and in-built VPN technology. It also has adblocking add-ons within the browser. You don't have to pay charges it is free for being used by everyone. Whenever there is any fraudulent passaging and malware, the browser will also warn you of the same.
Features:
Opera itself is a safe and free ad-blocker browser for browsing on mobile as well as desktop.

Cleaner and smoother browsing with less to worry about. 

Ensures your system loads fast and customization can be done easily.

You require no ad-on or any sort of extension to block ads. In just two clicks you can start blocking ads as you browse even YouTube with Opera.
7. uBlock Origin
A completely free content filtering and ad-blocking software that can be compatible with Chrome and Firefox browsers and works phenomenally well as an ad blocker for YouTube. It is light on the memory and battery usage of the device displays with thousands of filters, that helps create new lists and filters is possible with uBlock.
Features:
uBlock can restrict ads and malware whenever and wherever required.

It is a lightweight ad-blocking software and its running will never slow down your system.

It allows customized filters and also helps you keep whitelists of sites you wish to promote.
8. AdLock
This ad blocker for YouTube can impede or restrict ads creating a smooth YouTube browsing experience. It continuously keeps checking links that can hurt your system and prevents other sites from monitoring your intimations and information. It also helps you take care of spyware in your system and fixes bugs within your device.
Features:
It blocks cryptocurrency, video, pop-up, and banner ads.

AdLock keeps a check on all the harmful links, protects your data from even the best bugs, malware, and spyware.

With AdLock, you can save your mobile data, battery power, and also tunes specifically your use of the internet.

It is a multifunctional entity that can filter HTTPS sites, add to the loading speed, and also protects system performance.
9. Luna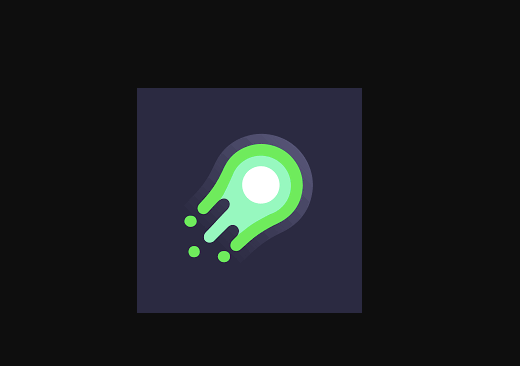 Luna can block portable or intrusive ads and serves as a potential ad blocker for YouTube and there are different programs within your device that act appropriately. In this way, it boosts the surfing experience and meanwhile consumes very less data. It works wonderfully on iOS and Android devices and with the adblocker, you can just not restrict ads on YouTube, but also on TikTok, Instagram, Snapchat, and other such platforms.
Features:
It blocks pop-ups, and ads including recordings that are either banner ads, or even video ads on any system or device.

This tool can work for both cellular and Wi-Fi internet services.

It saves traffic and increases the loading speed unimaginably.

The malicious intent of different tracking devices can be curbed through the use of Luna.
10. Ad Guard
With Ad Guard, surfing the web securely is possible as it prevents intrusive ads and online tracking, it acts as a wonderful ad blocker for YouTube. Protect your browsing experience and prevent you from getting exposed to maladvertising, distractions, fake news, and scam ads. Minimize bandwidth usage and also deal with decreased loading time issues better with the Ad Guard in your system.
Features:
Banner ads, pop-ups, and video ads will stop altogether soon after you install Ad Guard.

You can browse securely preventing different phishing malware and malware attacks from happening within your system.

It restricts adult content from disturbing your children's browsing experience.

With Ad Guard, you can hide your data from being spied, and tracked fraudulently.
Conclusion On Adblocker For Youtube
If you are troubled by You Tube or ads on other sites that are constantly freezing your uninterrupted browsing experience, try any of the ad blockers and you can only benefit from them.
The ones suggested have the least cons list and therefore are some of the ad blockers for YouTube and even for other sites. There are others but these are tried and tested and can work in your favor undoubtedly. 
FAQs
How do I block YouTube ads?
You can either keep skipping ads or you can install an Ad Blocker in your system.
What is the best ad blocker for YouTube?
All the ad blockers suggested above can work as good blockers in one or the other way for YouTube.
Will Ad blockers work on YouTube?
Yes, when the right ad blockers are installed, they will work on YouTube. What you need to do is, install the one that complies with your system in the best way to prevent the ads from appearing on YouTube and other platforms.
Do Youtubers get money if you use AdBlock?
YouTubers will not make any money when one uses the AdBlock on YouTube and other sites.
How do I block ads on YouTube 2022?
Use some of the best available adblockers suggested above to block your ads on YouTube in the year 2022.
Also Read