Social Media advertising is helpful for businesses to gain more online visibility and audiences. Online advertising helps in getting more traffic and receive to the targeted audiences that lead to more sales. Adspy is one of the popular spy software but if you are looking for cheap Adspy alternatives then this list will help you.
But it is not a simple task to create an effective social media ad campaign. You can put ads on social media platforms but until you don't know about the correct advertising strategy the ad will not deliver the exact result that you want. That is why you need a tool that provides you with the correct ad strategies like AdSpy. 
So Here Are My Top Ad Spying Tools You Must Try 
Dropispy
Anstrex
Bigspy
Power Ad Spy
Spyfu
Dropispy
Social Ad Scout
Sprout Social
Adplexity
Adbeat
11 Best AdSpy Alternatives You Must Use In 2022
In this article, we have listed the best Adspy alternatives which offer a great set of features and helps you in boosting your advertising strategies.  
1. Dropispy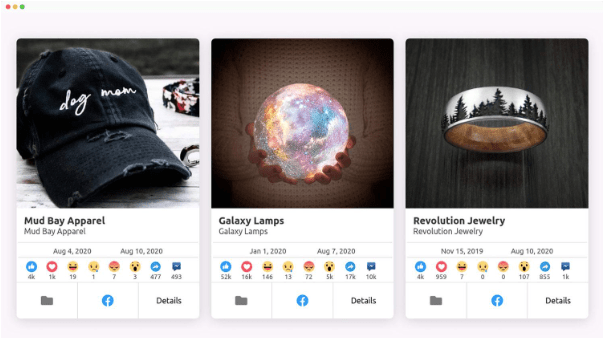 Dropispy provides access to a database with more than 40 million ads from social networks and also offers real-time data on what your competitors are displaying.
Features
The database is updated regularly.

Offers ad sorting options based upon interactions, TA, e-commerce platform, CTA, etc.

Provides real-time data analysis of products, shops, and ads.

Allows searching ads by URL, keywords, page name.
A free plan of Dropispy lets you test and discover its features. However, to take complete advantage of Dropispy, users can purchase a premium plan of  29.90 Euros/month.
2. Anstrex 
Anstrex is best Adspy alternative tool that offers several features like AdSpy. Through this, you can spy on native ads, push ads, and e-commerce spying. It tracks ads from 64 countries and has an enormous database of native ads of about 10 million and for push ads, it has over 3 million ads in the database.
Apart from this, it tracks ads from over 25 ad networks including Newsmax, Adblade, Gravity, Popin, etc. It is a highly recommended spying software for eCommerce platforms but if you want to trace social ads then you should check other AdSpy Alternatives.
Features 
Visual Analytics 

Dashboard 

Ad hoc reporting 

Key performance matrix 

Performance metrics 
Anstrex offers multiple pricing plans; Anstrex Native + Push, Anstrex Native, Anstrex Push and Anstrex Dropship. 

3. Bigspy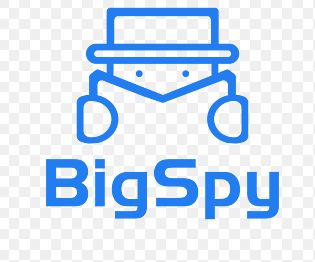 Bigspy is one of the AdSpy Alternative that proves to be an effective tool that helps in spying on your competitor's ads for multiple networks like Facebook, Youtube, Twitter, Pinterest, Instagram, etc.
It is a widely used Ad spy tool used by about 3,00,000 users around the world. This tool lets you filter ads by choosing the country, date created, ad type, etc. It also allows you to filter ads for multiple niches like eCommerce, travel, health, etc. BigSpy helps in keeping eye on your rival's top affiliate marketers.
With this tool, you can track and download rival's landing pages. But it doesn't offer third-party integrations whereas AdSpy does. It provides customer support via blogs, reports, tutorials, etc.
Features 
Big ad database 

Multi ad platforms 

Powerful search 

Advertising analysis 

Featured ads  
It offers four different types of pricing plans; Free plan, Basic plan, Pro Plan, Elite Plan.   

4. Power Ad Spy
Talking about the best AdSpy Alternative, first place is given to Power Ad Spy. It can track ads on Facebook, YouTube, Instagram, GDN, Google, Native, and also it tracks on an e-commerce platform, Shopify. This tool covers a database of ads from over 15 countries.
It lets you search for ads with niche keywords, advertiser name, and competitor domain. Power Ad Spy is equipped with a powerful search algorithm to discover the correct ads for you. You can also bookmark the ads for later view also it offers analytics with real-time visibility.
Power AD Spy has some third-party integrations and it has a feature of Chrome extensions through which you can navigate to the rival's sites and look into the ads they run. It offers you customer support through Live chat or by submitting a contact form.
Features 
It bookmarks the best ad

Robust search algorithms 

GEO targeted 

Call to action based sorting 

Narrow down your searches 
PowerAdSpy has several pricing plans; Free plan, basic plan, standard plan, premium plan, platinum plan, titanium plan, and Palladium Plan. 
5. Spyfu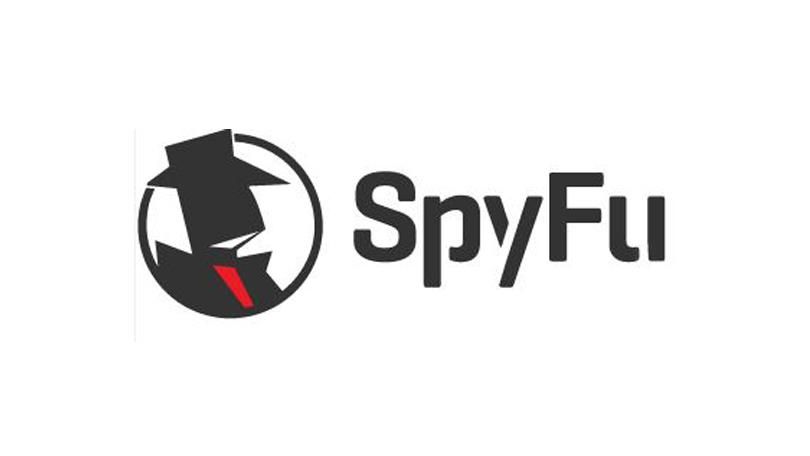 Spyfu is another Adspy alternative that offers you insights into your competitor's marketing strategies. It is a great keyword research and competitive intelligence tool specially designed for digital marketers to boost their performance in an online search.
It is an amazing tool for keyword research and competitive analysis.
SpyFu is used by the customers to search promising keywords to target with SEO and SEM campaigns and understand their rival's online marketing strategies.
Features 
Backlink research 

Keyword research 

Competitive analysis 

SEO research 

Keyword rank tracking 
SpyFu offers three different types of paid plans; Basic, professional, and Team plan. 
6. Social Ad Scout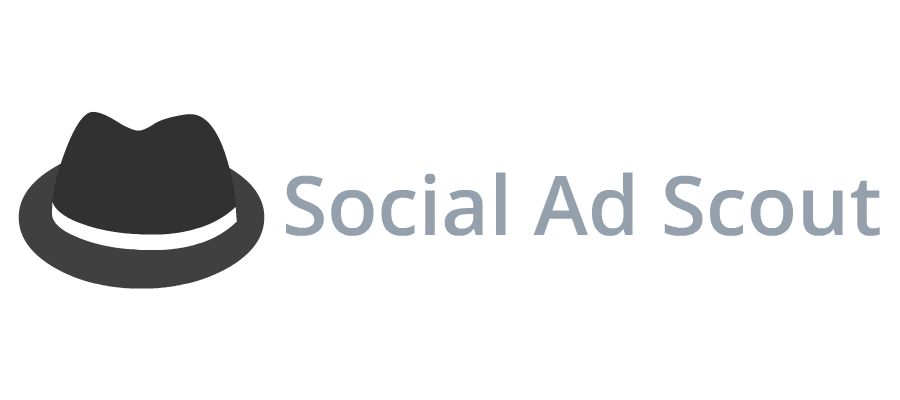 Looking for a reliable alternative to AdSpy, Social Ad Scout would be a decent choice. It is a great tool to spy on social ads. It is the best tool that will help you in reaching the targeted audiences through social media.
Social ad scout has a user-friendly interface you need not know coding knowledge to test social ads. You can search ads with keywords, location, URLs, ad type, etc. It allows you to see ads on their originating sources by offering the link of actual ads.
It also offers the IP addresses for social media ads so that you can know the actual landing pages used by your rivals.
The tool allows you to save ads you like by favoriting them. Social Ad Scout offers more features than AdSpy like download ad landing pages, etc.  
Features 
Incredible user interface 

Detailed search filter 

It displays ads from enormous markets and other countries 

It covers all the ad formats like video, images, text, etc. 

Identical targeting directly from ads 
It offers three types of plans; monthly, semi-annually, and annually. 
7. Sprout Social
Another AdSpy Alternative on the list is Sprout Social that is an all-in-one social media management platform. Sprout Social enables you to analyze and track trends on social media to make sure that you are using the right content and strategies or not.
It is equipped with a great set of features for businesses and large enterprises. It allows you to use multiple social media accounts in a single intuitive interface. This tool is one of the must-have tools if you want to top the marketing game and have a strong social media strategy.
Sprout Social can be used as a Facebook scheduler, Instagram, Tweet, and Pinterest Scheduler. 
Features 
Onboard with ease

Tack back control 

Increase team productivity

Elevate business strategy 

Cultivate loyal communities  
Sprout Social offers a free trial and offers pricing plans; standard, professional, and advanced plans. 
8. Adplexity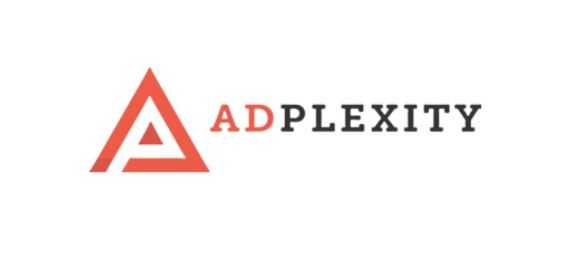 Adplexity is the AdSpy alternative that helps in tracking competitor's Facebook ads. It has divided Facebook ads into multiple categories like mobile, desktop, native, push, eCommerce, and many more ads.
It covers 75 countries to track ad campaigns. You can filter the search by publisher, keyword, affiliate networks, country, devices, traffic sources, etc. It provides you with real-time insights on campaigns running on desktops.
Features 
Powerful filter options 

Easy to use interface 

They have access to data from over 100,000 eCommerce stores 

It offers real-time data on the affiliate networks 

It analyzes campaigns by ad trends, traffic sources, a device targeted, etc. 
AdPlexity offers different pricing plans; AdPlexity Mobile, AdPlexity Desktop, AdPlexity Native, AdPlexityPush, AdPlexity Push, AdPlexity Ecommerce, AdPlexity Carriers, and AdPlexity Enterprise.  
9. Adbeat 
Adbeat, an amazing AdSpy alternative, offers you an insight into your competitors that what are they doing, and how they are doing. It has a user-friendly interface and is easy to use the tool.
It is a great spy tool for all types of online marketers in businesses. This tool lets you spy on advertisers, publishers, Ad networks, and many others. It is the best suitable tool for advertisers, agencies, publishers, etc.
Features 
Advertising management 

Dashboard 

Competitive analysis

Promotions management 

Ad hoc reporting  
Adbeat offers three different types of plans; Standard, Advanced, and Enterprise plan. 
10. Agorapulse 
Agorapulse is another AdSpy Alternative which is also a great social media management tool that helps businesses to manage their social media messages, identify key influencers, schedule and publish content.
It is one of the reliable social media management tools used by about 23,000 social media managers daily. This tool enables you to schedule, reschedule, queue or bulk upload your posts.
It offers an 30-day trial. It has a user-friendly interface and it is quite simple to use this plan that is equipped with so many exciting features. This tool is specially designed for the customers to create and schedule social media content, engage audiences and analyze social media performance.
This tool integrates with social media platforms like Facebook, YouTube, Instagram, Twitter, and Linkedin.
Features 
Inbox zero communication

Facebook and Instagram Ad comments management 

analytics in PowerPoint 

social listing 

profiling your fans and followers 
Agorapulse offers four different kinds of pricing plans; Free, Pro, Premium plan, and an enterprise plan. 
11. AdEspresso
A free Facebook ads spy app, AdEspresso offers a vast library of Ads displaying on Facebook specifically. This app includes a database of advertisements from businesses operating on all global platforms.
Features
Helps create sample campaigns for marketing.

Offers numerous resources for marketers honing different skill levels.

It helps to create and also spy on adverts displayed by the competitors.
This tool is available free of cost.
Why is their requirement of tools like AdSpy
AdSpy is one of the popular AdSpy tools that offer you the largest database of Facebook and Instagram ads around the globe. It displays the advertiser's name and lets you see the ad copy, URL, and landing page.
Despite having so many ad spying features most people don't prefer it and search for its alternatives. One of the major reasons is it is quite expensive, you need to pay $149 every month to use it. If you are also looking for the AdSpy alternative then you are in right place. 
FAQs On Adspy Alternative
Q1. Is there a free version of AdSpy?
No there is no free trial version offered by Adspy. You can try Anstrex which also offers free trial.
Q2. How can I get a free ad spy?
You can sign up on Anstrex which will provide you with free version
Also Read