Have you ever wished to play your favorite games on the Windows screen? Or perhaps you simply need to put your newly developed Android apps to the test. You can do so using android emulators, which allow you to run the entire Android on your Windows PC. These software are  made to provide an Android experience on a larger screen.
You may also test your Android apps to ensure that you make the best software possible. Check over the list of best Android emulators for windows 10, 8 and 7. and choose the application that best suits your requirements.
Best Android Emulators For Windows 10 PC
Version: 4.0.73
Compatibility: Windows 11/10/8.1/8/7/Vista and XP (32 bit & 64 bit versions)
LD Player is among the most popular Android emulators for Windows. Due to its simple design and extensive feature set, it has quickly become well-known since its release. It is lighter and less resource-intensive, allowing you to run any game on a low-end computer, resulting in faster loading times at startup and while playing games. LD Player has many important gaming features, such as key-mapping and running the same game from various accounts in numerous windows simultaneously, as well as active updates for compatibility and a high FPS.
One feature that distinguishes LD Player is its optimization option, which allows you to change the wallpaper and even the launcher and modify icons. The LD player is absolutely free and operates on Android Nougat 7.1.2. It has an app store, so you can run Instagram or Facebook alongside high-end games like Clash of Clans, PUBG Mobile, or Garena Free Fire without any problems.
Features
It works with Windows 7/ 10 laptops and desktop computers.

It assists you in automating the management of your gaming.
Customizable keyboard and mouse control.
It allows you to play multiple games simultaneously.
Apart from games, other social applications can be used.
2. BlueStacks
Version: 5
Compatibility: Windows 11/10/8.1/8/7/Vista and other windows version (both 32bit & 64bit versions)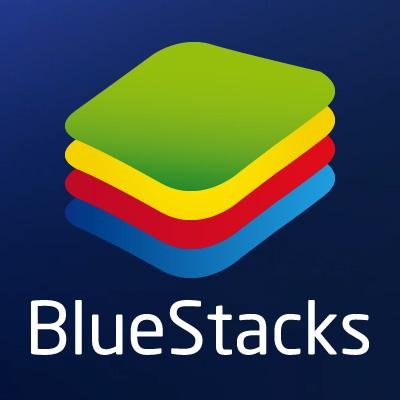 If you want to play high-end Android games on your PC without any lag, BlueStacks is the way to go. It's a popular Android emulator with a variety of features, including key mapping, which allows you to play games with a mouse and keyboard, an in-built app store, which allows you to install apps and games with a single click, macros, multi-instance, eco mode, and other customization choices.
It comes in a free and premium edition, with the free version having buggy advertisements. If you don't want adverts, you'll have to pay $24 per month for a premium. It's one of the greatest emulators for low-resource systems that also optimize your system for better gaming performance.
Features
It runs Android Nougat 7.1.2 and has improved graphics.

It consumes fewer system resources, and the installation process is simple.
Any activity can be recorded and replayed.
Allows you to install APK files that aren't available in the store.
3. Game loop
Version: Na
Compatibility: Windows 11/10/8/7/and other windows version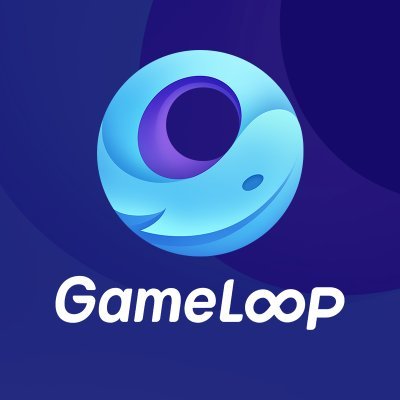 Game Loop is yet another great emulator for playing Android games on a larger screen. It has all of the biggest games, like Free Fire, Call of Duty: Mobile, Fortnite, PUBG Mobile, and Pokemon, and it is constantly introducing new ones. Even on a low-end PC, all of the games work flawlessly. You may start playing games right away by downloading the game loop from the official website. It does not require the formation of an account; simply download and play.
When it comes to developmental activities like game or app development, this emulator is useless. It was created as part of Tencent's desktop-mobile gaming experiment. With key mapping, you can use your keyboard and mouse to play and control your game.
Features
There is no need to register for this emulator because it does not require any form of account creation.

This simulator runs on a computer with a minimal configuration.
Adapted to a variety of graphic standards.
Continues to add additional game titles.
It improves the game experience while also optimizing the machine for better performance.
4. Remix OS player
Version: B2016111403
Compatibility: Windows 11/10/8.1/8/7/Vista and other windows version 
Free Version: Free Available
Remix OS player is a best free Android emulator for Windows 10 based on marshmallow. This Android emulator is available for both Windows and Mac. The remix OS player does not support AMD chipset. This Android emulator has a wonderful interface is completed with taskbar at the bottom.
It supports Android play store so that you can download the apps and games. Remix OS player will give you amazing experience that's why it's featured in list of best Android emulators. disseminator will help you to map keyboard buttons and manage multiple games at the same time. 
Features
Only Android emulator that runs on marshmallow

Manually set signal strength battery location

Supports Google play store
5. Memu
Version: 7.6.5
Compatibility: Windows 11/10/8/7/ 
Memu is one of the best Android emulator for Windows PC. This is basically launched for Android lollipop. This emulator will give you a fast and amazing experience of gaming. This emulator has been launched in 2015. 
It is compatible with Nvidia contains Windows PC, Intel and other systems. You are able to download apps and play games from Google play store. this Android emulator contains the function to open APK files. It also supports keyboard mapping, full screen mode screenshot tool, screen recording and other things. This is one of the most compatible Android emulator for Windows 10, 8 and 7.
Features
It supports key mapping feature

Supports both AMD and Nvidia
6. Andy
Latest Version: 47.226
Compatibility: Windows 11/10/8.1/8/7/Vista and previous version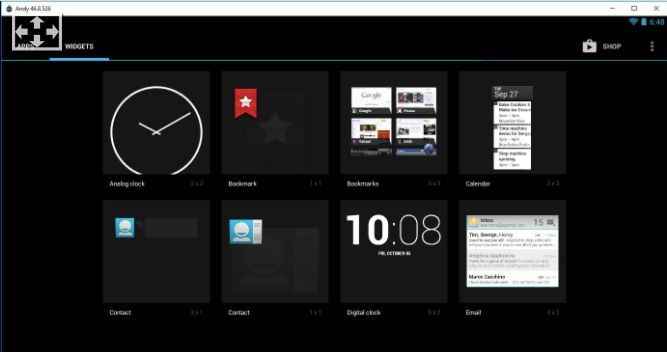 Another excellent Android emulator is Andy OS. Although the app is tough to install, it allows far more control than conventional virtualization tools. You can run almost everything within and outside of Google Play using full Android emulation. You may use your phone as a joystick by connecting it. Andy is perfect for gaming because of its remote-control feature. Because of its high level of compatibility, the app is an excellent way to get a taste of Android's ecosystem without having to invest in additional hardware.
Features:
Both landscape and portrait modes are supported.

Allows you to use GPS position.

Keyboard keys can be remapped.

Full-screen mode is supported.

Android 7.1 is emulated (most use older versions).
7. MuMu
Latest Version: Na
Compatibility: Windows 10/8/7/
MuMu Player is another free emulator that allows Android devices to run a variety of mobile games and apps on PC, duplicating all features such as high-definition, high control sensitivity, and FPS graphics as well as steady performance. To download the installation file, it requires an internet connection. It also includes a portable version, which you may run by extracting the Zip file to a directory of your choice. It runs on Android 6.0 and is compatible with a wide range of apps and games, including FreeFire, PUBG Mobile, and Call of Duty Mobile, among others.
Features:
It has a portable version that does not require installation.

It runs on Android 6.0. (Marshmallow).

It's small and light, and it loads quickly.

Google Play Store is supported.

Support for keyboard and mouse.
6. NOX player
Latest Version: 3.8.5.7
Compatibility: Windows 10, 8, 7, Vista and XP 
NOX player is top rated Android emulator for windows PC which helps to access android on your desktop. If you are fond of playing games then this emulator will be your 1st choice.
NOX player has the simple user interface which makes it easy for user to access and use it completely. There is an issue with this emulator i.e it is unable to execute a lot of application at the same time.
Features
Multiple making shortcuts

Best Android emulator to root your phone

Amazing user interface
7. Android Studio
Version: 2020.3.1
Compatibility: Windows 10, 8.1, 8, 7, Vista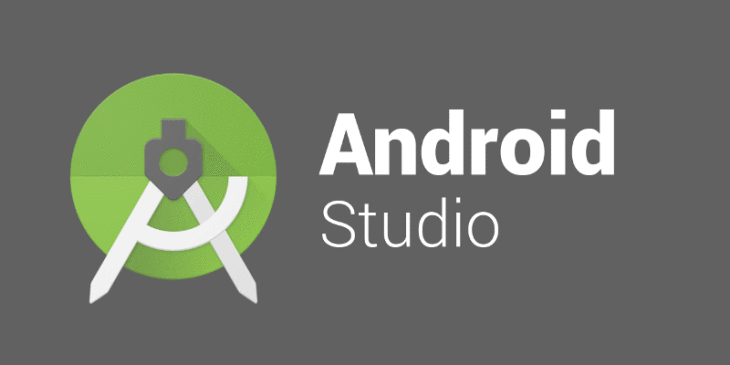 Android Studio is by far, the fastest emulator on the list. It was created by Google and is up to date with the latest version. It was created with developers in mind to create, test, and publish new Android applications. This is the ideal choice if you're a developer seeking a simple and feature-rich emulator. Android Studio may disappoint you when it comes to installing other apps and gaming.
It is a multi-functional emulator with a nice graphical user interface and capabilities like Plugins, Android NDK, conversion from Java to Kotlin, and Code suggestions. You can also customize emulators windows theme for fresh look.
Features
Different testing tools and frameworks are supported.

Android Studio has a built-in emulator and helpful code snippets.
It allows users to create their own launchers and keyboards.
It's an open-source project that works on both Windows and Mac computers.
8. Leapdroid
Version: 11.0
Compatibility: Windows 10/8.1/8/7
Leapdroid is another powerful Android emulator for Windows 10 8 and 7. This Android emulator has been shutdown but you can download it from other different sources. It also supports Google play store so that we can play games and download Android apps.
It comes with various features like you can directly install APK from PC, screenshot tool, etc. It also have a feature called keyboard mapping so that you can use your keypad keys in the games. 
Features
Supports Google play store

Supports keyboard mapping
9. Genymotion
Version: NA
Compatibility: Windows 10, 8, 7,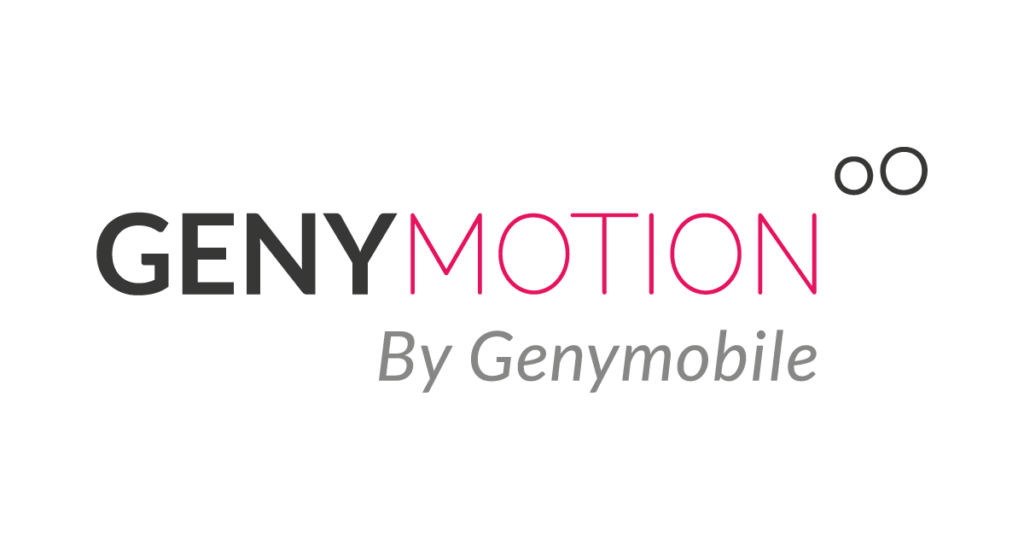 Genymotion was created primarily to assist application developers in testing their products in a safe virtual environment. It's a free app with some premium features. Genymotion can be used both locally and remotely via Windows software and a web browser, giving you a lot of options. It works with a many different operating systems and lets you download apps from the app store.
Features
It's capable of simulating devices with sluggish internal storage.

It supports high-definition pixel compatibility, allowing your mobile app to be displayed on platforms with outstanding clarity.
It allows users to forward gyroscope and multi-touch events from any Android device to their computer.
You can record screencasts of the user's virtual device using the webcam as the video source.
10. Prime OS
Version: 2.0.1
Compatibility: Windows 7/8/10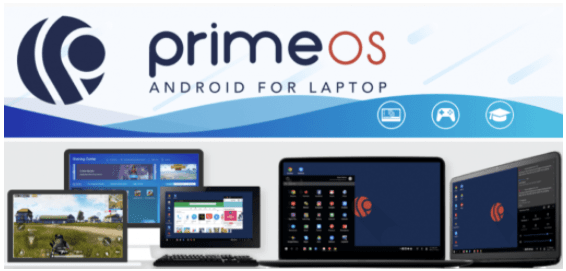 Prime who is also one of the must have best Android emulator for PC. The gaming experience of this emulator is quite nice but it helps to provide Android like experience on PC. This emulator have amazing user interface.
It provides multi window support and keyboard mapping features in games. It support heavy gaming and Google play store. 
Features
Amazing Android experience

Best user interface

Multi-window support
11. KO player
Latest Version: 1.4.1056
Compatibility: Windows 7/8/10/Vista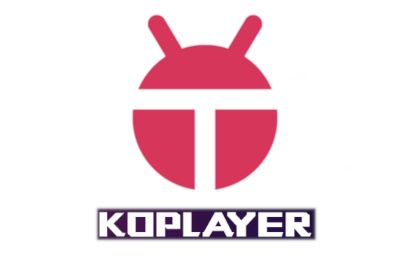 KO Player is an excellent android emulator for gaming. Even if you have a low-end PC, it claims to guarantee lag-free gaming. It is compatible with all peripheral devices and includes a recording feature. You can even post the game's screenplay online or with others. Because this software is free, you may encounter advertisements, but this is not an issue. The KO player provides a seamless and ad-free gaming experience.
Features:
It gives you access to all of Android's features without requiring you to own a smartphone.

The user interface of the KO player is simple, easy to use, and interactive.

You may record your favorite videos with the built-in video recorder.

It boosts game efficiency.

Google Play Store is included.
12. Droid4x
Latest Version: 0.9.0
Compatibility: Windows 10, 8, 7
Droid4x makes it simple to install Android software and games. It's a strong emulator with a screen recording feature that allows you to share and record your gameplay with your buddies afterward. Users can tweak the controls to suit their needs and download the software directly to the emulator. If you're a developer, Droid4X comes in handy because it allows you to test, build, and distribute apps. If you're wondering if there's a fee, don't worry; the app is entirely free.
Features:
You can adjust the controls with this emulator.

For simple game configuration, it supports the keyboard and gamepad.

With the help of the recording tools, users can record anything that happens on the emulator.

The navigation bar's button isn't very user-friendly.

There is no widget support or gyro sensing.
13. Android-x86
Latest Version: 0.9.0
Compatibility: Windows 10, 8, 7 (both 32bit & 64bit versions)
Androidx86 is an Android operating system that you must install alongside your Windows operating system, either dual boot or virtual machine. I recommend installing androidx86 using a virtual box because it is less time-consuming and safer. Install according to the internet instructions, as this can be difficult to do. As if you were using an android, you have a vast selection of customizing options. You can easily play games and open apps.
Features:
It supports native resolution for netbooks.

External displays can be used in mirror mode.

Provide a GUI for WiFi support.

Provide a battery status report.
FAQs
Can you emulate Android on Windows?
Ans: Yes, there are two ways to emulate Android on Windows: download the emulators listed above or download the Android OS like androidx86 or BlissOs.
What's the best Windows emulator for Android?
Ans: The following are the best Windows emulator for Android.
Wine, Win7 Semu, JPCMSIM windows simulator, and Limbo pc emulator
Is there an Android emulator for Windows 10?
Ans: The following are few among the many android emulators for windows 10
BlueStacks, Droid4X, KO player, and LD player.
Is BlueStacks a Chinese company?
Ans: No, BlueStacks is a technology business based in the United States that created the BlueStacks Application and it also provides cloud-based solutions.
Also Read