If you want to get the Android features on computers then you should install the Android OS for PC. There are several Android operating systems for PC available in the market.
Whether you want to play android games, access social media applications, and want to run other android programs on a PC then you need an android operating system.
In this article, we have listed the 15 best Android OS for PC with their pros and cons. It will make it easy for you to select the best Android operating system.
Here is my top-rated Android Operating System for PC you must use.
LD player
Bluestacks
PrimeOS
Chrome OS
Openthos
Lineage OS
Genymotion
Nox Player
Fyde OS
Phoenix OS
15 Best Android OS for PC (32, 64-bit Free Download)
Let's get started.  
1. LD player 
LD player is the best Android OS for PC that offers an amazing gaming experience on Windows OS. It is a free Android OS that can change your system into an Android gaming platform. It has several advanced features like macro support, intelligent keymapping, increased FPS, Multi-instance, etc. which makes it the leading Android OS for computers.
With the LD player, you can freely run unique smartphone games on your PC without any trouble. Apart from solo games it also supports multiplayer games online like Free Fire, Brawl Stars, Clash of Clans, etc. with great speed.
Pros 
It supports Windows 7, 8, 10 and 11

It is available on both desktops and laptops

It has built-in Custom mapping and macros 
Cons 
Must Read – LDPlayer Review
2. Bluestacks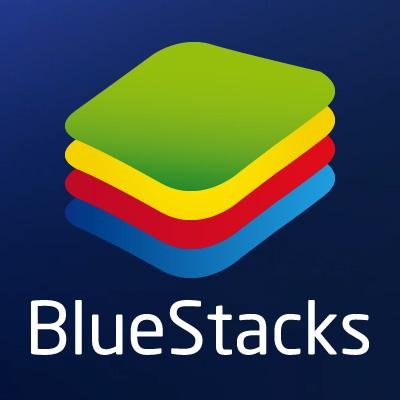 Bluestacks is the most popular Android OS for PC for offering an advanced gaming experience. It is the Android operating system through which you can run android applications on any PC or laptop. This tool is a light-weighted android operating system in the market.
It allows you to play games on different screens simultaneously. In addition, it has a feature of game recording and it is quite useful to make videos on YouTube.
Pros 
It is easy to use and requires easy setup 

It can create shortcuts for Android apps

No registration is required to download and install 

It allows you to install apps from stores and APK files
Cons 
It doesn't support Linux

The default home screen can't be customized and lags a lot 

With the free plan, you will get more popup ads 

The default launcher hides almost all normal android functionalities
Also Read – Best Bluestacks Alternatives
3. PrimeOS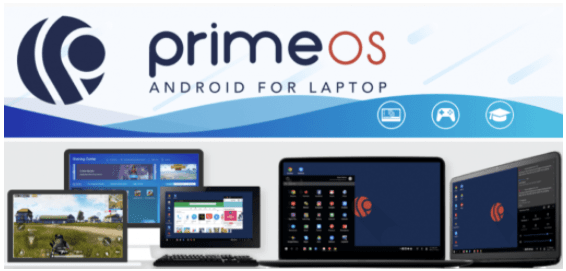 PrimeOS is another best Android OS for PC that is suitable for both laptops and PCs. If you want an Android OS for the system that offers the exact Android experience on your desktop then PrimeOS is the best option.
You can play several Android games and applications with ease. The tool supports both Windows and macOS platforms. It has a built-in file manager and a user-friendly interface.
Pros 
Offers complete Android ecosystem with Desktop interface 

Thrice better performance than a windows budget laptop 

Android gaming on PC 

It offers better performance than any other operating system 
Cons 
Windows software is not compatible 
4. Chrome OS 
Another best Android OS for PC is Chrome OS which is specially created for non-tech savvy people. When you download Chrome OS 88 Beta you will get to access the advanced features. Chrome OS offers some features in its new updates such as better privacy, performance improvements, extension manifest, and ad-blocking optimization.
If you are searching for the Android OS for PC which provides you with the same Android environment on your computer or laptop then you should use Chrome OS. It supports Windows, macOS, and Linux platforms. 
Pros 
It offers fast and smooth operations 

It is an affordable and portable computer

Integration with the Android Operating system 

It is created for average daily productivity 
Cons 
Not appropriate for advanced users 

Chromebooks need to use Google Cloud Printing to print 
5. Openthos 
Openthos is another best Android OS for PC available in the market that delivers the exact feeling of android on a computer. But the drawback is that it can operate on only a 64-bit computer. It is easy to download and install Openthos.
It is an open-source Android OS based on Android-x86. This tool is created by Chinese developers and is an open-source project. It is a secure and easy-to-use tool. It is a robust platform that is created to run Linux and Android applications on your Windows OS.  
Pros 
UEFI Boot Manager with support for Windows, Linux, and OS X

It supports Windows, Mac, and Linux platforms 

Light-weight native GUI

It includes Multi-window, File manager, and task manager
Cons 
Doesn't support 32-bit computer
6. Lineage OS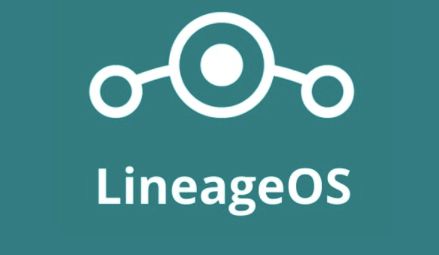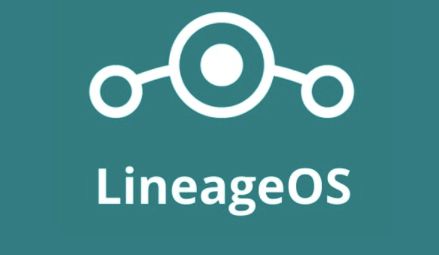 Lineage OS is another android operating system for PC that allows you to install apps, play games, etc. It is also an open-source platform that has gained popularity in a very short span. It offers you a fast installation process and a better interface. This tool is compatible with Galaxy S 2, Moto Z3 Play, Nexus 7 2013, and Galaxy Tab S6. Previously, it was known as Cyanogen OS. 
Pros 
Lock screen for advanced security 

Regular updates are released 

It has a "Privacy Guard" feature to permit you to manage app permissions 

Experience pure stock android
Cons 
Rooting is also a security issue, some banking apps don't run on the rooted device

You need to unlock the bootloader which is a security issue 

If the developer stops support, you need to switch to another build
7. Genymotion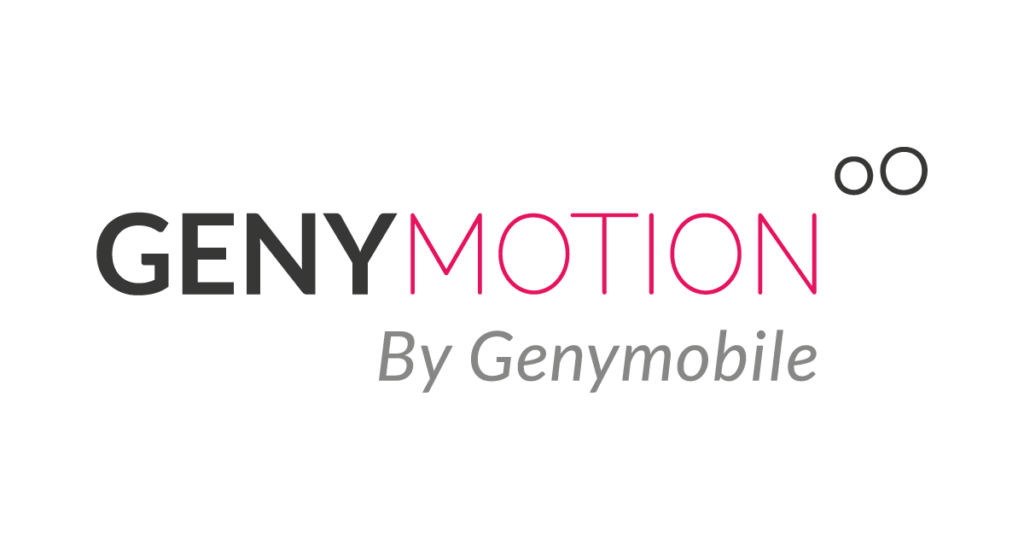 Genymotion is another good Android OS for PC. It comes in 4 different versions free, On-demand, Premium, and Cloud.  It offers you the best picture quality like the smartphone in Windows PC with its high-definition resolution support.
Genymotion offers a great gaming experience and is also good for testing android applications.
Pros 
You can install it in several ways 

Requires simple setup 

It has a vast library of emulated devices and custom devices 

It offers a free version 
Cons 
The paid version is quite expensive 

It doesn't come with apps installed 

It doesn't allow setting a custom display resolution 

The free version is for non-commercial purposes only 
8. Nox Player 
Nox Player is one of the ideal Android OS for PC Computers. It works as an Android phone on your PC and also offers a great gaming experience. You can play your favorite Android game on the Windows system.
It offers fast and smooth access without any lag or hanging errors. You can enjoy even graphics games on Windows system and Mac with Nox Player.
Pros 
Completely free to use the Android Operating system

It supports Joystick control and online board

It is compatible with Windows and Mac PC
Cons 
Sometimes the error occurs when installing applications 

When it has over 5 apps it starts lagging 
9. Fyde OS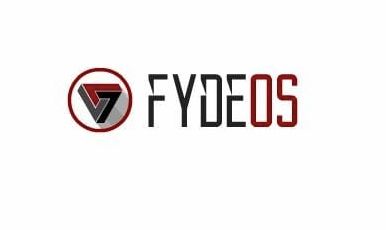 Fyde OS is one of the well-known Android OS for PC. It was previously known as Flint OS and when it is acquired by Neverware it is named Flyde OS. With the Fyde OS users can take advantage of Chromium as well as Android apps in one OS.
If you are having a 32-bit computer then you can use Fyde OS but when it comes to 64-bit, it offers you a great computing experience in terms of both Chromium and Android apps.   
Pros 
The features are almost equal to the Chrome OS

Easy user interface 

Easy to setup 

It supports Mac OS, Linux, Web browsers (OS agnostic) and Windows
Cons 
It doesn't support dual-boot 

There is no Google play support 

Doesn't support 32-bit computer 
10. Phoenix OS 
Phoenix OS helps you to play your favorite android games on your desktop with a great gaming experience. With the Phoenix OS, you can easily run android apps and games on the big screen.
Phoenix OS provides multi-window support to allow users to work on multiple apps simultaneously. 
Pros 
It offers a great gaming experience 

Regularly updated and brings new features 

Accelerated gaming

It comes with Nougat 
Cons 
It contains a lot of ads 

It is snappy for the games

Google Play service is not updating 

The 32-bit version is no longer supported 
11. Bliss OS
Bliss OS is a free and open-source android OS for computers. It offers you the great experience of using android applications and games on your Windows PC. One of its special features is that it allows you to open the app in a windowed mode so that you can run more applications side by side. It offers you three different user interfaces; Desktop, tablet, and stock. 
If you are using a touchscreen laptop then you can use tablet mode for easy access. It is compatible with Macbooks, PC, and Chromebooks. Also, it supports BIOS/CSM and UEFI boot. It offers you a great gaming experience by including an octopus in it. 
Pros
This tool offers ARM virtualization 

It includes task and pixel launcher 

It comprises a gamepad configuration 

Having Google Play Store by default 
Cons 
It provides restricted hardware support 
12. Android x86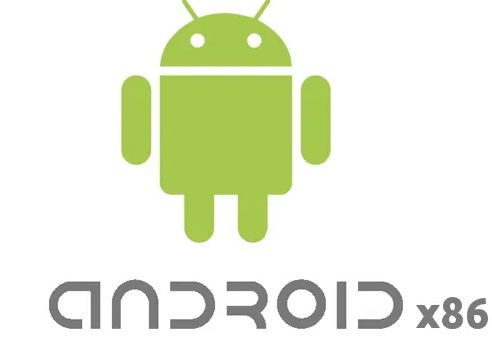 Android x86 is one of the most popular bootable android OS for PC that offers you the exact experience of an Android-like environment on your Windows PC. This is a lightweight program that doesn't put pressure on your disk space.
It will offer you similar features and interface as you are actually using a smartphone. It also has a play store from where you will get all your favourite android apps.
Android x86 is the powerful Android operating system for laptops that don't require any customization.
Pros 
Supports both Bluetooth and Wi-Fi

It supports multi-window

Open-source software
Cons 
13. Remix OS
Remix OS is another Android OS for PC that offers you a great experience of using Android apps and games on your Windows PC. The software supports both 32-bit and 64-bit OS. You can use this Android OS on your Windows PC either installing this on your hard disk or using a bootable USB Drive. 
Although RemixOS has been discontinued and didn't get updated for a long time you can still download it from the website. It supports a personal PC with x86 and ARM architecture.
Pros 
It has a notification drawer at the bottom right of the taskbar where you will get all the notifications

Supports drag and drop feature 

It

has an integrated RAM Management Software

It also includes an integrated search menu

Allows you to run multiple apps at the same time 
Cons 
You need to purchase peripheral 
14. GameLoop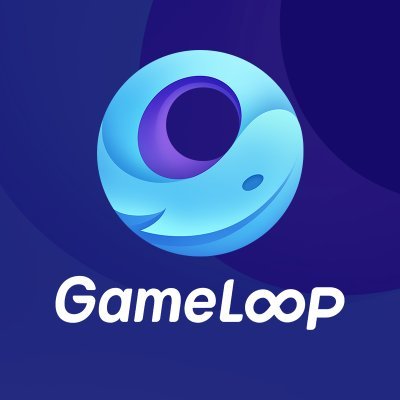 If you want an Android OS for your laptop and gaming, then GameLoop is the ideal choice for you. It is an excellent choice for being used as a gaming platform and allows you to play popular games like Call of Duty: Mobile and PUBG Mobile, Fortnite, Grand Theft Auto V, and more.
With this best Android OS for low-end PC, you can access numerous popular Android mobile games on your PC.
Pros:
It offers a wide choice of game releases.

Users can play various games.

Offers an anti-cheat system for creating a safe gaming environment for gamers.
Cons:
It is a gaming platform only.
15. AndY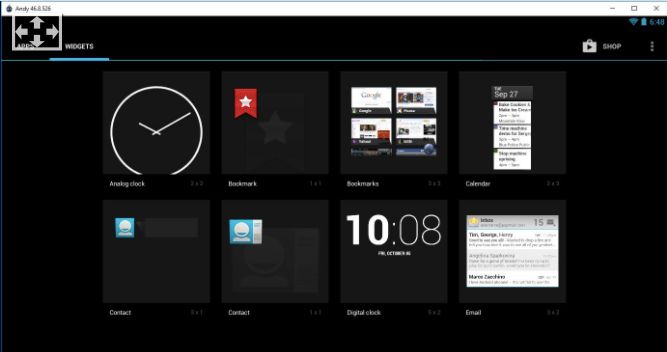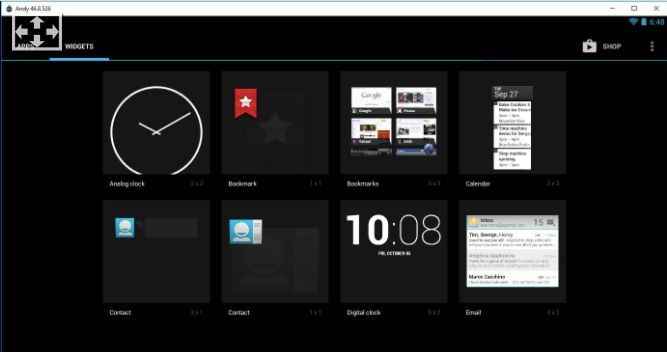 AndY is an Android operating system for PC that is based on VMWare Player. The best thing about this app is that if you root it then it allows you to access more apps. This is a colossal app whose installation weighs around 3GB.
AndY too lets you bring Android gaming to your PC as it offers support for Xbox and PlayStation controllers, and also lets you utilize your Android smartphone as the gamepad.
Pros:
It is available for both Mac and Windows.

Offers the option of rooting.
Cons:
The learning curve is high.
Conclusion On Best Android OS For PC
Users can consider all the pros and cons of the applications to choose the perfect fit for their needs. Each Android OS in this list has unique features and even some special features that provide a better experience to the users. People who need these features in their PCs can choose the best Android OS or the android emulator. This article also contains relevant details about the benefits and effects of the android OS available for people.
Using mobile applications and games on a PC will provide a better user experience. Android emulator is the best option for people to use all kinds of mobile applications and games on computers. The android operating systems are simple to install and effective to use. The RAM size and other features of computers will help the android OS to work effectively with more power and accuracy. 
FAQs
Is there any Android OS for PC?
Yes here is the list.
LD Player

Prime OS 

Phoenix OS 

Bliss OS 

Fyde OS 

OpenThos 
Which is the best Android OS for PC?
LD player is one of the best android operating systems which offers a great gaming experience to users. 
How can I download Android x86 on my PC?
Here are some steps you need to follow to download Android x86 on your PC:
Firstly, download ISO file from a mirror site 
When you install the file, create a bootable USB disk 
Now, select the "Install Android x86 to hard disk" option 
Now, select disk partition or you can choose an existing partition to install Android x86 
You can also install it to an external disk 
Select the "do not reformat" option to not lose the important files 

At last, follow the given instructions to complete the installation process. 
How do I install Android software on my laptop?
You can easily install Android apps on your laptop by using the Android OS. It is one of the safest and most effective ways to install Android software.