If you are looking for Google Phone alternative apps then you have come to the right place. In this article, we are going to list the top 10 Apps like Google Phone which offer you great features and experience.
Google Phone is a well-known default dialer app that comes pre-installed on Android smartphones. The app is very useful and helps you connect with your friends and family. It performs various activities like blocking spam callers, revealing caller ID, allowing you to send emails and messages, and letting you make calls. It offers all those features which make it the best calling app for Android phones. But nothing is perfect and it also has various imperfections which is why people are looking for its alternatives. 
In this article, we will be going to discuss the best Google Phone alternatives which will provide you with additional features like spam detection, smart search, social network syncing, customizable call screening, and many others. So, without any delay let's have a look at the best apps like Google Phone.
10 Best Apps Like Google Phone
1. Truecaller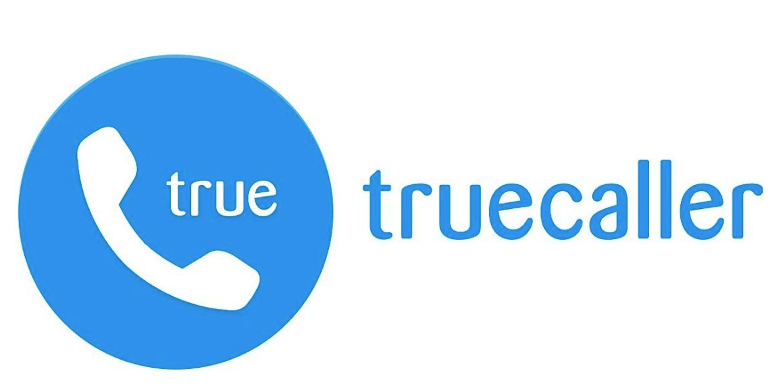 The first name comes when talking about the best apps like Google Phone is Truecaller. It is one of the most popular and widely used dialer and contact management apps for Android phones. Using this app you can get rid of fraudulent calls, scams, and telemarketers as it offers spam reporting for real-time protection against these calls. It is a perfect solution to clean your phone clutter. 
It offers both free and premium plans. With its free plan, you will get basic features like spam blocking and caller ID feature and for additional features, you can purchase its premium plan. 
Features 
You can customize the theme as per your preferences 

Allows you to manage and monitor spam calls 

You can make it the default app for calls and SMS 
2. Drupe
Next, we have mentioned Drupe in the list. It is a great app like Google Phone which carries contacts, communication, and social media apps within one screen. The app allows you to personalize the experience for better use.
The app is loaded with various features that include spam checks, smart search, caller ID, call blocker, and call recording. It is free to download and offers in-app purchases. The app works flawlessly on Android and iOS devices. If you are looking for Wattpad alternatives for writers to write and read.
Features 
Offers features to handle duplicate contacts 

You can send GIFs if the sender and receiver both have drupe installed in their device 

Linked with other services like WhatsApp, Telegram, Waze, and Viber 
3. Eyecon
Eyecon is another Google Phone alternative app that offers great features like Google Phone. It syncs with various social media platforms and fetches contact information. You can trust the app in terms of privacy as it doesn't synchronize with external social media platforms. It displays the image of the person who is calling you. You do need not to add the picture to the contact it shows high-quality images from social media accounts.
Features 
You can customize themes and personalize your address book

It offers a caller ID feature with call recording 

Offers availability check feature
4. Quick Dialer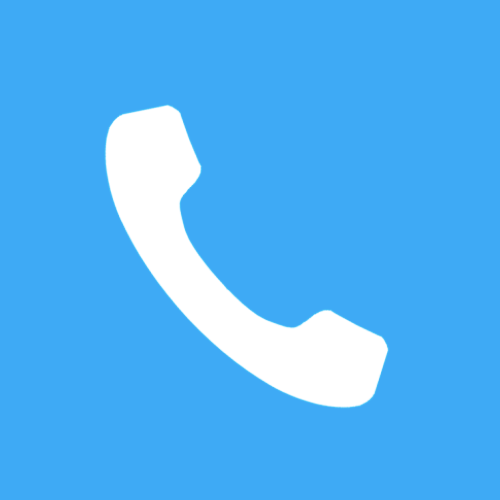 Next, we will talk about Quick Dialer which you can use instead of the Google Phone app. This app has a T9 feature that lets you search for contacts quickly. The colorful interface makes it attractive and due to the clean interface, it is easy to use. Its contact search function allows you to search for the registered organization on the app. 
Features 
Lets you search for corresponding business applications 

You can download the app on any Android version

Customize the app as per your preferences 
5. True Phone Dialer & Contacts 
True phone Dialer and contacts is a wonderful app like Google Phone that offers great functionality. The app is very helpful to create communication with your friends and family. You can use this app as a default dialer for your phone. It allows you to customize the app by adding profile photos, themes, and fonts and creating custom shortcuts. Also, you can customize the button bar. It also lets you set automatic reminders or auto-redials on the app.
Features 
It can edit your contact 

You can block contacts by using the blacklist feature

It has a built-in caller ID 

You can export and import contacts 
6. Emerald Dialer
Next, we have Emerald Dialer another alternative to Google Phone that offers great functions to use. If you don't wish to use Google Phone and looking for its replacement then Emerald Dialer would be the perfect solution for you. It is a feature-rich app that includes various features like caller ID, call recording, auto-answering calls, and many others. You can also add numbers to the blacklist. 
Features 
Offers a speed dial feature

Allows you to create a custom ringtone 

Offers dark and light themes to customize the look
7. iCallScreen
Talking about iCallscreen, has a similar dialer to iOS. The interface and the features are quite similar to the iPhone iOS 14 and iOS 15. So, if you are looking for such type of dialer then iCallScreen is the perfect option for you. It allows you to customize the incoming call theme by applying dark or light themes. It also has a feature for sending messages when you are unable to pick up calls. 
Features 
Lets you block spam and unwanted calls

You can customize background wallpapers and ringtones

Put reminders for your calls 
8. Koler
Koler is another best Google phone alternative that you can use as an Android dialer app. It has a simple user interface which makes it easy for users to use it without any issues. You can easily receive and reject calls.
If you don't wish to answer the call then you can reject it by sending a text message. At the time of receiving calls you will get three options; reject the call, hang up and send the caller an SMS.
Features 
It offers customizable features

Contains minimalistic design

Allows you to change your audio settings
9. Blacktel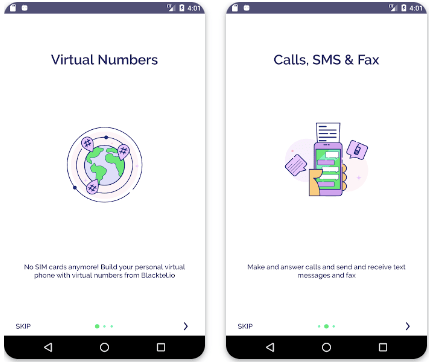 Blacktel is another application that you can use instead of Google Phone. Using this app you can manage your calls, text, and fax. To use this app you need to download it on your phone, sign up to get all the features, and acquire a virtual number. Activating the push feature for calls and SMS will allow the application to run in the background and alert you about incoming calls and messages. 
Features 
Allows you to send free text and fax

Provides you daily free credits to make calls and send texts 

It keeps running in the background even if you are on call
10. NextPlus
The list of best apps like Google Phone cannot be completed without mentioning NextPlus. If you don't want to use Google Phone then NextPlus would be a great choice as it allows you to send messages and make calls to any Canadian or US phone number for free. It is available on Android and iOS devices so you can download it through Google Play Store or App Store. 
Features 
It offers call recording feature for Android phones

Lets you manage your contacts on the app

It provides you with a number to place calls to your friends and family 
FAQs
What can I use instead of a Google Phone?
If you are looking for Google Phone alternatives then you can choose other apps like: 
Quick Dialer

Truecaller

Eyecon

Koler

NextPlus 
Is there another free service like Google voice?
Google voice is a telephone service that provides voice mail, call forwarding, text and voice messaging features for those who have Google Accounts. There are various other free services like Google Voice. Some of them are:
RingCentral

Nextiva 

GoToConnect

DialPad

Vonage 
What is the best dialer replacement for Android?
Koler is the best dialer replacement for Android which you can use instead of Google Phone. It is a simple and open-source dialer app. It includes all the necessary features and also lets you organize your contacts. 
Which contact app is best?
Some of the best contact apps and dialer apps for Android are: 
Truecaller

True Phone Dialer 

Simple Contacts Pro 

Drupe 

Phone and Contacts by Google 
Also Read