The best backup software has one major advantage. You can easily take a reliable backup of your data. That makes it easy for you to use and manage.
Irrespective of whether it is for your personal or business needs, it is important to have good backup software. You get a place to store all your documents, data, etc. Otherwise, you would risk losing all the necessary information.
Nowadays, you would get various kinds of best backup software For windows 10 and tools. They do exactly like how you want. You can easily and automatically create various backups as and when required.
How To Choose A Backup Software?
Have you ever thought of taking backup of data with minimum effort? You can even take backup for free. However, the free version of the backup tools would be having certain weaknesses.
You might be lazy and won't want to spend any money. But taking backup of important data is necessary.
The data would be your music, photos, scanned documents, contacts, etc. Of course, it would be everything on your phone but not on your computer.
When you are choosing the best backup software, check whether it has a file syncing service. Even you need to look if they have a good online backup plan that can naturally fit. If a huge amount of files are stored on your computer, then a file synching service would be great.
Best Backup Software For Windows 10 PC
1. Aomei Backupper Professional
Aomei Backupper software is used by millions of people worldwide. The best backup software For windows 10 has a huge installer of 104 MB space. It would take you less than 5 minutes to download and install it.
Also, the user interface has a retro look. The workflow and layout are intuitive. So, beginners would find it easy to use. Well, the tool allows you to take the backup of the whole system, tuitions, hard disk, and individual folders.
Additionally, the tool supports file syncing. That makes sure you won't lose necessary files.
Features
Powerful and easy to use
No event related scheduling
Contains file synching
Supports differential, full and incremental backups
Pricing
The tool has a 30-day trial period. If you like it, you can purchase the paid version. The paid version cost around $49.95 and is suitable for two PCs.
2. EaseUs Todo Backup
Created in 2004, the EaseUS Todo is one of the top names in the data backup. It has the best recovery niche and contains many touts.
Signing up for the free version takes only a couple of seconds. But the installation takes a few minutes. The tool has one of the best user-interfaces. All things are neatly laid out. That makes navigation smooth and easy.
Features
Automatic smart backups
Contains a very useful pre-OS feature
No event-related scheduling
Makes differential, full and incremental backups
Pricing
The EaseUS Todo Backup price begins at $69.62 per year and for each user. There is a free version of the tool.
3. Acronis True Image
The Acronis True Image is an old player in the backup arena. It began as a disk imaging program. Now the signing up and installation procedures are simple, easy, and fast.
The user interface is intuitive and clean. It contains seven huge tabs present on the left panel covering all major features and settings.
Features
Contains a wide range of amazing features
Backs the whole hard drives to the cloud
A bit expensive
Great ransomware protection
Pricing
The best backup software For windows 10  provides a free trial for 30 days. It has three plans.
The first one is an Essential plan priced at $49.99 per year.
The next one is the Advanced plan that is priced at $89.99 per year.
The last one is the Premium plan that is priced at $124.99 per year.
4. Macrium Reflect
With the Marcrium Reflect free edition, you can take the whole back up of the whole computer and schedule backups. As it is the a best backup software, it is quite powerful too. Also, it creates an effective backup.
The tool's interface allows you to take the image of your computer's hard drive. You can save and view them later on.
Features
Wide range of plans available
Powerful
Full backup encryption
Automatic backups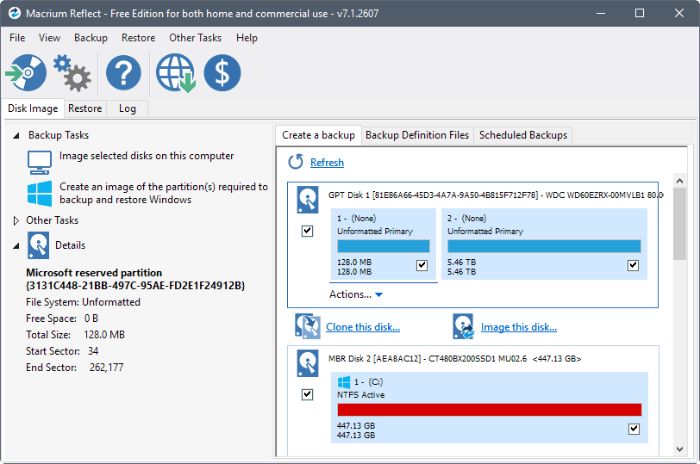 Pricing
For a single PC, it is priced at $69. The price for four PCs is $139.95.
5. IDrive
Since 1995, IDrive has been in the business of backup. This California Company helps you to take backup using cloud technology. With IDrive, you can upload data faster compared to other backup solutions.
Another great advantage is File Sharing which helps you to share files with IDrive customers. The IDrive would encrypt data at the client position and it supports the private encryption key.
Features
Fast upload speeds
Backs up unlimited computers
No unlimited storage option
Back up of mobile devices
Pricing
The best backup software also has a free plan. The IDrive personal plan provides 2TB space and its price is $69.50. The IDrive Business plan provides 250TB and is priced at $99.50.
6. BackBlaze
BackBlaze is another major name and best backup software For Windows 10 available for cloud backup. Signing up is easy and takes less than a minute. Here the tool would provide unlimited cloud storage.
Also, the tool shows the progress report of the backup. There are buttons for restoring and changing the settings.
Features
Inexpensive
Easy to use
No multiple-computer plans
Unlimited cloud storage
Pricing
The tool has a 15 day trial period. You can purchase the tool for a priced subscription at $6 per PC.
7. CloudBerry Backup
Now the CloudBerry won't be a standard cloud backup choice. It is a backup control center. That means it won't provide cloud storage. But it would allow you to store your stuff on one or more cloud solutions of your choice.
That allows you to manage all the backups from a single place. It provides 60 storage destinations which have OneDrive, Amazon S3, Microsoft Azure, etc.
Features
Many advanced features
Multiple backup options
Strong security
Supports various cloud providers
Pricing
The best backup software provides free version and you must use 200 GigaBytes of cloud storage. But with the desktop version, you can handle 5 TeraByte of cloud storage. It cost around $49.99 for a single machine.
8. O&O DiskImage
The O& O DiskImage is one of the popular and local best PC backup tools. Here the installation procedure would be straightforward and simple.
The user interface would use text along with some of the best images to display many backup options. These would be easy to use and follow. The options are easy to use and follow.
Features
Supports various kinds of backups
Easy to use
No chat support
One-click backup option
Pricing
The tool comes with a 30-day trial period. After that, you need to pay a one-time fee of $49.95 for a single PC and $69.95 for five PCs.
9. MSP360
The MSP360 is another standard kind of cloud backup. It is an amazing backup control center. Here this best backup software doesn't give dedicated cloud storage. It helps you to store your data on one or more cloud solutions. That allows you to handle all backups from a single place.
It contains 75+ storage destinations. It covers all the various storage scenarios.
Features
Multiple backup options
No attached storage space
Supports various cloud providers
Many advanced features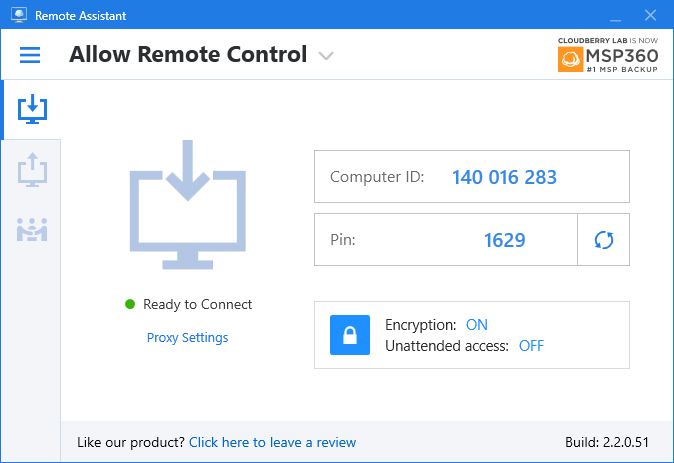 Pricing
MSP360 provides a free version. But that provides only 200GB of cloud storage. The other priced versions provide 1TB of space and for five machines. The pricing is based on your needs.
Conclusion – Backup Software For Windows 10
As you are aware of the top nine best Windows backup software, go ahead and try them. Choose the one that is suitable for you.
FAQ
1. Which Backup System Is Best?
Some of the best ones are IDrive Personal, Backblaze, Acronis True Image, and Carbonite Safe. It also contains SpiderOak One, Zoolz Cloud Storage, etc.
2. What Is The Best Free Backup Software?
The best free backup software is EaseUS Todo Backup, Paragon Backup, and recovery, NovaBackup PC, etc.
3. Which Software Is Used For Backup?
Some of the best software for backup are Avamar, VMWare vCenter Server, Vembu BDR Suite, R-Studio, NetWorker, Acronis Backup, and Recovery, etc.
4. How Good Is WD Backup Software?
The WD Backup is a perfect choice for personal backup. It can secure your data with a password. The welcome addition is the 256-bit encryption.
5. Does Windows 10 Have Backup Software?
The primary backup feature of the tool is called File History. This is still available in Windows 10 even though it is a legacy function. Both the features can be used to take a backup of your machine.
Also Read