The term BIOS stands for Basic Input/Output System. So, what is the first thing that comes to your mind when you hear about this term? Surely, you recognize it to be a program that a PC's microprocessor utilizes to help the computer start up when you power on your desktop or laptop. But the role of BIOS is not limited to this and extends to managing the data flow between the system's operating system and hardware & peripheral devices.
Did you know who coined the term BIOS? Well, it was coined by American computer scientist Gary Kildall and was first used in 1975. Further, it became an integral part of IBM's first personal computer in 1981. BIOS is part of the ROM (read-only memory).
Now, as you already understand that the BIOS plays the most important role in helping a computer boot, hence it always must remain updated. Hence, it is essential to correctly update the BIOS to the latest version which is absolutely compatible with your computer. Therefore, it is prudent to take the help of BIOS update software for the same. So, if you wish to know which are the best BIOS update software, then read this blog to learn about five BIOS update software for Windows.
What is a BIOS update?
Well, BIOS typically comprises four functions and they are as follows:
Testing the computer's hardware prior to loading the OS. This is carried out by a Power-on self-test (POST).

Locating the OS is another role which is carried out by the Bootstrap loader.

Locating the software and drivers that interface with the OS.

Enabling users to modify the hardware and system settings with the help of the configuration program.
We have already mentioned earlier that timely update of BIOS is indispensable for your computer. But you must remember that if it is not correctly updated then it could lead to security incidents and other performance issues. If you are not quite adept with your computer handling skills, then it is recommended to use BIOS update software for Windows to do the job for you. A BIOS update software can automatically look for the latest updates available and install them on your PC.
Usually, BIOS updates consist of several feature enhancements, security patches, and stability enhancements.
Best BIOS Update Software for Windows PC
Here are the five best BIOS update software that can find the correct version of BIOS for your computer and install it on your behalf.
1. UEFI BIOS Updater
UEFI BIOS update software is a great BIOS manager and updater tool having several features and advantages. It can update your BIOS instantly and can even be used by novices efficiently. This software is specifically suited for updating UEFI or OROM modules of AMI UEFI BIOS firmware. Let's glance at its useful features below.
Features:
UEFI BIOS Updater software is freeware.

This tool is lightweight with a file size of 18 MB.

It facilitates easy BIOS modifications.

It supports all versions of Windows. 
2. ASUS Live Update Utility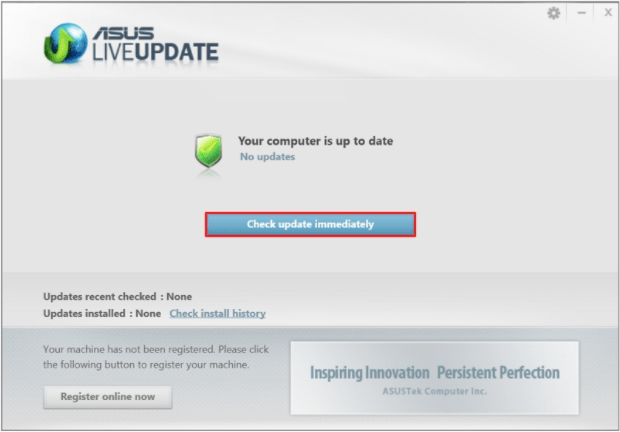 ASUS Live Update Utility is another excellent tool to update your PC's BIOS automatically without facing any hassles while doing so. This company is already a well-renowned brand in the world of computers and smartphones. Besides this, they are also one of the leading manufacturers of BIOS firmware. It is found to consume lesser system resources and can update the BIOS without overclocking the CPU.
Features:
Automatically updates the BIOS.

It is enabled to detect newer driver versions and upgrade them accordingly.

It features a dedicated scheduler to check for updates at regular intervals.

You can view the BIOS version information.
3. BIOSAgentPlus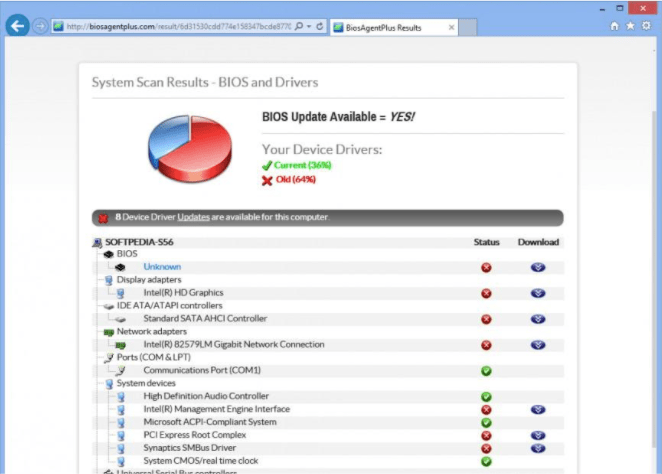 Our next pick is BIOSAgentPlus which is freeware. This is feature-rich software that can update the tool quite efficiently and smoothly. The best part about this best BIOS update software is that it can quickly inspect whether your system requires a BIOS update or not first before checking and installing the latest updates. Here are some of its other interesting features:
Features:
It can check for driver updates as well.

This tool can also fetch a report of BIOS firmware.

It helps keep track of all BIOS updates.

Before installing updates, it always seeks user permission.
4. Biostar BIOS Update Utility
Biostar BIOS Update Utility is a lightweight and hassle-free tool that can effortlessly update your BIOS. Here are some of its most useful features.
Features:
Downloads the latest BIOS for your computer.

It offers step-by-step instructions for installing the update.

It is a completely automated tool.
5. Gigabyte @BIOS Live Update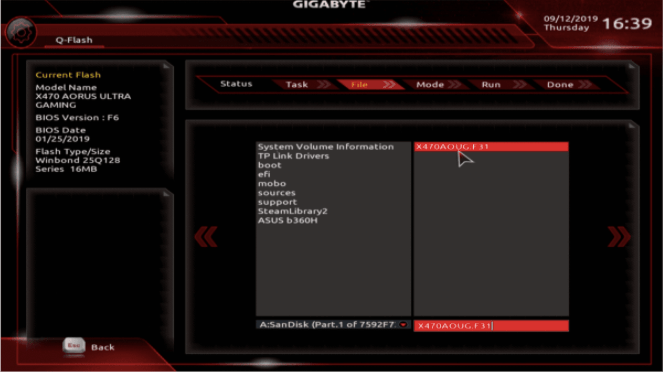 Gigabyte's BIOS firmware is designed with smart algorithms that help update your BIOS effectively. Below are its most splendid features.
Features:
This too is can update the BIOs and also save the current BIOS.

It provides a wizard to help with the BIOs update process.

With this tool, you can also update your internet.

It is a freeware.
FAQs On BIOS Update Software
How do I update my BIOS software?
You can either utilize BIOS update software as mentioned above or you can follow the manual steps to do the same:
Go to the manufacturer's site and download the latest BIOS.

Unzip the folder and run it.

Reboot your system, enter the BIOS and use the menus to ultimately update the BIOS.
Is it Ok to update BIOS?
Yes, it is worth updating the BIOS but you need to be an advanced PC user to do the same. Alternatively, you can also use the BIOS update software for Windows.
How do I know if I need a BIOS update?
If your computer is performing well then you may not need to update the BIOS but if you see that the recent version contains some improvements needed by your PC, then you can update it.
What happens if you don't update BIOS?
BIOS updates help the motherboard to recognize newly installed hardware, so if you don't upgrade it then you might witness problems with the performance of newly installed processors, RAM, etc.
Also Read