Are you wondering if there is an internet browser for Roku? Sadly, the answer is no. Roku does not provide any built-in internet web browser of its own. Though there are few third-party internet browsers available on the official Roku Channel, yet they offer limited features and functionalities. Even if you use browser extensions, they appear to function limitedly. 
Therefore, in this blog, we have handpicked the best browsers for Roku that can help you browse the internet and stream interesting content seamlessly via your Roku devices. Before diving into the details of the Roku compatible browsers, we will also introduce Roku briefly for those who are not quite acquainted with it.
What is Roku Device
Roku, launched in 2008, currently has over 100 million users in the US as reported in 2020. It is a digital media streaming device developed by Roku Inc. You can either connect Roku external devices to your TV or use it as an app in a smart TV to stream web shows, TV shows, movies, news, and various other digital content available through multiple channels. Roku functions through its proprietary software and hardware devices.
Some of the popular Roku devices are Roku Ultra, Roku Express, Roku Streambar, Roku Streambar Pro, Roku Streaming Stick+, Roku TVs, etc. Roku provides access to trending streaming services such as Netflix, Disney Plus, HBO Max, and Hulu, and also US TV network channels like ABC, CBS, NBC, and Fox.
Best Browsers for Roku in 2022
Listed are the 7 best web browsers that can be used on Roku devices are listed down in the below section. These browsers are thoroughly tested and have been found to be safe and secure to use. Let's jump into the discussion about their incredible features and offerings.
1. Web Browser X
Web Browser X is our first pick in this list of best browsers for Roku because its useful features come free of cost. This free web browser is available in the official Roku Channel Store for download and installation. It is loved by most Roku users for its remote navigation where users can simply use the right, left, upward, and downward buttons of the Roku remote for navigation. Here are some of its best features:
Features of Browser X:
It is quite a secure web browser.

This web browser is lightweight.

The browser lets you bookmark your favorite pages and content.

Although it has a very basic interface yet it is preferred for its simplicity and ease of use.
2. Xfinity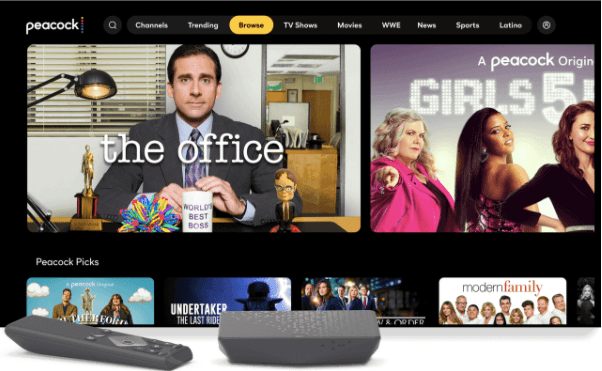 With a modern and user-friendly interface, Xfinity lets you browse a wide variety of content from varied genres and categories including songs, movies, videos, websites, and a lot more on Roku devices. Xfinity is actually a one-stop solution for everything that you can expect from a web app. Let us take a look at its marvelous offerings below.
Features of Xfinity:
It offers premium service starting at a cost of $49.99/month.

For different channels and types of content, you get a curated plan as per your needs.

You gain access to all sorts of latest content through this web browser.

This web browser's musical content is constantly updated to host newer content every now and then.
3. Firefox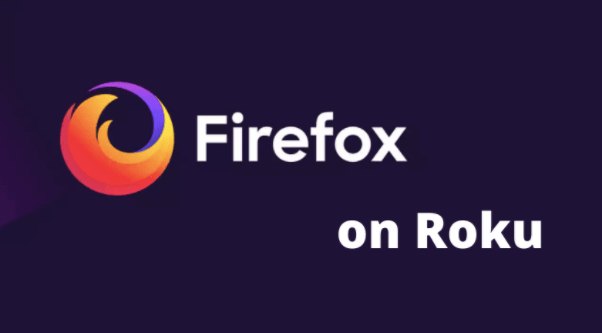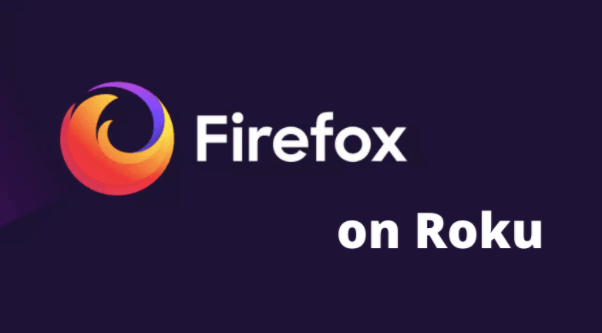 Mozilla Firefox is the fourth-most popular cross-platform web browser which is preferred due to its Enhanced Tracking Protection (ETP) feature. When you are trying to find a dedicated browser for Roku, then this browser can help your surf the internet on various Roku devices in the best possible way.
Features of Mozilla Firefox:
Firefox offers a dark mode and comes with the ability of working on the different cross-platform apps.

It can block autoplay.

This browser can be customized as per one's needs.

ETP is capable of blocking trackers including those coming from social media sites.
4. Opera
Opera is another great web browser for Roku that is lightweight, comes with several hassle-free features, and a superfast engine to support user queries and requests. Thus, you can enjoy a fast and smooth web browsing experience with the Opera browser. It has a clean and beautiful user interface. Some of its wonderful features are mentioned below.
Features of Opera:
It offers an in-built secure VPN for anonymity and data privacy.

Opera is enabled with a floating window for streaming YouTube videos. 

It comes with several themes and customization options.

Opera comes with integrated chat services.
5. Web Video Caster
Web Video Caster is an accessible browser that offers a seamless connection to Roku TV. Web Video Caster lets you browse websites, stream web & TV shows, movies, live streams, etc. It supports a wide range of video and audio files and thereby, generates subtitles accordingly on the web page.
 Features of Web Video Caster:
Web Video Caster offers a premium subscription at a cost of $4.99 per month.

Web Video Caster offers support for Roku, Chromecast, Amazon Fire TV, etc.

You can cast local videos with it on your smartphone.

Offers bookmarks, video history, and home screen shortcut features.
6. Media Browser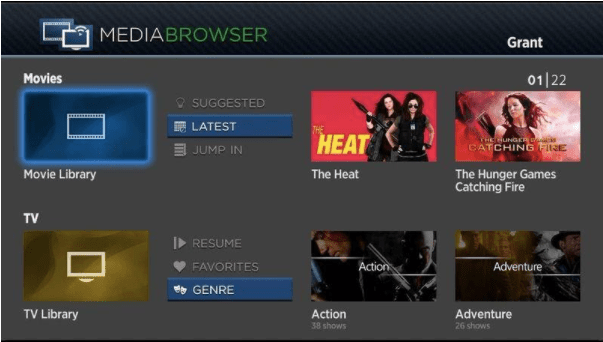 The Media Browser allows you to surf websites without any lags and errors in performance. This browser keeps its platform updated continuously fixing minor issues so that users can get a seamless experience while browsing the internet. You can also view high-quality content in this web browser. 
Features of Media Browser:
This web browser is available for free as well as for premium subscriptions.

Offers a suite of apps to stream media from other sources as well.

You can browse, control, and play local channels, shows, and movies on this web browser.

Has a simple interface with easy navigation features.
7. The Roku Channel
Our last pick is The Roku Channel which is developed by Roku. This web- browsing app allows you to stream a myriad of multimedia content easily on Roku devices. Here are its useful offerings.
Features of The Roku Channel:
You can easily view high-quality content on Roku devices with this app.

This app is regularly updated.

With this app, you surf web pages and also stream multimedia content.
Final Thoughts On Web Browsers For Roku
You have ultimately learned in detail about the best browsers for Roku that you can use to browse the internet. Easily you can take your pick based on your requirements. You can also choose free web browsers where you won't need to pay additional subscription charges. Once you get access to surfing the internet, you can do plenty of activities using your Roku device such as streaming web content, listening to songs, and browsing webpages. Alternatively, you can also try screen mirroring via your smartphone or tablet to browse the internet. 
FAQs on Roku Browsers
Is there a good web browser for Roku?
Yes, there are a few web browsers for surfing the internet on Roku devices. Refer to the above blog to find which web browsers work with Roku.
Can I browse the web using Roku?
Yes, you can browse the web on Roku with the help of a few specific internet browsers for Roku.
Does Roku have a web browser 2021?
No, Roku doesn't offer its own in-built web browser even in 2021. However, you can use a few compatible third-party web browsers to surf the internet on Roku.
How do I get Google on my Roku?
You can open Google's search engine on Roku by downloading compatible web browsers for Roku such as Mozilla Firefox, Opera, The Roku Channel, etc. Although you cannot directly access the Google Chrome browser. However, you can try screen casting if you want to go ahead with Chrome.
Also Read