The days of using a printed calendar are long gone. Due to the prevalence of smartphones and laptops today, following a paper or desk calendar is no longer necessary.
Now, you can use the built-in calendar on your devices or download an app for more sophisticated features. These calendar apps can now be used for a lot more things. Given that Windows is a platform that is widely used worldwide, we have chosen 9 calendar apps for windows 11, 10 PC.
9 Best Calendar Apps for Windows 11/10 PC
1. Google Calendar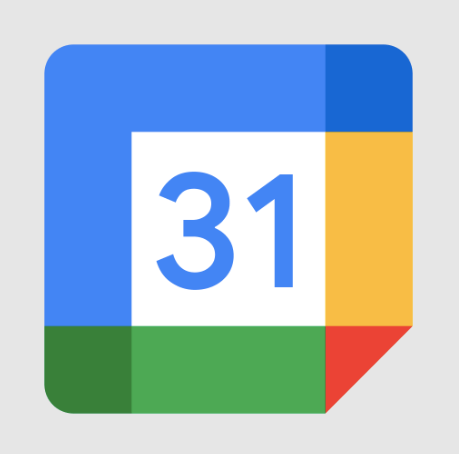 Google Calendar is the best calendar app for windows pc in terms of time management and scheduling calendar services created by Google. Users can add and edit events on Google Calendar.
Features
A "Recurring" functionality with optional frequency options can be enabled by users.

Events can be viewed in many configurations, such as day, week, month, or calendar.

For simple comprehension of the location of an event, locations might be added.

Users have the ability to set notifications, with choices for time and type (email or mobile push notification).

The user can specify the levels of public visibility for the entire calendar or specific events in the privacy settings.
2. Mail and Calendar
You can manage your schedule, stay on top of your email, and stay in touch with people who matter most to you by using this calendar app. This application enables you to communicate swiftly and concentrate on what matters across all of your accounts. 
Features
It's a small app that doesn't take up as much, and it doesn't need to be installed separately because it is independent software.

This program lets you manage your schedule, stay in touch with friends, family, and coworkers, as well as keep track of your email communications. 

This software is ideal for quick communication whether you work from home or the office. 

It assists you in focusing on the key elements of each of your accounts. 

It works with numerous well-known accounts, including Gmail, Office 365, Outlook.com, and others.
3. Microsoft Outlook
Now you can utilize the calendar apps that come with Outlook to remember appointments and events. With this, you can easily manage, send, and receive emails.
Features
Calendar, contacts, tasks, and much more are integrated under one roof, and you may stay more conveniently organized with the calendar feature.

You can also monitor your coworkers' availability while sharing the calendars that assist you in scheduling meetings and making arrangements. 

It operates around the clock and provides company-level security to protect your important data. 

The calendar automatically takes into account your travel plans and bill due dates.

It provides you with reminders on a regular basis so that you don't miss any essential events.
4. Event Calendar
The Event Calendar is another best calendar apps for windows 11, and 10 PC which are specifically made to keep track of event dates. You can use this software to effortlessly keep track of key events like weddings, festivals, birthdays, vacations, and more.
You receive reminders on a regular basis, and this program keeps you from forgetting any impending events and even helps you arrange them.
Features
Shields your private data from unauthorized access.

Use the toast notification feature to receive notifications on the desktop.

You have the choice to view notifications.

Add various events and save them in the cloud.

Allows for infinite event storage in the cloud.
5. My Calendar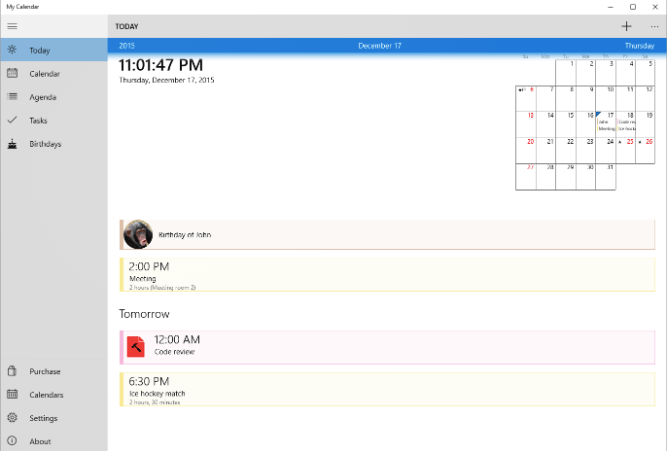 With this calendar app, you can view monthly, weekly, or daily events. It is a popular mini-calendar for small screens, and you can access widgets like current events, future events, a tiny calendar, and an event search.
So, get ready to create your own templates for event output and limit views based on authors, locations, categories, or hosts.
Features
Customizable CSS styles.

Extensive assistance with repeating incidents.

Edit or include individual dates for reoccurring events.

Rich permissions management to limit access to certain My Calendar sections.

Emails are sent when events are planned or drafted.
6. One Calendar
One Calendar is another calendar app for windows 11, 10 pc that will help you to stay organized, then this one is right for you! You can share appointments, set up meetings and recurring events, and manage appointments with ease.
Features
Depending on your needs, you can create, alter, and remove appointments;

It enables rapid filtering and searching for the information you seek.

The device's data storage system is secure.

It allows you to work without an internet connection in offline mode.

It is compatible with a variety of Google and Office 365 calendars.
7. Chronos Calendar +
Chronos Calendar + is another stylish calendar software that nevertheless manages to preserve its elegance. It primarily prioritizes aesthetics.
Features
It offers a connection with all the calendars on your smartphone and is brimming with appealing features.

It gives holiday adjustments for many countries and supports more than 30 languages. 

You can alter both the calendar's appearance and its rich live tile format. 
8. Efficient Calendar
You can keep track of your appointments and events by using the list view and other calendar views (Day, Week, Month, and Year).
Features
You may synchronize your PCs and mobile phones. 

It lets you save comments for tasks and events and prioritize events and tasks.

Set reminders of the pre-set events or chores.

Access a Recycle Bin (with backup and restore feature).
9. MineTime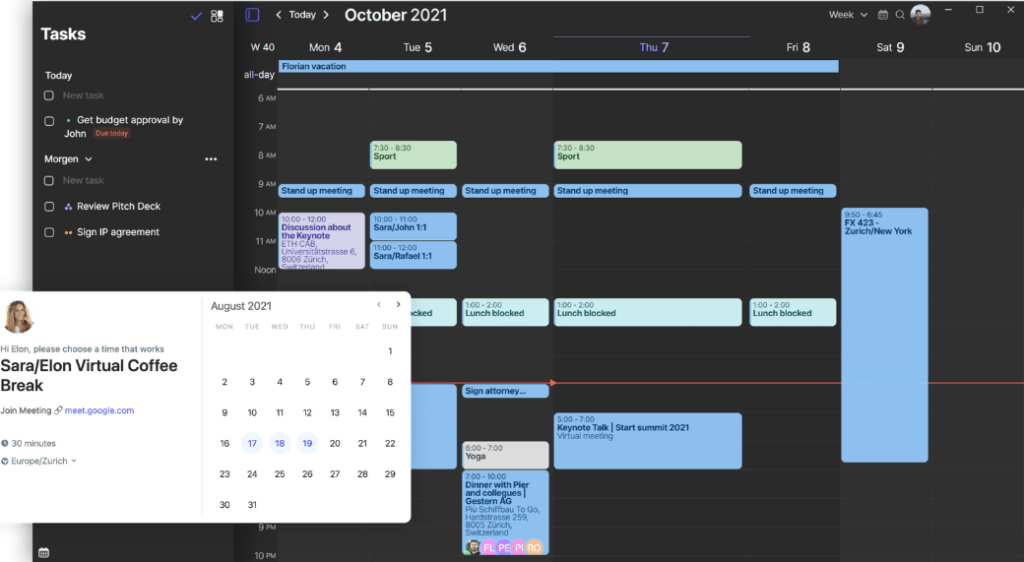 MineTime is another fantastic calendar app for windows that can be set up and can be updated or installed with only one click.
Features
It works with every single calendar you have on your device. 

You may browse insights that show statistics, such as how frequently you've met up with coworkers recently. 

It is simple with this to organize events or do tasks. 

It understands your daily routines and preferences. 
FAQs
What is the best calendar for Windows 11?
The finest free calendar app for teams is Google Calendar. Microsoft Outlook Calendar is good for Microsoft users and for external appointment scheduling. Apple users have the free option of Apple Calendar.
Is there a calendar app for Windows?
The most effective calendar program for Windows 10 is My Calendar. With this, you can explore numerous Live Tile possibilities, birthdays with images, and task management with task categories features and options. Also, you can customize calendar views and access month, week, and day views on a calendar.
Is there a desktop calendar for Windows 10?
Windows 10 is so far the best and most used desktop calendar for Windows 10. To use this, make a desktop shortcut for your calendar application.
When you press the Windows key + R and type shell: startup, the "Startup" folder will open. The calendar shortcut is placed in the "Startup" folder by dragging it there or by copying and pasting it.
Is there a better calendar than Google?
One of the most widely used online calendars is Google Calendar. More than 1.5 billion people already have a Google account, and to access this calendar, this is what you need. Any web browser or specialized app for Android, iPhone, or iPad can be used to access it. That is why, in terms of convenience, design, and user experience, this one is the best accessible calendar.
Also Read