Are you looking for dark themes for your Windows 11 PC then you have come to the right platform. When we frequently use our PC with the same display we get bored and thus want to change its view by applying different themes.
Using the dark theme is the best way to give your screen a new view. The dark theme looks good and also gives relief to your eyes. Also, the dark theme comes with icon packs and other customization features. 
The developers try to offer more customization settings in Windows 11 from its earlier versions. So, it is already loaded with a couple of dark themes but if you want darker themes for your Windows 11 then this article is very helpful for you.
In this article, we are going to list the 9 best dark themes for Windows 11 that your will love. So, without any further delay let's start with the article.
9 Best Dark Themes for Windows 11
1. Ubuntu Dark Theme
The article on best dark themes for Windows 11 starts with Ubuntu dark theme. If you like Ubuntu OS and want the same theme on your Windows 11 as it offers then this is the best dark theme available for you.
If you use this on your PC it will change your Start menu, icons, file explore, and other programs and applications. If you want to install this theme then use UXThemePatcher.
Features 
It is compatible with both ×64 and ×86 system 

This theme is completely ad-free 

It is lightweight and thus easily runs on low-end PCs
2. Lovelace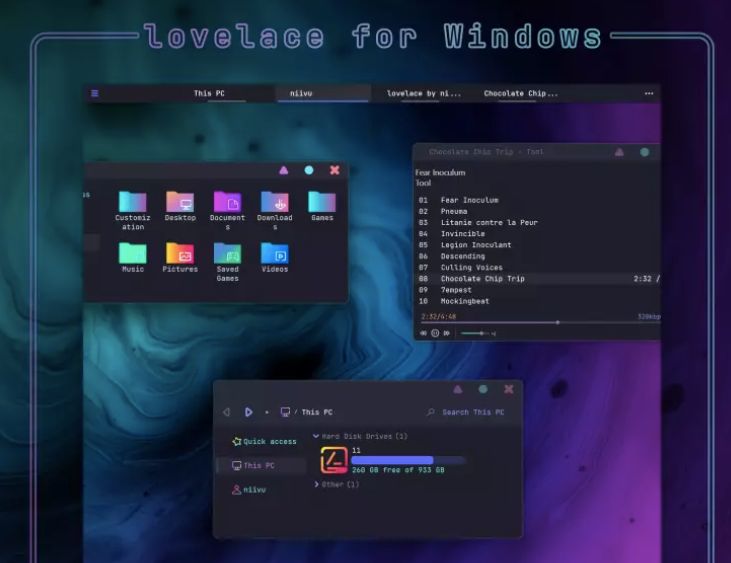 Lovelace is one of the best dark themes for Windows 11. It is free and you can install it using UXThemePatcher. It is available in three different modes that are light, light-dark, and dark theme. It is loaded with colorful colors, flat icons, deep dark colors, and gradients. Apart from dark themes it also offers skins for different programs and Windows elements. 
Features 
It offers dark themes and flat icons

It provides a classy look to your pc 

Offers dark aesthetic themes and flat icons 
3. Nightfall Camo Special Edition
Nightfall Camo Special Edition is presented by Microsoft for Windows 11. It includes various HD dark wallpapers which offer you a great viewing experience. You can easily install the themes from the Microsoft Store.
It offers nine different dark wallpapers that you will like. It is a combination of blue and dark colors with high-resolution pictures to give an aesthetic look to your pc. 
Features 
The images are eye-catching and even soothing to your eyes 

It is available for free 

Contains high-resolution images
4. Dark Space
Next, we have dark space for your Windows 11 if you want to give a look of outer space to your Windows screen. It offers you the perfect dark theme which provides a clean look. It includes 16 Ultra HD resolution Wallpapers. This theme has some of the best and high-quality images from outer space.
If you like outer space things like celestial bodies, planets, and other elements and give a similar look to your PC then Dark Space is an ideal dark theme for your Windows which you can install on even Windows 10, 8, and 7. 
Features 
Bring a space view on your pc 

Provide relief to your eyes with dark themes 

It helps in extending battery life
5. Yandex Pure Dark Theme
Another theme that provides a completely dark look to your PC is Yandex Pure Dark Theme. It is loaded with various themes and features. It completely blackens your PC and if you want a darker look then you can use pure black color.
You can easily install it as it comes with its installer so you don't need to rely on any third-party patcher. 
Features 
It is a highly customizable dark theme 

This theme lets you on and off schedule 

It offers an amazing look to your desktop s 
6. Northern Lights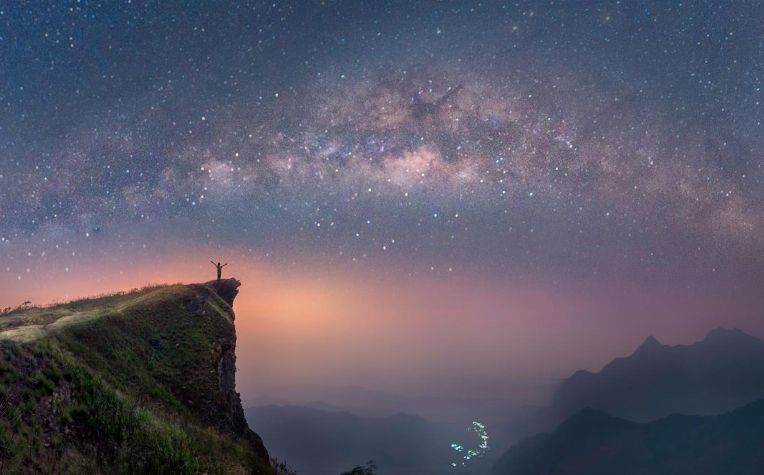 Next on the list comes Northern Lights it is another popular dark theme available on the Microsoft Store. It provides a northern light appearance to your desktop. So if you are a fan of the Northern Lights then this is the perfect dark theme for you.
It includes high-resolution wallpaper which will enhance the look of your PC. It contains 15 different 4K Wallpapers including Aurora borealis and Milky Way from around the globe.
Features 
It covers views of Thailand, Norway, Iceland,

and Death Valley, USA 

Offers some special abstract images 

Its premium version has 20 4k wallpapers 
7. Earth From Above Premium
Another popular dark theme for Windows 11 PC is Earth from Above Premium. You can install the dark themes through Windows Store. It contains 14 high-quality images in 4k resolution to enhance the overall look of your PC with dark themes.
If you want to take a long view of our earth planet including its continents, weather, etc. then Earth from Above premium is a good-to-go option.
Features 
The themes can easily be installed from the Microsoft Store with a single click

The free version consists of grey themes 

Also offers a premium version
8. Forest Camo Special Edition
The next best dark theme for your Windows PC is Forest Camo Special Edition. From its name itself, you can get an idea that you will find some dark and green-shaded themes which provide you with a forest vibe.
It includes nine different high-quality wallpapers to give a better dark look to your PC. It is completely free and you can download the themes through the Microsoft store.
Features 
The images give life to your desktop 

It offers typical camouflage designs 

In this theme, you will get the beauty of plants, trees, and mountains 
9. Windows 11 Dark mode
It is not a dark theme but a dark mode available in your Windows 11. If you enable the dark mode you can enjoy the dark theme on your PC. For this, you need to follow some steps.
1. Firstly, go to the settings and navigate personalization.
2. Next, choose the colors
3. On the color page, click on the down arrow given next to choose your mode and then click on dark. 
Features 
You need not download any additional dark theme 

Easy to use 

It changes the color of the Windows title bar, additional borders, and the start button and taskbar 

Lets you schedule the dark mode times 
InBuilt
10. Hacker Theme
Last but not least Hacker Theme is a popular dark theme for Windows 11. From its name itself, you can get the idea that this theme offers you an experience like Hacker. It means it gives your screen a dark color with a green accent.
So, whenever a person looks at your PC it will give them a free that you are a hacker and working on a complicated program. It includes a huge range of dark wallpapers to give you a hacker vibe. 
Features 
It is loaded with various high-quality HD, ultra HD wallpapers 

These themes offer a green base to give a proper vibe of a hacker 

It comes with custom system sounds 
Also Read