Are you looking for Driver Booster alternatives? If yes, then you have come across the right platform. Drivers play an important role in establishing connections between the devices and your system.
If the drivers are outdated or corrupted you will face several issues like system crashes, Wi-Fi connectivity issues, poor graphics, bad sound quality, etc. Though you can update drivers using the device manager or visiting the manufacturer's site it is quite a tough task and driver updater software makes the work easier. 
Why Look For Driver Booster Alternatives
Driver Booster is highly recommended and is the most reliable driver updater software. It quickly scans the outdated and broken drivers and presents the list in front of you if you want to update all the drivers at once then you can click on the update all option or else you can update them individually.
But, sometimes many users find the problem in Driver Booster that it sells the user information to a third party. Due to the privacy problem, people are looking for its alternatives. 
Download Driver Booster
In this article, we have listed the 9 best Driver Booster alternatives which offer great features and don't have any security issues. So, let's know in detail about each driver updater tool.
9 Best Driver Booster Alternatives In 2023
1. Driver Finder 
Talking about the best Driver Booster Alternative, Driver Finder is the name that comes first on the list. It is the best driver scanning, updating, and downloading tool for Windows PC. It will quickly detect outdated drivers and all the issues that are causing slower speeds and affecting your system's health.
The software has the power to fix all the errors that are arising due to missing, corrupt, outdated, or wrong-installed drivers. With the Precision PC scanning technology, the software allows downloading of the most up-to-date drivers.
Features 
It supports plugged and unplugged devices 

It allows you to update hardware like MP3, webcam, etc.

Fix all the driver issues 

Auto installs drivers 

Fast scans your PC 
2. Driver Easy 
Driver Easy is another best Driver Booster alternative that enables you to scan all the corrupted, missing, and outdated drivers of your system and update them all at a single click. It consists of several robust features like search, backup, and restores which makes it the most reliable driver updater software.
The best feature of this tool is that it allows you to scan and update drivers even without an internet connection. It can fix all the drivers related issues and the best thing about it is that all the processes are simple and automated.
Features
It consumes fewer resources 

It has an enormous driver database 

Driver Easy offers a 30-day money-back guarantee

It allows automatic driver database 

Scan and repair  
Must Read – Is Driver Easy Safe or Not? Expert Reviews
3. Ashampoo Driver Updater
Ashampoo Driver Updater is one of the well-known brands in driver updater software. It is another popular driver Booster alternative that allows you to quickly update outdated tools. This tool will automatically notify you whenever any update is available. It installs the drivers from reliable sources so that your computer won't face any issues.
It has an in-built scheduler so you can schedule the scanning time. Ashampoo Driver Booster will help in resolving sound problems, graphics issues, crashes, and other problems which are affecting your system's performance.
Features 
It can fix defective systems easily 

It can quickly find and updates missing or outdated drivers 

Up-to-date driver database 

It can fix WLAN, sound, and printer issues

Fully optimized system usage 
Must Read Detailed Review
4. Driver Genius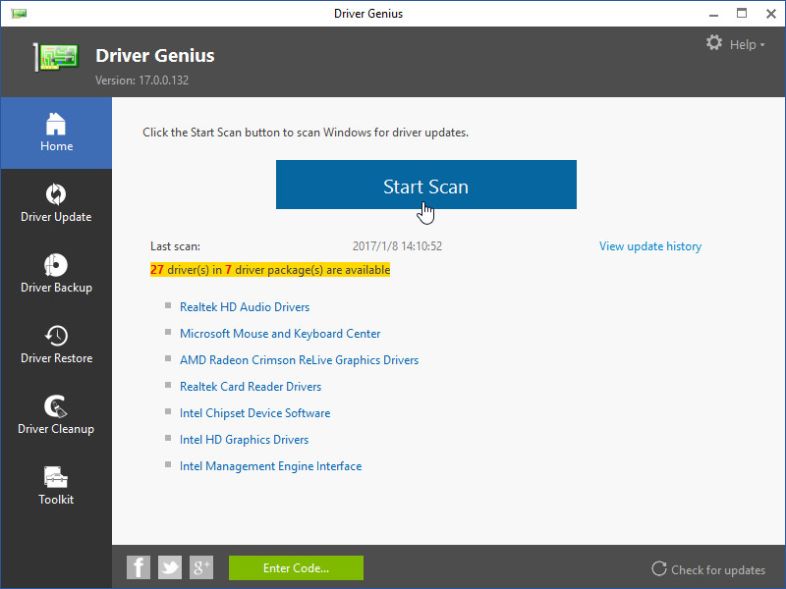 Driver Genius is a top-rated driver Booster Alternative that helps in keeping drivers always up to date. It enables an automatically update driver and optimized the system for better performance. The tool scans the issues that are causing errors in your system and fixes them easily.
It is easy to use the tool and requires no technical knowledge to run it which is why it is beginners friendly. It requires only one click to update all the drivers. This software also enables you to create restore and backup points in case of any mistake. The software removes invalid and useless drivers from your system.
Features 
Automatic scans

It downloads drivers from the reliable sources

Allows you to create driver backups 

It has a diagnostic tool 

It has a driver uninstaller  
5. Quick Driver Updater 
Quick driver Updater is one of the prominent software like driver Booster on the list. With this tool, you can quickly scan outdated, missing, or broken drivers and update them all. The software will effectively solve all the hardware issues. It will not only update the outdated drivers of your system but also offers you a great gaming experience.
It has several features like driver exclusion, backup/restore, scheduled driver scans, and one-click updates. Quick Driver Booster will boost the speed and optimize the performance of your PC. 
Features 
It offers a fast scan speed

It can fix all the PC errors 

This tool allows you to create a driver backup and restore it 

WHQL-certified driver downloads 

It has a friendly UI 
6. Driver Talent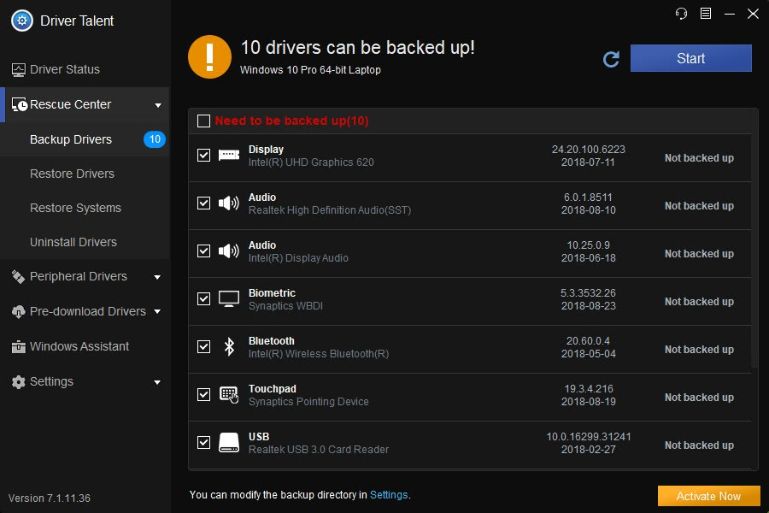 Driver Talent is another reliable alternative to driver Booster that offers the pleasure of driver updates without wasting so much time. It is free to use and quickly scans the outdated drivers of your system and updates them. It is easy-to-use software but sometimes beginners find it quite complicated.
This tool has some features like backup and restores. It is one of the best driver updater tools for professionals that also help in fixing the hardware driver's issues. The software is compatible with Windows 10, 8.1, 8, 7, XP, and Vista.
Features 
It allows multiple drivers to download on different devices 

It works even without an internet connection 

This software has an uninstaller for unwanted drivers 

Doesn't contain any ad

It offers unlimited driver installation
7. Snappy Driver Installer 
Snappy Driver Installer is software like a driver booster that offers quick scanning and updating of outdated drivers at just a click. It also lets you create a restore point so that when things go wrong you can go back to the initial stage.
It is free software that supports multi-language about 27 different languages. This software quickly notifies you whenever a driver update is available. It is compatible with Windows 10, 8, 7, Vista, and XP with both 32 and 64-bit.
Features 
It supports offline driver downloads 

It supports bulk driver downloads 

Ad-free software 

It shows duplicate drivers on your PC 

It allows you to create a restore point before updating the drivers 
8. Avast Driver Updater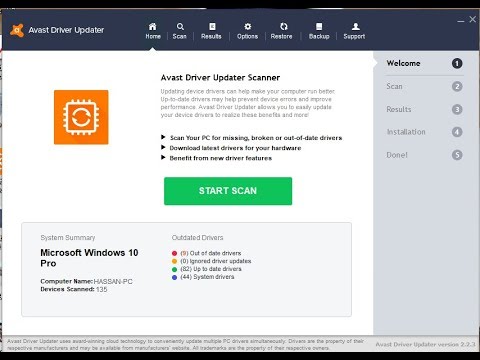 Avast Driver Updater is another software like Driver Booster that offers reliable features and tools to make it a customer's favorite choice. The software will scan, update, and fix all the driver-related issues at no time. It optimizes the performance of your computer and boosts its speed.
The software can fix sound, video, printer, network, and other system issues. By using Avast Driver Updater the system's performance will reach its peak and there is no more system crashing you will get fast browsing, richer audio, and better graphics.
Features
It consumes fewer resources 

This tool has a user-friendly interface 

It allows you to create a restore point 

Real-time scanning for graphic drivers 

Automatically scans for outdated drivers 
Must Read Detailed Review
9. Driver Max 
Driver Max is another popular driver updater tool that helps in keeping your drivers updated and fixes all driver-related issues. It also enables you to create a backup for your driver. It is another Driver Booster alternative that supports scheduled scans, automated installs, and device driver backups.
But with the free version, you are restricted to installing only some drivers. It allows you to download drivers directly through the program.
Features
Doesn't install any unnecessary software 

Driver installations are automated 

It allows scheduled scans 

This tool can identify unknown hardware 

It can create a backup of all your drivers 
Conclusion 
Outdated drivers are very frustrating and updating them manually is a tough task. Using a completely free driver updater tool will help you by automatically scanning and updating the drivers. Driver Booster offers a wide range of features and fixes issues but still, people are looking for its alternative for their own reasons.
In the above article, we have tried our best and listed some of the best Driver booster alternatives. Choose the one that suits your needs and which you find most appropriate. I hope the article can help you in choosing the best driver updater software for your PC. 
Also, Read