If you are using Windows 10 and 11 then you may also face a problem where you can not play DVDs on your PC as it doesn't provide any built-in option to play DVDs. In this situation, you need to use a DVD player for Windows PC. Using DVD players you can play file formats like  MP4, OGG, MP3, MKV, and other formats.
Many DVD players are available but most of them are paid DVD players. Users always look for software in which they do not need to spend money and also consists of a wide range of features.  So, if you are looking for DVD player software which is available for free then you have come to the right place.
We also have mentioned their details and features so you can better understand each software. So, without wasting further time let's start with the article.
7 Best DVD Players for Windows PC
In this article, we have listed the most popular and widely used DVD players for Windows.
1. VLC Media Player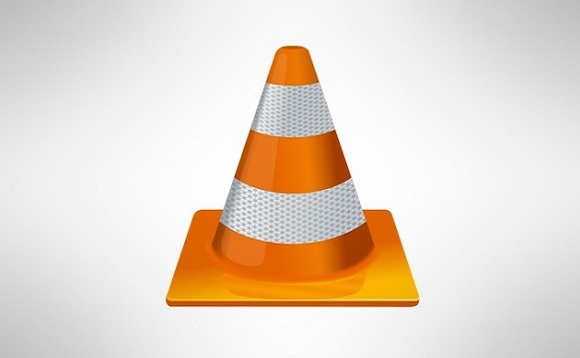 VLC Media Player is one of the most popular DVD players for Windows. It is completely free software available to play media files. This player lets you play various media files, Audio CDs, ISO images, VCDs, and DVDs. It also supports MPEG-2, MPEG-4, MKV, WebM, and many others.
The player is free from spyware, ads, and user tracking. It has a user-friendly interface and supports playing all the major video formats.
Features 
The free and portable program 

Allows you to view 360-degree videos 

Offers various video compressing ways. 
2. PowerDVD 
The next name we have in the list of best free DVD players is PowerDVD. It lets you play high-quality videos. Using this software you can play movies and TV shows on your mobile phone.
You can resume the video and start playing where you left off last time. It also provides you with detailed information related to the video you are playing.
Features 
Organize media content in one place 

You can share videos with your family and friends 

It can play videos through YouTube and Vimeo
3. PotPlayer
Another best DVD player app is PotPlayer. This player can run on your PC without consuming a lot of system resources. It supports playing DVDs, Blu-rays, and various types of audio and video files. It allows you to enjoy videos in 3D.
This player also supports OpenCodec to add a required codec to play videos. It supports a 3D viewing experience and also supports bookmarking chapters.
Features 
Play 360 degrees and 3D videos

Preview the scene with snapshots 

It is compatible with various devices like TV, HDTV, DVD, and many others 
4. 5K Player
5K player is another best software that lets you play various video formats. It works as a video player, music player, and media streamer with Airplay and DLNA support.
Using this DVD player software you can play 4k, 1080p, 360-degree video, MP3, AAC, FLAC music, DVD, and IPTV. It works without using third-party plugins. It also supports a phone recorder and an HD video recorder.
Features 
Supports 8K videos 

Transfer audio and video files via Airplay and DLNA without losing their quality 

Supports various websites like YouTube, Facebook, and MTV
6. KM Player
KM player is an amazing DVD player for Windows which lets you play 3D, 4K, and UHD videos in Windows 10.
It already has built-in codecs which are required to play video and audio files so you need not download and install them manually. Using this player you can also play AVI files even if they are damaged.
If you are looking for players to play SWF files on Windows PC then you can read this blog.
Features 
Supports live URL broadcasting 

Offers a clean and straightforward interface 

It has high-quality video renderer
7. GOM Player
GOM Player is another reliable DVD player for Windows which allows you to play different file media formats in high-quality and high resolutions. Moreover, you can watch Ultra high definition videos. You can play files of popular formats like MOV, AVI, MP4, FLV, and various others, and also CDs and DVDs.
Its screencast feature enables you to connect your PC to the projector so that you can enjoy watching videos on a vast screen. It allows you to import the whole video playlist without any problem.
Features 
The free and open-source application 

Allows you to view 360 video views 

It has a user-friendly interface 
8. BlazeDVD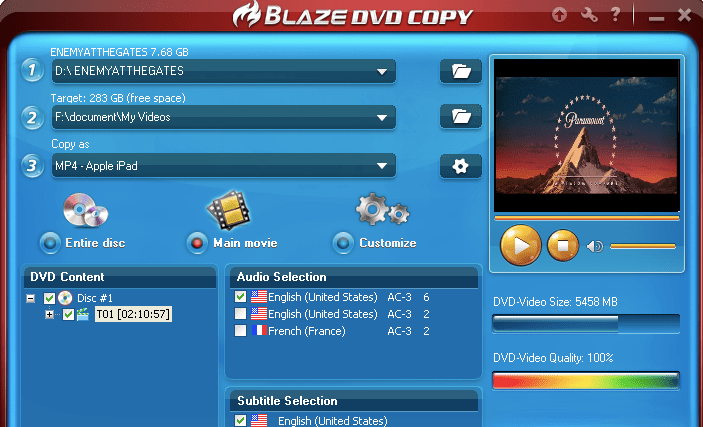 The last name we have on the list is BlazeDVD. It is a great DVD player for Windows PC which lets you play all the file formats. The user interface is quite clean and all the features are neatly mentioned on the navigation bar.
Some of its features are muting video, changing screen color, and changing the aspect ratio. It can play DVDs, VCDs, and SVDs and also allows you to use various playback modes. It offers two versions one is free with limited features and another one is paid which offers some additional features. 
Features 
It is a full-featured program 

It has a photo slideshow player

Offers CSS encryption compatibility 

It offers a surround sound feature
Conclusion 
These are some of the best and most effective DVD players for Windows which are loaded with various features. Now, you can choose any of the players according to your preferences and play media files in different formats.
Also Read