Are you searching for the best free DXF viewer? If yes then you have come to the right platform. In this article, we will discuss some of the most popular and feature-rich DXF viewer software which will make your task much easier. So, go through the further article to know about the free DXF viewer software for Windows.
What is DXF
DXF is a popular file format and stands for Drawing Exchange Format. To open these types of files, you need to have appropriate DXF viewer software. The DXF viewer lets you open the .DXF extension files. Apart from opening these files the software also enables you to perform other functions like edit, print, export, share and save. DXF extension files. 
Many of the DXF viewers also let you open other file formats like .dwg, .svg, .stp and several others. Here I am sharing the topmost free DXF viewer software for Windows so without wasting any further time let's start with the article.
9 Best Free DXF Viewers for Windows PC
1. BabaCAD
The very first name that comes in the list of best free DXF viewers is BabaCAD. Due to its simplicity, it has become more popular among users. It is a free cross-platform software which enables you to perform actions like opening, editing, saving and printing DXF files. Using this tool you can also create and modify 2D objects like lines, rectangles, points and various patterns.
Features 
Compatible with other platforms like Windows and Mac

It can plot DXF to PDF files 

It can view and save DWG files 
2. DXF Viewer
If you are looking for the simplest free DXF viewer software then DXF Viewer will fulfil all your requirements. The software performs all the major actions which you need in a DXF viewer software. It is freeware and you do need not to pay for this tool. Also, you can perform activities like zooming in and out with the mouse.
Features 
Free to use 

Offers a simpler user interface 

Enables you to zoom in and out of the image 
3. Bentley View
Bentley View is another popular and freeware DXF viewer which enables you to view DXF files easily. Apart from opening DXF files it also lets you modify and print DXF files. You can also rotate, zoom and pan the object. You can change the background colour, display style, brightness and other aspects to make it visible as you wish. It also lets you change the dimensions of the object like height, width, etc. To use this software you need to register online. 
Features 
Supports multiple languages 

Open both 2D and 3D objects DWG, DXF and DGN files 

Supports drag and drop feature 
4. AutoCAD Drawing Viewer
From its name you may get the idea that the software lets you view most of the AutoCAD files like DXF, DWG, DWF and other types of files. Apart from opening files, you can also use this software to save and print files. You can also rotate the object to see it from different layouts. You can also change the background colour. 
Features 
It has a simple user interface 

Doesn't require any installation 

Allows you to view primary data for each image 
5. Mini CAD Viewer
The next name in the list we have placed is Mini CAD viewer. The software is freeware and lets you customize its background colour, border design and other interface settings as per your preferences. You can zoom in and out and even pan the object while viewing DXF files. It works flawlessly on almost all Windows versions.
Features 
Allows you to view different types of digital files and CAD drawings 

Export all types of files and data like text and graphics 

Download and installation are very quick
6. Lx Viewer
An lx viewer is a powerful tool and free software to open, view and print DXF files. You can pan an object to view and analyse it. You can view the object from different directions like top, front, bottom, right and various other directions. The tool also lets you open the DWG files. Using the software you can save the files as DWG, BMP, PNG and SVG. 
Features 
Manipulate your DWG data on the Linux platform

Allows you to zoom and pan the drawings

Batch convert and batch plot multiple files 
7. DWG FastView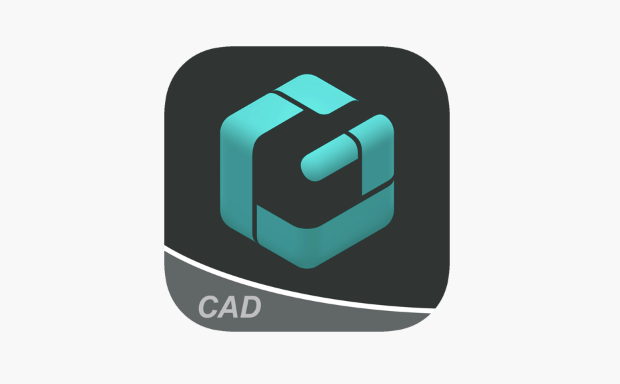 DWG FastView is the best free DXF viewer software which also lets you open DWG files. You can view, share, export, import and print DWG and DXF files. Apart from DXF and DWG formats it also supports DWS and DWT formats. You can use this tool to view 2D and 3D objects. It enables you to pan and zoom these objects.
Features 
Open multiple drawings, pan and zoom
Easily switch between different versions of DWG files

View, edit and annotate CAD drawings
8. De.caff
De.caff is a robust DXF viewer software for Windows PC which lets you view an object from different directions like left, right, top and bottom. You can open several DXF files in different tabs. It also enables you to change the background from black to white. You can also customize the interface layout to make it look like your desire. It allows you to import and export XML files and also supports DXF and SHX file formats. 
Features 
Compatible with almost all the platforms like Linux, Windows and macOS
It can read DXF files both ASCII and binary 

Lightweight than other software 
9. DXF
Lastly, we have mentioned DXF in the list of best free DXF viewer software that only supports DXF file format. It also lets you edit the DXF files with some basic editing tools. You can export the DXF files as BMP, JPG and various other formats but save the edited DXF file as DXF only. You can zoom in and out or move the object while viewing and also change the background colour from white to black.
Features 
Add different styles and coloured texts in the image 

Straightforward to use 

Activate log and view log related to DXF file
FAQs
How can I open a DXF file for free?
You can open a DXF file for free by using a free DXF viewer. Many DXF viewers are available some of the best are mentioned above in the article. The DXF file viewer allows you to open, edit, share and print DXF files. 
What app can open DXF files?
The DXF viewer can open DXF files easily. It not only opens DXF files but also lets you import, export, edit, share and print DXF files. Some of the best apps to open DXF files are: 
DXF Viewer

DXF

Lx Viewer

Mini CAD Viewer

Bentley View
Is there a free DWG viewer?
Yes, there are many free DWG viewers available which allow you to work with many other file types. One of the decent free DWG viewers is AutoCAD Drawing Viewer. It lets you view DWG and other file formats and also enables you to edit and print files. 
Also Read