EPS is a file type primarily used for illustrations and logos in programs. It helps to keep the drawings or images in the PostScript document. EPS stands for Encapsulated postscript, a pixel-based vector file with points and paths. The files will include graphics like geometric designs, diagrams, line art, graphs, and other varieties. 
So, people working with these kinds of EPS files will need the best EPS Editor for windows to get better editing options. Similarly, several other benefits are available with these kinds of windows software that help the experts simplify the editing process.
Most vector graphic images in EPS formats need perfect editing software, which will need more attention than traditional PDF files.
9 Best EPS Editor Software for Windows PC
EPS editing software will have several unique features, each of which will help people to edit the graphics or images available in that particular file format.
1. Inkscape
The Vivid drawing tool is the popular feature of this Inkscape design tool which is entirely free to use. This software provides various designing tools to make the images and graphics more attractive and creative according to the users' needs. Though the software is free to use, people can download it directly to get all the features available.  
Features
It has various options like shaping, drawing, texting, and bitmap embedding

Effective and simple user-interface

The simple and unique toolbar at the top of the software for easy access
2. GIMP
An image editor helps users edit various image files. The GIMP software doesn't support EPS files, so people using this application should install the Ghostscript software to access the EPS files through the GIMP software. Though this process takes some time, it is worth the process and provides better editing options for the users.
Features
Helpful in adding objects like rectangles, circles, path tools, blend texts, and more

Users can save the files in different image formats

Provides unique and sharp editing options
3. Apache Openoffice
This Apache Openoffice is another free EPS Editor software that provides several unique editing tools and options for users who need to make changes in their EPS files. Some devices like the navigator, grid, layers section, and many others are the primary attractions of this EPS editing software.
Features
It provides features to add a hyperlink, pictures, shapes, and many more.

It is free, open-source software with more abilities

Creative tools that offer more options for users to edit their EPS files.
4. Scribus
Scribus is one of the best EPS editing software available for people who are new to this process, and this software contains various unique tools and options that help people to edit EPS files with simple steps. The individual user interface of this software is the primary reason behind the popularity of this software. 
Features
It offers features like inserting objects, text, tables, shapes, and many more

It has prominent tools like the Bezier curve and freehand tool

This software is available in Windows, Linux, and Mac versions. 
5. XnView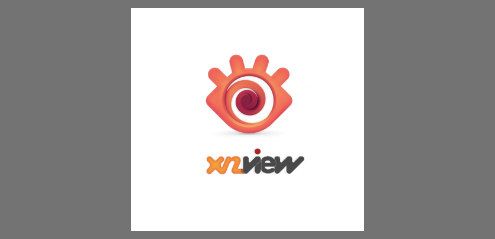 People who need a simple and compact EPS editor can choose this XnView software, which is more effortless and has perfect editing tools for EPS files. Other than EPS, this software also helps people to work with various image formats, and it also helps to convert images from one format to another. 
Features
Helps to create watermark on EPS files

Perfect EPS editing offer for first-time users

Provide several free tools that are available in most premium software.
6. IrfanView
This software will be the perfect option for users who need an error-free experience with the EPS editing software. People who need excellent image editing tools can consider this software the best choice for EPS editing. It has unique editing tools like selection, paint, clone object, Crop image, and many more. 
Features
F12 is the fastest shortcut to access the editor menu

Tools available with this application are so simple and effective 

The user-interactive structure of the software is impressive and easy to understand
7. LibreOffice Draw
This LibreOffice Draw is a complete open-source software with several unique EPS editing tools. People who need to edit their EPS files can use the simple steps in this software to achieve more benefits in their process. The massive collection of editing tools helps users to get more options to make their images more professional and effective.  
Features
It is a cross-platform software that is helpful in different operating systems like Windows, Linux, and Mac.

Users can add text, slides, photos, and graphs in EPS files with this software

A unique interface allows people to understand the working process quickly. 
8. Photomania DX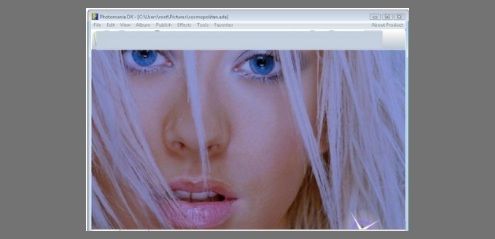 This Photomania DX is the best personal EPS editor, but not for professional use. This software has several unique settings like contrast, sharpening, temperature setting, shadow setting, and many more. It also provides various tools to edit different image formats.
Features
This software provides services for various image formats like EMF, GIF, PNG, and JPG.

Simple and interactive interface

Open-source software with unique tools for free
9. Inker
This Inker is an elegant graphic designing software that will be perfect for beginners and people new to this field. The user-friendly features of this EPS file editing software are the reason behind the popularity of this application. Similarly, this product has several simple tools that help to complete complex editing works. 
Features
It helps to draw shapes with a perfect finish

Provide organized color pallets and layers for the user's understanding

This software is also available for devices with Android OS
Conclusion
The EPS editors are the only option for people to open the EPS files and make changes.  So, all these are some of the facts that people need to know about the EPS file editing software available in the market, and each of them has several unique features that help the editors get more benefits.
So, from this list of software, people can choose the best EPS Editor for Windows with unique and attractive features.
Also Read