Are you enthusiastic about music but just don't know about using your beautiful voice to reach an audience? Listed are the best free audio recording software for windows 10,8 and 7 PC.
It must've been a difficult process for a long time, but not today. Do you understand why? It's because we now have fantastic audio recording software at our disposal.
Audio Recording Tools is software that allows you to record any audio. This software enables audio manipulation to meet the needs of a given project. You may use them to perfectly restore the damaged sound. These applications allow you to import and export many audio files.
Best FREE Audio Recording Software for Windows 10
The below is a hand-picked list of the Best Audio Recording Software, along with its most popular features.
1. Audacity
Audacity is one of the top, free, and open-source audio editing software that is available to anybody interested in learning how to edit audio. It has all of the functions you require. There are several effects available, such as bass, treble, distortion, noise reduction, and analysis tools such as beats finder, quiet finder, sound finder, and others.
Audacity supports virtually every audio file type available, including OGG Vorbis, FLAC, MP3, WAV, AIFF, PCM,  AC3, AMR, WMA, MP4, etc.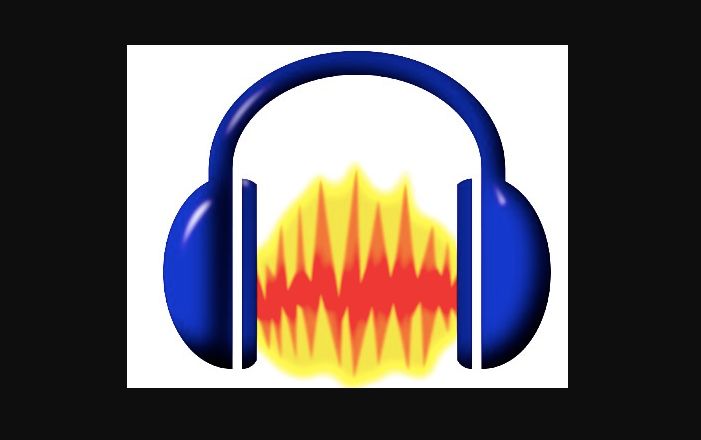 Features
It displays a spectrum analyzer for frequency changes.

There are several editing choices and tools accessible.

This tool Supports a variety of plugins, including LADSPA, Nyquist, VST, and others.

It can Digitize audio and video records from other media.

It can Recreate recorded audio with a variety of effects using different plugins.
2. Leawo Music Recorder
Leawo Music Recorder is a fantastic and yet simple-to-use music recording software that allows you to capture free music from every created input sound, pc audio, and digital music sources such as YouTube, Spotify, AOL Music, Last FM, and others and just save the Audio or WAV format with uncompressed quality. As an intelligent music recorder, this tool may create music labels automatically when storing music or allow users to manually modify music tags using a music label editor. It includes a built-in collection where you can discover and manage all of your recorded music files. You may also send recorded audio files to iTunes with a single click.
Features
It effectively manages recorded music libraries and playlists.

With a single click, it may add recorded audio files to iTunes/Playlists.

It allows you to manually update music information and tags whenever you want.

It can automatically improve recorded music information.
3. WavePad
This is a powerful live audio mixing tool for Windows 10,8 and 7 PC. It allows you to capture and modify music, speech, and other different sounds using various capabilities such as cutting, copying, and pasting sections of records into a new one, as well as adding effects such as amplification, echo, and noise reduction.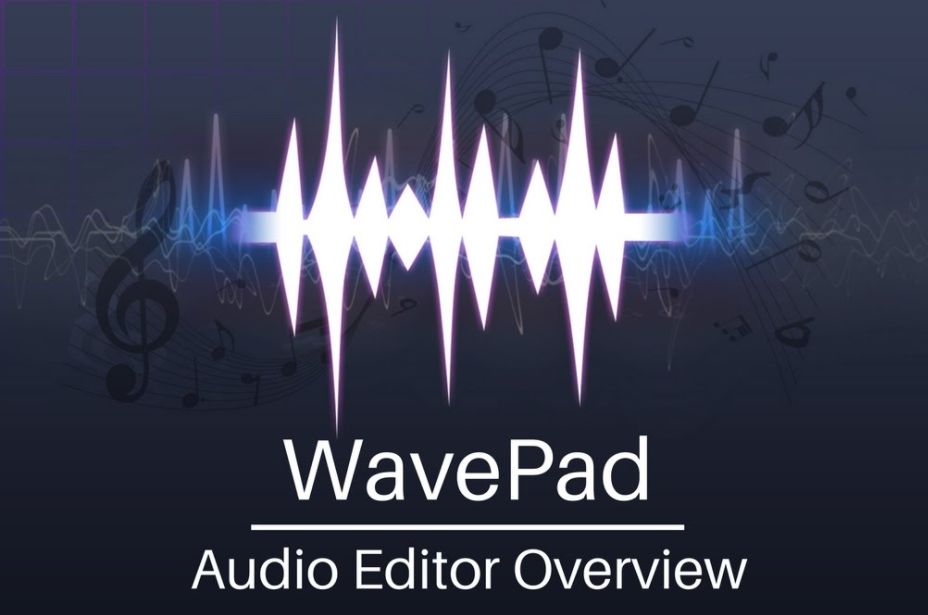 Features
It has an easy-to-use UI.

It can handle sample rates ranging from 6 to 192kHz, stereo or mono, 8, 16, 24, or 32 bits.

This tool has noise-reducing and clicks pop removal capabilities.

With batch processing, it is possible to convert hundreds of files in a single operation.

It is compatible with all common audio and music file types.
4. Ardour
Ardour is a free audio recording software aimed at both beginner and expert musicians. It is the result of an open-source, joint project by a global team of artists, coders, and professional audio engineers. It is one of the greatest Free Recording Software programs available, providing versatile recording with track changes.
Features
This audio recorder tool comes with a variety of plugins & add-ons.

It features a simple user interface.

This music recording software program supports multiple displays.

It can edit, move, stretch, and copy-paste audio.

It allows you to record and edit many tracks at the same time.
5. PreSonus
PreSonus Studio is software that includes a variety of music recording tools, an infinite number of tracks, and plugins. This software assists you in adjusting the speed of any track. The program allows you to alter harmony. This application is unquestionably the best audio recording software, suitable for both beginners and experts. Studio One 4 is an extremely capable tool that facilitates a loop-oriented supply chain.
Features
Intelligent virtual instruments are available.

It is MIDI compatible.

It has printed notations.

This tool is capable of reducing latency.

It also offers technical support and third-party training materials.
6. AudioDirector
AudioDirector is an audio editing application that allows you to mix sounds utilizing multi-tracking. It provides a variety of options that you may combine with little work. It offers you complete control over the music, sound effects, & even dialogue in your video's editing, mixing, and finishing. You may recover and deal with files that contain audio defects or blemishes using cutting-edge restoration technologies. PowerDirector integration provides fast round-trip editing and shorter production times.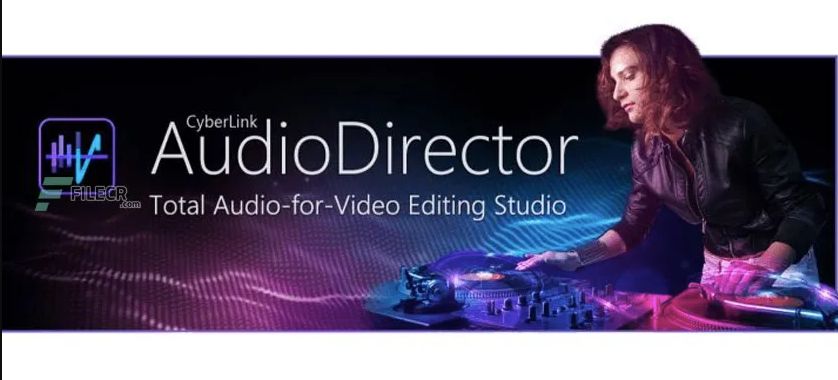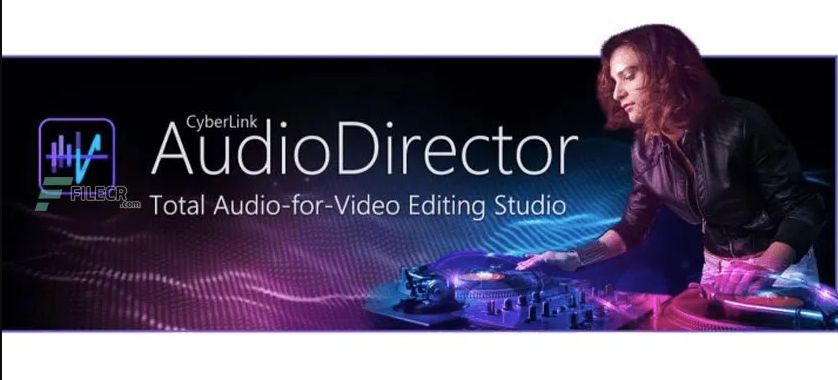 Features
It is compatible with Power Director.

You may compare two clips beside each other.

It provides several options for restoring your audio.

It supports the import of multi-channel sound clips.

Different sound channels may be recorded fast.
7. RecordPad
RecordPad Professional Audio Software is an easy recording application for Windows. It is perfect for audio recording for digital presentations and projects. The installer is minimal in size and downloads rapidly. RecordPad Pro can be used to record sound, voice, music, or any other form of audio. It's never been easier to record audio on your PC.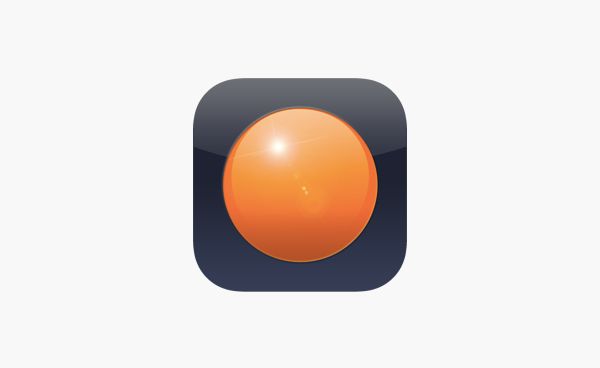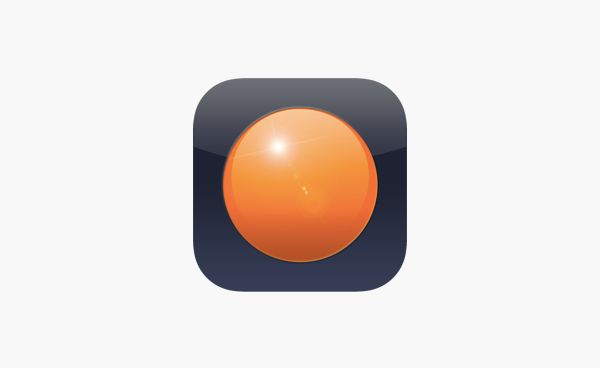 Features
The user interface is basic and easy to use.

It allows you to effortlessly record speech, sound, music, or any other type of audio.

This tool enables you to change audio to an appropriate digital display, such as audiobooks.

It may also be integrated with other tools.
8. Audio Cutter
Are you seeking a tool that will allow you to modify audio directly on your web page? Audio Cutter is such a tool that lets you cut and manipulate audio files in Windows browsers. It is free software that supports 300 file types and includes ringtones quality presets as well as fade in and out capabilities.
Features
It is used to extract any audio file from a clip.

There is no need for installation, and you may cut an audio file straight in your web browser with a few clicks.

The procedure is totally safe; you only have access to the data once it has been uploaded, and it is automatically removed from the server once you have finished.

It can generate a ringtone with a single click.
9. DVDVideoSoft
If you're searching for a free audio editor that's simple to be used for homemade sound recordings, give DVDVideoSoft Free Audio Editor a shot. This software allows you to effortlessly edit sound for Windows, divide audio files, and remove unnecessary audio sections with a few clicks.
Features
The user interface is basic and easy to use.

The wave of the sound recordings is shown, allowing any user to alter it visually.

It can convert sound to a variety of formats.

This can change the volume of sounds.

It makes use of tags or choices to make the task easier.
10. Ocenaudio
This is a great free audio mixing and editor that has both web and desktop versions. When compared to many other audio editing tools, Ocenaudio allows to view effects in real-time. A lot of tools require you to modify the file in a destructive manner, therefore changing the actual audio file. With this tool Ocenaudio, you may directly modify the playback settings. So when you adjust effects in Ocenaudio, such as reverb, you can differentiate between them immediately away.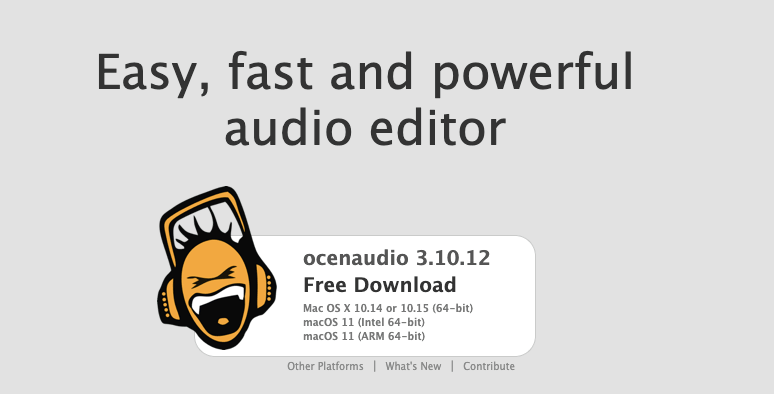 Features
It features a more user-friendly UI than Audacity.

There are no restrictions on the number or duration of audio files that can be edit.

It may be used to edit web audio files and is compatible with Windows, Mac, and Linux.

It makes use of auto trimming and voice recording settings.
FAQs On Best Free Audio Recording Software
Q: What is the best software for audio recording?
ANS: Audacity is the best software for audio recording.
Q: Is Audacity is still free?
ANS: Yes, Audacity is still free software.
Q: Does Audacity Spy on you?
ANS: No, According to Its policy, Audacity gathers "extremely minimal data" on users, with no "direct identifiers" such as names or contact information.
Q: Does windows 10 have an audio editor?
ANS: On a Windows 10 PC, There is no built-in audio editor, but you use a third-party audio editor on windows 10.
Also Read