The free batch folder maker programs can save time and effort. These programs make it simple for you to make several files, and folders at once. Most of these programs also allow you to make several subfolders simultaneously.
These tools can create a variety of folders using different methods. The first approach, which many of these programs employ, requires you to either manually type the syntax for creating folders or import a text file holding it. When using the second method, you only need to give the prefix, suffix, and quantity of folders you want to create all at once.
However, this approach only allows you to create subfolders. 
7 Best Folder Creator Software For Windows
When we begin a fresh task, we often need to create many folders to arrange the various contents related to that particular job. This is where folder creator software comes in useful.
1. FreeCommander XE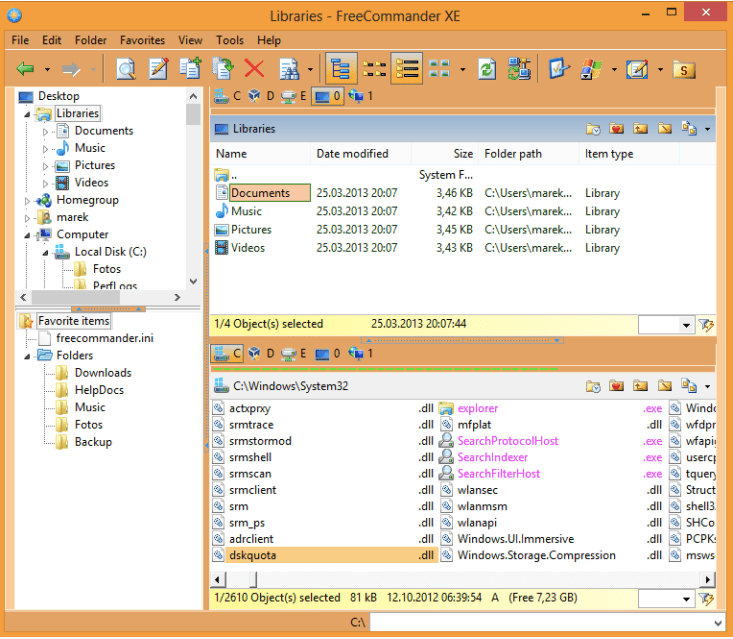 FreeCommander XE is a well-known free folder builder for Windows. This product's most prominent features include a built-in file viewer, quick search, fast filter, folder size calculator, drag and drop, new folder, etc. When making several folders, you'll use the new folder function. 
FEATURES
Sync: You can synchronize several folders using this function. Therefore, any adjustments you make to one folder will also be reflected in the other linked folders. 

Search Duplicate: this makes locating identical files and folders easy. 

You can capture a screenshot of any area of your screen. 
2. Text 2 Folders
Text 2 Folders is yet another outstanding free folder-creating application. It has a special quality that makes it exceptionally excellent. It doesn't need to be loaded onto your device before use. 
FEATURES
You can quickly make numerous folders and subfolders using this software. 

With every folder you create, this feature can add timestamps. You can sort the timeline with its assistance to speed up and save time on your quest. 

If you've given the same name to several folders, this function will automatically append a different numerical value to each folder's name. 
3. XYplorer
XYplorer is a free file organizer program for the Windows operating system that also functions as a folder maker. It resembles Windows File Explorer in many ways, and its additional sophisticated features make it an ideal replacement.
FEATURES
You can make a copy of your info for a quick recovery if necessary. 

Multiple folders can be synced to stay in the same condition. Any modifications made to one linked folder will also affect the others. 

Helps manage, search, and explore files and folders effortlessly.
4. XMD
Another free batch folder maker for Windows is XMD. With the aid of this software, making numerous folders and subfolders simultaneously is simple. It allows you to create subdirectories and give completely different folder names.
FEATURES
There is a Batch Mode that aids in the development of consecutive directories. 

Your most recent 20 files or folders are visible.

It is easy to use tool.
5. Multi Commander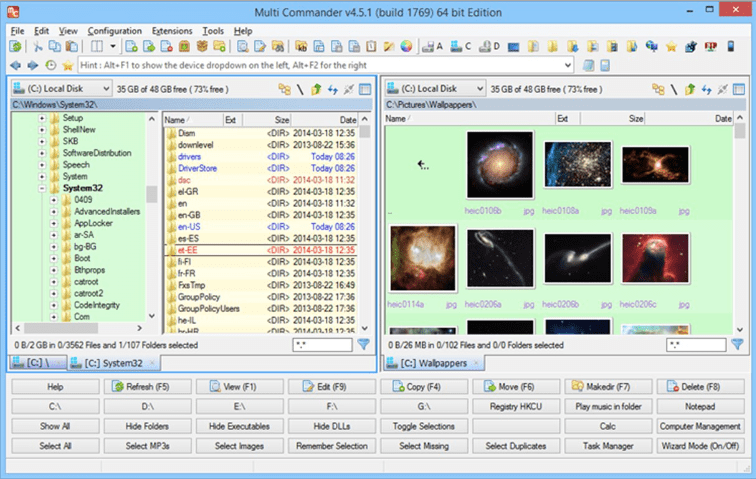 Multi Commander is one of the most feature-rich free folder-creating programs on our list. Using this, you can alter your device's files, folders, and data. It has functions like auto-sorting, auto-unpacking, an integrated notepad, etc. The cream of the crop is the make Folder feature, which enables you to make numerous folders and subfolders simultaneously.
FEATURES
As the name implies, you can use this tool to simultaneously rename numerous files and folders. 

It can be applied to alter a file's security completely. 

FTP Support: You can link to various systems over a network and transfer data between them. Your folders are now readily shareable.
6. FileVoyager
One of the most common software programs for creating or managing folders is FileVoyager. It features a dual-pane interface and offers actions like moving, renaming, linking, copying, recycling, and deleting. Transferring files and folders is made simpler by these capabilities.
FEATURES
You can preview any file format with the help of the quick preview function.

This function can pack and unpack various file formats, including XZ, gzip, ZIP, and Tar.

It is simple to transfer files.
7. 47 Folders
Being able to copy a complete folder structure from anywhere on the system makes it a distinctive entry in our list. There is no issue with a large subdirectory structure with 47 files. 47 Folders will recreate the same structure if you paste those copied folders to a new path. 
FEATURES
Ingenious Context Menu Integration.

When you're finished configuring the folder, you can save it as a template and use it to add it to other folders quickly. It can serve as a model for other files or folders. 

You can reuse previously made directory structures by copying them.
Conclusion
That concludes our piece on the top 7 free folder creator programs for Windows. We have listed the free folder creator you could use, such as Text 2 Folders, XYplorer, Multi Commander, XMD, FileVoyager, FreeCommander XE, and 47 Folders. All the applications we've listed are reliable, efficient, and appropriate. Do well to go over them and choose the folder creator that you prefer.
Also Read