If you are constantly stare at the computer, you might want to consider having free monitor calibrations. The color calibration software is often required by graphic designers, artists, writers, professional photographers, engineers, and even digital marketers. With the help of this blog, you can understand how some of the best free monitor calibration software can help calibrate the color, and the display of your computer screen making it more comfortable and workable.
6 Best Monitor Calibration Software For Windows PC
Let's find out which monitor calibration software for Windows can help you in what ways.
1. Natural Color Pro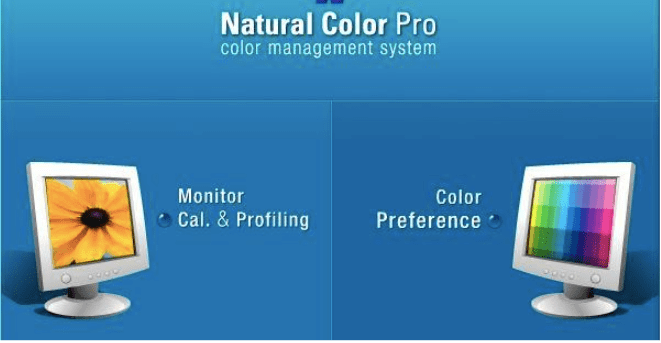 Natural Color Pro is the best free monitor calibration software and it works not only in the new LED monitors but also in the old CRT monitors. This tool was built for Samsung monitors only, but that does an awesome job in other monitors as well.
Natural color Pro works in two modes- basic and advanced mode. With the basic mode, you can just adjust the brightness and the contrast of the monitor, but with the advanced mode, you can even adjust the gamma alongside the brightness and contrast.
Features:
With the help of Natural Color Pro, you can create an ICC profile for the monitor that you are using.

Apart from altering the brightness contrast Gamma RGB you can also tune the display as per the lighting conditions of the area where you work with your system.

Uses can upload preferred settings and do not need to calibrate it each time they need to use Natural Color Pro.

It has a user-friendly interface that promotes harmony in the color schemes that use a color theory to put everything in place.
2. Lagom LCD monitor
The best part of using this best free monitor calibration software is that it can be used not only online but also offline. With its help, you can adjust the monitor's color and compare it with test images. It can give you some of the best calibrations, and also displays the ideal calibrated settings.
Features:
Adjust the sharpness of your system display with a Lagom LCD monitor.

You can also adjust the close or phase, Gamma settings brightness, and even the contrast of your monitor.

Test pages reveal more than just mere images about the defects of the monitor.

Users can try pictures from the webpage, and also load them in USB sticks, if they want to try it on their system.
3. CalMAN ColorMatch
This is another best free monitor calibration software for Windows that is compatible with cross-platform functions. It helps you change the color settings of your screen, and is extremely user-friendly and easy to understand even for newbies.
Features:

Almost hundred basic colors are placed together and can be used for setting up your screen color by pressing just one tab.

 With the help of this software, one can take a 5-minute test to determine if the monitor needs calibration.

It can make a hundred variations in pattern and can set the entire data using a single comprehensive in just minutes.
4. Free monitor manager 
It is another best free monitor calibration software that allows you to choose display adjustments from different monitors. It is typically not a calibration software rather a guide through any calibration process. This tool will be calibrating your system manually with its guidance.
 Features:

You can manually adjust the brightness, contrast, and also different basic colors like blue, green, and red.

Without it, you can also save a profile for separate conditions of color, apart from applying it to your present screen.

With this software, you can designate hotkeys for different functions.
5.
Gamma panel
Gamma panel is capable of calibrating your monitor and you are free to adjust the gamma, brightness, and contrast for each of the color channels in your own preferable ways. You can always see your color changes in real time with the help of LUT graphical representation with this monitor calibration software.
Features:

The Gamma panel allows you to create hotkeys and different profile settings can be reached through these hotkeys.

With that help you can reduce the brightness of your system for night browsing on your LCD monitors.

 manual adjustments of your screen are easy with this software.

Color channels can be modified either singly or together through the use of this monitor calibration software.
6. Monitor calibration wizard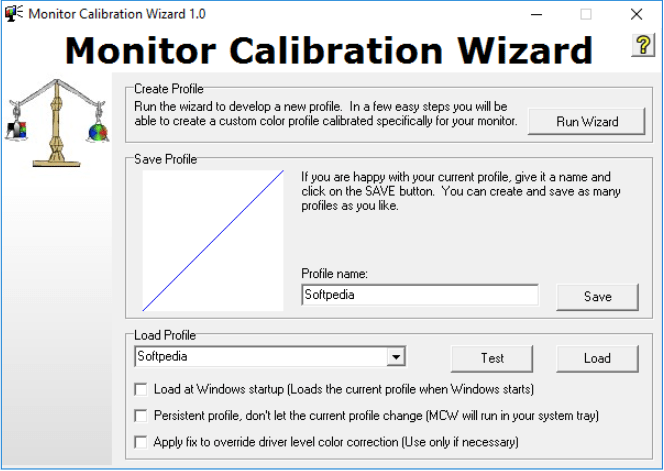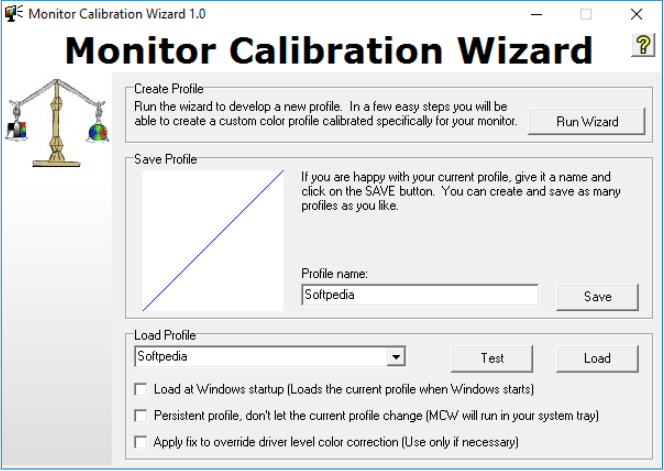 It is one of the best free monitor calibration software used for designing color profiles; the interface is clean, user-friendly, and comparatively hassle-free.  Different available features help you to adjust your screen requirements according to your needs.
 Features:
With it, you can adjust your brightness, contrast, and color corrections easily.

Saving previews is possible once you have created a profile.

With this calibration software, you can create different profiles of color for different light conditions. The best part is it guides you in a typical step by step process
Conclusion On Monitor Calibration Software
The use of these monitor calibration software for Windows depends on your needs. If you want to use any of these, you can give it a try but don't forget to read more about their features and a little bit about them from here
FAQs
Is there a program to calibrate my monitor?
Yes, many programs can be used to color calibrate your monitor and some examples are shared in the article.
Which monitor calibration tool is best?
Each tool has its own function and yet, the best color monitor calibration tools are listed below.
How do I calibrate my monitor?
Use the step-by-step guide to calibrate your monitor.
How can I calibrate my monitor without a colorimeter?
By using one of the color calibration software, you can calibrate your monitor without using the colorimeter.
Can you calibrate a monitor with your phone?
Yes, you can do the calibration for two devices together using iOS specific software but you cannot do the same with Android phones.
How do I make my monitor color accurate?
The monitor color can be made accurate by using color calibration software and once you use such software it just takes minutes to complete the calibration process.
Also Read