Do you want to digitize all of your documents and become paperless but don't know where to start? Many institutes, organizations, and even individuals have digitized their whole work process as the world moves toward digitization. You can also accomplish this by using the best free scanning software for Windows PC, which allows you to quickly create, scan, modify, and review documents and photos.
Scanning software includes several useful tools that allow you to make quick changes to your papers or photographs before storing them digitally. You may also convert your photos to PDF format so that you can make rapid changes and do the necessary editing to process your papers and photographs.
Best Free Scanning Software For Windows 10
In this article, we have assembled free best scanning software along with their features.
1. Adobe Acrobat DC
Adobe Acrobat DC is one of the oldest and most well-known scanning software for Windows 10 PC. It is a must-have PDF scanner because of its exciting features. The documents can be viewed, edited, printed, and shared with numerous people. This collaborative feature makes it easier for your team to work on a single document simultaneously.
If you're worried about the security of your documents, with adobe, your files are safe with its amazing security features such as password protection.
Features:
Lots of integrations, including OneDrive and Dropbox.

For increased security, passwords/permissions are allowed.

PDFs can be created, compressed, divided, merged, converted, edited, shared, and signed.

It has excellent collaboration features that allow you to work quickly on shared PDF documents.

Allow you to add a digital signature to your document.
2. Soda PDF
Soda PDF Anywhere is another top scanning software for Windows PC with a user-friendly interface. When it comes to PDFs, you can do practically everything with them, from making them to altering them to viewing them.
It's not only a desktop application, but it's also a web application, which means you may use it from any browser, anywhere, at any time. It's a feature-packed application that includes PDF converting, editing, reviewing, and security capabilities, as well as a respected e-signature solution, Bates numbering, cloud integration, and more.
Features:
Scan and recognize text within an image automatically.

Create PDFs from scratch, from a scan, from a URL, or any other document type.

Convert many files at the same time in batch mode.

The software is simple to use and has a simple user interface. It is easy to use, even for beginners.
3. ABBYY FineReader
Abbyy Finereader is one of the best software programs for creating scanning,  converting, and editing your PDF into different formats. Along with the standard capabilities, it is known for its OCR technology, which can accurately read text from even low-quality photos taken with your smartphone.
Features:
Documents can be converted into a variety of formats.

It has a photo editor that can improve the quality of Xeroxes of old printed documents.

It can easily detect mistakes in scanned papers.

PDF files can be annotated, and comments can be added.

A batch processing tool is included.
4. Readiris Pro 17
The single reason to use this software is its high-end OCR technology. You can convert, photos, PDFs, and texts from an image or scanned document into PowerPoint, Excel, Word, or an indexed PDF with this service.
Its Audio feature makes it simple to use; books can be converted into MP3 and Wav files, allowing you to consume information without reading it. For each document, you can also record voice comments.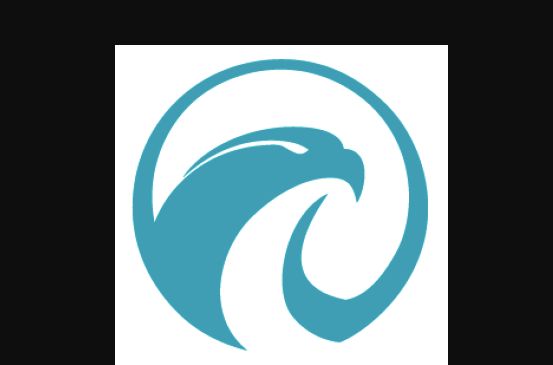 Features:
The program allows you to combine and divide PDF files according to your needs.

For easy reading of PDFs, text-to-speech features are offered.

Your PDFs can be password-protected.

Collaborative characteristics that are useful.

Over 130 languages are supported.
5. Icecream PDF Converter Pro
Icecream PDF Converter is one of the best applications for converting files to and from PDF format, thanks to its high level of simplicity. It can process multiple files at the same time and even convert PDF files of any size. It provides an amazing OCR service to assist you in saving time retyping entire documents or extracting text from images.
Features:
It has a built-in OCR system.

There's a built-in PDF reader and viewer.

Encrypted files are supported.

add multiple files to the PDF Converter's queue and convert them with a single click.

Password-protected PDF documents can be converted, and passwords can be set.
6. VueScan
VueScan is another best free scanning software for Windows 10 PC with a fantastic user interface that is incredibly straightforward to use, with all choices visible at the top and nothing concealed. If you have an older scanner that does not have a driver for your new computer's operating system. This software was created specifically for you, and Vuescan designed it to work with any scanner. Furthermore, it delivers high-quality scans, so there is no reason not to acquire this software.
Features:
Scans a large number of images and documents.

All famous document and image formats are supported.

Scanned photographs of excellent quality.

The raw file option allows you to save files, reopen them, and change them later.

Photoshop compatibility is available.
7. Microsoft Office Lens
When it comes to the best free scanners for Windows 10, Office Lens is unrivaled. Office Lens' OCR technology records information from pictures, papers, notes, whiteboards, business cards, and more with astonishing precision. Despite having a highly intuitive user interface, the tool provides a step-by-step guide to utilizing it.
Features:
Allows you to save photographs to OneDrive, OneNote, or your computer's hard drive.

Colors in texts and photographs are improved.

Images can be saved in various formats, including Doc, pdf, and ppt.

It comes with OCR capabilities.
8. PDF document scanner
If you have a lot of papers to scan and don't have a lot of time to accomplish it with a regular scanner, PDF Document Scanner is a must-have program. PDF Document Scanner is an app that seeks to help you scan and share documents quickly, all from the convenience of one app menu. It's simple to do, and it's also really convenient. It is a freebie that can be downloaded through the Microsoft Store or the Google Play Store.
Features:
It enables document modification and enhancement.

External sources and cloud storage can be used to save digitized files.

It is completely free to use.
9. Paper Scan
The free version of the software includes all of the basic scanning features as well as advertisements. Despite the fact that the free version has limitations, it has numerous capabilities like TWAIN and WIA scanning, OCR, color detection, and more. You can try the software for free for 30 days before deciding whether to upgrade to the professional version.
Support for PDF-OCR in over 60 languages, additional color editing capabilities, and batch processing with automatic blank page removal, and annotations, are all included in the professional edition of the software.
Features:
More than 30 languages are supported.

Has the ability to alter scans after they've been scanned.

Compatibility across multiple platforms.

User-friendly and cost-effective.

Even encrypted documents are scanned.
10. enVision
enVision is a file Management Software that is web and cloud-based which manages the entire information lifecycle from storage to creation and retrieval. It supports a wide range of file formats and keeps your data safe thanks to its encryption feature.
Features:
Scanned photographs of excellent quality.

Data capturing with OCR.

All file formats are supported.

The user interface is intuitive and simple.

Allows you to encrypt files.
11. Alaris Capture Pro
Alaris Capture Pro is regarded as one of the most effective scanning programs for Windows 10. It is feature-rich software that includes functions like data indexing, tidy scanning, scanning numerous documents, and data capture. No matter how difficult your originals are, you'll get clean, clear photos. Image quality is automatically optimized thanks to its Perfect Page technology.
Features:
Sharing is made simple with an interactive control panel.

Each day, up to 25000 pages can be scanned.

High-speed scanning of several documents is possible.

It has an OCR feature as well as a barcode reader.

Microsoft SharePoint and many ECM platforms are integrated.
12. SimpleIndex
SimpleIndex is a piece of software that can help you organize your files. It has a streamlined interface, barcode recognition, dynamic OCR, mark recognition, TWAIN & ISIS scanning, and office processing capabilities. It can view and process various image formats, including PCX, TGA, WMF, EMF, PSD, WBMP, TLA, and PCD.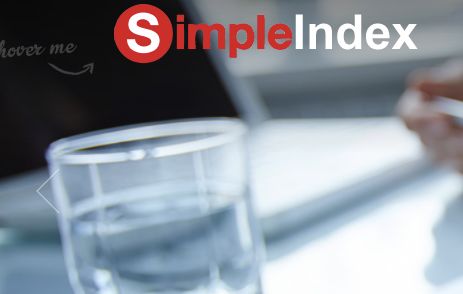 Features:
The software supports writing and reading password-protected PDFs.

User interface that is both personal and professional. Support for multiple languages is available.

It features easy sharing with networks.

It enables you to alter documents quickly.
FAQs On Best Scanning Software For Windows 10 PC
Q: What is the best software for scanning documents?
ANS: We recommend using Adobe Acrobat DC. This software offers a free version where documents can be viewed, edited, printed, and shared with numerous people.
Q: What is the best free scanning software?
ANS: There are so many fantastic free scanning software options that choosing one will be difficult, so pick one from the list above. We recommend Microsoft Office Lens, which has advanced tools for enhancing your documents and photographs, such as removing shadows, raising brightness, trimming edges, and so on.
Q: What software is used for scanning?
ANS: Following are the software used for scanning
Adobe Acrobat DC.

Readiris.

ABBYY FineReader.

VueScan.

PaperScan Software.
Q: Does Windows 10 have scanning software?
ANS: In Windows 10, you may use the Windows Scan app to scan documents and photos. Get started by downloading the app from the Windows Store and connecting a scanning device.
Also Read