If are you looking for the best Sound Boosters for Windows 11, 10 laptops, and PC then you are in the right place. Do you ever feel like you're missing out on an immersive listening experience while you're listening to a song, watching a movie, or playing video games? In this blog post, we have ranked and reviewed the 13 Best Free volume booster software.
Windows in-built audio mixer does not always provide the best sound which is awesome to listen to. So here comes volume booster for Windows PC, which is essentially a tool that allows you to tune, cut, or increase sound frequencies for the best audio experience.
These best free volume boosters for Windows PC uses various tools to boost sounds, such as Equalizers, Pre-Amplifiers, Volume Controllers, and Volume enhancer.
Here are my top 10 Volume Boosters for Windows PCs to try this year.
Boom 3D

Chrome Volume Booster

Equalizer APO

DFX Audio Enhancer

VLC Media Player

Viper4Windows

Ear Trumpet

Letasoft

Bongiovi

Voicemeeter
However, you can use one of the volume boosters for PC from the list below to improve the overall sound of your Windows 11/10 laptop and desktop while playing games or watching YouTube videos.
16 Best Volume Booster For Windows 11, 10 PC
Listed are the 16 best volume boosters for Windows 11,10 that will help you increase sound in your system.
1. Boom 3D 
Latest Version: NA
Pricing:

14.67

$
Boom 3D is one of the best sound booster tools for PC and laptop. It is an easy-to-use music player and equalizer to improve the sound quality of your gadgets.
This tool contains a modular graphic interface, a bass booster, and presets adjusted as needed. It is based on a proprietary technique called the 3D Surround Audio Engine Algorithm, which can calibrate acoustic sensations and allows you to watch or download music with all of the effects directly from Dropbox and Google Drive.
Features
Compatible with earphones and headphones, as well as surround sound.

It has Bass Booster and Special Effects.

Powerful equalizer with presets you may use or make your own.

To improve the quality of sound, it uses various effects along with an equalizer.
Price:
30 Days Free Trial

12$ Per Year
2. Chrome Volume Booster
This Chrome Volume Booster is one of the first extensions for increasing and amplifying the volume in all devices. This extension will help people get maximum volume, and it works on all devices and can even improve the sound level on all speakers and headphones. It works with one tab at a time and enhances sounds for all websites. 
Features
Simple to install and use
Simple slide bar to increase and decrease the volume
It has a colorful and attractive look with a turn-off button on the bottom for easy access. 
3. Equalizer APO 
Latest Version: NA
Pricing: Freeware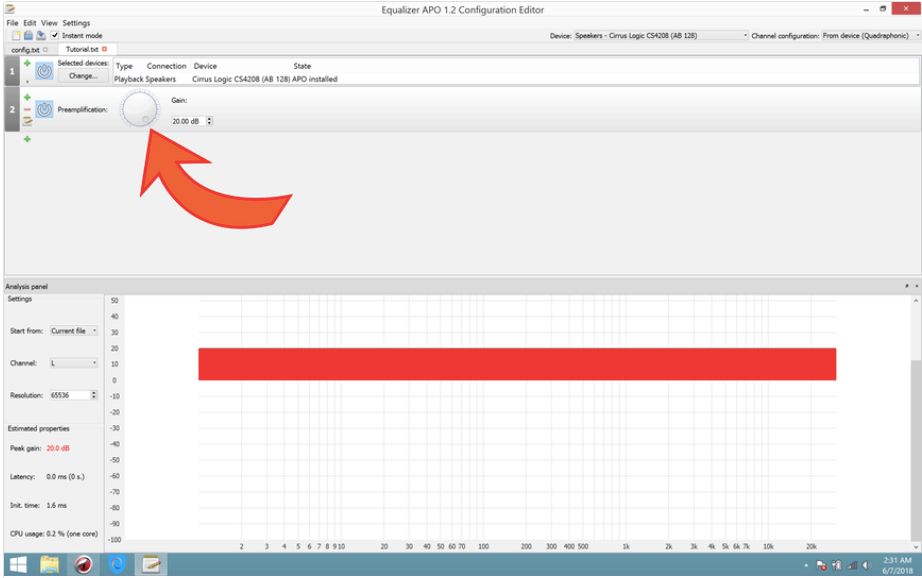 Equalizer APO is another best free sound boosters for Windows 11/10 laptops and PC. Multiple channels, minimal latency, a modular graphic user interface, VST plugin support, and interaction with Voicemeeter make Equalizer APO one of the greatest sound boosters.
It's a lightweight volume booster app for pc that uses a lot of your CPU's resources. The only disadvantage is the lack of a graphical user interface (GUI).
Features
Equalizer APO has an infinite number of filters for various applications.

This audio booster offers a modular graphical user interface and can work with various channels, including 5.1, 8.1, and more.

Plugins for VST are supported.

Voicemeeter and Peace Interface is compatible.
Price:
4. DFX Audio Enhancer 
Latest Version: NA
Pricing: Freeware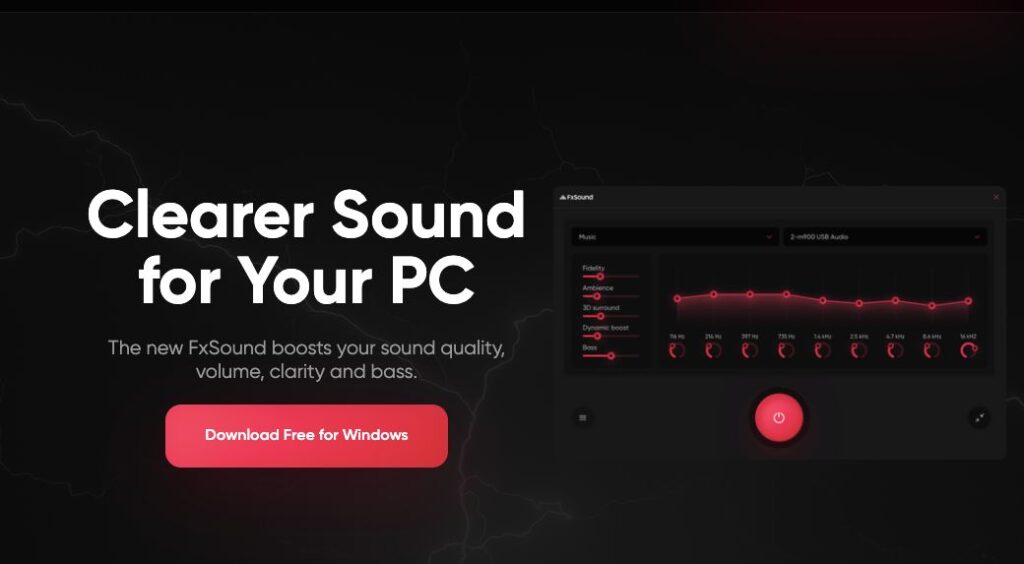 DFX Audio Enhancer is another completely free volume booster for Windows 11/10 laptop. It makes it possible for you to listen to your favorite music at more than 100% volume. Moreover, it will enable you to stop the default player and give a fantastic sound boost to the audio files.
Also, it offers many features like an equalizer, volume/sound booster, and any music or audio file that can use the preset setting. To understand it more clearly, let us get into its features. 
If you looking for software to boost mic volume you can check these software lists.
Features
You can access different music, videos, and view song lyrics. 

This laptop volume booster improves the sound quality of your audio files to another level. 

Moreover, it can improve the sound quality of any music video.

It can be from Netflix, YouTube or Facebook, and much more. 
Price:
5. VLC Media Player 
Latest Version: 3.0.16
Pricing: Freeware
VLC Media Player is a feature-rich, free-to-use media player that can play a wide range of audio, picture, and video formats. It allows you to equalize music with a 10-band equalization according to your preferences, and the preset feature allows you to experience the parameters of many music genres.
The main benefit of this media player is that it supports practically all audio formats, allowing you to listen and enhance audio from any format.
Features:
It has a lot of customizing options.

There are no adverts, spyware, or user tracking in this free software.

It is compatible with a wide range of audio files.

Smart decoding, which runs videos quicker based on the intricacy of the animation or resolution.
Price:
6. Viper4Windows 
Latest Version: 1.1
Pricing: Freeware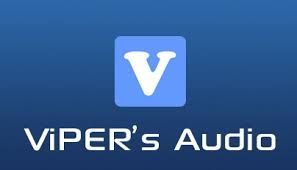 Viper4Windows is another best sound boosters for Windows 11/10 laptops. The program has audio post-processing algorithms and a number of features for making all forms of audio signals sound better, louder, and clearer, including music, movies, radio, video games, and internet voice chat.
Feature:
Music Mode, Movie Mode, and Freestyle are the three modes available.

Clarity and purification of sound.

This volume booster tool has an in-built Equalizer.

Integration with Spotify and Soundcloud.
Price:
7. Ear Trumpet
Latest Version: NA
Pricing: Freeware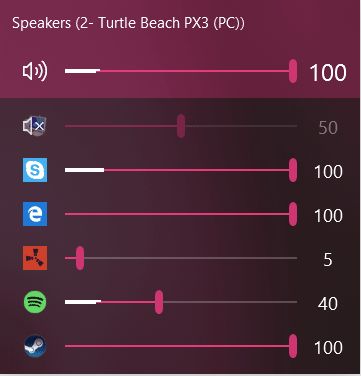 Ear Trumpet is another best sound booster for PCs which is more of an extension. These tools help boost sound on Windows 11, 10 PCs. These software's main features include automatic updates, dark mode, and multi-lingual support. This headphone volume booster has features it allow switching between default audio devices.
Features:
Controls the loudness of both old and new apps.

With two clicks, you may change the default audio device.

It has the same appearance and feels like Windows.

Apps can be moved between playback devices.
Price:
Free available in Microsoft store.
8. LetaSoft Sound Booster
Latest Version:

1.11.0.514

Pricing:

Free trial is available 
LetaSoft Sound Booster is one of the effective sound boosters that you can use if you want to maximize the sound level. Using this sound booster you can maximize the volume of web browsers and chat software.  This software also helps in boosting the volume of media players, games, and other applications that are playing sound. It includes an inbuilt distortion detection module which helps in minimizing distortion. It has a user-friendly interface along with simple sliders. 
Features
It allows you to increase volume by up to 500%

The works smoothly with online communication software, games, media players and web browsers

It has an inbuilt distortion detection module 

It can start automatically when the system turns on 
Price: 
Trial version available for 14 days 

$19.95 
9. Bongiovi DPS
Latest Version: 2.2.7.1
Pricing:

$4.99/month.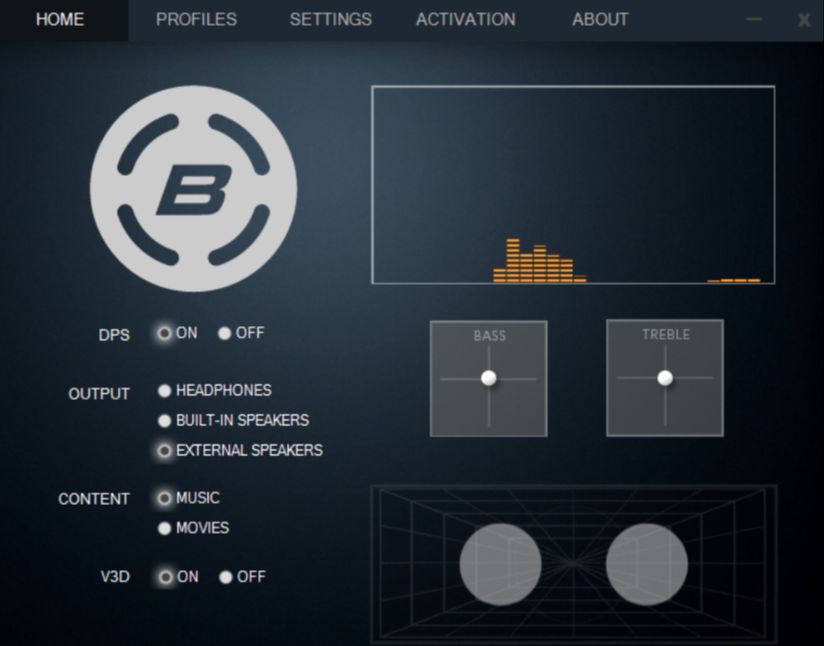 Bongiovi is a sound amplifier for PCs that improves the sound of your music, games, apps, and movies using Digital Power Station (DPS) technology. It works in real-time to fix and optimize sound and is available for both Windows and Mac.
You'll get more depth, clarity, bass definition, presence, and increased stereo field imaging with Digital Power Station DPS technology on your laptop or desktop PC.
Features:
Bongiovi DPS scans audio signals in real-time using unique digital power station technology.

Because the audio signals for music and movies are so dissimilar, the DPS processor has two separate settings.

It is easy-to-use bass and treble controls let you dial in the exact tone for you.

Bongiovi DPS also provides services to internet platforms, podcasts, and radio stations.
Price:
10. VoiceMeeter
Latest Version: 1.0.8.2
Pricing: Freeware
Voicemeeter is another best free sound booster for windows 11/10. It's an Audio Mixer Application with a Virtual Audio Device that may be used as a Virtual I/O to mix and manage audio sources from and to any audio devices or apps. It has an equalizer for every app. This volume booster for Windows has a feature that allows you to mix your voice with the music on Skype or Google voice. 
 Features:
VoiceMeeter is capable of combining audio sources from both audio devices and audio applications.

Microphone, music, film, Skype call, gaming sound, and internet radio can be blended and routed to several audio outputs.

 MME, Direct-X, KS, WaveRT, WASAPI, and ASIO are all supported audio interfaces.

Full Parametric Equalizers and an Integrated Recorder
Price:
11. FX Sound
Latest Version: Na
Pricing: Freeware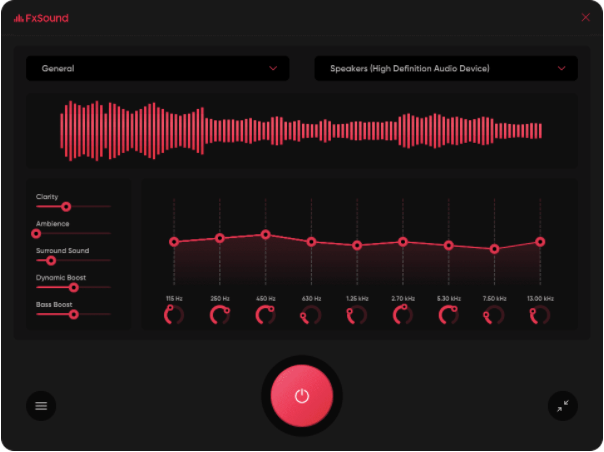 FX sound is a unique and free software available for all OS users to improve their audio quality in all kinds of media like music, games, videos, and many more. This software has a simple and effective interface that allows users to modify soundtracks with several unique tools available with this FX sound. 
Features
Effortless to install and completely free to use

It has tools like EQ, Visualizer, and various sound effects

Provide options to improve and modify the sounds as per the user's requirements
Price:
12. Fidelizer Audio enhancer 
Latest Version: 8.0
Pricing:

($39.95)
Fidelizer audio enhancer will increase the sound quality of audio apps by optimizing the Windows multimedia framework. It works with most software, including YouTube, VLC, Spotify, Qobuz, and Tidal streaming services.
It improves audio performance by prioritizing audio tasks, improving low latency stability, and increasing clock resolution accuracy.
Features:
It separates non-audio activities and lowers their priority.

The user can choose from seven audio profiles in the complete version.

Compatibility with Logitech Media Server software has been improved.

On greater user-level optimizations, system/audio stability has improved.
Price:
Free

Plus ($39.95),

Pro ($69.95).
13. Breakaway Audio Enhancer 
Latest Version: 1.40.03
Pricing: Free
Breakaway Audio Enhancer is another sound amplifier app that lets you control and enhances your audio output by including sound effects compatible with Windows Media Player and other programs.
Multi-band audio processing will bring out the punch and balance in all of your audio, while detailed and accurate metering will show you how it works.
Features:
Sound effects are provided to help you regulate and enhance your audio output.

There are a variety of manual and preset tools available.

Enhances the listening experience by digitally remastering audio in real-time with the same technology used by experts in the music and television industries.
Price:
14. DeskFX Audio Enhancer 
Latest Version: 4.00
Pricing: 24.99$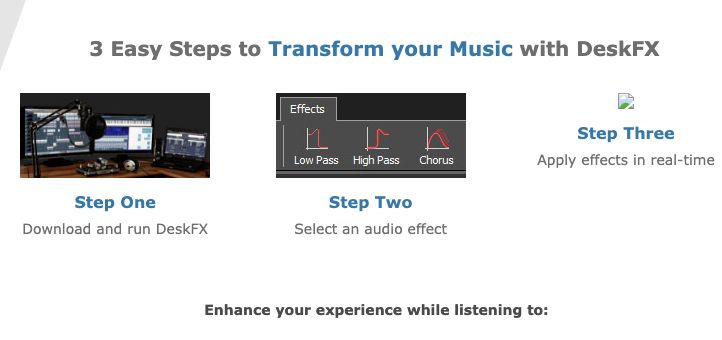 DeskFX Audio Enhancer is another volume booster app for PC. It's compatible with both Windows and Mac. Adding effects in real-time is the unique feature it offers. Now let's know about its details in the list below. 
Features
It gives you the option to use filters to prevent the noise at a few portions of the audio. 

You can choose as many effects as you want in your song track. 

If you want your music to sound like a professional track, then this software is for you. 

It allows you to change the audio on the speakers in no time. 
15. TechSpot Sound Booster 
Latest Version:

1.12.0.538

Pricing:

$19.99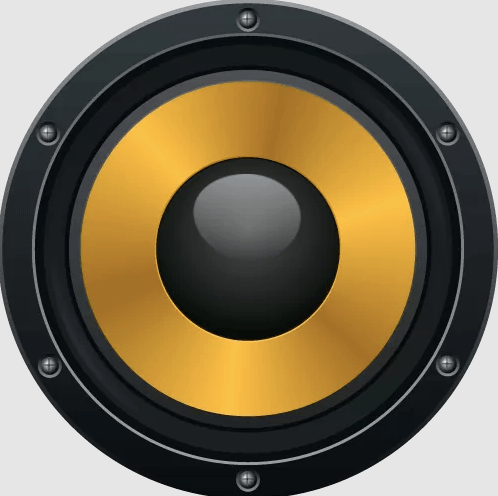 TechSpot Sound Booster is one of the foremost names in the best sound boosters. It provides great sound quality and helps in increasing the sound level to the utmost. It works without any add-ons and plugins. 
TechSpot Sound booster amplifies the sound in real-time and you do need not to configure it.
It helps in raising the volume level and boosting sound. This is one of the best sound boosters we have for Windows PC which works with almost all media players, web browsers, games, and other applications.
It can maximize the volume to 500% without having any sound distortion. It is easy to use and you can simply control it with the pop-up slider. 
Features 
It works with media players, games, web browsers, and other programs which play sound

It helps in reducing sound distortion 

It uses two methods to boost sound volume; code injection and APO effects 

Automatically starts when Windows startup 
Price: 
Free to try 

$19.99 for purchasing a license 
16. AudioRetoucher
Latest Version:5.4.5.0
Pricing:

$59.95
This AudioRetoucher is a music transposition tool, and it is also helpful for modifying and adjusting the sound level of various things on devices. Most people use this as an MP3 key shifter and a sound amplifier in computers. This software will benefit people who need to alter and edit soundtracks. 
Features
Simple and effective user interface

Many numbers of sound related tools for editing 

Easy to install and user
Price: 
Conclusion 
If you are thinking of purchasing a new laptop or speaker due to the poor sound quality or low volume then drop the idea. A sound booster is software that will help you to maximize the sound to a higher level and improve its quality. The market is full of sound boosters but to the one is quite a complicated task.
That is why we have curated the list of the most genuine and effective sound boosters which will provide you with great features and help you achieve the desired volume. All the above boosters are tested and reliable. 
Top 10 Volume Booster For Windows 11, 10 PC
Tools Name 
Compatibility 
Price 
Latest Version
Owned By

Boom 3D 

Windows 11,  10, 8, 7, Vista  and XP

$14.67 

1.2.6 

Boom 3D

Equalizer

APO

Windows 11,  10, 8, 8.1 and  7

Freeware 

1.2.1 

Jthedering 

DFX Audio

Enhancer

Windows 11,  10, 8 and 7

Freeware 

12.023 

FxSound

VLC 

Windows 11,  10, 8 and 7

Free 

3.4.2 

VideoLAN

Viper

4 Windows 

Windows 10,  8, 7, XP and  

Vista 

Free 

1.1 

Viper4 

Ear Trumpet 

Windows 11  and 10

Free 

2.1.9

–

LetaSoft 

Windows 10,  8, 7, XP and

Vista 

Basic – 

$19.95 

Standard – 

$34.95 

Professional  

– $49.95 

1.11.0.514 

Avast 

Bongiovi 

Windows 10,  8, 7, XP and  V

ista 

$4.99/month 

2.2.7.1 

Bongiovi

VoiceMeeter

Windows 11,  10, 8 and 7

Freeware 

1.0.8.2 

VB-Audio 

FX Sound 

Windows 11,  10, 8 and 7 

Free 

1.1.15.0 

FX Sound 
FAQs
Q: Do sound boosters work?
ANS: Yes, sound boosters are software that assists a system in reaching its full capacity. To put it another way, your speakers are set to a lesser volume than they are capable of.
Q: How can I boost the sound on my computer?
ANS: Choose one of the sound boosters listed below to improve the sound on your PC. These apps are specifically intended to magnify and enhance existing sound.
Q: Which is the best sound booster for a PC?
ANS: Boom 3D is one of the best applications since it works with all other apps on your system as well as online browsers. This software may enhance the sound of any media you play on your computer. Earphones/Headphones are given special consideration.
Q: Is there a volume booster for Windows 10?
ANS: All of the sound boosters in this list are compatible with Windows 10. The following is a list of some of the greatest applications for improving the sound quality of any media you play.
Q: Are sound boosters safe?
ANS: Sound Booster Applications are safe to use since they are lightweight applications that do not demand a lot of resources and can enhance the sound to the extent that your hardware allows. 
Also, Read