Spreadsheet programs are helpful for business owners who can use them to keep track of work, calculate figures, distribute work and many others. 
In this article, we are going to list the most prominent free spreadsheet programs. So, let's have a look at the best spreadsheet software for your PC.
10 Best Spreadsheet Software for Windows 11/10 PC
1. Microsoft Excel 
Microsoft Excel comes at the top of the list of best free spreadsheet software as it is one of the oldest and also the default spreadsheet software on Windows PC. The software came into existence in 1987 and was included in the set of Microsoft Office Suite.
Currently, it holds the maximum number of cells of about 17,179,869,184 cells. It is loaded with various features and functions which are helpful in the task to feed data.
It offers a user-friendly interface and even elementary school students are taught Microsoft Excel. You can customize the access toolbar as per your necessities. You can get a subscription to Office 365 Suite which costs you $69.99 per year and Microsoft Excel comes as a part of it. 
2. Google Sheets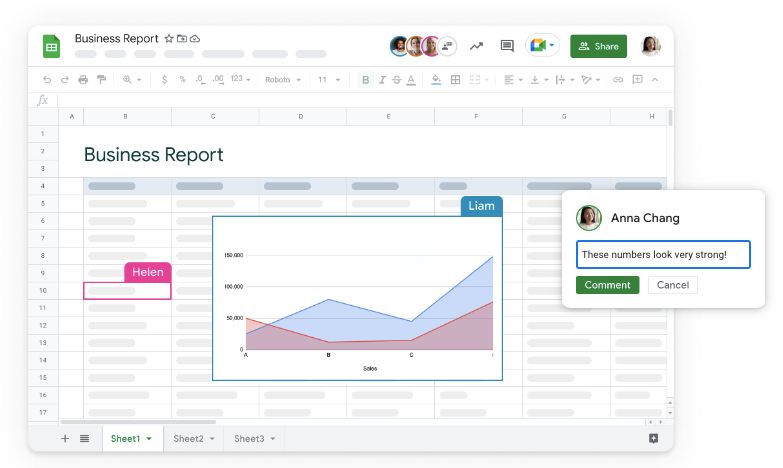 Google Sheets is another online open source spreadsheet software which you can use on Windows, iOS and Android devices. To use this program you need to have a Gmail Account. It can automatically sync with the G suite apps like Google Data Studio and Google Analytics.
It allows you to work in real time with your colleagues. Google Sheets is free to use only up to 15GB of storage is filled. 
3. Apple Numbers
Apple Numbers is one of the best free spreadsheet software specially designed for Mac devices. So, if you are a Mac or iPhone user then you can use Apple numbers as it comes pre-installed in your device. One thing which makes it interesting is its modern and clean UI.
It offers more features in comparison to Microsoft Excel. It is loaded with various templates which help you to do common tasks quickly. The drawback of this software is that it doesn't manage large data sets. 
4. Quip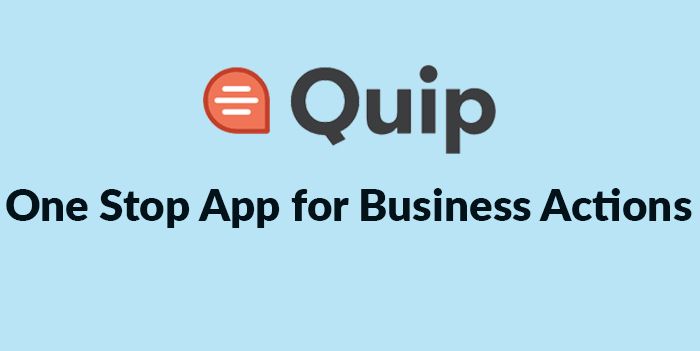 Quip is another spreadsheet software for Windows which act as a great spreadsheet and also allows users to chat with other users while using the program.
It provides 400+ functions to help users. Moreover, it also offers various shortcuts to make the work easier.
This spreadsheet software was founded in 2012 and acquired by Salesforce in 2016. Although it is free to access its features like unlimited documents, spreadsheets, slides and collaboration with built-in chat. 
5. Zoho Sheet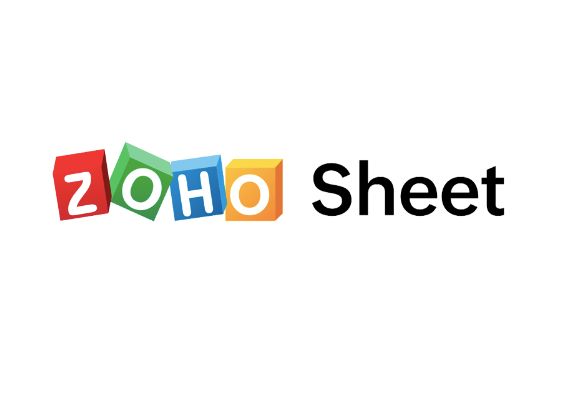 Zoho Sheet is a free spreadsheet app which is an ideal choice for you if you are looking for a cloud-based spreadsheet program. It is the appropriate software for you if you want to save your computer's space.
This software supports multiple languages of about 23 languages. It is loaded with more than 350 functions which is enough to make the task easier.
Some of its additional features are conditional formatting, pivot tables and data validation. It offers a free plan which can be used by 25 members with 5GB of storage space. You can also get the paid plan which costs the user $4/month with 100GB of storage space. 
6. LibreOffice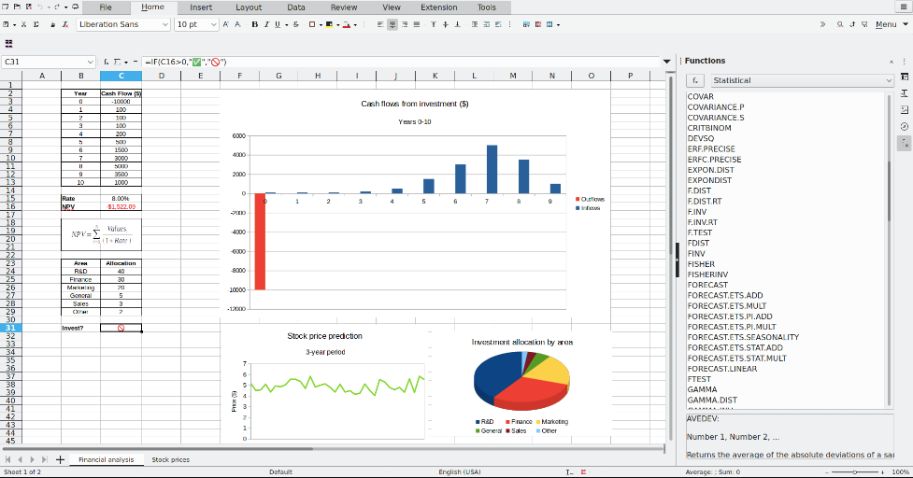 LibreOffice is the best free spreadsheet software which efficiently works on Windows 10 and older versions. If you are more involved in dealing with large data sets then LibreOffice is the perfect solution for you.
You do need not to install this software on your PC and can access this software through the web.
Though it lacks collaborative abilities, its management of large data sets makes it the best choice if you handle a large amount of data. It is loaded with a wide range of features of almost 300. 
7. SmartSheet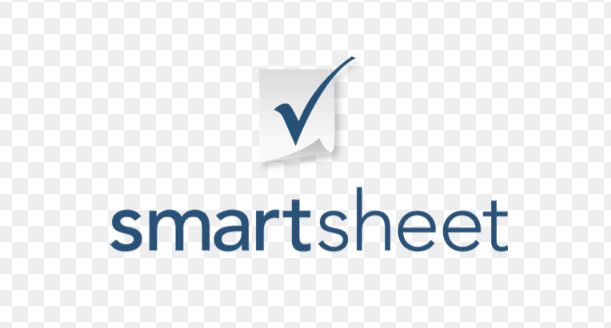 SmartSheet is one of the best Spreadsheet software which is good for especially performing project management and team collaboration.
It allows you to customize the comprising project and its templates. It has a feature of Kanban view which lets you monitor the status of the project. 
Using this software you can make changes and update the work and at the same time, other teammates keep checking it. It is integrated with various apps like Dropbox, OneDrive and Google Suite. 
8. Airtable 
Airtable is another reliable software which is exactly like Google Sheets. It is loaded with various templates, tutorials and amazing features.
The software includes several project management and collaboration features. Using this software you can create pivot tables and graphs, make use of formulas and summarize values. 
Basically, it is a free spreadsheet software but its business package pricing plan starts at $10 per user/ month. 
9. EtherCalc
EtherCalc is a decent spreadsheet software for Windows which allows you to access the software without installing it on your PC. You can use it through the web browser. It is a traditional spreadsheet as it follows the older functions.
You can easily create several sheets as per your requirements and each spreadsheet has a different URL which lets you easily edit and share them.
The software was designed in the year 2006 and till now it is not updated. So, if you want spreadsheet software with modern features and design then this software is not meant for you. 
10. Apache OpenOffice Calc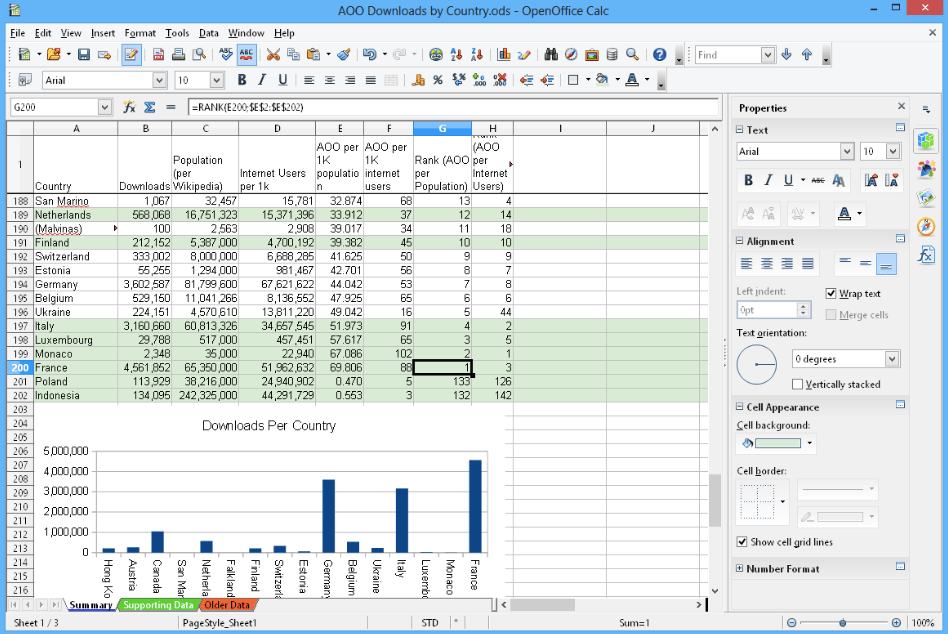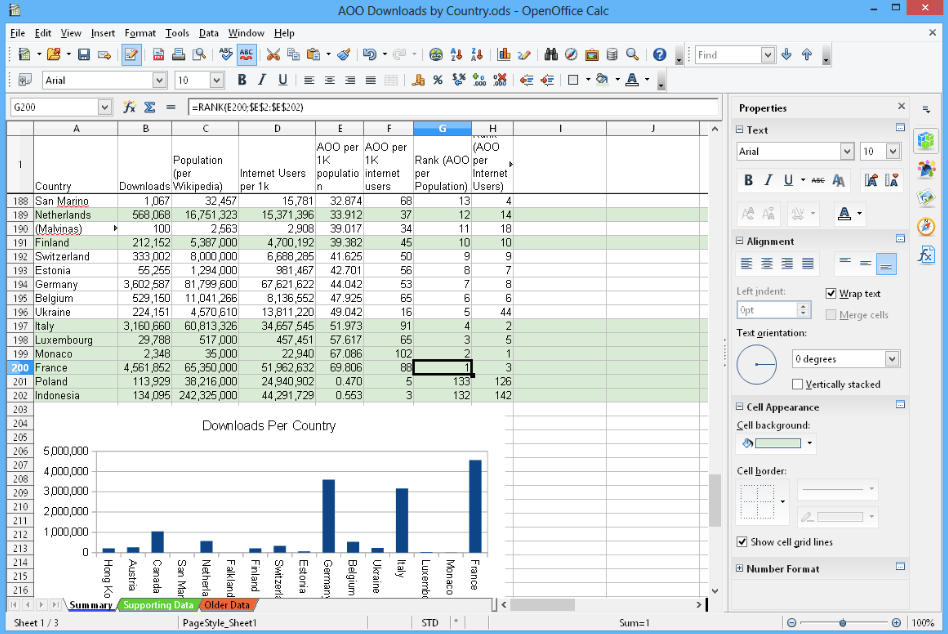 Lastly, we have mentioned Apache OpenOffice Calc as the best free spreadsheet software. The software was launched with the intention of an open-source alternative to Microsoft Excel.
It was originally launched in the year 2001 as OpenOffice Calc and then in the year 2011, it was given to Apache company. Till now the company has made several efforts to modernize the software which you can clearly see through its features. 
Some of its amazing features are scenario manager and natural language formulas. The software is compatible with multiple platforms like Windows, Mac and Linux. 
Conclusion On Speadsheet Software for PC
In the above article, we have listed the most effective and topmost spreadsheet software for Windows. Some of them are available for free and some needs to be purchased.
All the above tools are loaded with amazing tools which can satisfy your needs of work. I hope the above article would help you to select the most ideal free spreadsheet software for your Windows PC.
Also Read