As kids, we would have so much fun changing our voices and by imitating others' voices. Even when we grew up, voice changing remained a part of our lives when we wanted to make prank calls to have fun with our friends and family.
Besides this, voice alteration might also be needed sometimes professionally when actors need to provide voice overs for movies and ad films. Also, gamers can employ voice changing apps to customize their voice as per the game's character. Even language teachers use voice changing apps nowadays to make their classes interesting for the students.
You could mimic the voices of cartoon characters, transform your voice into a robotic or alien's voice, or alter the pitch, frequency, and tone of your voice. Well, as there are plenty of apps available in the category of voice changer for PC, here you can discover the best voice changing apps for Windows PC.
10 Best Free Voice Changer for Windows 11, 10, 8 & 7 PC
The detailed features of the ten most preferred voice changer apps are listed below.
1. Morph Vox
MorphVox is an excellent voice changer for PC. With the top-notch technology and features, voice changing is a breeze with this app. You can use this tool to change your voice online and also for online games. This tool is enabled with background noise cancellation ability and also offers voice learning features.
What's more interesting is that it allows you to add background sound effects while you speak. Additionally, you can change voices and mix various sounds. Using the hotkeys you can generate fart sounds and drum rolls for having fun.
It integrates with online chat platforms and also facilitates altering audio recordings in WAV format. Using the Studio Mode, you can manipulate the pitch of the voice.
Fact Check – With voice changer apps you can change the tone, pitch, and frequency of your voice and also add crazy effects.
2. Voxal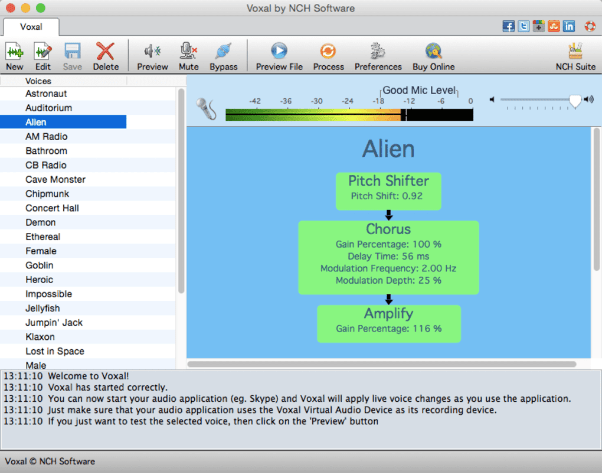 Voxal is another useful voice changer application for Windows and Mac devices. It offers a plethora of voice types and sound effects. With Voxal, users can even change a male voice to a female's and vice versa.
Voxal consumes less system resources and can be used with a microphone. This app offers plenty of personalized voice effects to try and have fun with. Furthermore, you can upload and store multiple voice effects. You can apply the sound effects in real-time and also to the audio recordings.
3. Voicemod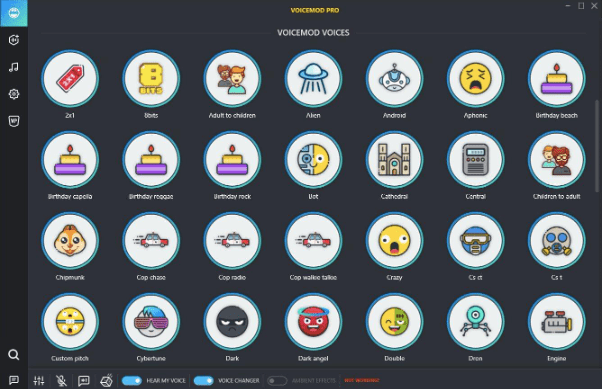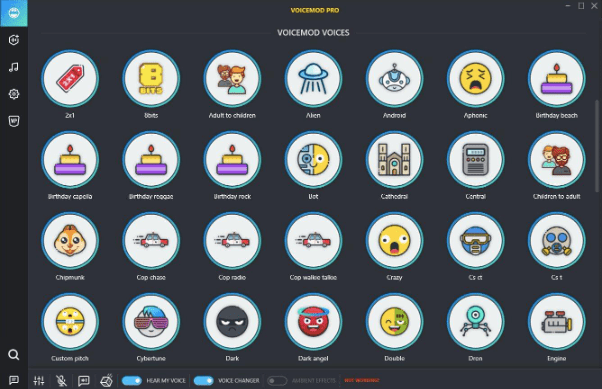 Voicemod is another popular voice changer for PC. You can use this tool to alter your voice in real-time for online games like PUBG, Minecraft, and Fortnite and also for online chat platforms.
It can synchronize effectively with third-party streaming apps and devices such as Discord, Skype, and Twitch. This app is available for free and also offers a paid version.
Pro Tip – When you are going to give a voiceover or change the voice for professional reasons, then it is always good to record your voice first and then make edits to the recording. Always use a professional microphone to do a high-quality recording of your voice.
4. Nexmo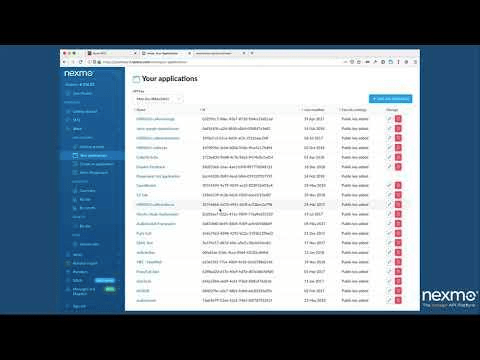 Nexmo is now renamed as Vonage is a wonderful voice changing solution that can sync effectively with external dealers. With this app, you can personalize your calling experiences and also organize audio conferences. You can call over VoIP and also over a telephone network.
5. Clownfish Voice Changer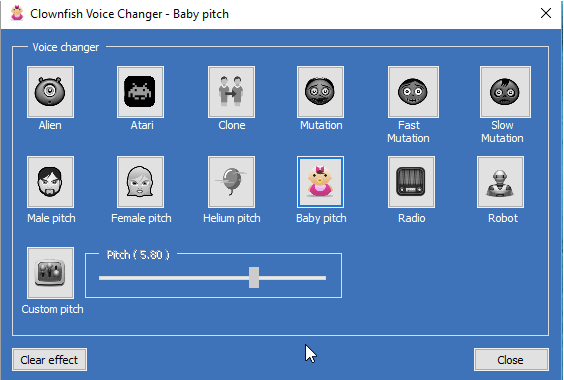 Using Clownfish Voice Changer, you can morph your voice in Hangouts, Ventrilo, Skype, Discord, etc. Further, you can also use it as an add-on, therefore, you must provide access to the system microphone or other audio devices.
This app syncs with the console of the platform and also with different chat apps. You can produce robot sounds, change genders, and a lot more with this app.
6. AV Voice Changer
When it comes to grabbing one of the best voice changer apps for Windows PC, you can never forget AV Voice Changer. With this tool, you can edit your sound live as well as edit the recordings in the waveform. You can also use other features like Voice Characters, Voice Enhancing, etc.
7. All-in-One Voice Changer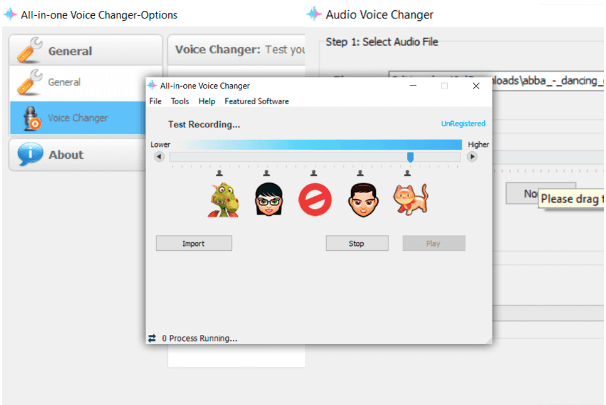 This all-in-one voice changing tool enables you to change your voice during voice calls and also video calls. It is quite easy to configure and can be tested before actual use.
You could also modify the pitch and tone of the voice with the help of the slider. It also syncs smoothly with Skype or Instant Messenger.
8. IVoice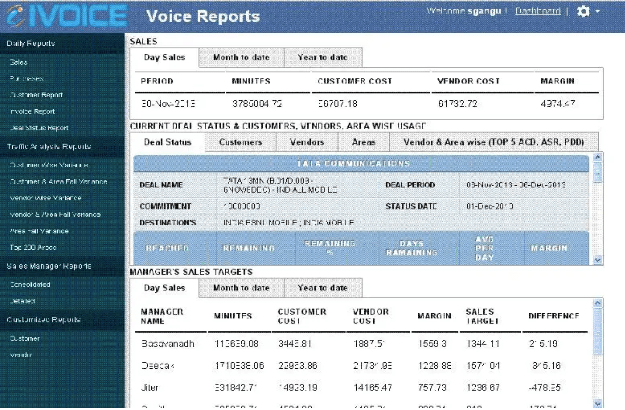 IVoice works seamlessly with other tools like Audio streaming apps, VoIP tools, and in-game chatting rooms. You can change your voice to that of a robot, child, or monster's sound using this app. It also allows users to save the recordings and share the modified versions with friends or set them as ringtones.
9. Voice Master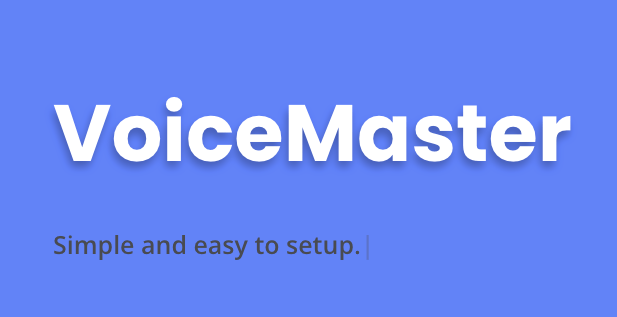 This voice changer for PC is primarily meant for Skype to help alter the voice during calls. The app interface has three modes which are pitch modification, preview option, and configuration.
You can also test your voice before using the app effect on Skype. This freeware is lightweight and can be used simultaneously with other apps.
10. Virtual Personality
This is a voice changing software for calls as well as online utility. It offers high-quality voice modulation and also helps to transform the pitch and frequency of the voice. 
It comes with 24 voice effects and is completely compatible with phones, PC, and other online apps. 
Concluding Lines
Back in the day, Talking Tom was the most popular and advanced voice changing mobile application. But now plenty of voice changing apps is available for Windows PC too. So, you can now change your voice anytime with the above-mentioned voice changer for PC. 
Note – The easiest way to change the voice is by raising the pitch and tone of your voice.
Frequently Asked Questions
What is the best voice changer for Windows 10?
A plethora of voice changer for Windows is available in the market. You could read the above article to be aware of the features of the ten most popular and excellent voice changing apps.
Does Voicemod work on Windows 10?
Yes, Voicemod is available on Windows 10. It offers both free and paid versions for the users. 
Is Voicemod free?
Yes, Voicemod is available in both free and paid versions.
What is the best free voice changer app for PC?
Morph VOX, Voicemod, and Voxal are some of the most widely used voice changer apps that you can use on your Windows PC. To know more about them, do go through the article above.
How can I change my voice during a call on PC?
You can use a voice changer app to change your voice during a call.
Also Read