According to The National Law Review of 2020, companies lost about $20 billion in 2021 due to ransomware attacks. IBM reported in 2020 that the healthcare sector has experienced the most expensive data breach incidents amounting to approximately $7.13 million.
So, a VPN addresses plenty of issues for users who are actively surfing the web. Virtual Private Networks are designed to prevent data leaks by encrypting the data, prevent identity theft issues by masking one's true identity, and facilitating location spoofing.
VPNs also offer top-notch security for Android devices. It is estimated that the worth of the global VPN market will reach up to $92.6 billion by 2027 as per Grand View Research. Also, the global mobile VPN market is expected to expand at a CAGR of 19.7% from 2018 to 2023 as per a report from Prescient & Strategic Intelligence.
Therefore, let's go through the ten excellent VPNs for Android devices that can protect your smartphone data and provide a safe browsing experience on your mobile phone.
We have made a list of top VPN for Android so that you can choose the best according to your budget, features required and services-
Surfshark VPN

Nord VPN

Express VPN

IP Vanish

Vypr VPN

CyberGhost VPN

Tunnel bear VPN

PrivateVPN
ProtonVPN
Private Internet Access
10 Best VPN Apps For Android In 2022
1. Surfshark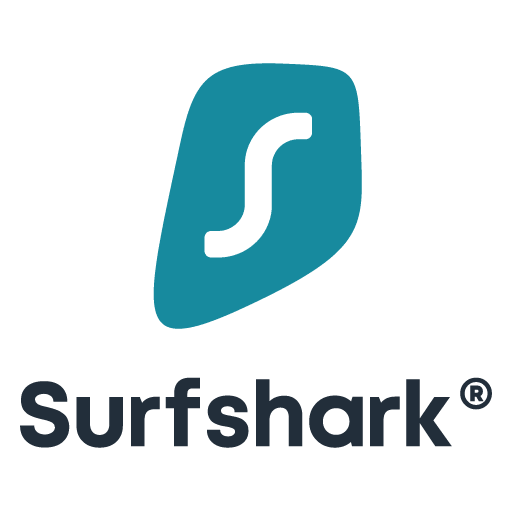 Surfshark is another excellent choice for VPN service on Android devices. It comes with a 30-day money-back guarantee and a seven-day free trial period. It is safe to use and masks your location. This vpn supports multiple platforms including Android, iOS, Windows, Mac, and Linux.
Why install Surfshark on Android?
Comes with 200 plus servers located in 65 countries.

Provides end-to-end data encryption with AES-256 and offers protocols like OpenVPN and IKEv2.

Doesn't retain activity logs.

Prevents IP and DNS leaks.
2. NordVPN: Private & Secure VPN
NordVPN offers top-notch security with its double VPN feature. Compatible with Android version 4 and above, this app can be used with 6 devices. It offers an award-winning customer support service and unlimited data. 
Why install NordVPN on Android?
Offers more than 5500 servers and OpenVPN and NordLynx protocols.

With split tunneling, you can exempt certain apps from VPN encryption.

Protects the smartphone against malicious threats.

Comes with a strict no-log policy.
3. ExpressVPN: Fast & Private VPN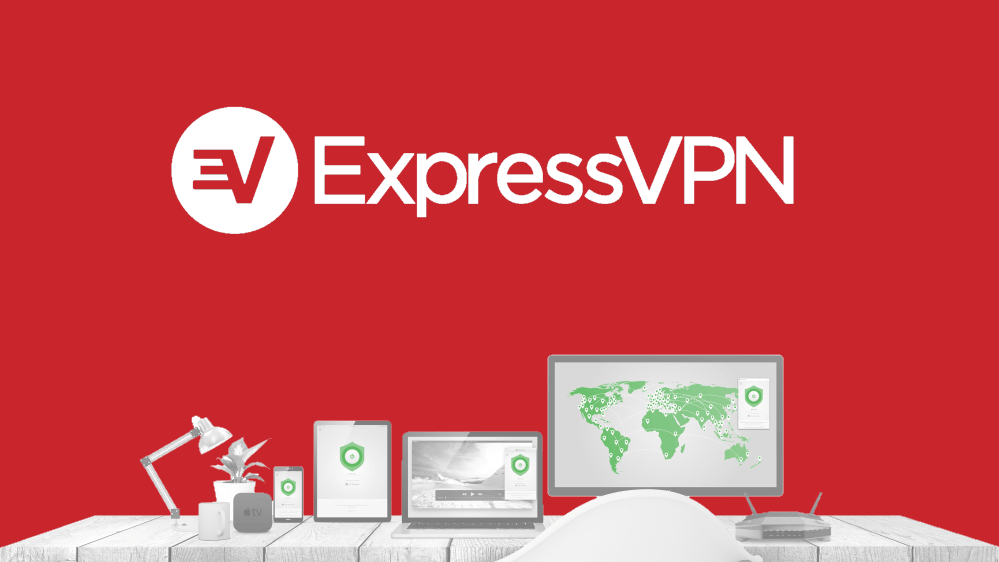 ExpressVPN is undoubtedly one of the best VPNs for Android, not only because it is in the market for a long time but also due to its power-packed performance and magnificent features.
It is compatible with Windows, Mac, Android, iOS, Linux, and popular web browsers. For Android, it is compatible with Android Version 5.0.
Why install ExpressVPN on Android?
Offers 256-bit military-grade encryption, a no-logs policy, and an automatic kill switch.

Supports more than 3000 servers in 90 countries.

Lightway protocol facilitates quicker server connection.

Comes with IP and DNS leak protection.
4. IPVanish VPN: The Fastest VPN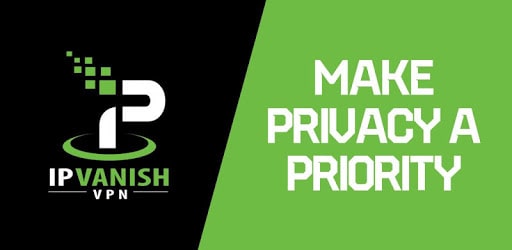 Android browsing is no longer exposed to the perils of the cyberworld, thanks to IPVanish. IPVanish Android app is highly fast, secure, and customizable. The app interface is also intuitive.
Enabled with cross-platform support, this app works on Android version 5.1 and above. It also comes with a 30-day money-back guarantee.
Why install IPVanish on Android?
With this app, you can access Netflix and other OTT platforms server nations easily.
It offers more than 2000 servers in 70 countries.

Supports IP leak protection, an automatic kill switch, and military-grade encryption.

Offers Wireguard, IKEv2, OpenVPN, IPSec, and L2TP protocols.
5. VyprVPN: Private & secure VPN
Servers play a key role in making a VPN app your savior. Did you know that VyprVPN comes with its own server network? Based in Switzerland, this VPN app for Android is intuitive and can be customized according to user needs.
You can get your money back in 30 days.
Why install VyprVPN on Android?
It has 700 servers in 70 countries.

With the Chameleon protocol, you can mask your VPN.

No user logs are retained.

Offers WiFi protection and blocks malicious websites.
6.

CyberGhost VPN:  Secure WiFi
Regarded as one of the best VPNs for Android, CyberGhost lets you access multiple OTT platforms and streaming services without many hassles. In 45-days you can claim your money if you aren't happy with their services.
Cross-platform support, no-logs policy, automatic kill switch, and split tunneling are some of its awesome features.
Why install CyberGhost on Android?
This app offers 7,670 plus servers located in 90 countries.

256-bit military-grade encryption.

NoSpy servers provide additional protection.

OpenVPN and Wireguard are two security protocols.
7.

TunnelBear VPN: Virtual Private Network & Security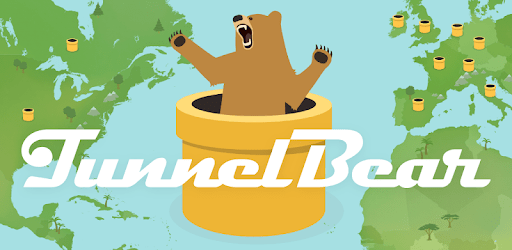 With interactive and cute features, TunnelBear makes another good choice for VPN service on Android. It is compatible with multiple platforms and runs on Android version 5 and above.
Why install TunnelBear on Android?
You get access to the content of 40 nations with 2,600 servers.

256-bit military-grade protection is at your disposal with TunnelBear.

Users can connect up to 5 devices.

Offers Vigilant Mode and GhostBear feature.
8. Private VPN
PrivateVPN comes with 256-bit military-grade encryption to secure Android users. It also offers an excellent torrenting service. This VPN service offers cross-platform support and is compatible with Android version 4.0 and above.
Why install PrivateVPN on Android?
The StealthVPN feature helps to hide your VPN use.

It has 200 servers located across 60 countries.

Offers kill switch and protection against DNS/IP leak.

Offers several security protocols like OpenVPN, L2TP, IPsec, PPTP, and IKEv2.
9. ProtonVPN: Private, Secure VPN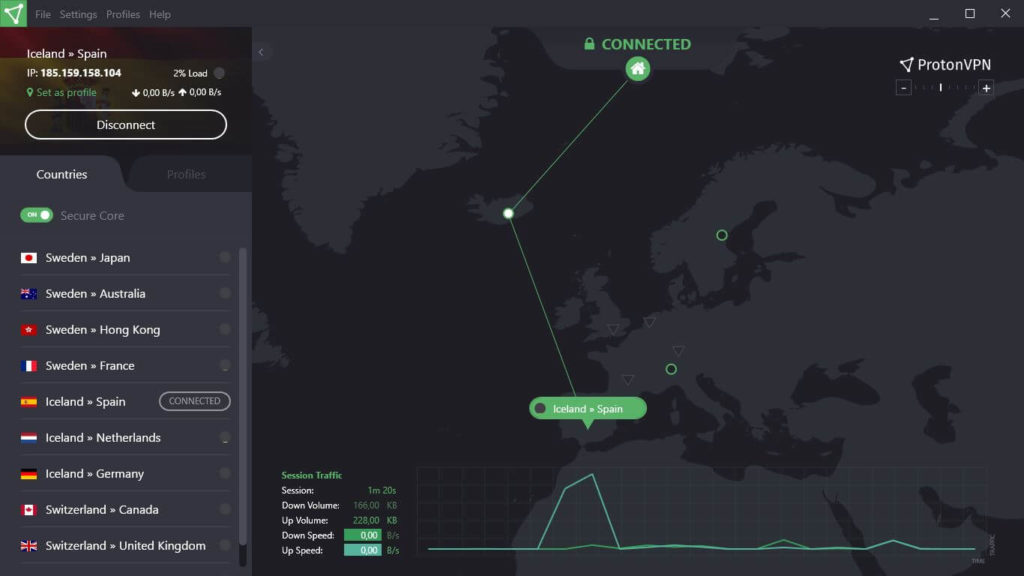 Wondering which could be the next best VPN service? ProtonVPN is our next pick which is based in Switzerland. It lets you access OTT content, offers a 30-day money return policy, and has multi-platform compatibility.
The Android app is open-source and comes with free as well as paid plans.
Why install ProtonVPN on Android?
Comes with military-grade protection.

With 1,630 servers located in 60 countries, you can access your favorite content.

Strict no-logs policy.

Protection against DNS/IP leaks.
10. Private Internet Access
Private Internet Access comes with both 128-bit encryption and 256-bit military-grade encryption to offer a choice to Android users. It is also praised for its lightning-fast servers.
With a 30-day money-back policy, it works on multiple platforms and can be used with Android version 5.0 and up. Users can connect 10 devices simultaneously.
Why install Private Internet Access on Android?
Offers 29,650 servers in 70 countries.

Security protocols like OpenVPN and WireGuard are available.

It has a strict no-log policy.

Torrenting, auto-kill switch, and DNS/IP leak protection are its other offerings.
Conclusion On Best Free VPN For Android
With the pandemic forcing people to work and learn from home, VPN providers witnessed a surge in demand. Due to remote work, US and UK witnessed a 41% rise in VPN usage since the pandemic.
As per statistical reports, gen Z and millennials are the most avid users of VPN. If you look at country-wise usage, Indonesia tops the list, closely followed by India and Saudi Arabia.
Most people use VPNs for accessing streaming platforms, besides using it to safeguard communications and work-related data. Mobile VPN services are popular for protecting app-based monetary transactions, detecting malicious installations, and providing secure access to the internet on mobile browsers, of course. So, feel free to install a VPN app on your smartphone from the aforementioned list of best VPNs for Android and take control over your privacy today.
Note: Some VPNs might help you stream Netflix of other countries; however, most video streaming services are able to detect a VPN and block it such as Hulu and Amazon Prime.
Fact Check: VPNs have been around in the software market since the 2000s but post 2010, their popularity has grown and a wider population has started embracing this piece of technology. The gross value of the VPN market is expected to expand up to $92 billion in 2027.
Pro Tip: When you download a VPN, it is always advisable to check the location of the servers it supports. The wider the location coverage the more useful it will be to help you surf the world wide web. For comparing the server locations, you can visit vpnlaboratory.com.
Frequently Asked Queries
Which free VPN is best for Android?
ExpressVPN, CyberGhost, IPVanish, and PrivateVPN are good VPN services for Android devices.
Is VPN harmful for Android?
Sometimes, few VPNs might ask for certain permissions which can compromise your data and privacy. They can also reduce the internet speed. Some dangerous VPNs to be named are proXPN VPN, Yoga VPN, and Hola Free VPN.
Do Android phones need a VPN?
Yes, it is advisable to use a VPN app on your Android smartphone if you are browsing the internet on your smartphone.
Which free VPN is best?
TunnelBear is a good free VPN service. It does come with a free plan along with paid plans. The free plan offers all features but the data usage gets capped at 500 MB.
Is there a 100% free VPN?
ProtonVPN, TunnelBear, and Private Internet Access are truly free VPN apps for Android devices.
Is Nord VPN free?
No, the Nord VPN service is not free but offers different pricing plans to fit everyone's budget. However, it does come with a 30-day money-back guarantee for unsatisfied customers.
Also Read