Gameboy once ruled the gaming industry and was a top handheld console for several years before the 2010s. The decline of Gameboy Color and other retro consoles became imminent when high-end games, smartphones, and PCs hit the market. 
But that doesn't mean we won't want to experience the very best games Gameboy color had to offer. 
The best Gameboy Color emulator gives every Android, iOS, and PC user an opportunity to relive the 90s and 2000s gaming experience on new devices. That's why this article provides details about the 5 best Gameboy Color emulator options for Phones and PC users.
What Are Gameboy Color Emulators?
Gameboy Color emulators are apps that allow users to play retro games on new-age devices. Several emulators provide the tools required to host games developed for older consoles so Android, iOS, and PC users can enjoy classic titles. 
Smartphones and PCs feature advanced technology that is commonly incompatible with old consoles like the Gameboy Color. However, emulators host an environment where users can play these games with improved controls and better settings. 
Most emulators are available on Android, Windows, macOS, iOS, Linux, and other operating systems. 
5 Best Gameboy Color Emulators
1. ClassicBoy Gold (Android)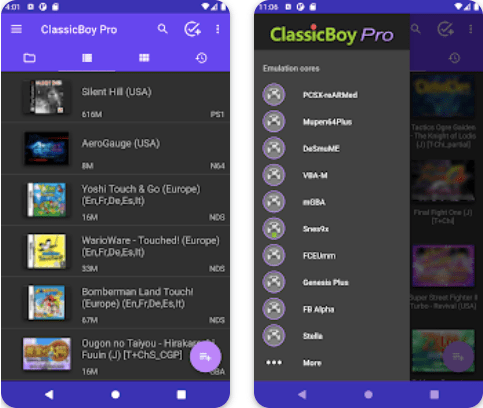 The ClassicBoy Gold allows Android users to load and play ROMs of Gameboy Color, Gameboy Advance, SNES, PlayStation, and many other consoles. The app comes with support for an external controller so you can get a handle on your favorite titles easily. 
Major Classic Boy Gold Features
Supports a sensor controller for wireless gaming

Allows game save and loading so all users can start from checkpoints or saved profiles 

Cheat code support ensures you never get stuck at any stage throughout your favorite games

Multi-platform support means you can enjoy retro games on Android from 5+ classic consoles
2. Delta Emulator (iOS)
The Delta Emulator allows iOS users to play games from the Gameboy Color, Gameboy Advance, SNES, N64, and many more platforms.
Users can save ROMs of their favorite retro titles, import them to the Delta Emulator, and enjoy top-rated classics with a touchscreen controller. The Delta Emulator also allows users to control several vital settings of each game for a better experience. 
Major Delta Emulator Features
Cheat code mode is available to help players progress through games with ease

Fast-forward button to skip unwanted content on retro games

Supports 6+ ROMs for different retro game consoles

Comes with a working save and load state to allow users to start where they left off
3. KiGB (Windows)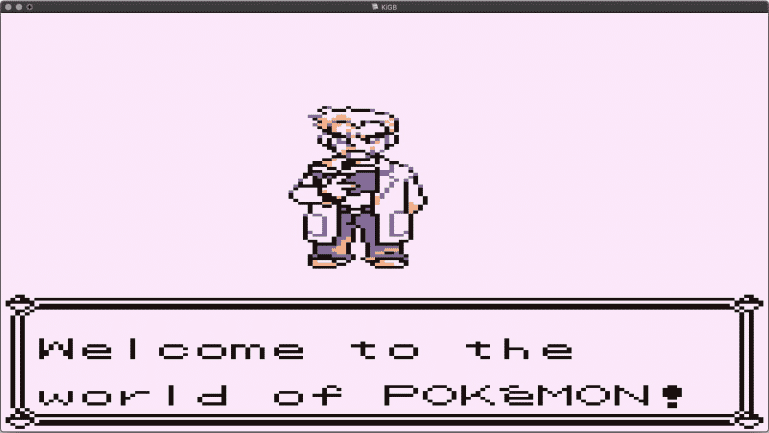 Have you ever wanted to relive a classic PvP experience playing top-rated retro games? The KiGB is a popular GBC emulator for Windows PCs and offers some advanced features gamers need to enjoy their favorite oldies. It also offers a mirror of the GBC console to make sure all users get the best gaming experience across all titles. 
Major KiGB Features
Emulator speed controls allow users to boost speeds to about 400% for smoother gameplay

Supports 3+ graphics filters to allow neater rendering of classic GBC games

Allows Player vs Player (PvP) gaming through a TCP/IP network

Supports external controllers, save/load state, compressed ROMs, and more
4. mGBA (macOS)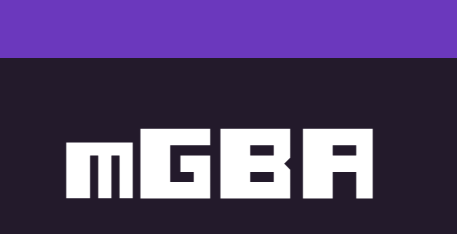 mGBA allows Mac users to play Gameboy Color, Gameboy Advanced, and other games on a single emulator. The app offers support for cheat codes and has a sleek interface to support macOS users keen to get the best experience from retro games. 
Major mGBA Features
Supports cheat codes to allow gamers to progress through difficult stages

Multi-console support allows users to play games from different platforms 

Comes with a sleek interface that properly mimics GBC or any other game

Open source design allows regular update fixes to bugs and common errors
5. RetroArch (Android, iOS, Mac, and Windows)
The RetroArch GBC emulator takes gaming on many devices to a different level with its multi-platform support. It supports countless Gameboy Color games and runs retro titles from many other classic platforms. 
Major RetorArch Features
Has detailed menu, backgrounds, and control settings

Allows connection of external controllers

Supports Gameboy Advance titles

Scales all games in high-quality resolution on all screens
FAQs
Is there a Game Boy Color emulator?
There are 30+ Game Boy color emulators for Windows, macOS, iOS, Android, and other compatible operating systems. Some top emulators also support different platforms, allowing users to share and enjoy their favorite retro games on any device. 
What is the best Gameboy emulator?
ClassicBoy Gold is the best Gameboy Color emulator for Android users with its multi-console support and external device connectivity.
KGB is the best Gameboy Color emulator on Windows.
Delta Emulator is the best Gameboy Color emulator for iOS.
What is the best free Gameboy emulator?
KiGB and Delta Emulator are the best Gameboy emulators you can get for free. These apps offer great features but may not provide some tools users need to enjoy GBC games on new devices. 
Is Game Boy Color the same as GBA?
The Gameboy Color is different from the Gameboy Advance, even if both games come from the same manufacturer. Gameboy Color was popular in the late 1990s while GBA reigned supreme among handheld games from the 2000s. 
Also Read