If you are looking for such games then you have landed on the right platform. In this article, we are going to discuss the most prominent Games like Among Us. All these games are compatible to play on the Web, Android, Windows, iOS, MacOS, Xbox and PS4. So, without wasting any further time let's know about the best games like Among Us in detail.
10 Best Games like Among Us in 2023
1. Town of Salem
Town of Salem is the best game like Among Us which you can play on various platforms like iOS, Android, Windows and MacOS. It is a social deduction strategy game and a multiplayer game which allows a maximum of 15 players to play the game. It offers 33 different characters so you can choose one for you as per your desire.  
The game is about trust and betrayal and if you play as a town member then you should protect other town members but you don't know who the other player is he or she can be a mafia or a serial killer. 
Features 
Offers more than 33 characters 

Pick your role as per your choice 

Great social deduction game 
2. Deceit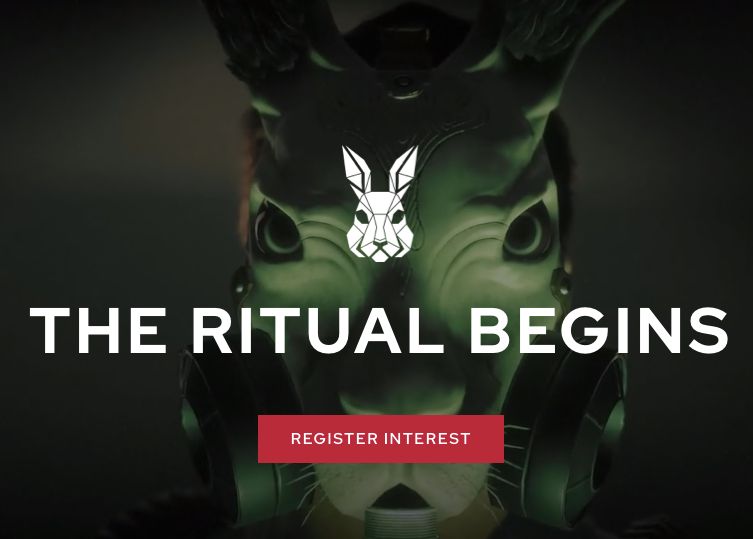 Deceit game is another game like Among Us which is a first-person shooter and multiplayer game. The game is based on three aspects trust, betrayal and suspension. The game includes six players in which you have to find innocent players.
Out of six players two are infected with a deadly virus and want to destroy everything and kill innocent players. So, you need to create a union with other players but make sure they are not infected as any of them can be infected and can kill you and your game ends there. 
Features
It is an action-packed FPS game 

Up to 6 players can play 

Trust and deception-based game 
3. Secret Neighbor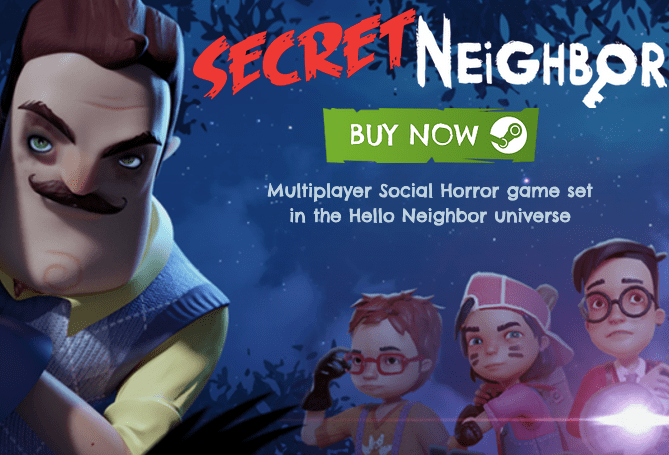 If you are looking for a game like Among Us for Xbox then Secret Neighbour is the best option to choose. The game has unique gameplay which consists of six players and they try to sneak into the basement of their neighbour's house.
Among the six players, one player is a neighbour in disguise. It is quite interesting when the players start inquiring to get the betrayer within the group. 
Features 
Unique gameplay 

Best for players who love deception games 

Compatible with Xbox
4. Enemy on Board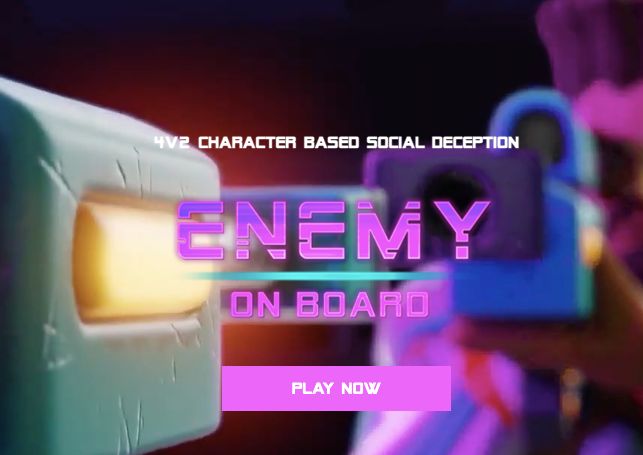 Enemy on board has a very impressive storyline and quite an interesting game to play. It is a multiplayer game where a total of eight players play the game. Out of eight players, six are crew members and two of them are alien imposters. You have to find who is an alien imposter and kill them to win.
The crew members communicate with each other using spaceship generators. Because of this, all the crew members start suspecting each other and the game becomes more interesting. They have to repair the generators to keep communication. Well, the game offers the same experience as Among us. 
Features 
Offers great visuals 

Storyline is interesting 

Based on suspension 
5. Triple Agent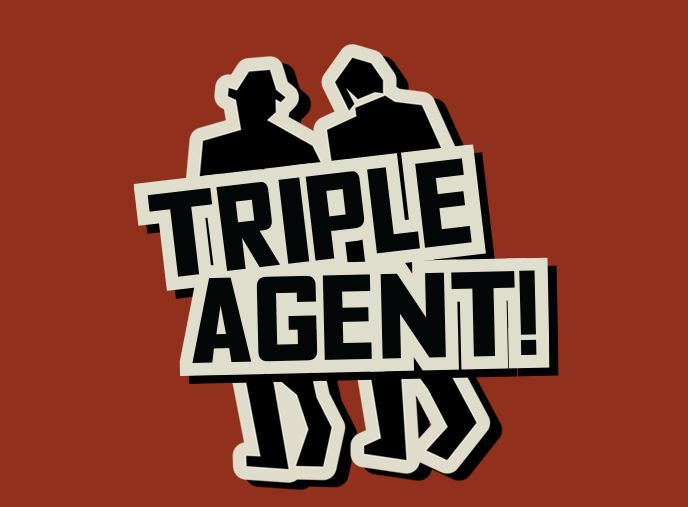 If you love the game which consists of aspects like betrayal, social deduction and hidden identities then Triple Agent is a great choice for you. The best thing about this game is that it can be played on a single device with a maximum of nine players. Each session lasts for ten minutes.
Every player is assigned a role whether of a service agent or a virus double agent. Now, every player has to reveal some suspicious evidence to protect their identity. At the end of the game, each player will vote to find out the betrayer. 
Features 
Offers high-quality visuals

Compatible with iOS and Android devices 

It can be played on a single device 
6. Betrayal.io
Betrayal.io is a great Among Us alternative which is available on a web browser and also offers an android app. It is quite harder than Among Us. It is a social deduction game where you can play for or against the team.
In simple words, you can either be a player who plays in a team or be a betrayer to deceive your teammates. You need to accomplish the given tasks to proceed in a game. 
Features 
Supports web browsers to play games on smartphones and desktops 

Application for iOS is going to release soon 

Call a meeting to vote for the enemy 
7. Unfortunate Spaceman
Unfortunate Spaceman offers the same experience as Among Us as it is also based on a betrayal and murder theme. A maximum of sixteen players can play the game and communicate with other players via the voice chat feature.
To win the game you need to accomplish the given tasks to escape the monsters. It offers different modes so you can choose which you want to play. When you choose story mode you have to deal with a Crumerian insect swarm and with the survival mode, you have to fight with huge swathes of enemies and monsters. 
Features 
Based on a murder and betrayal theme 

Offers various gaming modes 

Provides voice chat feature
8. Undercover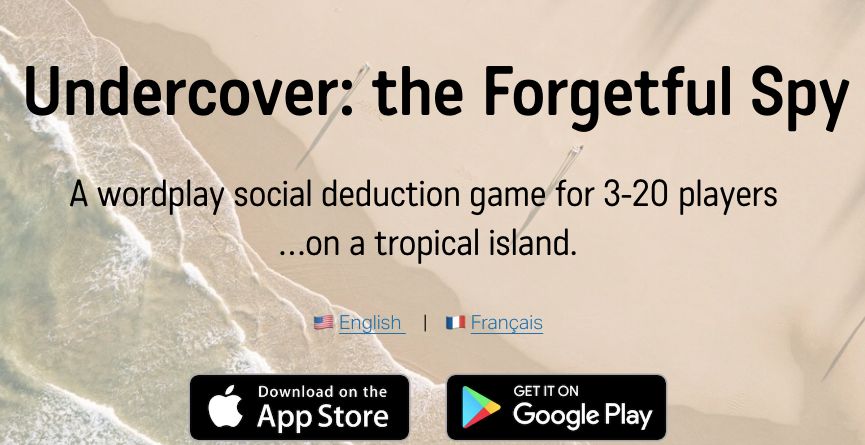 Undercover is an identify-revealing game in which you need a minimum of three players to start the game. Every player has been assigned a role whether of a civilian, an undercover or Mr. White.
The game has a storyline where you need to find the identity of other players as soon as possible. You need to accomplish the task and along with it, you need to give hints to the other users about the possible traitor. 
Features 
You can play the game on a single device 

Manipulative and deceptive game 

Eliminate hidden identities 
9. Midnight 
If you are looking for a simple and easy alternative to Among Us then Midnight would be the right choice for you. In this game, every player is assigned a character either a hacker or an agent.
The role of hackers is to create chaos and the agent has to identify the hacker before the trouble. The game has great graphics and gameplay. 
Features 
Offers a complete guide to help the players 

Impressive gameplay 

Not large as other imposters' game 
10. Krimi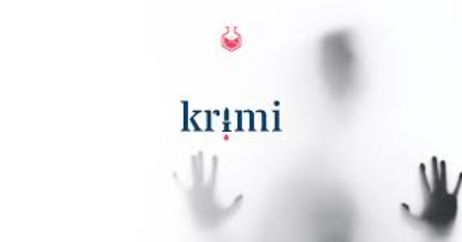 Krimi is another interesting game like Among Us. In this game the minimum player required is five and a maximum of twelve players can play. It is a murder mystery game where you need to find the murderer.
You need to behave like a detective and guess the murderer as soon as possible. You need to ask questions related to the crime scene to identify the murderer. Each player would be given a chance to name the killer and also need to add some information and evidence.
Features 
Can be played on the web browser for free

Interesting gameplay

You should have detective instincts 
Conclusion 
Above mentioned are the best games like Among Us. So, if you got bored of playing Among Us and looking for games that offer the same experience as Among Us then you can choose any of the games mentioned in the article. Choose any of the Among Us alternatives and enjoy playing games with your friends.
Also Read