We have gathered some of the best golf games which you can download on your iOS device and can enjoy playing golf just lying on your bed or whenever you wish to. 
So, if you are searching for the best golf game for iPhone and iPad then your search will surely end here. In this article, we have listed the most loved and popular golf games which you can play either online or offline.
7 Best Golf Games for iPhone and iPad
Read the further article to know more about the best golf games.
1. WGT Golf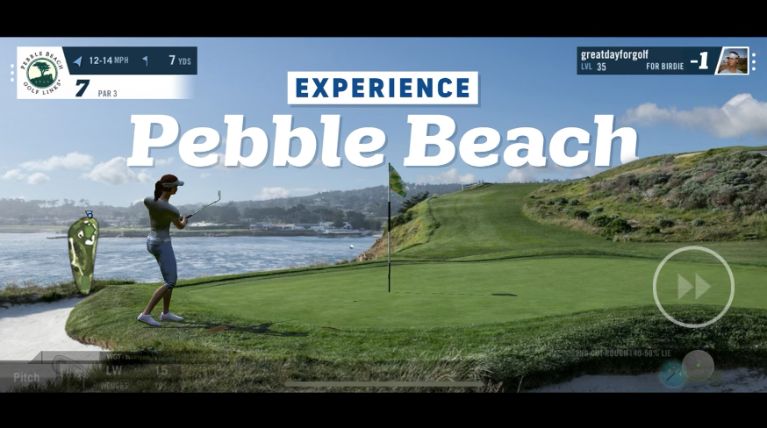 WGT Golf is widely popular golf game for iPhone and iPad and got immense love across the globe. Most golf lovers are fans of playing this game. The game presents high graphics which is a plus point of this app. It offers various gaming modes one such mode is Topgolf mode which allows six players to compete with each other and showcase their golf skills.
You can also join a private country club community and participate in club tournaments to win special rewards.
2. Golf Clash 
Golf Clash is another popular free golf game for iPhone. The game allows you to play several interesting courses and show your gaming skills.
It has quite simple and attractive graphics which make the players play the game with more interest and offers a great experience. When you win the match the level of the other match increases and thus makes the game more interesting.
3. Mini Golf King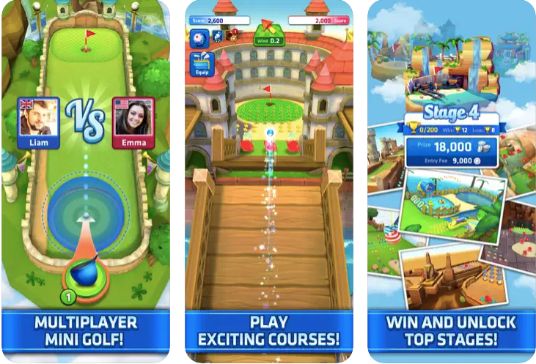 Mini Golf King is one of the popular free golf games for iPhone as it comes with 35 crafted golf courses. The app allows you to make friends all over the globe and challenge them to play. You can show your golfing skills to your opponent by joining combat.
When you defeat your rival you win some special rewards. It also allows you to join weekly leagues so you can earn chests and card bonuses.
The game is quite simple to play and once you start playing you will become fond of it. So, start playing golf by just dragging the ball back to create a perfect shot. 
4. Golf Zero
Next, we have Golf Zero, another interesting golf game for iOS devices. It is a free golf game which you can play without having an active internet connection. It offers an offline mode which allows you to play golf.
The game consists of 40 levels that will help you enhance your golf skills. It has great graphics with fresh grass and singing birds and interactive gameplay. 
5. Golf Star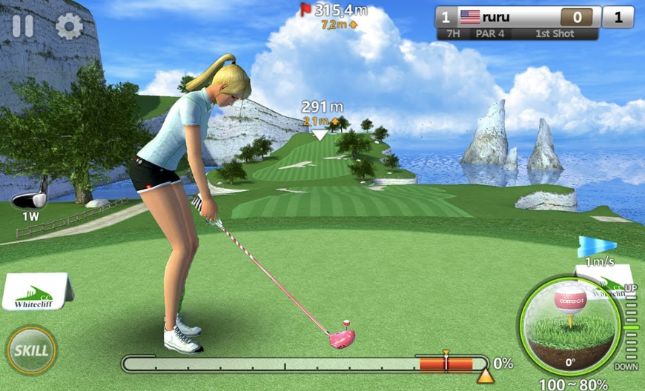 Golf Star is another popular and free golf game for iPhone which is based on physics-based gameplay. It offers you various league tournaments and World Championships to play in which you can compete with various other gamers.
It also allows you to create your own tournament and play with your friends. It offers 15 different techniques which you can use to enhance your golf skills.
6. Golf Rival
If you are a professional player and looking for a golf game which offers you more hard and exact golf game levels where you can showcase your skill on the big platform then Gold Rival is the perfect game app for your iOS device.
It offers varieties of courses in which you can select the most appropriate one according to your preferences. The more games you win the more chest you get for extra rewards. 
7. Pro Feel Golf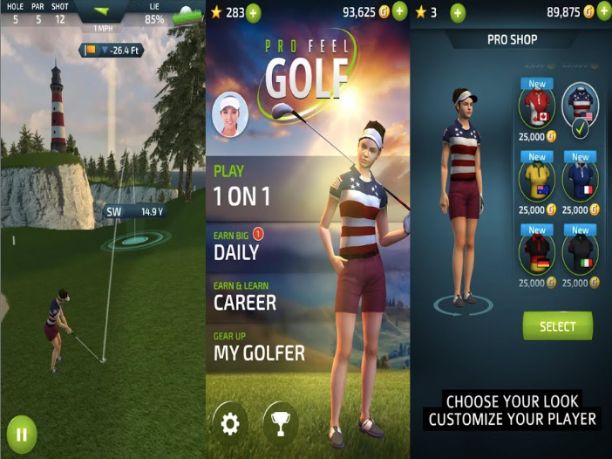 Pro Feel Golf is the last name in the list of best golf games for iPhone and iPad. The game has quite interesting graphics and offers easy control to play the game. So, even if you are a beginner you can play the game with ease.
The app allows you to connect with other players in the world and showcase your skills to them. You can share your scores and achievements in the game through social media platforms.
FAQs
What is the best free golf game app for iPhone?
Some of the best free golf game apps for iPhone are: 
Golf Star

Flick Golf!

Gold Clash 

Golf Rival 

Mini Golf King 
What is the most realistic golf game?
The WGT golf game is considered to be the most realistic golf game. It lets you experience more than 15 championship golf courses including Pebble beach, Bandon Dunes, Celtic Manor, Olympic Club and many others. 
Is there a free golf game?
Yes, there are various free golf games available. WGT golf game is the best free golf game that works on both Android as well as iOS devices. The game lets you connect with gamers all over the world. 
Conclusion 
These are some of the most popular golf games which we have tried and tested personally. All the game apps provide you with many features and attractive graphics to offer the exact experience of playing golf on the field. I hope the article helps you choose the best golf game for your iPhone and iPad. You can pick any golf game and enjoy playing it on your device.
Also Read