One of the most common ways to personalize your device is by installing an icon pack. They are a low-cost and one-of-a-kind option to personalize your smartphone, and most popular third-party launchers have support for them. Furthermore, there are several icon packs for android options to choose from.
The App icons of smartphones have different colors, shapes, sizes, and schemes. The phone app icons look different from each other.
We have tried and tested different apps and listed the top 9 Free Icon Packs For Android that you must use. 
9 Best Free Icon Packs For Android
1. Glim – Flat icon pack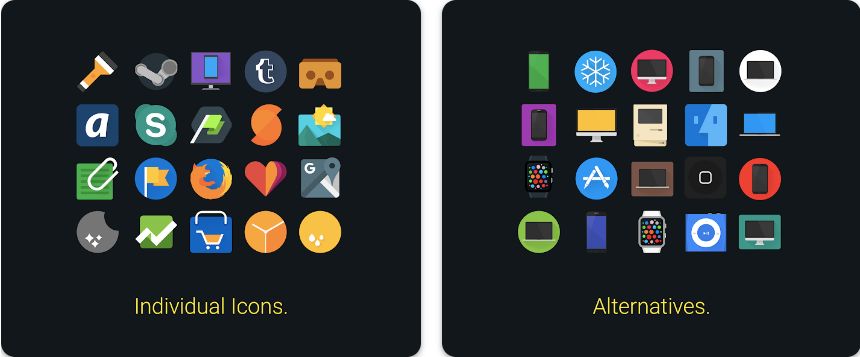 Glim provides an improved interpretation of the material design icons, similar to the stock icons that come with Android. Therefore, if this is what you're looking for in an icon pack, Glim is an excellent option.
2. Moonshine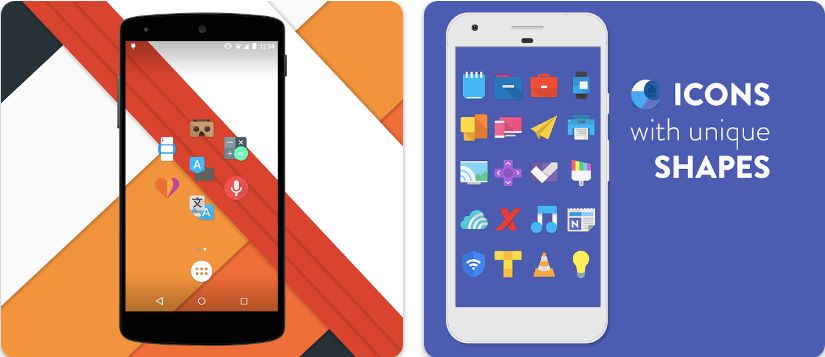 Since its release in 2014, Moonshine has been downloaded 1,000,000+ times. Moonshine is a top free icon pack due to its beautiful design, which features clean lines and vibrant colors that make the icons stand out.
Although Moonshine has been around for a while, it still receives regular upgrades and is compatible with most third-party launchers. This app has no in-app purchases and is free to download and use. You may upgrade to the paid version if the constant advertisements get on your nerves.
3. Umbra
Not just one, but two distinct collections of colorful icons that never fail to astonish the product's users. You will have the opportunity to try out several different app icons if you go with this option, in contrast to the choice that you selected previously.
4. Moonrise Icon Pack
Suppose you want a dark style and seek icons based on the material design. The Moonrise Icon Collection is the greatest icon pack we have come across (particularly updated icons for Google apps). It has various icons, some of which are useful depending on your situation.
5. Pix UI Icon Pack 2
If you like the round, flat icons used in the standard user interface of the Pixel 2, you should find that the Pix UI Icon pack 2 can assist you in meeting your needs. To make the user interface of your device resemble that of the Pixel, you will first need to download the icon pack from the Play Store and then follow the instructions included in the app's description. Once you have done this, your device will have an interface similar to the Pixel.
6. Whicons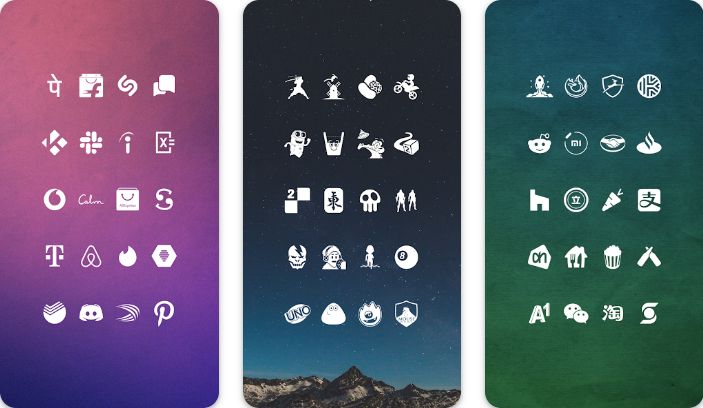 We are sure the name of the icon set gives you a good idea of what it's about, and the fact that it's all white should also give you a clue as to what it's about. The color palette and patterns stand out as distinctively novel features.
If you want to switch to a different color scheme, you should consider using either the Zwart (black) icon pack or the Golden (gold, of course) icon. Both of these are excellent options.
7. Nothing Iconpack
Although sets of icons based on a single color have been seen before, the ingenuity displayed in this one is on a whole new level. Even though they have an appearance, the icons still use a color palette that is predominately white with black highlights.
8. Almug
The contours, sizes, and colors of the icons displayed in Almug span a broad spectrum of possibilities. The icon set gives off an upbeat and uncluttered vibe to the viewer. The extensive icon library includes multiple color variants for every icon that may appear in your experience.
9. Polycon
In terms of free icon sets on the Google Play Store, Polycon is hard to beat. The provided icon set isn't mind-blowing in any way, but it is certainly more polished and attractive than the standard icons seen on most operating systems. The icon changes are minor yet there.
Conclusion
Modifying the home screen in Android allows users to change the appearance of individual components of the operating system. This is one of Android's greatest strengths and allows users to personalize their experience with the operating system. Therefore, by installing one of the applications above on your mobile device, you can quickly and easily modify the home screen's appearance.
FAQs
Which free icon pack for Android is the best?
It's a difficult decision to choose. Three of the greatest free Android icon sets that can be used to personalize your home screen are Whicons, Minima, and Pixel. They work well for newbies and advanced users alike. They do not rely on advertising revenue and do not need any payment to remove commercials.
Where can I find Android icons?
Icon packs for Android are available for download in the Google Play Store alongside other apps. You can also use alternate app markets, such as those provided by Amazon, Samsung, and others. As with regular apps, APK-based icon packs can be sideloaded.
What is the best Android icon pack launcher?
Several Android launchers support icon packs, but none compare to the tried-and-true Nova Launcher. Simple, but packed with useful features, and guess what else? Most icon pack creators advocate using Nova Launcher as the go-to app for launching icon packs.
Also Read
9 Best Football Games For Android
7 Best GPS Speedometer Apps for Android & iPhone
7 Best Duplicate File Remover Apps For Android
10 Best Free Android Cleaner Apps
10 Best Free IPTV Apps On Android TV
10 Best Live Cricket Streaming Apps for Android
10 Best Photo to Cartoon Apps for Android & iOS
10 Best Funny Faces Apps for iPhone & Android
10 Best Instagram Followers Apps For Android & iOS