Image compression is much needed nowadays for various reasons. When you are uploading high quality images on websites, it might be visually appealing to the website visitors but simultaneously can increase the site loading speed. This can decline customer experience, besides impacting the search engine ranking negatively. Consequently, it will impact the website traffic and increase the bounce rate. 
So, how would you resolve the issue without downgrading the image resolution. The solution lies in optimizing the image with best image compression software. Image optimization refers to reducing the size of the image without hampering the resolution or spoiling the viewing experience.
Here are my Top Image Compressor Software You Must Try this year.
Adobe Photoshop
Pixillion Image Converter Software
Caesium Image Compressor
JPEG-Optimizer
WinZip
Kraken.io
JPEGmini
Tiny PNG
Compressor.io
Resize Photos
Best Free Image Compressor Software For Windows 11 / 10 PC
Below mentioned are 10 photo compressor software that can reduce the image size without compromising the image resolution.
1. Adobe Photoshop
Adobe Photoshop is an all-in-one tool for retouching and editing your images in the best possible ways. Apart from being an awesome image compression software for Windows 11 / 10 PC.
It is also a commendable graphic design tool, Adobe Photoshop lets you create professional quality images with just a few clicks and touches. This is undoubtedly user friendly even for novices and offers cross-platform compatibility. It comes with a great range of filters and photo effects.
Incredible features of Adobe Photoshop:
Offers robust editing tools for quick editing of photos.

Photoshop also offers Adobe Illustrator vector content features.

Integrates with numerous plugins and the Creative Cloud desktop app.

Offers 3D design features.
Reason to Download – This software lets you create professional-quality images. 
2. Pixillion Image Converter Software
Pixillion Image Converter Software is a product of NCH Software. It is available for both Windows and Mac and is a comprehensive solution for image format conversion and image compression.
Besides being user friendly, this app also offers prompt customer support. Users can also update the metadata of image files with this app.
Incredible features of Pixillion:
Supports all major image file formats for image conversion.

Effortlessly resize, rotate, and compress digital photos.

Helps to add watermarks or image captions.

Supports batch resizing of images.
Reason to Download – This free image compression software features batch conversion that lets the users compress thousands of photos at a time. It facilitates great customer support. 
3. Caesium Image Compressor
Caesium Image Compressor by SaeraSoft is a free image compression software for Windows 10. It is built with simplicity and effectiveness for professional photographers, webmasters, bloggers, and businesses.
Caesium lets you compress your image files by 90% without visible loss in image quality. You can download an installer, portable, or source code version for Windows PC and DMG version for Mac.
Incredible features of Caesium:
It is enabled with multiple image processing function.

Offers command line tool for Linux and macOS users.

Features real-time previews, metadata storing options, and folder structure support.

Batch file compression can be done online.
Reason to Download – This image optimization tool offers a simple interface with a real-time preview feature. 
4. JPEG-Optimizer
Do you want a free image compressor software for resizing and compressing the digital images online? Then, try JPEG-Optimizer, a free online tool that can compress your images in a jiffy. Here are some of the key features of this online image resizing app.
Incredible features of JPEG-Optimizer:
The tool is easy-to-use.

There is no need of downloading any software.

You can browse and choose the image files from your local machine.

It lets you specify the image dimensions as well as compression level.
Reason to Download – This online image compressor software allows you to compress images for unlimited time. It offers you great security and doesn't upload your image anywhere. 
5. WinZip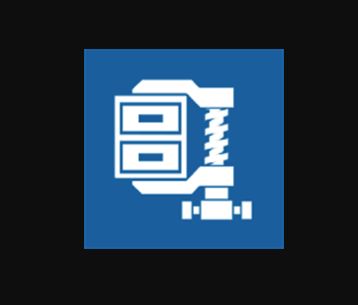 WinZip is an all-rounder when it comes to file compression for any type of file. It is the most popular file compression and management utility. This tool can be used to unzip over 17 file formats apart from PDF conversion and watermarking.
It comes with easy-to-use features and offers a brief trial period to Windows users.
Incredible features of WinZip:
With WinZip Image Manager you can resize, convert, rotate, and watermark multiple images.

Offers easy file sharing via cloud, email, social media, and IM.

With bank-level encryption, you no longer need to worry about your personal data.

Automatically backs up your files on the cloud.
Reason to Download – This tool supports various file-formats including watermarking and PDF  conversion.  
6. Kraken.io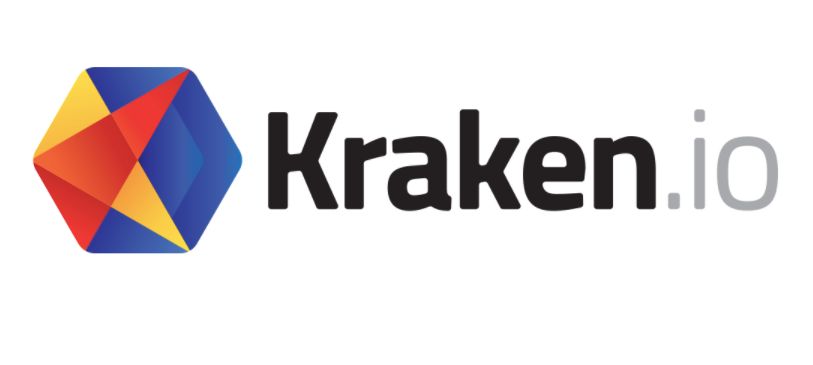 Kraken.io is a powerful image optimization and photo compressor software solution which can be used in the form of a WordPress plugin, web interface, Magento extension, and also offer API access and cloud storage.
It is a cost-effective tool that is built on a SaaS platform to reduce the byte size while retaining the visual information of the image intact.
Incredible features of Kraken.io:
Supports PNG, JPEG, GIF, Animated GIF, and SVG formats.

The web interface is free to use and includes a drag-and-drop feature.

Designed with best-in-class algorithms.

Offers support in the form of FAQs and detailed documentation.
Reason to Download – This tool work as an image optimizer which helps in improving the website's load time.  
7. JPEGmini
JPEGmini uses a patented image optimization technology to compress images without compromising its resolution. It can reduce the file size up to 80% and is suited for creators as well as developers.
Thus, it can help save tons of hard drive space and enhance your website loading speed.
Incredible features of JPEGmini:
The stand-alone app integrates with Lightroom and also offers a Photoshop plugin.

The compressed images overwrite the original image.

This tool is easy to use and suited for amateurs.

Increases storage capacity and reduces expenses.
Reason to Download – This free image compressor is suitable for both creators and developers. 
8. Tiny PNG
Tiny PNG is another lossless image compressor tool has optimized more than 1 billion images till date. For bulk compression of images, users need to take the web interface pro version.
It is available in the web interface format only. It uses a quantization technique to reduce the number of colors and hence the file size without disturbing the quality.
Incredible features of Tiny PNG:
Optimizes WebP, PNG, and JPEG images.

Supports WordPress plugin and Photoshop 2022 plugin.

Chrome, Safari, and Firefox also offer support for animated PNG optimization.

Offers 100% support for transparency.
Reason to Download – This image compressor software let the user drag and drop 20+ files at once. It  also offers various third party add ons. 
9. Compressor.io
A great tool for image optimization, Compressor.io is fast and efficient and excellent for increasing website loading speed and for improving the SEO ranking. The pro version offers advanced settings and auto-file renaming.
Incredible features of Compressor.io:
It offers to optimize images and obtain a higher Lighthouse score.

Offers a drag & drop feature on the web interface.

Supports PNG, JPG, GIF, SVG, and WebP file formats.

You can opt between lossy, lossless, and custom compression options.
Reason to Download – This image compressor offers advanced settings and auto file renaming features with the pro version.
10. Resize Photos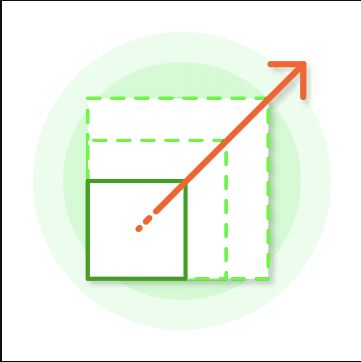 Resize Photos is another free photo compression tool to optimize your website images. It is easy to use and simply requires uploading your images by browsing the files and specifying the resize options.
Incredible features of Resize Photos:
Supports PNG, JPG, GIF, PSD, and BMP image file formats.

You can apply numerous photo effects.

It lets you add captions, borders, reflection effects, shadows, and more.
Reason to Download – This tool supports numerous image formats with effects like shadows, rounded corners, reflections and many others to the uploaded image. 
Compress Images without losing its quality
So, folks, this is all about the best image compression software and their fantastic features. Image compression is needed nowadays by everyone for attaching digital images on files, sending them in emails, or uploading photos on websites.
Therefore, you can pick a tool of your choice to reduce the size of the images without degrading the picture quality.
Comparison of Top 10 Image Compression Software 
Tools Name 
Compatibility 
Pricing 
Version 
Owned By 
Adobe Photoshop

Windows 11,  10, 8 and 7

$20.99/month 

23.2.2 

Adobe 

Pixillion Image Converter  

Windows 11,  10, 8.1, 8, 7,  Vista and XP

Free 

10.15 

NCH

Software

Caesium Image Compressor 

Windows 10,  8, 7, 2000,

Vista, XP,

2003

Free 

1.7.0 

Avast 

JPEG Optimizer

Windows XP  and 2000

Shareware 

3.15

–

WinZip 

Windows 11,  10, 8 and 7

Free 

26.0.14610 

Corel

Corporation 

Kraken.io 

Windows 

•

Free 

• Advanced – 

$19/month 

• Premium – 

39/month 

–

–

JPEGmini 

Windows 10,  8, 7 and XP

$19.99 

1.9.5

–

Tiny PNG 

Windows 

Free 

2.5.0

–

Compressor.io 

Windows 

•

Pro – 

$50/year 

• Free

–

–

Resize Photos 

Windows 

Free 

0.0.

1

–
FAQs On Image Compressor Software for windows 11 / 10 PC

Which is the best image compressor software?
There are several image compressor software available in the market but if you want to know which are the best ones out of these then do go through the aforementioned apps.
What is the best way to compress images?
The best and fastest way to compress images is by using photo compressor software. They can quickly reduce the size of multiple images without spoiling the image resolution.
What is the best image optimizer?
Among a myriad of apps, the best image optimizers are Adobe Photoshop, Pixillion, JPEG Optimizer, etc.
How do I compress photos for free?
JPEG Optimizer, Optimizilla, and Kraken.io are photo compressor tools that you can use free of cost.

Also Read