iPhone is one of the powerful smartphones that have very smart features that no other phone has. But with time, this intelligent smartphone slows down due to various reasons like caches, junk files, etc. So, if you are looking for some application that can easily clean up the device, you have reached the right place. Here we will discuss some of the best iPhone and iPad cleaner which will speed up the device by performing best.
Best Cleaner Apps For iPhone and iPad
1. Cisdem iPhone Cleaner
Cisdem iPhone cleaner is the best iPhone and iPad cleaner app because of its cleaning features. In other words, you can say this app is the one-stop solution if your iPhone and iPad have insufficient space. It has a fast scanning mechanism that removes junk data safely and securely.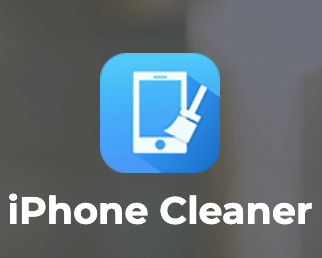 Features
Helps in recovering GBs of memory in the iPhone and iPad by removing various unwanted files

It has a user-friendly interface that works seamlessly

Being a fast app, it does not cause any damage to the device
Pricing
For 1 PC license – $19.99/Year
For 1 PC License – $29.99/(Lifetime)
For 5 PC Family License – $39.99/(Lifetime)
2. Clean Doctor
This is another all-in-one iPhone and iPad cleaner app that allows users to optimize the iPhone and iPad quickly and easily. Apart from that, it also searches and eliminates duplicate photos from the photo library, expired calendar events, clipboard content, etc., so that the device will run fast and smoothly.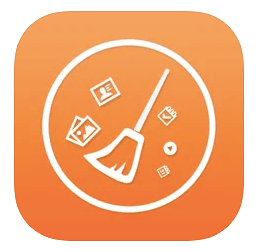 Features: –
Helps in cleaning HDR, Duplicate photos, unwanted photos, edited photos, etc

Comes with a web browser cache clean-up tool.

It is one-click AI intelligent cleaning technology.

Deeply scan the device by removing junk data.

The user can take its subscription-based on bill monthly, annual, and weekly.
Pricing
Clean Doctor Pro – 1 Year

$19.99

Clean Doctor Pro – 1 Month

$7.99

Clean Doctor Pro – 1 Week

$3.99
3. Quick Heal Optimizer
Another cleaner app for iPhone and iPad makes cleaning very easy by optimizing the device to run fast. However, it has many advanced features which make this app different from others like, privacy cleaner, memory cleaner, file manager, etc.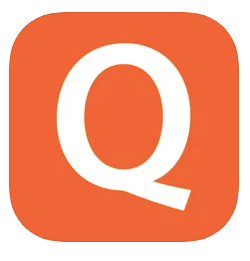 Features
Easily monitor the device health. 

With just a few clicks, this app has the capability to optimize speed and performance.

With cache cleaner, it can remove temporary files

It is a free iPhone and iPad cleaner
Pricing
4. Boost cleaner
Another famous name in the iPhone and iPad cleaner list is Boost cleaner that quickly scans and removes junk files and images. Apart from that, it also merges contacts by removing duplicate contacts with the help of a super-accurate scan. Overall, you can say it is the best phone cleaners to keep your iPhone and iPad fast. 
Features
Have multiple photo filters and search features so that they can be found quickly

Easily duplicate group contacts in the form of email, name, and phone number.

It comes with multiple photo cleaning features to free up space
Pricing
Its weekly premium –

$4.99

Its Monthly Package Subscription –

$19.99

Its Cleaner VIP

$9.99
5. iMyFone Umate Pro
iMyFone Umate Pro is one of the reliable and efficient apps for users. It has a very simple user interface that offers a deep scan to clean your iPhone. Apart from that, it is also the best app for improving system performance and eliminate all junk files.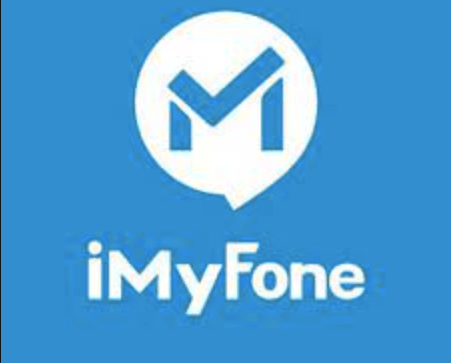 Features
Easily detect and delete large files permanently 

This iPhone and iPad cleaner is one of the smart and secure ways to free up iOS device

While doing the scanning, it uses advanced system analysis techniques to remove temporary files

It comes with a one-month free license
Pricing
For 1 iOS license – $29.95/Year
For 2-5 iOS License – $49.95/(Lifetime)
6. TenorShare iCareFone
Tenorshare is one of the fastest phone cleaners for iPhone and iPad that block unwanted ads on your device. However, it only supports iPhone and iPad that comes with Global AdBlocker that blocks ads on various platforms.
Features
This tool has good User Interface.

It is a family-friendly app that blocks adult websites

It also blocks ads from all browsers.

Easily set your block combination according to your need
Pricing
7. Fireebok iPhone cleaner
It is also called CleanMyPhone, which is a famous iPhone and iPad cleaner that comes with advanced features like removing large files, cookie cache, temporary internet files, etc. however, because of these features, this app has become the best iPhone cleaner apps of the year 2021.
Features
It can delete personal data very securely while keeping the user's privacy intact.

Can easily backup important files, images, and folders

Easily boost the device performance while cleaning up system files
Pricing
For 1-3 iOS license – $19.95
For 4-10 iOS License – $39.95
8. AnyTrans
AnyTrans is the manager for iPhone and iPad that helps to manage, transfer, and backup your iOS data. It is a user-friendly app that easily manages the device data and files, transfers and back-up various app data, etc. 
Features: –
Manages every device easily

Scans deeply by removing various junk files

Can also migrate between multiple devices
Pricing
For 1 Device license – $39.99/Year
For 1 Device License – $49.99/(Lifetime)
For 5 Device License – $69.99/(Lifetime)
9. Smart cleaner
It is another free iPhone cleaner app that easily removes duplicate images and duplicate contacts from the iPhone and iPad. This app cleans the device efficiently with just a few taps.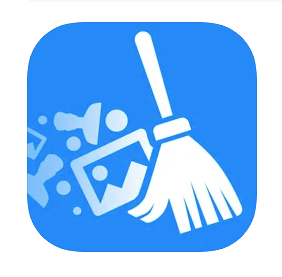 Features
With just a single tap, the user can remove unwanted files.

Helps in organizing images according to places.

It comes with an advanced feature to browse images conveniently and in an organized way.

It is a free app, but if you want to take a premium version, then it starts from $4.99
10. PhoneClean
It is another trusted iPhone and iPad cleaner which are designed and developed by iMobie. iMobie is a popular company that designed iPhone apps. It provides privacy protection and cleaning the iPhone. Apart from that, it delivers amazing maintenance tools that keep the device fast.
Features
Easily cleans internet traces like logs, caches, and many more

Delivers quick clean option to remove various cache both of large and old files

Optimizes the device by performing a deep scan
Pricing
For 1 PC license – $19.99/Year
For 1 PC License – $29.99/(Lifetime)
For 5 PC Family License – $39.99/(Lifetime)
FAQs on iPhone and iPad cleaner Apps
What is the best cleaning app for iPhones?
We have discussed many iPhone and iPad cleaners in the above list, but if you are talking about the best, they are the Cisdem iPhone cleaner and the iMyFone cleaner.
How do I clean the junk off my iPhone?
If the iPhone and iPad have an in-built feature to clean the junk files, you can do it with its help. Otherwise, you can install any of the above software for the same.
Does the iPhone need a cache cleaner?
With the help of the above-listed apps, you can easily clean cache on your iPhone or iPad.
Does the iPhone have a built-in cleaner?
Yes, the iPhone has a built-in cleaner that can remove junk data from the device by making it fast.
Conclusion
So, these are some of the most efficient and reliable iPhone and iPad cleaners that can optimize the device with easy steps. Cleaning up the device is quite time-consuming, but this work will become easy after installing any of the above apps.
Also, Read