Are you looking for the Best IPTV Players for Windows PC then you are in the right place. Get an IPTV subscription and never miss another episode of your favorite TV show or a cricket match. IPTV Player is a program that allows users to stream television to their computers using the Internet Protocol. Individuals can buy IPTV subscriptions at any time and watch all TV channels, live video, and video-on-demand (VOD) services.
Gone are the days when we used traditional Antennas, Satellite Dishes, or Fiber Optic Cables to broadcast channels. IPTV is now changing the way we used to watch television.
To get seamless streaming to watch your favorite TV shows, movies, and other videos on Demand. We have curated a list of some of the best IPTV players for Windows 10,8 and 7 PC.
Best IPTV Players For Windows For 10, 8, 7 In 2021
1.  VLC Media player
VLC is a cross-platform multimedia player and framework that supports various multimedia formats as well as a variety of streaming protocols. Since 2001, this has been one of the most popular offline media players.
You can easily watch IPTV networks using VLC, and you won't have to worry about security or privacy because it doesn't contain any adverts or malware. All you have to do is go to Media>>Network Streams and type in the IPTV network's URL. VLC is one of the best IPTV Players for Windows 10 PC.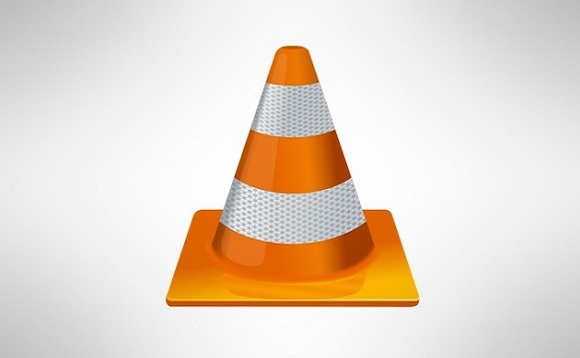 Features:
Almost all available formats are supported.

There are no advertisements, spyware, or user monitoring.

With a fantastic user-friendly design, it is an Open-Source IPTV Player.

With its M3U file support, you may watch your favorite shows without buffering.
2. MyIPTV
MyIPTV Player is an free IPTV player for windows PC that lets you load your favorite M3U playlist and start viewing episodes immediately. This program is actually an EPG-enabled media player that allows you to watch IPTV channels without interruption.
It's as simple as loading an M3U playlist and letting it play. It's really simple to get this tool to function on your computer. Because of the store app, you won't have to execute any unnecessarily complicated activities during setup.
Features:
With the help of Channel Group Management, you can group the channels.

Favorites may be easily added and managed.

Channels are easily accessible thanks to the built-in EPG.

Streams of Video on Demand can be downloaded.

Channels can be recorded.
3. Pot Player
PotPlayer is a fantastic IPTV player for windows PC for playing music and films on your computer. While there is a slew of third-party media players available, such as VLC and KMPlayer, none come close to matching PotPlayer's feature set. PotPlayer supports practically all video formats, including filters and effects to enhance the look of your videos, and can be customized with skins if you don't like the dark default style.
Features:
It allows you to take photos of the scene to preview it.

Themes, transparency choices, OCD, navigation systems, and logos can all be customized.

Shortcuts are supported for simpler control.

Optimization of playback

Support for 3D and 360-degree video.
4. All Video Player HD
Another excellent IPTV service provider is All Video Player. This program is known for its vast range of video formats, lightweight design, and built-in captioning. This program has a clean user interface that is simple to use. The sole disadvantage of the app is that it has fewer features than any of its competitors.
Features:
Supports in-build captions and third-party subtitles.

It allows you to open and play all of the videos in a folder.

Videos can be added to players with an amazing drag and drop feature.

CPU use is minimal.

A variety of video formats are supported.
5. GSE Smart IPTV
As being one of the most popular IPTV players for Windows PC in the world, GSE Smart IPTV is compatible with iPhone, iPad, iPad Touch, Mac OSX, Amazon Fire TV, Android, and, of course, Apple TV. Its popularity among consumers is demonstrated by the fact that it is compatible with so many devices.
It's also fantastic to know that the program supports many languages, so even if your chosen language isn't English, there's a good chance it will be supported. GSE playlist manager is a function that allows you to manage and add channels to your favorite playlist. The app's user interface is relatively straightforward to browse menus, with easy-to-read font and colors.
Features:
It works with the XTREAM-Codes API.

You can also put in parental controls.

The ability to alter languages dynamically is available. (There are 31 languages).

It's simple to customize or add playlists.

Chromecast compatibility.
6. Plex Media Server
Looking for seamless streaming without buffer and slow loading. Plex is one of the most popular IPTV applications; you can get buffer-free streaming with its Plex media server. There can be many reasons to use Plex; it has an impressive UI with all the tools easy to access and provides over 100 live channels for free. You'll have to pay for a premium membership if you want to record local shows, news, and sports.
Features:
Offer Parental control.

Additional processor and network bandwidth management options.

It allows customers to watch television on any device with a screen of any size while maintaining excellent quality.

There are over 200 free on-demand movies and shows from various production houses available.

Remarkable converting ability with a friendly interface.
7. ACG player
ACG Player is a multimedia player that supports a wide range of video formats. It can be downloaded for free. Furthermore, this software is only compatible with Windows-based devices. As a result, you can get it via the Microsoft App Store. Furthermore, the nicest feature of the ACG player is that it allows for gesture control.
So, if you're using it on a Windows tablet or a touchscreen laptop, it's a good choice. After that, you may easily control the video using gestures. Despite the fact that it is free, this software has adverts, which are pretty annoying.
Features:
A software that is both lightweight and compatible with Windows devices.

360° video supports a wide range of video formats.

It has HARDWARE rendering capabilities.

There are numerous audio and video effects available.
8. NetTV Plus
NetTV Plus is another free IPTV Players for Windows 10,8 and 7 PC on our list. It allows you to view your favorite ex-yu TV channels from anywhere in the world on your device. The app is designed for phones, tablets, and televisions. Each channel has an EPG (electronic program guide) that lets you know what show you're viewing right now and what's coming up next.
Features:
You may make a list of your favorite TV channels using this app.

Videos can be viewed on-demand.

It divides channels into categories such as kids, sports, music, and movies, among others.

There are around 200 ex-Yu TV channels on it.

A large number of channels are available.
9. IPTV Smarters Pro
IPTV Smarters Pro is a well-known IPTV application that is available for both Windows and smartphones. It provides a seamless viewing experience for live TV, movies, series, and on-demand content. The app is absolutely free because it simply allows users to watch all of their subscribed channels and episodes. It has no content of its own, and the user must contact the service providers.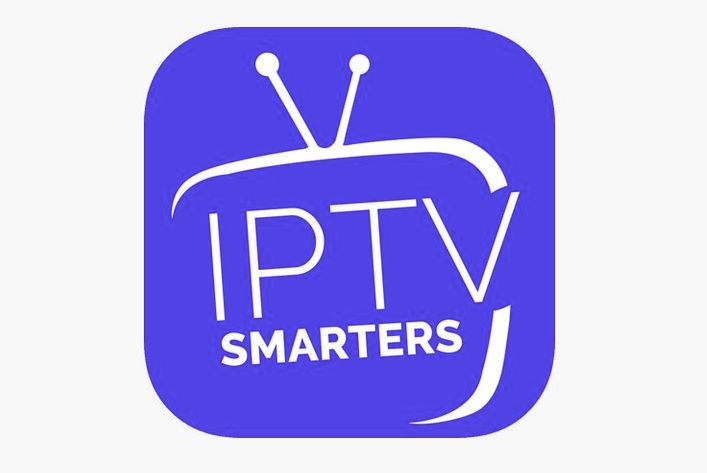 Features:
The user interface is modern and sleek.

Apps for iOS, Android, and Windows are all available.

With built-in subtitle functionality, the language barrier is no longer an issue.

There are also parental controls, making it suitable for use at home.
10. Kodi
Kodi is another excellent application backed by the global community. It allows you to see local media as well as live internet channels and on-demand videos (VoD). It comes with a variety of useful add-ons and builds that you may install before starting to watch your feeds. Third-party plugins allow users to watch material from a variety of online service providers, such as Amazon Prime, Crackle, or YouTube, resulting in increased viewing.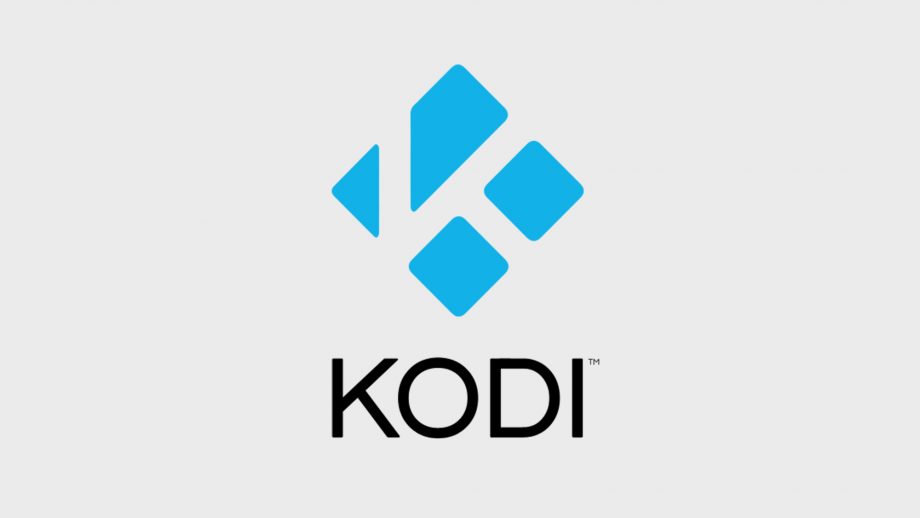 Features:
View images, listen to music and watch movies and TV shows.

Kodi comes with a plethora of add-ons to modify your appearance.

Both live, and recorded shows can be streamed.

IPTV player for free.

Take a look at some of the community-made add-ons.
FAQs On IPTV Players For Windows 10 PC
Q: What is the best IPTV player for Windows 10?
ANS: There are several best IPTV players for windows. However, we recommend VLC, KODI, MyIPTV, and GSE Smart IPTV; all of these software programs come with amazing features.
Q: How can I watch IPTV on my PC?
ANS: Use any of the listed applications to view IPTV in Windows safely and effortlessly. Start an IPTV application, then type in the URL (provided by the IPTV service provider) to load your M3U playlist, and then confirm to start watching your favorite channel.
Q: Which is the best free IPTV player?
ANS: VLC Media Player, KODI, and MyIPTV are all recommended. These are absolutely free and offer more functionality than any of their competitors.
Q: Is an IPTV player free?
ANS: No, the application is not entirely free. It may be downloaded for free from the Microsoft Store, but additional services and features, including a full-screen display and ad-free viewing, require a monthly fee of $4.99.
Q: How do I use IPTV on Chrome?
ANS: You can use Chrome IPTV Player and SmartIPTV. They are Chrome extensions that let you browse and watch live-streamed material from m3u lists and m3u8 files directly in your browser.
Q: How do I use the IPTV player?
ANS: Because IPTV uses the internet, your machine is more vulnerable to virus and malware attacks. For added security, use secure links or a VPN. For IPTV in Windows, you can use any of the available tools.
Also Read