Most of the antivirus uses a lot of RAM and also are expensive. They can make the system slower that is why people are looking for lightweight antivirus so that the virus detection would become easier without getting several errors that you face in another antivirus. 
The Lightweight Antivirus helps in detecting malware, spyware, Trojans, keyloggers, rootkits and viruses and remove them. These antivirus comes with several tools that can alert users from phishing attacks and other activities that will harm your system.
In this article, we have discussed the list of most lightweight antivirus for Windows 11, 10, 8 and 7 PC that will make your system virus-free and also takes up less memory. Let's read the further article for more information.
Bitdefender Antivirus
BullGuard Antivirus
Avast Antivirus
Mcafee
Kaspersky Antivirus
Avira Free Antivirus
Comodo free antivirus
Adaware Antivirus Free
AVG Free Antivirus

MalwareBytes
12 Most Lightweight Antivirus for Windows 11, 10, 7 PC
We are here to resolve your problem and present a list of the best Lightweight antivirus that would help in detecting viruses and removing all of them including malware. 
1. Bitdefender Antivirus
Bitdefender Antivirus is the most lightweight Antivirus for windows 11, 10 and other versions. This tool consumes very little memory and detects all types of viruses and malware that can harm your system badly. The antivirus is the best tool for you to protect your data and memory from theft or loss. It can easily detect any type of virus and remove it completely from your PC.
The antivirus software is equipped with AI and cutting edge technology. It has some of the features like camera protection, a built-in password manager and many more.
If you want to have a lightweight antivirus that offers multilayer protection to protect your system against cyberattacks then Bitdefender is the best option for you.
Features:
It has a webcam protection feature 

Built-in password manager

It can run in the background without affecting the speed of the PC 

It offers multilayer protection 
2. BullGuard Antivirus
Another name in the list of lightweight antivirus comes is Bull Guard. It is software that offers multilayer protection by quickly identifying malicious activities in your PC. This tool uses advanced machine learning and deep learning technologies to detect malware.
It removes all the existing viruses and malware and protects PCs against future cyber attacks. The antivirus has a game booster feature that is able to increase CPU performance while playing GPU intensive games. It alerts you when you enter phishing websites and protects against network attacks.
Features:
Provides triple layer protection 

It optimizes and boosts the games

Secure browser 

It has a Vulnerability Scanner.

This software has a Network Scanner.
3. Avast Antivirus
Avast Antivirus is another lightweight antivirus that provides security against malware, virus, Trojans and other harmful files that can severely damage your PC. Antivirus has the largest threat detection network in the market.
Avast antivirus offers several amazing features like real-time checking files, encrypting passwords, identifying and preventing malware, phishing attempts, ransomware, etc. The software offers great security against cyber threats and doesn't consume a lot of system memory.
Features:
It protects passwords by encrypting them.

Real-time scanning files and sending threats to the cloud

It uses smart analytics techniques and machine learning technology to protect the system 

It detects and blocks spyware, ransomware and phishing attacks 
4. McAfee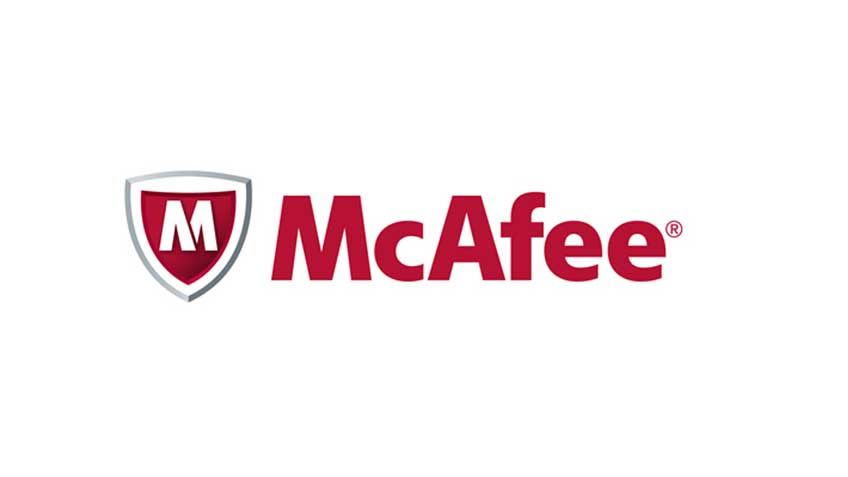 Mcafee is another lightweight antivirus on the list which offers features like a password manager, safe web browsing, home network security. But there is one drawback of the Mcafee antivirus is that it doesn't offer any free malware removal feature and you need to take its subscription to use it.
It offers several types of plans like a single device, individual/couple and family plan you can purchase according to your need. The lightweight antivirus protects your system against malware and other threats that harms your PC without taking a lot of computer memory.
Features:
Bank-grade VPN encryption 

Alerts you for fraud and malicious sites 

Bank, shop, and browse tension free on Wi-fi 

Home network security

Safe web browsing 
5. Kaspersky Antivirus
Kaspersky Antivirus is the popular lightweight antivirus for Windows 11, 10 and other versions which helps to detect and remove malware and viruses without taking a lot of system resources. This offers many exclusive features like crypto lockers, data backup and many more.
Along with malware detection and removal, the antivirus also offers email scanning and real-time scanning features. The software is able to protect against spyware, Trojans, worms, adware, auto-dialers and other types of treats.
Features:
It has extensive parental control tools as well as a VPN option for data encryption.

It provides bank-grade security to secure net banking usage.

This software offers real-time scanning and email scanning 

It offers webcam security 

Data encryption feature 

It offers Kaspersky security cloud to store data and manage passwords
6. Avira
Avira Free Antivirus is another solution for Windows PC to protect against malware, ransomware, Trojans, viruses, worms and many other cyber threats. Although the free version is equipped with several amazing features but its pro version you will get some of the advanced features like scan email attachments, unlimited customer support, scans USB devices, scans downloads, torrents and cloud storage.
The antivirus protects your personal data, software, browsing, searches and home network. It offers real-time protection against malware and online threats. 
Features:
Because of its capacity to function in the cloud, it requires significantly less system resources.

It runs in the cloud and is thus significantly quicker.

This software

offers excellent protection against phishing schemes.

It provides useful Firefox browser add-ons and shopping Chrome.
7. Comodo
Comodo free antivirus offers complete protection against malware and viruses. It deals with the daily malicious files, phishing attacks and cyber-attacks and provides a shield against harmful viruses. It protects your personal files and financial information from viruses and hackers.
The antivirus can scan and blocks malware, spam and other cyber threats. Whenever you enter into a dangerous site the antivirus warns you and prevents you from risky downloading.
Features:
It has the abil

ity to sandbox unknown applications.

It guards against host infiltration.

This software enables on-demand, on-access, and boot-time scanning.

It provides exceptional internet security.
8. Adaware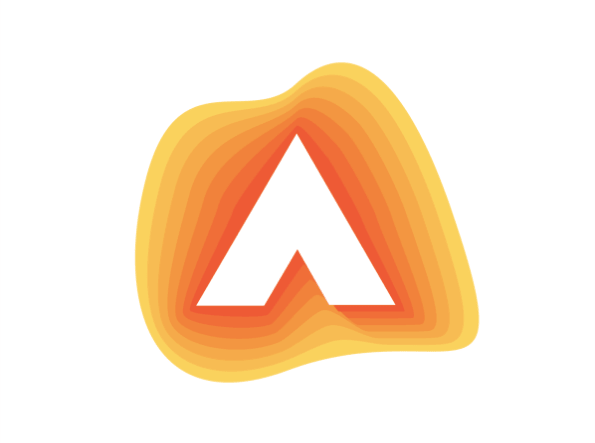 The latest version of Adaware Antivirus Free promises to eliminate all forms of viruses. Its ratings improved in our most recent review, but it still lacks several features seen in the top free rivals.
The commercial editions of Adaware include sophisticated techniques such as behavior-based detection, whereas the free edition depends mainly on pattern recognition.
Features:
It thoroughly analyses your computer for harmful software such as blended malware, Trojans, worms, backdoors, rootkits, hijackers, and intrusive spyware.

It provides real-time protection.

This software

keeps track of the processes that are operating on your computer.

It provides an Internet filter as well as parental control software for your computer.
9. AVG Free Antivirus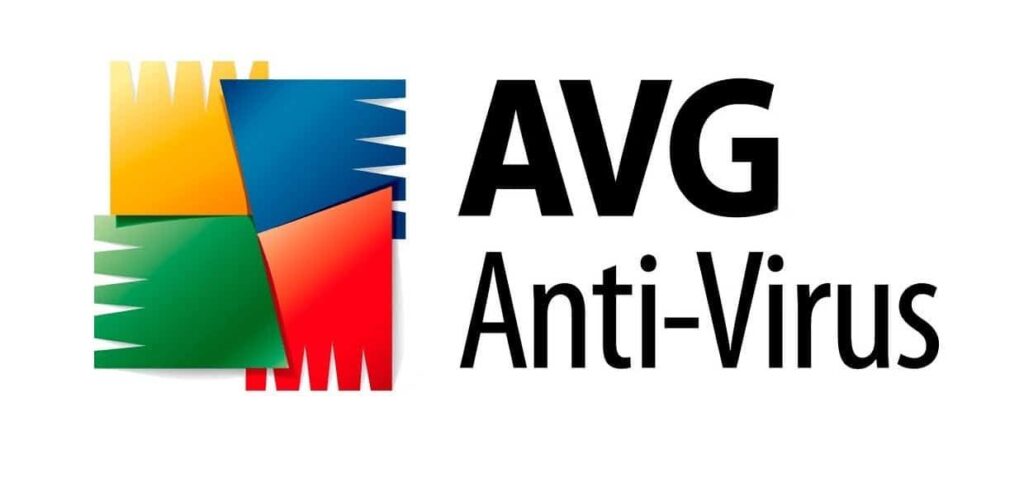 AVG Free Antivirus is another popular lightweight antivirus for Windows 11, 10 and other versions that is able to detect and remove all types of malware and virus from your PC. Whenever you open a site it aware you if it is malicious or harmful. It also detects harmful files and prevents you from downloading them.
The antivirus software offers real-time security updates and also boosts the performance of your computer. The antivirus is capable of protecting your device against viruses, adware, malware, Trojans, rootkits, etc. It also protects the system from cyber-attacks caused by email attachments.
Features 
It offers an anti-theft feature for mobile 

Ransomware protection 

App backup 

Smart scanner 
10. MalwareBytes
With MalwareBytes, you don't have to worry more about your cybersecurity other than what you find around the corner. Every kind of threat can be successfully perished by the use of the MalwareBytes security device.
Features:
Malware protection is instant and safe.

The proprietary ransomware technology can safeguard your computer, files, and photos.

Brute force protection is also enabled which helps block hackers from getting your login information.

It will use almost half of your CPU resources less.
11. Panda 
Another name we have in the list of best lightweight antivirus is Panda. Using this software you can easily scan for adware, spyware and ransomware files. It offers a user-friendly interface which makes it easy to use even for beginners. This tool prevents you from downloading malicious files by blocking them. 
It provides 100% real-time protection against cyber threats. No matter you are a beginner or professional, this software provides all the features which suit your needs.  
Features 
It offers a rescue kit feature

It is a free antivirus which comes with a secure VPN

Provides gaming mode in free version 

Real-time protection 
12. Norton Antivirus 
Norton Antivirus has also occupied its position in the list of best lightweight antivirus. It is the most popular and trusted antivirus software for Windows OS and offers multiple layers of protection to your system. You can buy its premium plan as it is less expensive. Apart from Windows OS, it supports other platforms like Android, Mac and iOS.
The software provides protection against viruses, malware, ransomware and other online threats. It is able to block all suspicious activities and keep your personal data secure from cyber attackers. It has a user-friendly interface and all its features are easily accessible. 
Features 
It has a password manager

Secure VPN

Cloud data backup

Stolen wallet protection
FAQ 0n Most Lightweight Antivirus
Which is the best lightweight antivirus?
Several antivirus are available that are lightweight and consumes very few system resources. In the above article, we have listed the best lightweight antivirus you can read the above article for more information.
Some of the best lightweight antivirus are AVG free antivirus, Avast free antivirus, Bitdefender, Kaspersky antivirus and Panda security. 
Which antivirus slows down computers the least?
The antivirus can protect your PC from malware, virus, phishing attacks and malicious sites. But the antivirus consumes a lot of system resources and slows down the PC at the same time.
To avoid this situation you need to have a lightweight antivirus that can scan and remove the virus and protect your system against malicious activities also consumes very little memory. 
Is Avira Free lightweight?
Yes, Avira is a free lightweight antivirus that protects your system against viruses. It is an award-winning antivirus for Windows, Mac, Android and iOS. It also offers a pro version with some additional features. 
Is there a lighter antivirus than Windows Defender?
There are many lightweight antivirus available in the market nowadays. If you are in search of a lighter antivirus than Windows Defender then you can have a reference for the above article.
We have listed some of the topmost antivirus in the article. 
Also Read