Primarily, it must involve functions like 
Mixing your music, 

Recording for yourself and others and 

Bringing together different song components. 
With the help of it, you can create superior quality music and also give your career a headstart with better formatting and utilities.
To know which of these software suit you better, you can rely on the below given options. Test all that suit you best to find out the right ones for yourself. Most of those cited here are affordable options that can bring around high-quality music.
Here are my Top 10 Music Production Software For PC from this blog.
Ableton Live 11

FL Studio

Audacity

Apple Logic Pro X

Garage Band

PreSonus Studio One 3

Sony Acid Pro

Steinberg Cubase Pro 11

Reason 12

Avid pro tools
10 Best Free Music Production Software In 2022
From the listicle below, learn the 10 best software used in music production.
1. Ableton Live 11
With Ableton Live 11, the music producing software marketplace will undergo a wholesome change when the traditional rulebook will completely move out of fashion and the new trendsetter will pitch in. It serves not just as a recording instrument but also is rather serving as a performance instrument.
With the Live 11 music making programs, there is an altogether new level that has got added up to the music making that is rich in features.
Features:
You can slip into the fast and creative workflow mode with Live 11 easily.

Three new wonderful instruments got added up that offer and promise a great sounding feature: Upright piano, Brass Quartet and String Quartet.

Three new sound packs are coming up together: Voice Box, Mood Reel, and Drone Lab.
2. FL Studio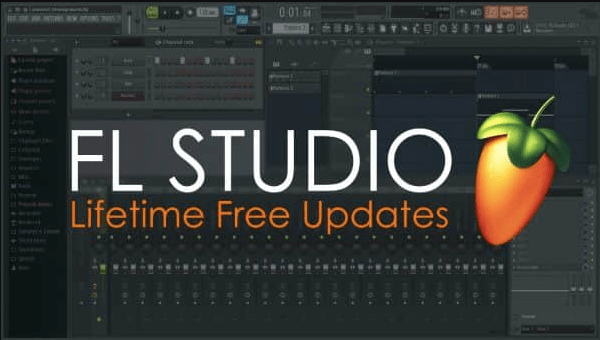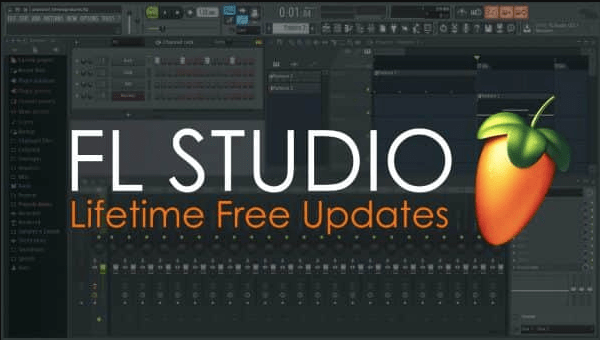 FL Studio will help you pay for the features that you use and thereby they have four prime versions.
Fruity version

Producer version

Signature Bundle

All Plugin Bundle
With all their versions, the common features of the software for creating music that plays a role include;
Features:
MIDI Support and Scripting facilities are available in all the above aforementioned versions.

Lifetime free updates are available with all of them.

Contents includes sample, loops, and presets which are available with all four variations.

Playlist features are available with producer, signature, and all plugin editions completely and partially with the fruity version.
Note: A digital audio workstation (DAW) is a tool that permits users to mix, edit, and record audio according to their requirements.
3. Audacity
Audacity is completely free music production software for beginners. It is compatible with almost every other operating system. Audacity does not come into use in the regular, professional musical world and is in itself a great passage for developing bigger and better software. However, use it to learn your basics and test it with what you already know.
Features:
With Audacity, you can record live audio either using a microphone or mixer or digitalize it for different recordings from other media.

Importing and exporting files is easy and can be done in many different file formats.

It can support 16-bit, 24-bit, and 32-bit formats with the help of superior quality resampling and with appropriate dithering.
4. Apple Logic Pro X
There are a whole lot of instruments that have got added to the Apple Logic Pro X. It is one of the best software for music production for those individuals who are using a MacBook for creating music.
Features:
The Drummer is a newly added feature where the drum beats can be played for different songs virtually. Bob Clearmountain, the legendary rolling stone was in it during its development.

Flex Pitch will use audio tracks as it allows more and more music producers to edit songs and tracks.

A cleaner and the more streamlined user interface are also in use and with the help of this feature; multiple tracks can be merged into one.
5. Apple GarageBand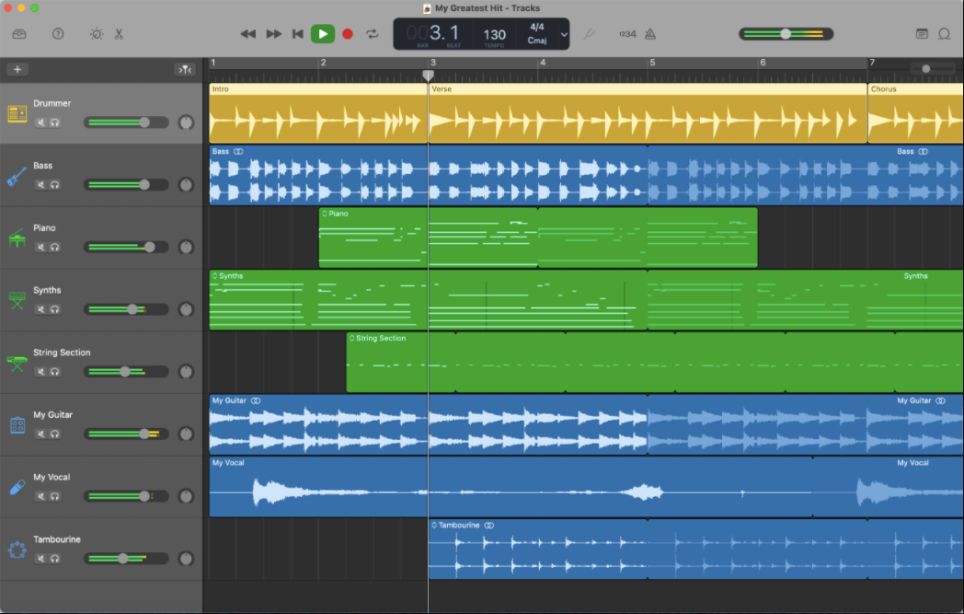 With Garage Band, you can create a great song that works well on your Mac device. Include drum grooves, or use the sound library if you want to, in creating your song. Mixing instruments and synthesizing a song in MacBooks was never easier than now with the new latest Garage Band version.
Features:
Intuitive Designing is one reason to go for it and using its simple interface to enabling quick help does go a long way with many.

The Drummer is the new feature that allows you to choose from 33 players from different genres like hip hop, rock, EDM, and many others.

Sound Library allows you to sift through a collection of different sounds and instruments.

It helps provide amps, stomp boxes, records, masters, and shares, and also enable smart controls.
6. PreSonus Studio One 3
PreSonus Studio One 3 is also one of the best music producing tools for Beginners. It is free music production software and does not do a demo or time out. Instead, you find with it features that can help develop your audio workstation from scratch.
Features:
It does not have a time out option; instead, there is a nag screen and a restriction on the number of songs you can create.

Record and mix songs with no restrictions to the number of songs you can use for yourself while creating your own. You can also get plug-in inserts and string around virtual instruments all the time.

Increase the sweetness quotient of your songs by mixing the nine PreSonus native effects, primarily audio plugins that will help cover different bases.
7. Sony Acid Pro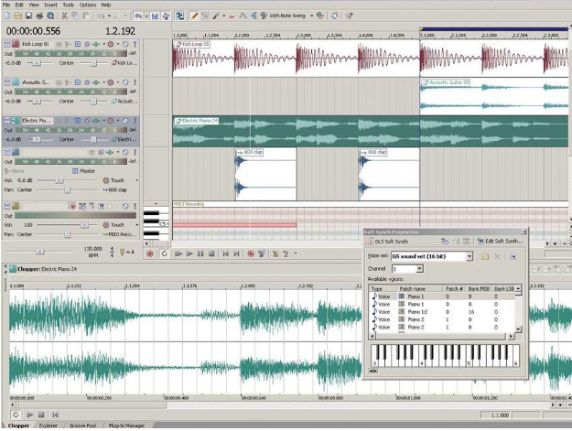 Music creation software, Sony Acid Pro, and its intuitive DAW functionality can do surround sound mixing alongside provisioning a faster immensely creative environment. This is claimed by Sony to be the best software when recording a live band, a stage performance, or for scoring films and post-production processes.
Features:
An audio and MIDI mixing console offers different routing options and mixes consoles suitably.

MIDI track freeze produces many soft synths and produces a .wav file that one can stream and playback as an audio file.

With the software allowing rendering in real time, you can bring in different instruments together like the microphone, MIDI controller device, and so on.

It offers enhanced beat mapping in ACID Pro 7 software and also supports additional file formats like FLAC, AAC, AA-3 Studio, and MPEG-2.
8. Steinberg Cubase Pro 11
It has been upgraded to the Sampler track and comes equipped with a supervision audio analyzer. A host of different features and plugins add to the simplicity of the device.
Features:
The imager utility effect is present with the new version of the software.

It provides your system with Frequency 2 dynamic EQ.

The software comes with newer sample sets and has undergone performance upgrades.
9. Reason 12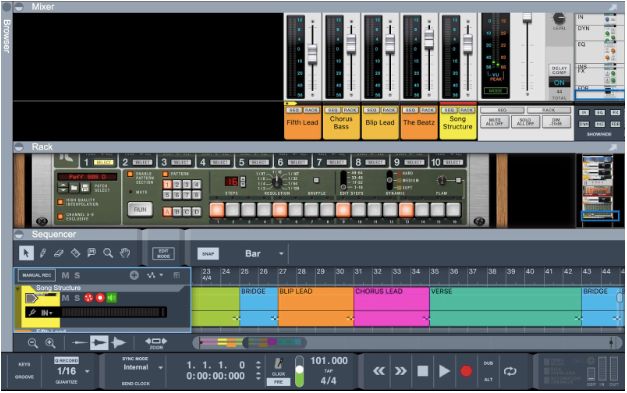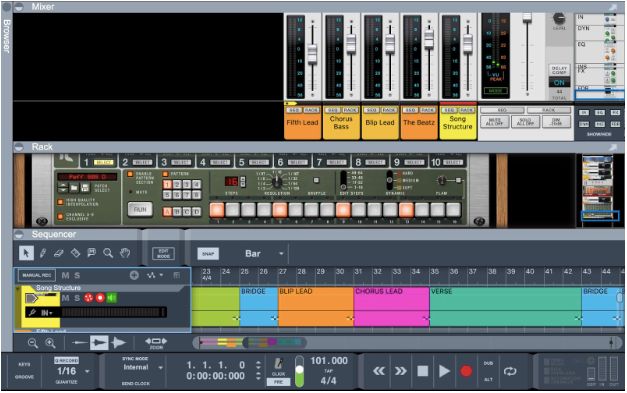 This new version of Reason 12 comes with a lot of new features that can help one develop the best music in line. There was a long wait for the updates to appear with this current version. It is not DAW centered but it is currently present everywhere.
Features:
It introduces the mimic creative sampler for music producers and beat makers.

Combinator is a tool with which you can bring together new instruments and older ones or create your own interfaces.

The resolution of graphics is first hand, and everything that appears on this site is large and shiny.
10. Avid Pro Tools
Use the Avid pro tools features that can work as open source music production software. It brings in a massive collection of instruments, sound settings and plugins to create the right mix for you.
Features:
All the three versions, Pro Tools Artist, Pro Tools Studio and Pro Tools Ultimate have the right audio, MIDI and video tracks in place.

They have several compatible interfaces like Core Audio, WASAPI, and ASIO.

There can be 16 simultaneous recording inputs for pro tools artist, 64 for pro tools studio and 256 for Core Audio and ASIO, 192 for Hybrid engines, HDX, and HDX Classic)and 64 for HD Native.
Conclusion On Best Free Music Production Software
Here is a group of free music production software apart from the premium ones for your musical journey. If you wish to have more information on the same, do refer to the essentials presented here. If there is even one that works best for you, do not hesitate to start using it before migrating to something better as you learn and grow as an artist.
Pro Tip: While recording your musical masterpiece, if you wish to remove muddy sound, then it is advisable to remove the frequency below 30-40 Hz from your recorded track.
Most DAWS are equipped with effective spectrum analyzers but multiple plugin companies also offer their own analyzers that offer enhanced visual feedback.
FAQs
What software is best for music production?
A myriad of music production apps is available to help you make music with your computer. However, if you want to know which tools offer the best features, then take a look at the above blog.
What is the easiest software to make music?
Fl Studio for Windows users and Logic Pro X for Mac users are the two most easy to use software for making music.
Is FL Studio good for beginners?
Yes, FL Studio is great for beginners because it has an user-friendly interface and features, is easy to learn, and also comes with a free trial version thus regarded as one free music production software.
Is FL Studio worth it?
Yes, you can find out if FL Studio is worth it by installing the trial version first to see if it is capable of satisfying your needs.
Also Read