Are you looking for the best Music Visualizer program? There is no need to look any further. We've examined some of the best music visualizer software in this article, which will make you fall in love with them once you start using them. 
When you listen to music while watching something enticing and colorful on the screen, it feels great. Let's get started.
What is Music Visualizer software?
Music Visualizer Software generates graphics or patterns dependent on the beat of the music you listen to. The primary distinction that will bring more feel to the music is the intelligence in the coding of various musical visualizers.
Some music visualizers additionally include a screensaver on the screen that uses the same effect libraries as themes.
What to look for in music visualizer software
A decent music visualizer software should provide you with easy options for visual themes. They must be different and visually appealing. The procedure for selecting and implementing these themes in your music should be as easy as possible.
It must be compatible with the most recent operating system and function seamlessly across different PCs and other devices.
Here are my top picks to try this year.
BOOM 3D
Magic Music Visualizer
Renderforest Music Visualizer
Motionbox.io
Morphyre
VSXu
Adobe After Effects
SongRender
Plane9
Sonic Visualizer
13 Best Music Visualizer For Windows 11, 10 PC
1. Boom 3D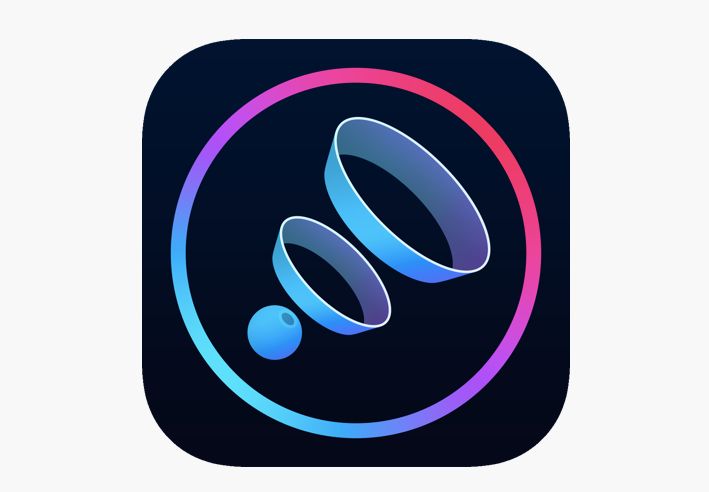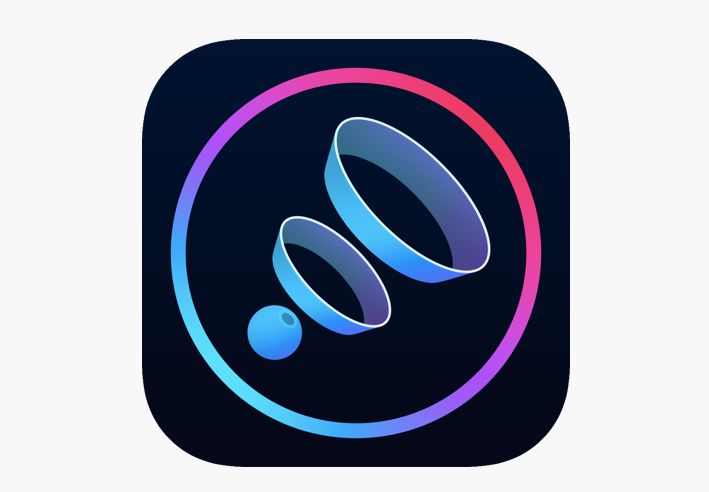 BOOM 3D is an award-winning professional music visualizer software intended to display your media materials with amazing 3D effects on any speaker from any device, medium, or streaming platform. To experience your music, you wouldn't need an expensive headset or pricey audio system boosters.
The finest audio enhancement software with amazing 3D sound systems that make any other kind of earphone sound fantastic!
Features
Its surround sound transforms your computer into a music amplifier.

It includes a powerful 31-band equalizer for fine-tuning sounds.

This tool is accessible for both Windows and Mac computers.

It can play your locally saved music with unrivaled boom effects.
2. Magic Music Visualizer
Magic Music Visualizer is another best music visualizer that is perfect for musical performances, clubs, education, theatres, advertising, and a range of other uses. Its user-friendly and modular design simplifies the creation of audio effects and animated graphics.
You may use the tool to create stunning images from scratch by combining various bright and distinctive effects. You may draw different geometrical patterns to move in response to your commands, make 3d models that move or spin in rhythm with the beats, and alter media in real-time utilizing visual content and live performances.
Features
It can generate geometric designs that move and pulse on demand.

It enables real-time video alteration with video recordings and live performances.

This tool can generate GLSL shaders.

It has GPU-accelerated visuals that blend in with the sound.
3. Renderforest Music Visualizer
Renderforest is a free music visualizer that allows you to easily make visual content. This little software will enable you to operate across several browsers. It is an excellent tool for producing visual content on the web. The software allows you to select from a variety of visualization templates, especially designs with text and templates with image holders.
Its design process is incredibly easy. You have to provide your name, the song's title, and a backdrop photo (if applicable), and then choose a design that best matches your music.
Features
It provides a diverse set of visualization templates.

It sends your completed video to you via email.

This tool can create excellent intros and outros for your YouTube channel.

There are explainer animations and presentations.

It provides time-saving video editing options for your business.
4. Motionbox Music Visualizer
Motionbox.io is another best music visualizer for windows pc. However, if you're experiencing difficulties, they provide a wonderful get-started tutorial and a support crew to assist you.
Because it is online, you can access it from everywhere as long as you have a connection to the internet. Because they are Freemium, you may produce videos by just creating an account. Paid users have the option to make more videos without a watermark. Fortunately, they are also among the most affordable in the marketplace.
Features
It can directly import videos and pictures from Pexels and Unsplash.

It has the features of text animations, audio spectrums, and motion graphics.

This tool is one of the most affordable providers.

It contains many templates that will suit 99 percent of users.
5. Morphyre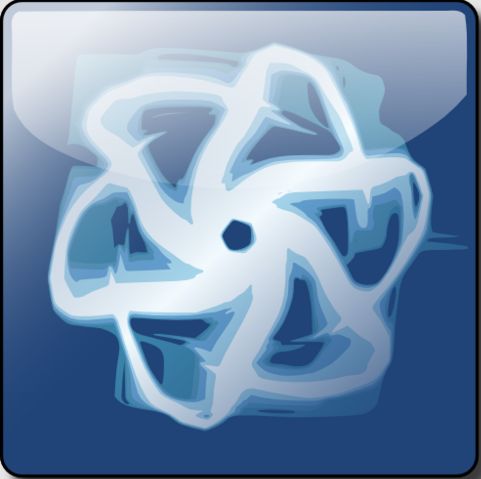 Morphyre is a fantastic 3D music visualizer with hundreds of unique 3d models that will take your breath away with the graphical quality and music synchronization. You have flexibility about which scenes are presented as well as the various effects.
To use this software, you'll need a processor that runs at least 1GHz and a graphics card that supports OpenGL 2. Although the tool has been thoroughly tested, it cannot be assured that Morphyre will operate on every machine. If this utility creates problems on your pc after installation, simply remove it and try other software from our list.
Features
It features a simple user interface.

It supports video streaming and real-time input from several sources at the same time.

This tool allows you to create custom settings by changing their source code.

Use sliders to change the saturation, direction, zoom, hue, and brightness.
6. VSXu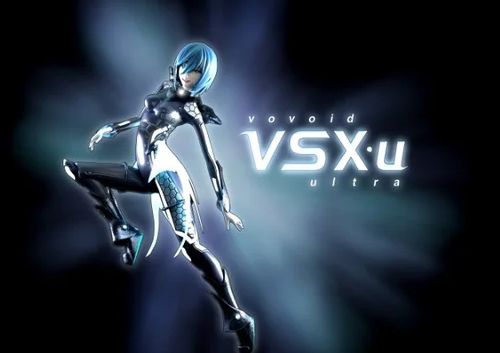 VSXu is a strong and very user-friendly tool. It is basically a device modular programming system that exists solely to visualize music and generate graphical effects in real time.
The software is designed on a customizable plug-in-inspired structure, allowing users to create their own presets. As such, it is used to produce real-time graphics, visual effects, and various other related things. Because the software is open-source, it is free to download and use.
Features
It is open-source and completely free to use.

It has a powerful visualizer of music.

This tool can generate images in real time.

It is completely configurable.
7. Adobe After Effects
There's no better alternative than Adobe After Effects if you're seeking a music spectrum visualizer tool with simple features. Adobe After Effects is a well-known digital visual effects tool, so be sure it's sufficient for the job. To add the music spectrum effect you want, start by making a new composition, then importing the music file into your project window and searching for the Music Spectrum effect.
Bars, analog lines, analog dots – whatever the effect, they're all ready to give viewers a feeling of changing the sound, resulting in a stronger overall impression.
Features
It features a large number of unique effects from which to choose.

It has VR Technology titling and graphics.

This tool has a VR Converter and VR Comp Editor.

It integrates seamlessly with any other Adobe apps you have installed.
8. SongRender
This web-based software lets users make videos using their own audio and visuals. From within the software, the waves can be simply altered and exported to social media platforms. Users can submit their own backgrounds and the final output, which is produced in 1080p HD.
Features
It has a user-friendly interface.

It has the feature of Live Preview.

Waveform types and forms are supported.

It may generate stunning video segments for each episode of your podcast.
 9. Plane9

Plane9 is a scene-based best 3D music visualizer that works well on Oculus Rift, VR, or as a screensaver. With over 250 configurable effect settings, you'll never have to settle for a single perspective for a whole music track. Plane9 helps you mix scenes with smooth transitions, providing you with a continuous experience of a music's flow.
Aside from responding to sounds captured from a mic, it effortlessly moves to any music you are playing, be it iTunes, Spotify, or whatever.
Features
It can analyze music from approximately 18 speakers and supports real-time audio streaming.

This tool can display several monitors.

It functions as a standalone window, Oculus Rift, and screensaver.

It may even respond to anything you capture from a mic or other source.
 10. Sonic Visualizer
Sonic Visualizer is the best free, open-source tool for Windows, Linux, and Mac that is intended to be the first software you use when you want to attentively examine an audio recording. It's intended for archivists, musicologists, signal-processing specialists, and anybody else seeking a user-friendly approach to examining what's within an audio file.
This software is best suited for professional use. In particular, it may be utilized for high-quality audio transfer during single vocal recordings and rendering comparable recordings.
Features
It is available for Windows, Linux, and Mac.

It is fully customizable.

This tool gives precise visualizations.

It offers the ability to quickly visualize numerous audio files.
11. Specterr
Specterr is a custom music visualizer that is just not fast but also efficient which helps grow your audience faster. Several friendly features come in handy for the people who use it daily for managing their music visualization.
Key Features:
Using an online editor, you just need a few minutes to make a video.

Video rendering is facilitated in the cloud and it also means that their computer will do all the work for rendering the video to the cloud files.

Storage limitations are no longer an issue and you can export as many videos as you want.
12. Kapwing
Add the waveform or audiogram to your music video-make lyric videos, and karaoke, or use them for audio engineering programs. An audiogram is a graphical representation of the frequency and amplitude. It is easy video editor that can help you add text, and change color, and background as and when required.
Key Features:
Select elements from the toolbar located in the upper end for a video obtained either from social media or from your device by pasting their link into the given space.

Include the waveform from the upper right hand and also position your audiogram on the canvas of your project.

You can share it anywhere and can add it to any of your videos easily.
13. Wofox
Use minimal visual efforts to create your songs and with this tool, you can select music as per the genre of your music video. Use any of the file types like .mp3, .mp4, and .wav for creating your visualization video.
Key Features:
Customizing music is possible as per your choices and likes.

With the help of this music visualizer, you can not only download but also share files on your social media.

Mix different music audio templates and graphics into your visualizer.
Comparison Of Top 10 Music Visualizer Software
Product Name
Best For
Platform
Price
Free Trial
File Size
Latest Version
BOOM 3D

3D sound system

Windows 10 and above

$14.99 

Yes

30.8 MB

13.4

Magic Music Visualizer

Audio effect creation

Windows

$44.95 

NA

16.6 MB

8.12

Render forest Music Visualizer

Free music visualizer

Windows 7 and above

$9.99 per month

NA

NA

NA

Motionbox.io

Access it from anywhere as long as you have an internet connection & can import videos from Pexels and Unsplash 

Windows XP and later

$39 per month

Yes

NA

4.3.1

Morphyre

Aids real-time input from different sources

Plugin in iTunes, Windows Media Player, Winamp, or on its own

$3 per month

Yes

2.37 MB

1.64

VSXu

Helps produce real-time graphics

Windows XP/Vista/7/8/8.1/10

$14.36

NA

12.01 MB

0.9.1

Adobe After Effects

spin graphics, twirl titles

Windows 10 (x64 only) v1703 and later

$20.99/month

$31.49/month

$239.88/per year

Yes

1.14 GB

22.5

SongRender

Features of live preview

Windows 10, 8 and 7 PC

$15 USD per 5 videos and $30 USD per 12 videos. $54.99/ mo per app

No

55 MB

NA

Plane9

Displays different monitors

Windows 7/8/8.1/10 (32 and 64 bit)

Freeware

Yes

26.5 MB

2.5.1.3

Sonic Visualizer

Precise visualization measures

Windows

$199.00

No

21.17 MB

4.4
FAQs 
Q: How do I make a free audio visualizer?
ANS: Follow the given steps below to make a free audio visualizer:
1: Use any of the music visualizer software listed above.
2: Upload an MP3 or WAV file in good quality.
3: Personalize the visualizer.
4: Upload any of your logos and any other photos you have.
5: Export your video.
 Q: How do you Visualize music?
ANS: You can use any of the music visualizers listed above to visualize music.
Q: How do I add a visualizer to the audio?
ANS: follow the steps below-
Download and install any music visualizer.

Import your audio file to the installed software.

Add visualizer to audio
Q: Does VLC Visualizer?
ANS: Yes, VLC is a Music Visualizer. By default, Windows has six visualization effects.
Also Read