Classic games are hard to let go of, especially when you can relive every moment on your PC or Android device. The best Nintendo 64 emulator for PC or Android devices ensures users play legendary games through console dubbing.
Some of the most exciting games from the 90s and earlier are now available through N64 emulators. It's now easy to download a decent Nintendo 64 emulator and enjoy classic titles like Super Mario, Adventure Island, and so much more.
But you can't settle for an inferior N64 emulator if you want to recreate that nostalgic feeling you get from classic games. That's why you need the best N64 emulators for PC and Android to make the most of your gaming experience.
10 Best N64 Emulators for PC & Android
Check out the list of the 10 best Nintendo 64 emulators for PC & Android that guarantee an enjoyable gaming experience whenever you want!
1. RetroArch
The RetroArch emulator for N64 games allows users to relive the entire classic experience while playing top-rated titles from Nintendo. It is one of the very few gaming emulators that supports Windows, Mac, and more operating systems with no noticeable glitches. 
Major Features
Has many customization options

Runs on Windows and Mac operating systems

Supports n64, v64, and other ROM formats

Allows users to switch video plugins for a better gaming experience
Platform Supported: (All Platforms)
2. Classic Boy 
Countless N64 games can run on your Android device through the Classic Boy emulator. The emulator provides enough support to allow gamers to connect extra controllers to enjoy classic titles with ease. 
Major Features
Allows users to scale any N64 gaming title across all Android screens

Supports customization to allow users to edit their keyboard and other game settings

Provides users with plugins to connect external controllers

Allows users to load PS3, Xbox, MOGA, and other game profiles
Platform Supported: (Android)
3. M64Plus FZ Emulator
The M64Plus FZ Emulator is one of the few N64 emulators that allow users to add plugins after installation. The app offers users enough support to run classic games with its easy setup mode and other preinstalled tools. If you are looking for a Nintendo Entertainment System Emulator for PC then you must check this blog.
Major Features
Step-by-step tutorial for easy setup

Comes with all required plugins preinstalled 

Allows users to add plugins

Scalable to fit most Android OS versions
Platform Supported: (Android)
4. Mupen64Plus
Mupen64Plus ranks high among the best N64 emulator options and provides users access to top-rated Nintendo classics. It has an online interface build (the M64Py) with an offline option available to load all N64 games through the emulator.
Major Features
M64Py plugin to help users load N64 games easily

Multiple platform support that allows users to play games on Android, Windows, Linux, and macOS operating systems

Supports Firefox and allows gamers to run different titles through the browser's client software on Android and Windows 

Quick access menu bar to support easy customization settings
Platform Supported: (Windows, Mac, Linux, and Android)
5. N64 Emulator Pro
Do you want to play any N64 game on your PC and start where you left off? You'll want to check out the N64 Emulator Pro and its great features. The app also supports N64 ROMs in widely-used formats like v64, n64, .zip, and so much more. 
Major Features
Allows users to play games and save their progress

Scalable screen to match many resolutions

Supports N64 ROMs in multiple formats

Allows users to customize their keypad across the gaming screen
Platform Supported: (Android)
6. OpenEMU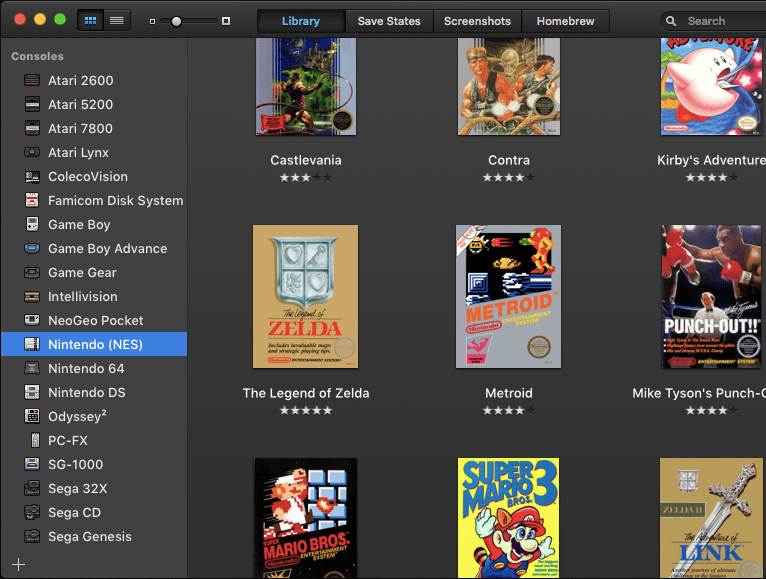 If you've got a soft spot for more classic games than what the N64 offers, you'll need to check out OpenEMU. The open-source software provides users with easy customization options, sleek organization, and other great features for maximum enjoyment! 
Major Features
Supports games on NES, Game Boy Advance, Atari 7800, NES, Sega Genesis, etc.

Allows organization of all your games into a library

Comes with an automatic search option to load all games on your device with ease

Scalable template to fit screens of all sizes
Platform Supported: (Windows, Mac)
7. Project64
Project64 is one of the good n64 emulator options written in C++. The app allows users to download and enjoy 1000+ top games from the N64 era on Windows and Android devices. It is also one of the very few open-source options that allow bug fixes within the fastest possible time for a wholesome gaming experience.
Major Features
Supports both N64 and 64DD titles

Allows users to change keyboard controls to play games with unique settings

Offers graphic controls that allow users to get better picture quality on their classic games

Supports external USB controllers to equip gamers with enough tools to enjoy their favorite games
Platform Supported: (Windows)
8. Sixtyforce
Mac users can enjoy their favorite game titles with the Sixtyforce emulator. The software allows users to select their favorite titles and customize gameplay for a robust gaming experience. It also provides scaling options to fit all Mac screens with no hassle. 
Major Features
Ideal for devices running on macOS

Supports all resolutions of classic games

Provides enough customization options to allow users to run their favorite titles with ease

Scalable build to fit most screens
Platform Supported: (Mac)
9. Super64Plus
Gamers keen to run multiple emulators will fancy what the Super64Plus has to offer. It is one of few emulators that allow gamers to run classic titles on Linux, macOS, Windows, and other operating systems with ease. 
Major Features
Supports multiple emulators in one place through its GUI

Allows macOS, Linux, and Windows users unrestricted access to top gaming titles

Users can record their progress and live stream their gameplay on Twitch

Runs with the ParaLLEl core to support all high resolutions with ease
Platform Supported: (Android)
10. Tendo64
Tendo64 is popular as an emulator that allows gamers to run their favorite games in different ROM formats. It also supports some high-end plugins to ensure gamers get the best experience to navigate and play their favorite classic titles however they want!
Major Features
Allows users to customize the on-screen button and overall layout

Neat user interface that allows easy navigation of your favorite gaming titles

Allows ROMs in .zip, n64, v64, and z64

Supports GlideN64 or Rice-Fast plugins for a smoother gaming experience
Platform Supported: (Android)
Final Word
Gamers keen to enjoy classic games through the best N64 emulator have ten great options to choose from. These apps provide vital features required to load and play top games from the N64 console on your latest devices with ease!
Choose the best N64 emulator for your device and make the most of your gaming experience right now!