If are you looking for the best NES Emulator for windows 11, 10, 8, and 7 PC then you are on the right place. NES is known for its best-selling games like Super Mario Bros., Super Mario Bros. 2 & 3. Read the detailed blog post here to know the list of emulator
Nintendo Entertainment System by Nintendo is a third-generation video gaming console meant for home and personal use. Besides this, it is also known for other popular games like The Legend of Zelda and Metroid. 
Playing Nintendo games is still possible with the list of best free NES emulators available for Windows 11, 10, 8, and 7 PC.
RetroArch

FCEUX

JNES

Nintendulator

VirtualNES

Nestopia

Mesen

RockNES

Dolphin

SNES9x
14 Best NES Emulators for Windows 11, 10 PC (32, 64-bit Download)
In this blog, we have curated a list of the best NES emulators for windows PC that you can utilize for Windows to play Nintendo games. 
1. RetroArch
RetroArch is the first emulator tool on our list of best NES emulators for Windows 11, 10, 8, and 7 PC. This is because the tool is quite advanced and is packed with a great number of features and customization capabilities.
This makes the tool quite popular among people who are frequently in need of NES emulators to play their favorite Nintendo games on their Windows computers. Here are some of its most useful features.
Noteworthy Features of RetroArch:
The interface resembles closely to the PS3.

It lets you rewind the game in real time.

This emulator allows you to play games from the NES along with the Famicom Disk System.

It can simulate almost similar to identical graphics.
Reason to Download – This is the best Nintendo emulator as it supports multiple platforms like Windows, macOS, and Linux and also runs on smartphones and Apple phones. You can also use this on gaming consoles such as PSP, PS, Vita, PS3, and many others. 
2. FCEUX
FCEUX is the next best free NES emulator for pc with plenty of features and customization abilities that is hugely preferred by the NES community. The color palette offered by FCEUX has some scope for improvement though.
Overall, this NES emulator for windows pc is something that you should not miss if you really want to enjoy NES games.
Noteworthy Features of FCEUX:
It offers to debug features, in addition, to ROM-hacking and making speed runs.

This emulator supports multiple file formats inclusive of NES files.

Installing this emulator app is a breeze.

You can also enjoy the support of a joystick.
Reason to Download – This NES emulator suits all the needs of casual as well as advanced players. It includes all those tools which offer you a great emulation experience.
3. JNES
JNES is another best-in-class NES emulator for windows 11, 10, 8, and 7 PC that comes with numerous offerings. It is easy to use, can be installed effortlessly, and has a simple setup. The best part of this app is that it is a free NES emulator tool that can let you play all your favorite games without any hassles.
Noteworthy Features of JNES:
The gamepad feature lets you control sound and also adjust the screen size.

It is compatible with NES or NSF ROMs.

This emulator comes with a simple interface.

It offers support for 20 languages.
Reason to Download – This is another Nintendo emulator for Windows which offers great functionalities for Windows 11. Using this emulator you can record game audio immediately to your PC.
4. Nintendulator
Nintendulator is another best free NES emulators for pc which is coded in C++ and is known to offer a marvelous gaming experience to Windows PC users. It is a robust emulator with a minimal interface design and plenty of impressive offerings.
Noteworthy Features of Nintendulator:
The Game Genie support helps to bring the auto-play feature into effect.

It is also enabled with soft and hard reset features similar to the original console of Nintendo.

Nintendo also has built-in USB Gamepad support.

It is available free of cost.
Reason to Download – This is a free NES emulator for Pc which offers you a great experience of playing games. It allows you to save your game in the form of a movie. It supports multiple file formats including.FDS, NES,UNIF and .NSF files. 
5. VirtualNES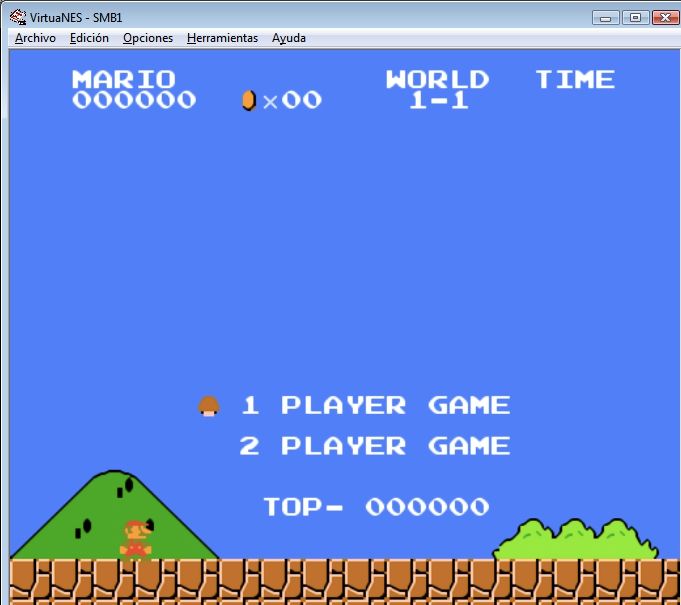 VirtualNES is loved by the NES community for its extremely customizable features. It works absolutely smoothly with Windows computers and is independent of the need for additional support.
Noteworthy Features of VirtualNES:
Supports active Cheat Codes.

Offers support for an external joystick.

Enabled with a gamepad.

Comes in a full-screen mode and an adjustable screen mode.
Reason to Download – This NES emulator offers some features which make it different from others like it lets you change the palette color and apply cheat codes as you can get infinite lives, infinite ammo, etc. 
6. Nestopia
Nestopia is a RetroArch core emulator that is ideal for those players who don't want to go through the hassles of installing RetroArch.
Noteworthy Features of Nestopia:
It can be downloaded for free.

Offers multiplayer support.

It supports external devices.

Offers auto-saving features, in-app recording, and sync.
Reason to Download – This is another free NES emulator which allows you to run NES games on Windows OS. Now, you will also get features like built-in speakers in it and also have control over volume. 
7. Mesen
Mesen has earned its reputation for having the best accuracy when it comes to NES emulators for Windows and Linux. This emulator tool comes with a clean user interface and is compatible with a mammoth number of 290 game titles.
Noteworthy Features of Mesen:
Facilitates smoother and swifter gameplay experiences.

Offers netplay, video & sound recorders, equalizers, and cheat codes.

Facilitates the creation of autosave points.

Remembers the last ROM file used while gaming.
Reason to Download – This is a good NES emulator as it has the most user-friendly interface and allows you to play all the licensed games. You will get multiple features in this emulator like a cheat finder, sound recorders, equalizers, etc.
8. RockNES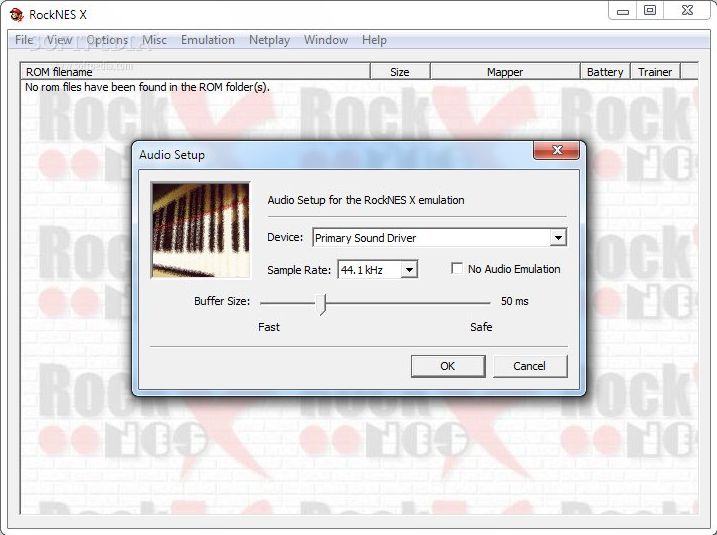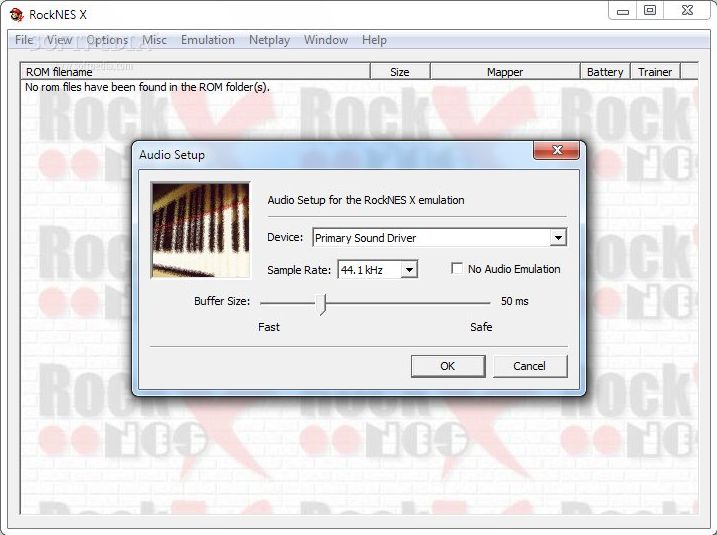 Still, searching for your ideal NES emulator for pc? RockNES is a powerful and stable NES emulator for NES game lovers as it supports all kinds of games. It has a nice user interface and comes with a plethora of features.
Noteworthy Features of RockNES:
Offers an Eagle Mode to help with in-game graphics and sound.

Facilitates setting own sound, video, and game control options.

Offers support for Game Genie.
Reason to Download – RockNES offers an eagle mode which makes your games look good. It has an in-built 6502 CPU disassembler and also lets you record sound in WAV format. 
9. Dolphin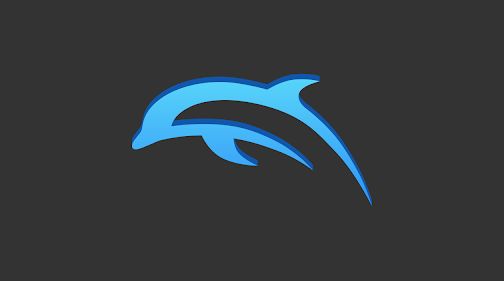 A free and open-source emulator meant for Wii and Nintendo GameCube, Dolphin is just apt for delivering a smooth gaming experience.
Noteworthy Features of Dolphin:
Offers quicksave option.

Offers a 1080p resolution.

Compatible with Windows, macOS, and Android.

You can enjoy playing most NES game titles from all across the world.
Reason to Download – This NES emulator for Windows is a powerful emulator with some advanced features. It supports multiple PC gamepads. 
10. SNES9X
If you are looking for a good option to emulate Super Nintendo and Super Famicon games, then here is your best bet in the form of the SNES9x emulator. Coded in C++, it offers the following features.
Noteworthy Features of SNES9X:
Enabled with CPU emulator cores in assembler.

Compatible with Windows, Linux, macOS, and Android operating systems.

Offers support for SNES games along with NTSC, PAL, and NTSC-PAL.
Reason to Download – This NES emulator allows the users to save the game whenever you want. This emulator doesn't require any installation to run games. 
11. NESbox / Universal Emulator 
NESbox is a modern NES emulator for Windows PC. You can play NES games on either its website or directly in your browser. To use this emulator you need to use Microsoft Account as it loads ROM files directly from your OneDrive account. 
This online emulator supports Super Nintendo (.smc), Gameboy (.gb.gbc.gba) and Sega formats. You don't need to download any emulator to play the games by visiting its website. It allows you to play NES, Super Nintendo, Gameboy Colour, and Sega Genesis on your Windows PC. 
Noteworthy Features of NESbox:
You don't need to download a .exe file 

It supports keyboards

Supports Xbox 360 controller

It saves the game state to OneDrive
Reason to Download – If you are looking for an NES emulator to play your favorite Nintendo games on your Windows PC without downloading an emulator on your PC then NESbox is the best option for you.
12. Bizhawk
Bizhawk is a multi-system emulator for Windows that lets you run games from various classic consoles.  This NES emulator has its own in-game video and audio recording option. It supports multiple platforms including Virtual Boy, Nintendo 64, Sony PlayStation, SEGA Master System, and many others. Despite being loaded with powerful tools Bizhawk is easy to use.  
The best thing about this emulator is that it covers infinite platforms and all kinds of advanced functions which are needed by players who want to get the most from video game emulation.  
Noteworthy Features of Bizhawk 
This emulator is written in c# 

It includes frame stepping and rewinding function 

It offers an input recording feature  

Offers full-screen mode which is best for gamers  
Reason to Download – Bizhawk is a powerful emulator that supports multiple platforms which makes it one of the best all-in-one emulators.  
13. Higan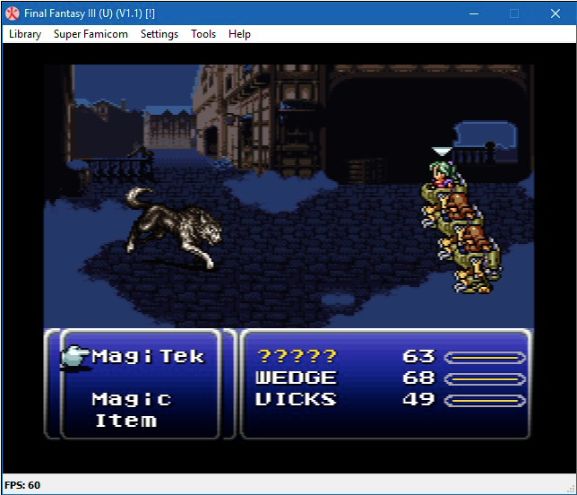 Higan is a free emulator which offers the most accurate emulation of a Super Nintendo. Initially, it was known as bsnes. The emulator can emulate any Super Nintendo game flawlessly. It supports emulating multiple consoles including Sega Mega Drive, NEC PC engine, Nintendo Gameboy/Color, Nintendo  Famicom, and many others.  
It lacks many features like it doesn't assign any hotkey by default to play games in full-screen mode. Also, it is quite costlier than other emulators. If you have an older PC then this emulator is not suitable for you.  
Noteworthy Features of Higan: 
It is available for OS X and Linux  

It is a multi-system emulator 

It lets you play classic video games from various platforms 

Free emulator  
Reason to Download – It is a free multi-system emulator which is able to run every commercial Super  NES title. It is the first-ever emulator to feature SPC7110 emulation.  
14. Nemulator
Nemulator is a NES, Sega Master System, and Game gear emulator for windows which uses Direct 3D X  which means it is only compatible with Windows Vista and the later version. It allows you to run various NES games without any hassle.  
The emulator looks quite complicated but actually, it is one of the easiest emulators to use. Nemulator is a perfect solution for you if you are an NES fan or want to create your own arcade box. 
Noteworthy Features of Nemulator 
It offers support for cycle-accurate timing 

It supports standard controllers 

It is fully controllable from the gamepad 

It can run game gear and Sega master games  
Reason to Download – Nemulator can run a multitude of NES games without any bugs and glitches. The game selection interface is quite unique.
Conclusion On Best NES Emulator For PC (Free Download)
Hopefully, the above article has helped you figure out by now how you can play Nintendo's famous games endlessly with the help of any of the NES emulators for Windows. We have specified the offerings and capabilities of each of the ten tools to help you decide better for yourself.
So, pick the most suitable NES emulators for yourself and enjoy playing your favorite games without any worries.
FAQs
What are the best NES emulators?
Three NES emulators that are excellent choices for Windows PC are RetroArch, FCEUX, and Nintendulator.
What is the most accurate NES emulator?
Mesen is believed to be one of the most useful NES emulators in the market nowadays. 
Is there an NES emulator?
Yes, there are plenty of NES emulators available in the market that can help you play Nintendo games effectively. You can refer to the above article to become aware of the existing NES emulators in the market.
Is the NES emulator safe?
Yes, NES emulators are absolutely safe and genuine to use. 
Also Read