Racing games have become popular ever since they were introduced. Recent additions like online leaderboards, an open world for virtual players, and real-time multiple racing partners have taken the world of virtual racing games to an altogether whole new level. In this article, we will show you the way to the best racing games for PC, both free and paid ones, as well as online and offline games.
If you are one of those who are in love with their lightning speed minds when racing through dirt lanes in virtual games, then this post can help you identify the best online or offline games in town.
Note: It should be noted that not all of these games are free but run free trials instead, so when going for them, choose appropriately based on your priority.
10 Best Free To Download Racing Games For Windows 10 PC: Offline & Online
In this article, we will point out the best free offline and online racing games for you.
1. Hovercraft: Takedown
The best part of this game is that it allows players to build their own hovercrafts and even allows them to choose the shape, color, and customized weapon type for their vehicles. It is quoted as one of the best offline racing games for PC and if you want to team up with your friend, you then need to go online with other players.
Best Hovercraft Takedown features:
The iOS version of the game works very well on Apple TV.

You can go for upgrades and power ups with the game.

As a gamer, you can access a card pack feature for free or through payments and use coins, upgrades and blueprints.

Multiplayer mode allows you to include all your friends and competitors for a wonderful gaming experience.
Fact: Some of these games have provision to use real brands and real cars, some of them even allow use of legendary car models.
2. Forza Motorsport 6: Apex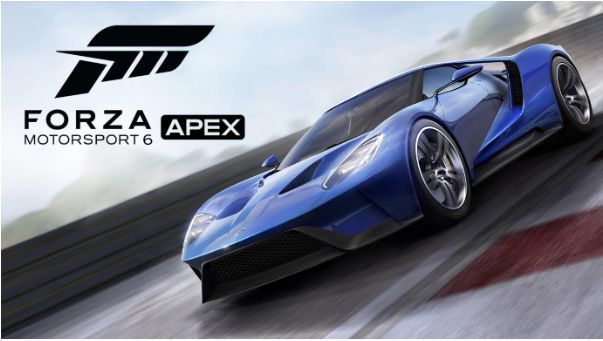 It is one of those realistically built games that players describe as more like driving simulations and yet, as simple as an Arcade game. Every car is real and if you happen to like a car and use it again and again, you get rewards for it. It is the best free racing game on Windows 10 PC or laptop.
Forza Motorsport 6 features:
Graphics done for Windows 10 are stunning with 4K resolutions.

You have a range of 60 cars to select from.

It offers the best graphics, gameplay, and visual quality appeal of all games.

It is the

best free racing game for Windows 10 PC

that allows online gaming via Xbox network connectivity.
3. Asphalt 8
Asphalt 8, the awesome offline racing game for PC offers impressive content for the free racing games, and race tracks are located in some of the most jaw-dropping locations. They have a huge collection, almost 220 cars and bikes that players can use, and awesome free racing games for Windows 10. 
Asphalt 8 features:
It comes with an online multiplayer and an offline single player model.

Content streaming is endless for fast racers.

Defying gravity is possible with the game's airborne features.

Your cars and bikes are licensed for use.
4. CarX Drift Racing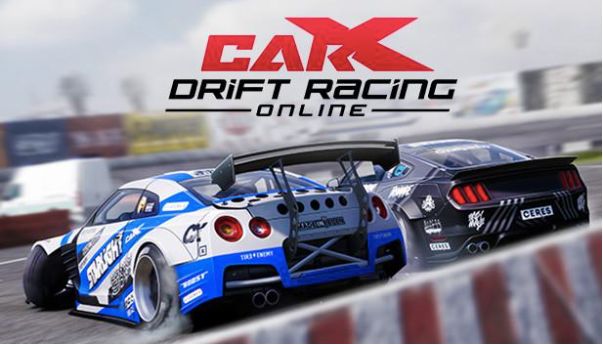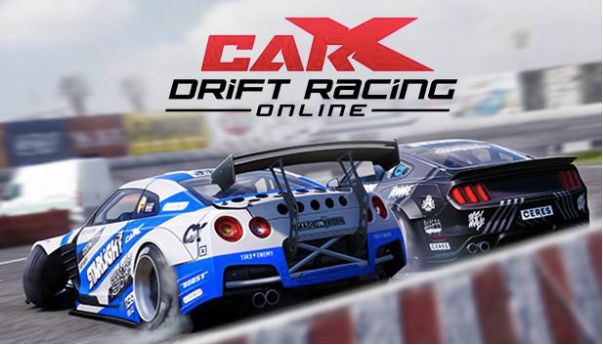 Almost 2 crores plus gamers have already downloaded the game so far on their devices. It is the best free offline and online racing game ever made and has attractive features that support gameplay.
CarX Drift Racing Features:
The game has good supporting features. 

You can have true engine and turbo sounds with it.

Gamers can listen to music while gaming with CarX Drift Racing game.

It has a time attack world championship to compete with your friends.
5. Traffic Racer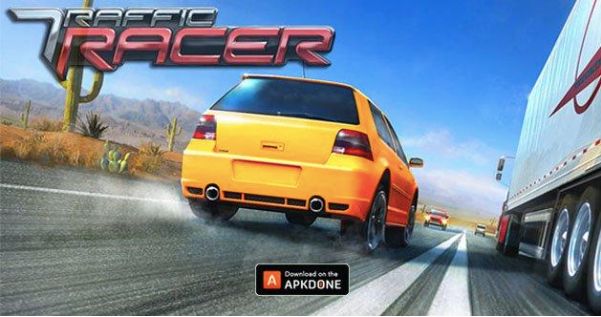 If you are looking for milestone games then this is the car racing game for PC with free download facilities. Using this game, you can earn cash and you can also upgrade your car, and even buy new ones. You can be with the fastest leaderboard drivers on board.
Prime features:
40+ different vehicles to choose from

Wonderful 3D graphics

Online leaderboards

Basic paint and wheel customization
6. GT Racing 2
GT Racing 2 allows players with common goals to come together as it supports cross team playing with real time players. With steering and braking assistance, you can pick up speed in an instant in the game. You can either play the game solo or with multiple players who can be your friends or competitors.
Exclusive features:
It offers 28 challenges every week.

Real cars come together from more than 30 manufacturers.

Test drive facilities with over 1400 supported events.
7. Motocross Bike Racing
Another motorbike racing game for Windows 10 systems is the Motocross bike racing challenge. You can select your own tracks and can perform a lot of your stunts like wheelies, back and front flips, adding and filling nitro-boosters. The game allows you to use your nitro boosters to set the trees on fire.
Features:
Stunning colorful graphics for use

Several different tracks to choose from

Secret surprise elements like boulders, a chain of bridges, caves, and so on.
8. Dirt Bike Extreme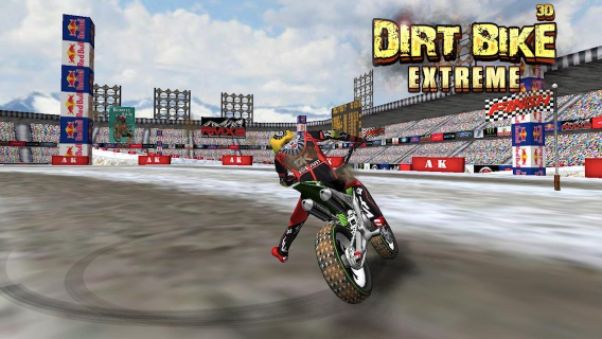 Dirt Bike Extreme is a free racing game for Windows 10 and can entertain you for long many hours. It is an extremely lightweight game weighing just 32 MB, packed with lots of entertaining features, and allows you to test your skills on different tracks.
Features:
It will support 3D graphics 

You can use amazing airborne tricks

Select from a range of 10 different bikes, you can play the game in two different modes- Time Trial and Championship mode.
9. CSR Racing 2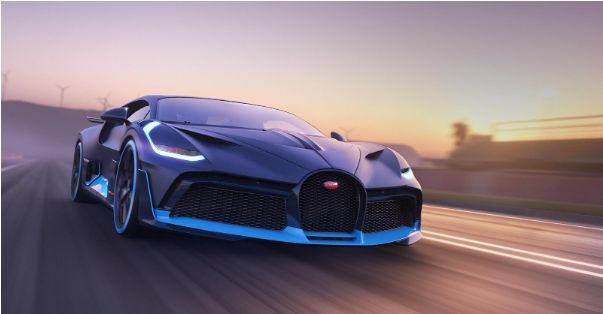 With CSR Racing 2, you can experience hyper-realistic drag street racing in real time. The game allows you to test your racing skills and provides you access to some of the supercars known to be legends. 
Features:
Use your own supercars when playing this game

Drive in AR mode to display your driving skills

It uses hyper-realistic 3D rendering techniques.
10. Dirt Rally 2
To play this game, you need to know your pace notes from the driveshaft. With this game, there will be a lot of crashing experiences and each of their races are neat and is hand-crafted neatly.
Features:
They have neat graphics and presentations with the game.

The use of true to life systems is unrivaled.

It is a simulation game and acts more so like it and everything about the game is so real.
FAQ:
Which racing game is offline?
Asphalt series including the Asphalt 8: Airborne is an offline racing game for PC to be used by Windows, iOS, and Android device users.
Which is the best racing game for Windows 10?
Asphalt 8: Airborne is the best offline racing game for PC players and Hotwheels Race Car Rush is one of the best online racing games.
Is there any free racing games for PC?
Forza Motorsport 6 is one of the best free racing games for Windows 10 PC that you can play for maximum entertainment.
Which is the best car racing game for laptop?
Dirt Rally 2 is one of the best racing games for Windows PC & laptops.
Is Forza free on PC?
Some games like Forza Motorsport 6 are free on your PC.
Is Forza Horizon free on PC?

Forza Horizon games are absolutely free on PC and you can play them easily on your PC after the installation process for the game is complete.
Pro Tip: Know if you want to play with friends or deem to go solo down the road, based on which choose your game mode.
Conclusion
Here are the best free racing games on Windows 10 PC or laptop, you would want to know about when choosing the best ones for yourself. Follow the list for some real time adrenaline rush and if there is a game that did not find space here, feel free to drop it here in the comment box for others.
Also Read