Though the precious Macbooks come with an inbuilt Disk Utility, a third-party Mac partition tool might still enable you to effectively manage partitions, restore lost partitions, and free up disk space. Besides this, the Disk Utility tool becomes limited while dealing with different kinds of file systems. 
Thus, to create additional storage space, manage multiple partitions on Mac, resize hard drive partitions, and format portable devices, we bring to you an article that will suggest which are the six best partition managers for Mac currently.
6 Best Disk Partition Managers for Mac
Go through the features of 6 Mac partition software to identify the one that will prove to be most useful for your Macbook.
1. Stellar Partition Manager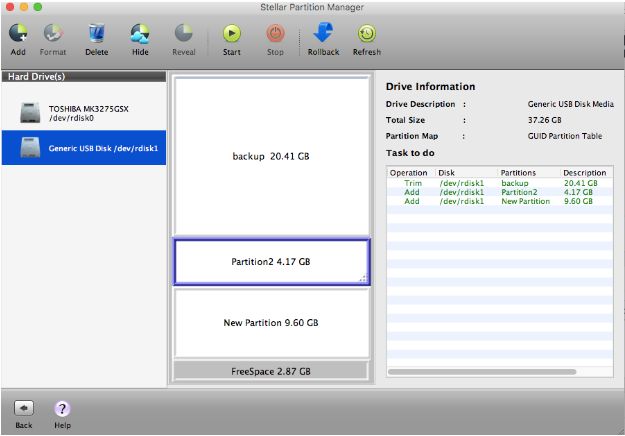 Stellar Partition Manager is compatible with macOS Sierra 10.12 to macOS X Snow Leopard 10.6. This tool also goes by the name of Partition Magic Mac and SoftwareLogic Mac Partition Manager as both these platforms have been acquired by Stellar Partition now.
Key Highlights:
Enabled with partition hiding ability.

Helps create a bootable drive.

Offers boot camp support.
2. Paragon Hard Disk Manager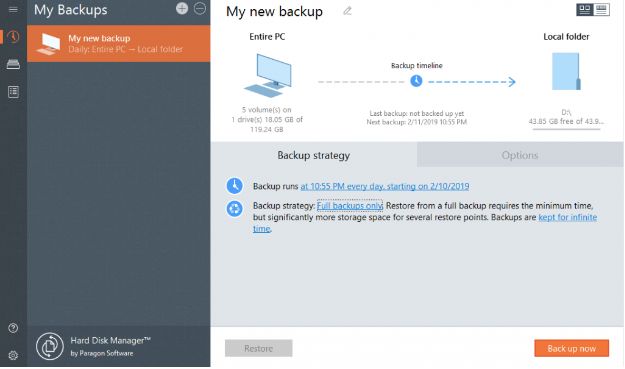 Paragon Hard Disk Manager is a versatile tool for Mac systems as it offers the power of data recovery and data protection. It is compatible with macOS 10.12 Sierra and newer versions. Known for its versatility and recovery of accidental partition deletion, here are its other outstanding features.
Key Highlights:
Offers support for numerous partitions and file systems.

Supports secure file deletion.

Enabled to expand, shrink, split and merge hard disk.
3. Disk Drill Partition Software
Disk Drill is another excellent partition manager for Mac which is compatible with Mac OS X 10.11.6+. Though regularly used for Mac, Disk Drill also does a great job for Windows and Linux file systems. Designed with a modern user interface and clean layout, Disk Drill is suitable even for novices.
Key Highlights:
Offers preview of all types of lost files.

Quickly recovers lost partitions.

Offers support for all popular file systems.
4. Parted Magic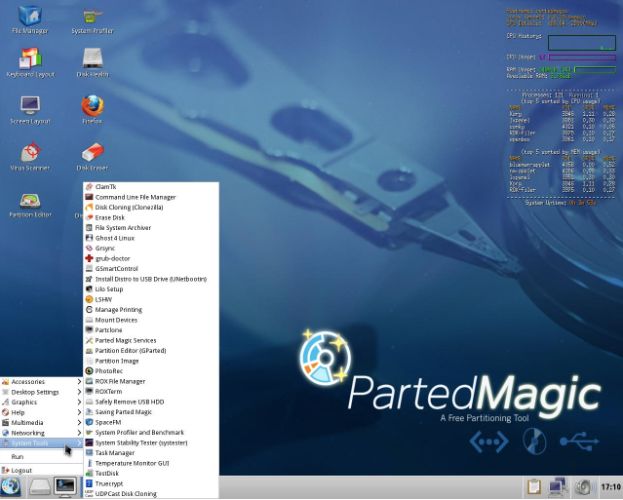 Parted Magic is a free partition manager for Mac that not only manages hard disk partitions effectively but also does a commendable job of preventing data loss. It can allow a considerable amount of space on the hard drive to facilitate partition management.
Key Highlights:
Disk cloning feature available.

Safely creates a new partition.

Rescue files with disk read errors.
5. GParted (GNOME Partition Editor)
With a wide range of support for numerous file systems, GParted Live can be used with all Mac systems by booting from media that contain GParted Live. GParted Live is an open-source live Linux distribution. Here are its other features:
Key Highlights:
Helps retrieve lost partitions.

Bootable from a USB drive or CD.

Support resizing, creation, repair, and moving file systems.
6. Disk Utility
Disk Utility is the inbuilt partition manager software of Mac. It is available in all versions of macOS and Mac OS X. Thus, it is easy to use and is available free of cost. Though it lacks a few advanced features yet it does a decent job to fix partition issues.
Key Highlights:
Comes with a S.M.A.R.T. status check to monitor the hard drive's health.

Offers a first aid button to fix partition issues quickly.

Can create, convert, compress, back up, and verify disk integrity.
In-built
Wrapping Up
Always remember that before downloading disk partition managers for Mac, you must ensure that it has the right set of features, user-friendliness, compatibility with the latest macOS version, offers optimum security, and ultimately comes with active customer support.
You can try one of our recommended Mac partition software that suits your needs and lets you manage the partitions effectively. If you found this article helpful, then do share it with your friends and subscribe to our blog to find more useful blogs.
Also Read