Pretty Good Privacy (PGP) encryption became a thing in 1991 after Phil Zimmerman improved its cryptography. It is one of the most essential tools Windows devices use to encrypt, decrypt, partition disks, sign directories, and do much more. 
The PGP encryption tool ensures users can set protocols on most files to secure communication and prevent unauthorized access. You'll need the PGP encryption software for Windows devices if you want maximum privacy for all items on your local storage.
That's why this article provides details about the top 7 PGP encryption software for Windows devices. Take advantage of the details in this post to guarantee improved security on your device with ease!
7 Best PGP Encryption Software for Windows
1. VeraCrypt
The VeraCrypt software operates a virtual disk that provides every feature you can find from a traditional storage device. It also runs multiple essential features users need to protect various Windows files with ease. 
Main Features 
Virtual disk copies local storage with more security options

Works with 5+ algorithms to properly encrypt data

Has a cipher mode to secure data with more advanced tools

RAM and D-RAM storage to protect encrypted data after power cuts
Get It Here
2. AES Crypt
The AES Crypt software runs an advanced 256-bit algorithm that provides high-grade security for encrypted files. It also works with an impressive symmetric-key algorithm that makes securing and unprotecting data easier than ever. 
Main Features 
The 256-bit algorithm offers advanced file security

The open-source format allows quick fixes to secure many Windows files

Works with 2+ standards to secure all forms of files, programs, etc. run on Windows

Uses a symmetric-key algorithm to encrypt and decrypt data
Get It Here
3. Box Cryptor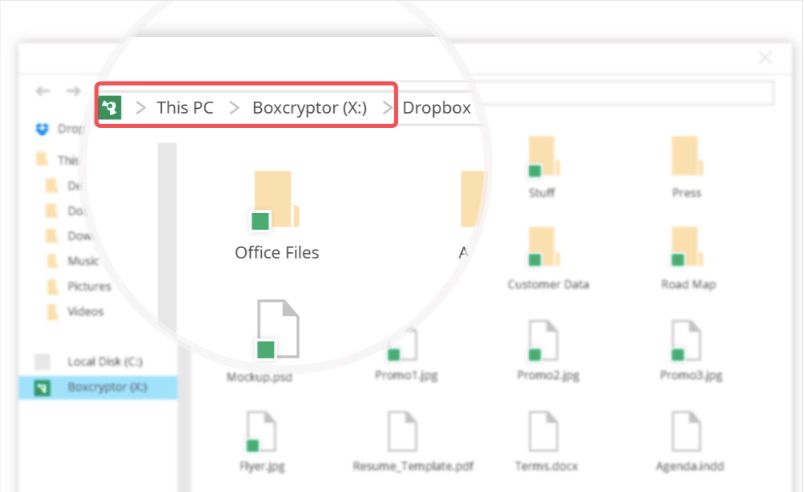 Have you ever wanted to sync encrypted data to a secure storage location outside your local storage? Box Cryptor has all the tools, settings, and features you need to protect and save Windows files with ease. 
Main Features 
Syncs encrypted data to OneDrive, Google Drive, Dropbox, and other storage locations

Virtual drive allows users to encrypt data on a secure network for easier access outside local storage devices

Cloud storage options allow users to save data online

Runs on advanced AES-256 and RSA-4096 algorithms 
Get It Here
4. BitLocker
The BitLocker app is an advanced PGP encryption tool for Windows. Some of its major features include multiple encryption modules, multi-OS encryption/decryption, and much more. 
Main Features 
XTS and CBC encryption provides advanced security for data

Protects data in a device if users ever lose it

Works on all devices with a TPM chip or verified module

Runs on devices operating Windows Server 8 and later versions
Get It Here
5. pfPGP Encryptor
The pfPGP Encryptor is an ASCII-armored encryption software that provides offline support to protect and unprotect several Windows files. 
Main Features 
Comes with an open-source build to allow users to encrypt data with proven algorithms

Supports compressed, cypher, and hash algorithms to provide more options to secure Windows files

Protection keys work without requiring a connection to a parent user account

Allows third-party access so users can view, delete, add, and modify protection keys on most files 
Get It Here
6. Kleopatra
The Kleopatra encryption software works as an open-source program designed to generate protection keys for various Windows files and programs. It offers several handy security features and is a feature from the popular Gpg4Win suite of programs. 
Main Features 
Certificate manager allows users to create and manage secure files and programs

Stores different OpenPGP keys and certificates 

Runs with additional software like GPA, Gpg OL, GnuPG, etc.

Allows users to sign documents and files through its 'Sign/Encrypt Files' window
Get It Here
7. PGP Tool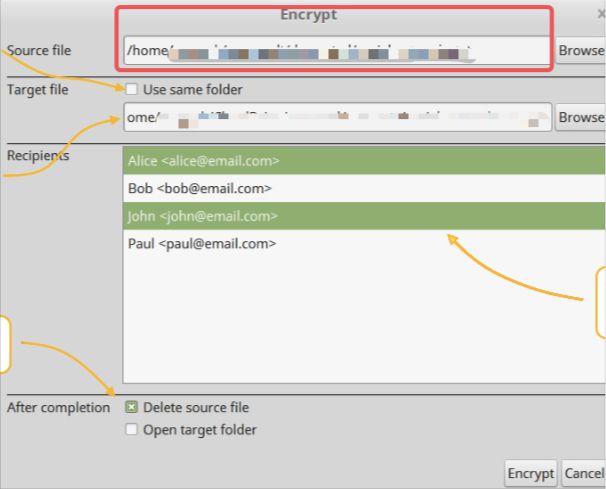 The PGP Tool provides users with public and private keys to secure or unprotect Windows files. Users of this app also have access to public-key cryptography to encrypt and decrypt files. 
Main Features 
SHA–256 algorithm offers advanced data encryption

Adopts public and private key cryptography to secure and decrypt files

Creates unique key IDs for encrypted data

Can encrypt Windows files, folders, and programs
Get It Here
Also Read