Admit it or not, whether you're an amateur or a pro photographer, editing images before sharing them on social media platforms or a photography website is something you would never miss. Thankfully, our digital market is packed with an enormous number of Image Enhancement Software that features a wide array of advanced tools to help you kickstart your creativity, fix common flaws and feed your imagination.
Having the right photo quality enhancer tool by your side will certainly help you to bring more focus to the subject and transform an average image into something more aesthetic and incredible.  
Now the question is, how do you find the best photo enhancer software for yourself that can supplement your skills? Since there are innumerable options in the market, it can be a pretty cumbersome process to choose one. But no worries, we're here to help you out! 
9 Best Photo Enhancer Software To Enhance Picture Quality
After trying and testing dozens of photo enhancer software, we want to suggest to you these best applications that you can get your hands on. So, without wasting any more time, let's review them! 
1. Adobe Lightroom 
Lightroom is a perfect photo enhancement software that provides effortless ways to adjust exposure, color, add brightness, contrast, shadows, and more. You can work with readymade presets, especially designed to fine-tune your selfies. The best part of using this image enhancement software is you can edit it from anywhere, via mobile, desktop or web. 
Highlights: Adobe Lightroom 
Enjoy new preset packs for faster photo & video editing. 

Quickly correct Red Eye in a photo (the feature is supported in desktop only). 

All your projects get synced automatically, so that you can edit from anywhere. 

Discover tutorials, livestream events, and more.
Price: Starting at $9.99/Month 
2. Affinity Photo 
If you're looking for a program that brings a perfect blend of Lightroom and Photoshop, then choose Affinity Photo. The application provides an impressive set of tools for digital painting, raw editing, retouching and more, making it one of the best photo enhancer tools to install in 2022. Besides this, it has a couple of tools to make a great masterpiece! 
Highlights: Affinity Photo 
The photo enhancer software supports batch processing. 

Users love its panorama image stitching feature the most. 

Affinity Photo is best known for its RAW and 360 photo editing capabilities. 

It has dozens of advanced retouching, color correction, brush combination tools. 
Price: One-time fee for $49.99 
3. DxO PhotoLab 
DxO PhotoLab is another fantastic image enhancer software that comes equipped with dozens of flexible and powerful processing and correction tools to fine-tune your photographs. It works well with both Mac and Windows Operating Systems and has a customizable interface to streamline your photo editing workflow. 
Highlights: DxO PhotoLab  
Offers both manual and automatic editing modes. 

Ability to convert RAW images to JPEG file formats easily. 

Has powerful color protection and support for multiple export formats. 

Comes with tons of presets to make the editing process faster than ever before, making it the best photo enhancer tool to use in 2022. 
Price: Free trial, $149 
4. Capture One Pro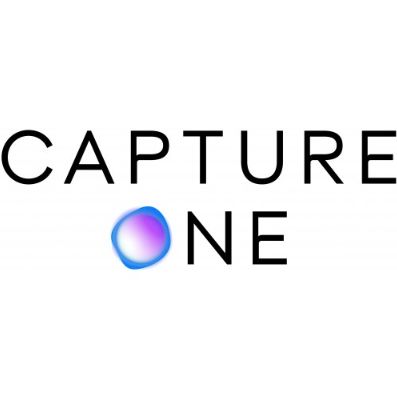 Known for its incredible color adjustment tools, image file conversion and intuitive brush set, Capture One Pro is considered to be another great image enhancement software to install in 2022.
With Capture One Pro, you can enjoy features like noise reduction, Lightroom importer, image sharpening and so on. This certainly makes it the best photo enhancer utility in 2022. 
Highlights: Capture One Pro 
Provides automatic backup option, so that you can maintain your own catalogue. 

Use layers to make targeted adjustments to your photos. 

Comes with a modern dashboard and has all the editing features with toggles. So, that you can switch to different features in a snap. 
Price: $24/Month 
5. Luminar AI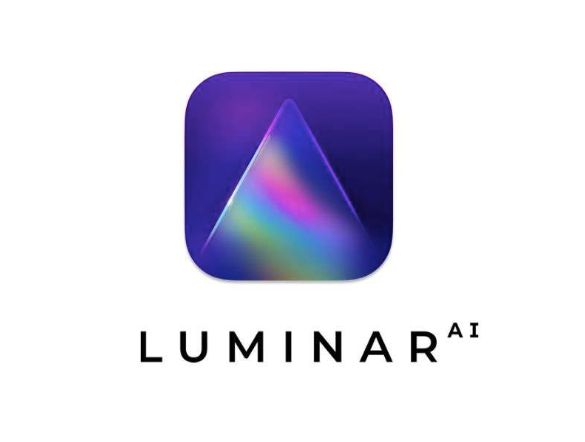 If you are looking for an easy-to-use and much simpler photo enhancement software than Adobe Photoshop or Lightroom, then choose none other than Luminar AI. It's a powerful editing program, designed with advanced AI algorithms, as it detects the subject in the image and recommends matching templates to enhance the snap perfectly. 
Highlights: Luminar AI  
Ability to make and alter templates, which can be saved and used for other images. 

Apply several masks, filters, and correct the hue and saturation according to the image. 

Fix color balance or selectively sharpen images to draw attention. 

Has a skin blemish remover to attain top-quality and flawless portraits & selfies.
Price: A single license costs $79.
6. CyberLink PhotoDirector 
PhotoDirector by CyberLink is a user-friendly and powerful photo enhancer software that includes Preset, Express Layer Template, and AI Style Transfer menus. Using these tools, one can easily change the overall look of the photograph in a single click. It even lets you organise thousands of images using keywords and a rating system.
Highlights: CyberLink PhotoDirector  
Supports layer editing system, making it suitable for advanced users. 

Dozens of powerful and fun special effects and AI tools. 

Allows users to make slideshows with music. 

Helps users organise images and enter metadata.
Price: Free, $3.33/Month 
7. GIMP 
GIMP is a free and open-source photo enhancement software that works well with Windows, macOS, GNU, Linux and other operating systems. Since it's open-source, developers can change its source code and distribute the changes accordingly.
The software offers high-quality photo manipulation tools, ranging from retouching to restoring to creative composites. 
Highlights: GIMP  
Has dozens of graphical design elements to produce icons and more. 

Enhance your creativity with many customization options and 3rd party plugins.

Includes special-effect filters; exposure controls; and more.

Offers top-notch color management features to ensure high-fidelity color reproduction.
Price: Free photo enhancement software 
8. Corel PaintShop Pro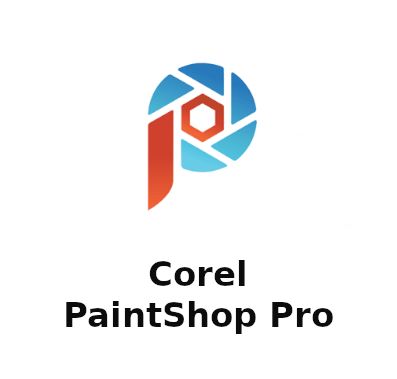 If you are looking for a professional image enhancement software like Photoshop then your search ends right here. The application boasts a wide range of AI-powered tools to restore fine details and original colours of your photo.
It also helps in denoising an image to clean up snaps captured at high ISP. It's a fun tool to transform pics into stylised artwork! 
Highlights: Corel PaintShop Pro  
Offers tons of AI-powered presets to add a unique look to your pictures. 

Provides access to one-click solutions to enhance contrast & clarity. 

Supports previewing, organizing & streamlining your workflow. 

Considered as a fully-featured graphics manipulation tool that provides excellent value for money.
Price: Free trial, $47.99  
9. PhotoGlory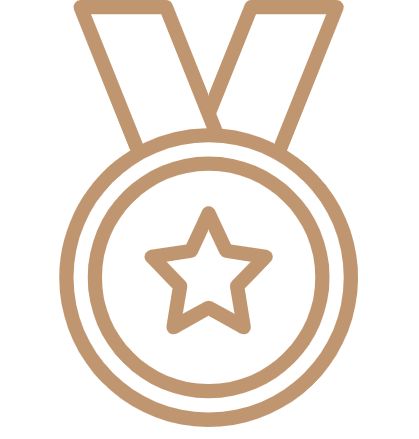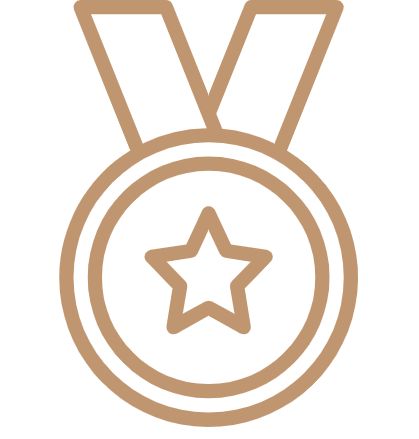 Last on our list of best image enhancement software is PhotoGlory. The application offers an impressive set of editing tools to repair defects in your image, and perform image colorization. It also helps users to digitize your old photographs and add life to them. It's one-click restore old photos feature works like magic to remove scratches, cracks, dust marks, tears & more. 
Highlights: PhotoGlory  
Comes with a solid healing brush to adjust and refine overall picture quality. 

Automatic restoration feature to do image repair & colorization. 

Works great to remove blemishes, as you just need to drag the brush only.

Add stylized text labels and date stamps.
Price: Free trial, Starts from $19.25 
Conclusion On Best Photo Enhancer Program To Enhance Picture Quality
Well, if you are looking for a straightforward and free image enhancement software then choose GIMP. It holds the potential to handle basic edits and it offers a clean and intuitive interface, making it a great choice for non-photographers to make colour adjustments & enhancements.
If you need an advanced photo enhancer program for pro photographers, install Lightroom, as it provides an effortless way to adjust exposure, color, add brightness, contrast, shadows, and more.
You can play with readymade presets as well to fine-tune your selfies and portraits. The best part of using this image enhancement software is you can edit it from anywhere, via mobile, desktop or web. 
FAQs On Photo Enhancement Software 
Q1. Which is the best photo enhancer?
Lightroom is one of the best photo enhancer software that provides dozens of ready-made presets, to fine-tune your images. Using it, you can easily make edits, adjustments and enhancements in your snaps from anywhere using mobile, desktop or web. 
Q2. Is there any software to enhance photo quality?
The market has tons of photo quality enhancer tools, some of our personal favorites include Affinity Photo, Capture One Pro, and Luminar AI. 
Q3. What is the best app to enhance old photos?
PhotoGlory is one of the best image enhancer tools for restoring old photos in a single click. It features options to remove scratches, cracks, dust marks, tears & more.
Q4. How can I enhance a blurry photo?
There are multiple tricks to enhance blurry pictures. For starters: 
Sharpen out-of-focus pictures. 

Accentuate objects with adjustment brush. 

Make the subject stand out by applying a radial filter. 

Fix blurry images with a dedicated photo enhancer software like PhotoDirector, Lightroom etc. 
Q5. Is Remini app safe?

Yes! Remini is a safe cloud-based service that neatly organizes your photo collection into albums like a digital scrapbook and all actions are completely private.
Also Read