Love to play games, right? But do you know that a PlayStation emulator can change your gaming experience entirely? That is why we are here to recommend to you the 9 best PS1 emulators that you can use for an excellent gaming experience on your PC.
But let us first understand what is PS1 Emulator and how they can help you to have a better gaming experience.
You can play your favorite PlayStation games on your computer with the help of a program called a PlayStation emulator that simulates or imitates the well-known gaming system. The process is quite simple and you just need a copy of the game disk.
Wondering which is the Best PS1 Emulator for pc to use for your game? Let us clarify! For the PlayStation 1, PlayStation 2, PlayStation Portable, and PlayStation 3, as well as in-development emulators for the PlayStation 4 and PS Vita, there are emulators available, but a powerful gaming PC is still the best way to play PlayStation games.
9 Best PS1 Emulators for Windows 11/10 PC
1. RetroArch
RetroArch is the most popular PS1 emulator for pc to play video games, game engines, media players, and other programs. Think of RetroArch as a hub for media and emulators that are all available from a single, unified interface rather than as an emulator in and of itself. Normally, PC game emulation requires a full emulator and unique software for each platform.
The emulators created by RetroArch, are mostly ports of emulators designed by other developers in the scene. 
Features of RetroArch
It has the standard implementation of the libretro API, light, portable, and independent.

It is covered under the GNU GPLv3 license.

With a variety of user interfaces, it is optimized for gamepads, numerous input, audio, and video drivers, as well as other advanced features.

It is compatible with a variety of PC operating systems (Windows, macOS, Linux).
2. PCSX Reloaded
The greatest option for playing 3D games at higher resolutions is PCSX-Reloaded. Linuzappz, an Argentinean programmer who developed the PCSX and PCSX2, On September 17, 2003.
PCSX-Reloaded is a plugin-based PlayStation emulator which supports Windows, GNU/Linux, and the then-current versions of Mac OS X. Its latest version fixes numerous bug fixes and enhancements.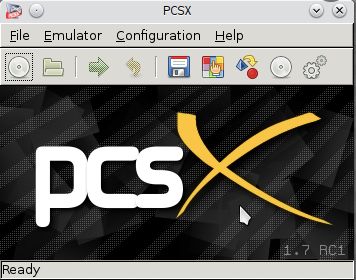 Features of RetroArch
This emulator is designed to use for Sony PlayStation to run on personal computers.

The same external plugins and network play that ePSXe uses are supported by PCSX. 

PCSX-Reloaded uses plug-ins to simulate the functions of the GPU, SPU, and CD-ROM drive

It supports Libarchive (currently only in OS X and Linux versions).
3. Mednafen
Mednafen is a command-line-driven OpenGL and SDL multi-system that combines different original and third-party emulation components into a single package. It is supplied in accordance with the GPL-2.0 license or a later version.
Hotkey functions and virtual system inputs can be remapped by Mednafen to a keyboard, a joystick, or both at once. 
Though minor glitches and bugs have been reported by the users, it is still one of the best emulators that players use throughout the world!

Features of Mednafen
It offers physical support for gamepads and joysticks.

It supports a flexible input configuration mechanism.

Comes with many scaling options and graphic filters.

Rewinding a game in real-time.

You can record a movie in QuickTime and capture screenshots in PNG format.
4. BizHawk
BizHawk is another PS1 emulator for pc to enjoy playing video games and wants to relive their childhood memories. The latest version which has been released is BizHawk 2.3. 
The BizHawk 2.3 emulator won't let you down whether you're looking for vintage RPGs or the newest first-person shooters. You can play games from the past Playstation (PSX) (PS1) era, such as SSSPSX 3.34e, Super Mario, and ClassicBoy.
Features of BizHawk
It is a comprehensive multi-system emulator BizHawk for Windows.

Despite having a fairly straightforward user interface, it includes a number of tools for speed runs and emulator testing. 

It includes a feature for capturing voice and video while playing the game.

NES/Famicom, Nintendo 64, Virtual Boy, Game Boy Advance, and several others are currently supported by BizHawk.
5. PCSX2
PCSX2 is another open-source PlayStation 2 emulator that supports a large selection of PlayStation 2 games with good compatibility and functionality.
Before PCSX2 was released, there were already several PS1 emulators available. As a result, it was mostly disregarded in favor of PS2 compatibility. The most recent version was demonstrated to work with more than 2500 games that were tested in August 2021. Go through the list of PS2 Emulators for Windows if you want to play PlayStation games.
Features of PCSX2
PCSX2 is based on a PSEmu Pro standard plug-in architecture. 

It separates numerous functionalities from the main emulator like its predecessor project PCSX (a PlayStation emulator) did.

 Input controls, audio, video, and USB ports are all located here.

 The CD/DVD drive and FireWire are also supported.
6. Xebra 
It is another PS1 emulator for pc with good performance, it can play a variety of games. You may need to adjust a few settings on your device to get it to function flawlessly. 
If you've got it set up properly, you can play a tonne of vintage PlayStation games. The majority of sound crackling issues have been resolved in the 19 July 2014 version, and there has been a considerable reduction in 2D game jitter.
Features of Xebra
Jittery motion is possible.

As far as is known, fullscreen with multiple monitors sometimes requires you to manually set the resolution every time.

Control of the aspect ratio is manual.

With default settings, the music is at full speed, and it needs to be fixed by altering the setting.

The interface comes next. It's uncomfortable to use even after you get used to it.
7. RPCS3
The project was started in May 2011 by programmers DH and Hykem. In the course of its development, RPCS3 was eventually moved from Google Code to GitHub. The first successful game boots on the emulator were mostly made up of minor homebrew endeavors and targeted hardware tests.
Features of RPCS3
It is a multi-platform Sony PlayStation 3 emulator and debugger for Windows, macOS, Linux, and FreeBSD.

It imitates the Sony PlayStation 3 Computer Entertainment System.

It maintains the legacy of the console and its rich history.

It supports numerous operating systems.

Compatible with a wide range of computer hardware with realistic needs.
8. PPSSPP
The Sony PlayStation Portable (PSP) is a portable video game console that was created by Ken Kutaragi for the Japanese firm Sony. The PSP was used for playing and watching multimedia, playing video games, and connecting to the Internet.
The PlayStation Portable Simulator Suitable for Playing Portably is a free PSP emulator that increases the emphasis on speed and portability.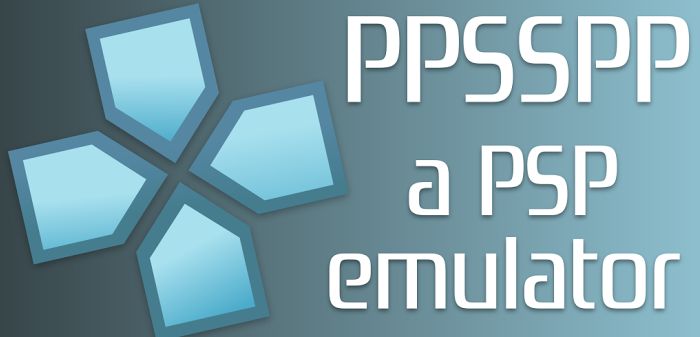 Features of PPSSPP
Depending on how little the screen was on the original PSP, it can even upscale graphics that would otherwise be too fuzzy.

It's frequently possible to run at twice the original resolution.

It offers higher screen resolutions and image scaling.

Supports shaders and linear and anisotropic filtering. 
9. FPse
FPse is another PlayStation emulator for Android with the help of which you can play games on your Android device. It has standard features, including save and load states, movable controls, support for hardware controllers, and excellent compatibility. Depending on your device, you can choose better graphics or better playability.
Features of FPse
FPse offers high-calibre audio.

It includes various file extensions starting from .img, cue, to mdf. formats for Z disc images.
FAQs
What is the most accurate PS1 Emulator?
Gamers, critics, and other developers unanimously agree that ePSXe is the best PS1 emulator available online.  There are also other options available, and you can try them out according to your preference and convenience.
Which PS1 Emulator should I use?
The obvious option for a standalone PS1 emulator is PCSX Reloaded. Compared to RetroArch, it is much simpler to set up, and it supports almost all of the games on the vintage system. 
Are there any good PlayStation emulators?
There are multiple options available, and each one of them has specific features that might be equally good to boost your gaming experience, but we are here to suggest you the best one. 
Also Read