Are you looking for best Revo uninstaller alternatives for Windows PC than you are on the right place. Uninstalling old, unused, and unwanted programs one-by-one manually from your Windows PCs Control Panel is certainly an old school way of getting rid of them.
Modern-day tools like Revo Uninstaller can do the job for you more efficiently and effortlessly. Revo Uninstaller uninstalls program files, removes registry entries, files in the temporary folder, entries from Windows start-up apps folder, browser history, cache files, etc. But it is not devoid of shortcomings like it can't remove browser toolbars or plugins and can't monitor the performance of the apps in real-time.
Here are my top Revo Uninstaller Alternatives for windows PC you must try this year.
iObit Uninstaller
Ashampoo Uninstaller 8
MyUninstaller
Geek Uninstaller
Wise Program Uninstaller
Advanced Uninstaller Pro
CCleaner
Absolute Uninstaller
ZSoft Uninstaller
Puran Uninstaller
Soft Organizer
Comodo Programs Manager
BCUninstaller
Fact Check: 56% of users reportedly uninstall apps after seven days of app installation.
Therefore, if you are looking for Revo Uninstaller alternatives for Windows PC, then here is a blog for you that presents a detailed compilation of 10 tools like Revo Uninstaller.
13 Best Revo Uninstaller Alternatives for Windows PC
There are plenty of software like Revo Uninstaller available in the market that can declutter your system. In the following segment of the post, you will learn about their description and notable offerings.
1. iobit Uninstaller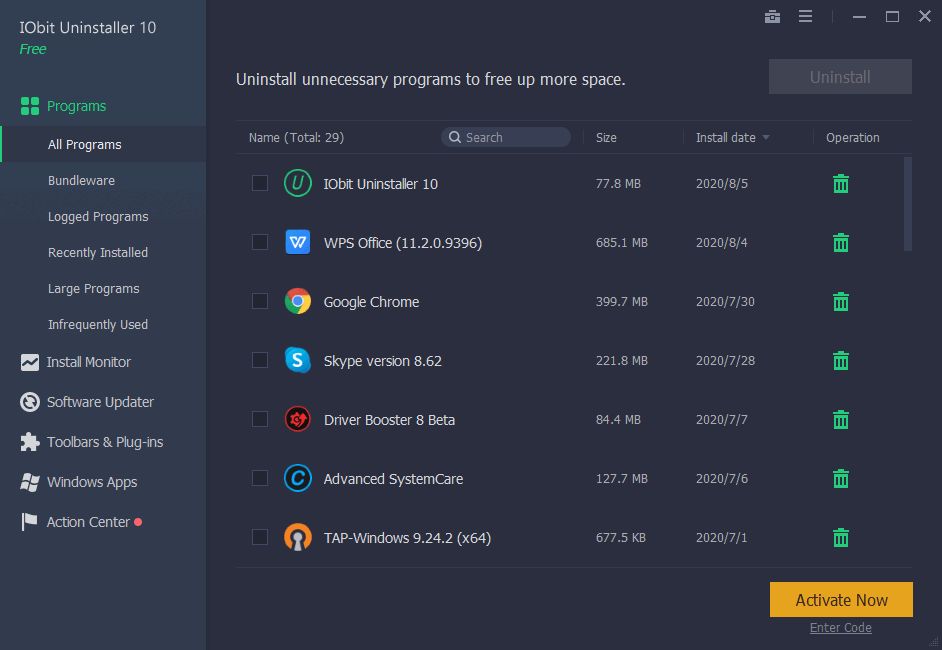 iObit Uninstaller grabbed the first position on our list of best revo uninstaller alternative that uninstall unwanted programs, windows apps, and even browser plugins. It has been rated 4.5 stars by experts and users. It functions on Windows 11/10/8.1/8/7/Vista/XP.
Its notable offerings are:
Enabled with powerful uninstall technology, it can quickly remove bloatware.

Removes malicious toolbars and plugins from browsers including Chrome, Firefox, and Edge.

Blocks browser notifications, Windows apps notifications, and website pop-ups.

Supports running Android apps via APK files on Windows 11 PC.
2. Ashampoo Uninstaller 8
Looking for an alternative to Revo installer? Try Ashampoo Uninstaller 8 to eliminate unnecessary PC programs, Windows apps, plugins, toolbars, and a lot more. Compatible with Windows 7/8/and 10, this tool enjoys having a large user base of 20 million users and is popular in over 160 countries.
It supports the complete removal of registry entries, leftover files, invalid files, etc.
Its notable offerings are:
Integrated file wiping technology supports the permanent deletion of sensitive data.

Uninstalls malicious plugins, add-ons, toolbars, and extensions from web browsers.

Capable of removing even nested installations.

Its smart deletion mechanism helps clean uninstallations without logs.
Pro Tip: Before using any app to remove junk files and unwanted programs, you must always ensure to backup your PC data with the help of a backup and recovery tool to protect from any significant data losses.
3. Geek Uninstaller
Geek Uninstaller is another Revo uninstaller alternatives which is an efficient, fast, portable, and 100% free app to help you get rid of unwanted apps from your Windows PC. It has a simple user interface which can be translated into more than 40 languages.
It offers native support for 64bit OS. Other exciting features of this app are mentioned below.
Its notable offerings are:
It can perform a deep and fast scan to remove leftovers completely.

The Force Removal feature facilitates removing stubborn and broken apps.

Capable of uninstalling Windows Store apps on Windows 10/8.1/8.

Aids in removing adware, spyware, and malware from Windows PC.
4. Wise Program Uninstaller
Wise Program Uninstaller is another best free revo uninstaller alternatives tool which clean up junk system files and unwanted apps from your Windows PC. It displays a list of programs specifying the ones which are updated and which are only installed. It comes with a clean user interface and easy-to-use features.
Its notable offerings are:
Cleans junk and temp files.

Deletes registry entries.

Offers the option to change the Windows Registry backup policy.

Can clean browser history too.
5. Advanced Uninstaller Pro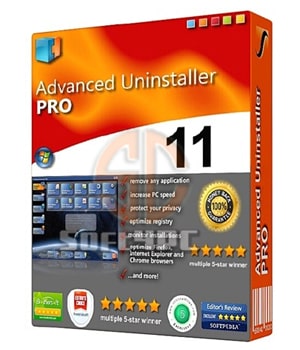 Advanced Uninstaller Pro is another multi-featured Revo uninstaller for windows pc which is great for uninstalling unwanted apps and programs. It comes with additional toolkits which enables it to support many functions. It can be availed in its free and paid version.
Its notable offerings are:
Performs deep scans.

Eliminates temporary files, leftover files, and registry entries.

It can back up and recover single programs.

The premium version also supports PC optimization.
6. CCleaner
CCleaner, primarily a PC optimizer and cleaning tool, is a very popular app in the category of software like Revo Uninstaller. It can be used to delete unused files from your computer in order to make Windows run faster. CCleaner Portable is also available for 32-bit and 64-bit Windows versions.
Its notable offerings are:
It allows you to protect your privacy online by deleting all unwanted browser cookies.

You can also remove inbuilt programs like Windows Media Player and Visual Studio.

You can also use the uninstaller to remove any program files or registry entries from your system.

CCleaner offers a registry cleaner, which allows you to safely remove and correct invalid entries in Windows Registry.
7. Absolute Uninstaller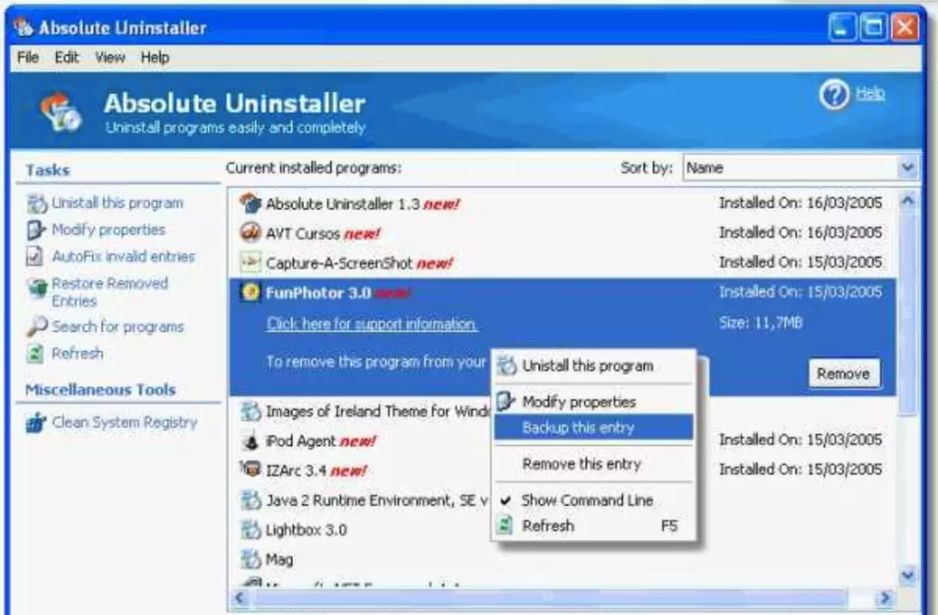 Absolute Uninstaller, one of the most powerful uninstaller programs available, will quickly remove all leftover files and programs. Being very simple to use owing to its minimal design and user interface, one can simply download it, and then scan the computer for any unnecessary files.
Its notable offerings are:
Additional files can be deleted after programs are uninstalled.

Multiple software can be uninstalled at once.

Absolute Installer can be used to scan the registry for errors, view command lines, and scan for programs.

Can remove registry entries or folders.
8. ZSoft Uninstaller
This is a lightweight program, helps you to uninstall unwanted programs and files from your computer. ZSoft Uninstaller has advanced features such as monitoring new software installations on your system to identify possible conflicts with existing programs.
Its notable offerings are:
Comes with a clean interface and a new design.

It is safe and easy to uninstall programs including Windows Store apps.

Performs aggressive scan to find any files or applications that are not automatically deleted.

Also removes temporary files and empty registry items.
9. Puran Uninstaller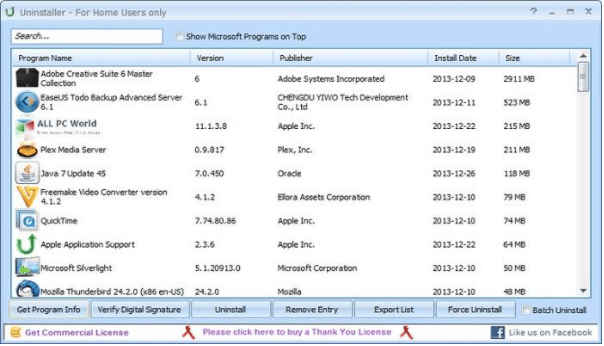 Puran Uninstaller is another free revo uninstaller alternative software for windows PC which is best when it comes to deleting unwanted apps from your computer. Its interface is a little dated but easy to use and navigate. It offers the following features.
Its notable offerings are:
Enabled with a tabbed interface, it shows the list of installed apps.

Includes a registry cleaner.

Removes leftover files.
10. MyUninstaller
MyUninstaller is user-friendly with a simple interface. This has been released in beta and is available for download at no cost on its official site.
The uninstaller tool does not require an installation procedure, so you can use it immediately after downloading it onto your personal computer. It works on all versions of Windows from Windows 98 to Windows 10.
Its notable offerings are:
It displays a list of installed apps.

With this application, you can quickly determine which programs automatically start at the time Windows starts up. 
It can also allow you to search for any files that are left behind by the installed programs when you uninstall them.

It can identify and delete leftovers from applications automatically that have not been installed.
11. Soft Organizer
Soft Organizer works as a another programs uninstaller and is capable of removing all unwanted apps from your PC at one go. Not only this, but Soft Organizer also wipes out the associated components of each application from the PC to aid in its smooth functioning. It comes with plenty of offerings and needs to be downloaded only once to avail all its awesome features.
Its notable offerings are:
It is enabled with the feature of cleaning registry entries.

Soft Organizer can also act as a startup manager.

It can also be used to clean junk files.

The tool comes with a user-friendly interface and is available in English, French, German, and Russian languages.
12. Comodo Programs Manager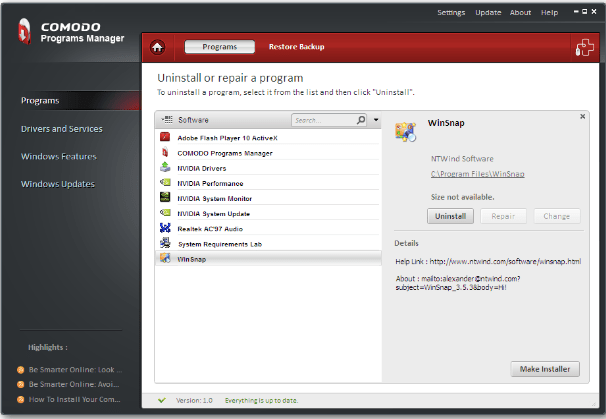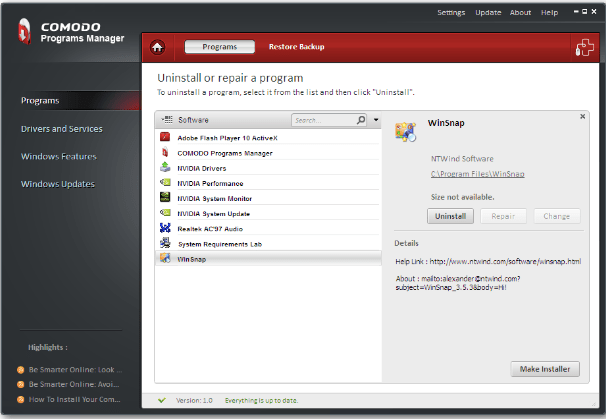 A robust and user-friendly application, Comodo Programs Manager can be installed without any hassles on your PC and can help you gain access to all the installed programs of your computer. It can help you manage the unwanted apps and get rid of them conveniently. Here are some of its useful features.
Its notable offerings are:
It offers a free and a premium version.

Helps to clean the Windows registry entries.

The tool deletes program leftovers completely.

This program displays the storage space that each program is consuming.
13. BCUninstaller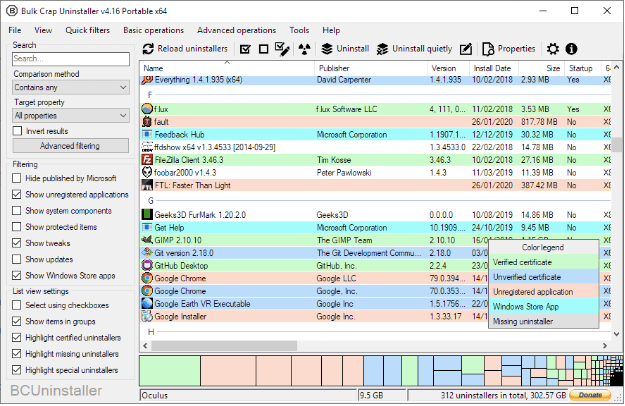 BCUninstaller is quite an outstanding application that can find out orphaned and unnecessary apps and delete them instantly. It can also remove leftovers, shortcuts, temporary files, and even erase the settings of all deleted apps. This app is quite lightweight and easy-to-use. Some of its commendable features are mentioned in the points:
Its notable offerings are:
This tool can remove even apps directly installed on the hard drive.

It can remove Windows Store apps too.

Offers a startup manager.

Schedules automatic updates and performs error reporting.
Comparing The Revo Uninstaller Alternatives in 2022
| | | | | |
| --- | --- | --- | --- | --- |
| Tools Name | Compatibility  | Pricing  | Version | Owned by  |
| IObit Uninstaller | Windows 11, 10, 8.1, 8, 7, Vista and XP | Freeware | 11.4.0 | IObit Inc |
| Ashampoo Uninstaller 8  | Windows 10, 8 and 7 | Freeware | 11.00.14 | Ashampoo |
| My Uninstaller | Windows 10, 8, 7, 2000, Vista, XP, 2003 and 98 | Free | 1.77 | NirSoft  |
| Geek Uninstaller  | Windows 10, 8.1, 8 and 7 | Freeware | 1.4.9.151  |     –  |
| Wise Program Uninstaller  | Windows 10, 8, 7, Vista, XP, 2003 and 2008  | Freeware | 2.6.1 | WiseCleaner |
| Advanced Uninstaller Pro  | Windows 10,8, 7, Vista and XP | Free  | 13.22.0 | Innovative Solutions  |
| CCleaner | Windows 10, 8.1 and 7 | | 5.92 | Avast  |
| Absolute Uninstaller  | Windows 11, 10, 8, 7, Vista and XP  | Freeware | 5.3.1.37 | Glarysoft Inc |
| ZSoft Uninstaller  | Microsoft Windows  | Free  | 2.5 | ZSoft Software |
| Puran Uninstaller  | Windows 10, 8, 8.1, 7 Vista and XP  | Free | 3.0 | PuranSoftware  |
Conclusion On Revo Uninstaller Alternatives
It often happens that we tend to download multiple apps at certain points which have less or no utility afterward. Thus, these apps just lie there cluttering the Windows system and hogging storage space.
So, if you facing such a scenario, then you can utilize any of the 10 best Revo Uninstaller alternatives from the above-mentioned article to get rid of unwanted apps immediately.
Note: A PC cleaning app is generally capable of decluttering a system and targeting inefficiencies besides performing maintenance and optimization tasks. It performs the following functions:
Removing caches and bloatware

Deleting temp and junk files

Defragment hard disk

Removing corrupted registry files

Limiting the usage of RAM
FAQs
Is Revo Uninstaller Safe 2021?
According to Microsoft Community, Revo Uninstaller is considered to be a genuinely safe app. However, you must be careful while using it to remove apps and program files from your PC, so that you don't remove critical applications from your system.
Is Revo Uninstaller necessary?
It helps you to remove unnecessary applications from your Windows computer. Hence it might be necessary when your system has gathered unwanted files and programs over a certain period of time.
Is Revo Uninstaller better than CCleaner?
CCleaner is an all-rounder among PC cleaning tools and is effective against junk files too while Revo Uninstaller is only capable of removing unwanted programs from the system. Revo Uninstaller is freeware, while CCleaner has a price. CCleaner has an active forum community. Revo Uninstaller, on the other hand, does not provide any form of forum or regular updates.
What is the best-paid uninstaller?
There are plenty of paid tools to remove unwanted apps from your PC. You can go through the above article to know their features and abilities in-depth.
Which is better, IObit or Revo?
Both the apps have their own merits and demerits; however, Revo Uninstaller supports more platforms compared to IObit. Notably, Revo Uninstaller works with both Android and Windows while IObit is only effective for Windows.
Also Read