The dreamcast gaming console was introduced by Sega in 1998. Now, you must be wondering about the Dreamcast emulator. Dreamcast emulator lets you enjoy the old gaming experience and enables you to play games on Windows PC.
How Do You Play Dreamcast Games on PC?
Dreamcast contains a huge collection of games which you will not get on the latest hardware and PC. It discontinued offering gaming consoles after 2001. Players who are fond of playing these games got upset.
But with the help of a Dreamcast emulator, the impossible thing is now possible and you can play Dreamcast games on your Windows PC. The emulator makes your PC a Sega Dreamcast gaming console and allows you to play any of the desired games on it. 
Here are my top 10 Dreamcast Emulator for Windows PC
nullDC

DEmul

ReDream

Reicast

Retroarch

Makaron

DreamEMU

FlyCast

Chankast

NesterDC
10 Best Dreamcast Emulators for Windows 10 / 11 PC
In this article, we have listed the 10 best Sega Dreamcast emulators for pc. So, without any delay let's get started.
1. nullDC
When talking about the best Sega Dreamcast emulator, nullDC has placed first place. This emulator allows you to play commercial games as well on your Windows PC. It uses plug-ins to deliver a great sound and video experience.
One of its major disadvantages is that it was not updated since June 20, 2010. Due to this, you might face some issues while using this emulator. You need to have a BIOS file from Sega Dreamcast to run this emulator. 
Features
It can load several plugins for different emulator elements

It requires BIOS files

This is an open-source emulator 

It can emulate VMU
2. DEmul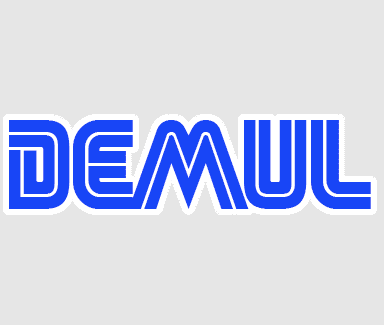 Next, we will talk about DEmul which is also considered one of the best Sega Dreamcast emulators. The emulator lets you play games like Atomiwave, Hikari and many more on your Windows system. One of its best features is that it lets you restart the game where you have stopped earlier.
It also supports memory cards so that you can save the game progress. This emulator runs smoothly even on Windows 10. Unfortunately, since 2018 the developers have not released any game update. 
Features
Graphics and audio customizations 

Cloud VMU

It supports controller

It has optimization options 
3. ReDream 
ReDream is another best Sega Dreamcast emulator as it offers you a great experience of playing almost 95% of the games. You need not make any changes to BIOS to use this emulator for playing games on your PC. Apart from Windows, it is also compatible with other platforms including Linux and Mac.
The emulator is not heavy on your hard drive as it consumes only 4MB of space. It even works with Android devices so if you want to play Sega Dreamcast on your smartphone then it will be the best option for you. Using this emulator you can play Dreamcast classics in HD, 4k or 1080p. 
Features
Play games in high definition

No requirement to configure the controller, BIOS or flash files

Play games in 4k and 1080p

Consumes less disk space
4. Reicast
Reicast is another Sega Dreamcast emulator that is also compatible with Android devices. You can play several games on your PC by using this emulator. The emulator is updated by the developers regularly which is why you will not face any issues while playing games.
You can play Dreamcast games smoothly on the devices. It also consists of a user guide that will help you if you are stuck in any issue. The main aim of the developers was to offer great speed and graphics. 
Features
Supports Linux and Android devices 

Open-source emulator

It has a user guide

Contains high graphics 
5. Retroarch
Retroarch is another top rated Sega Dreamcast Emulator For Windows PC that lets you play Dreamcast games on your system without any problem. It allows you to enjoy the games smoothly.
Some of the amazing features offered by Retroarch are shaders, netplay, machine translation, blind accessibility and run ahead. It is considered one of the versatile emulators among all. Unlike others, it regularly gets updated by the developers that ensure a smooth and lag-free gaming experience.
Features
Blind accessibility feature 

Smooth graphical interface 

Next frame response feature 

Support multiplatform
6. Makaron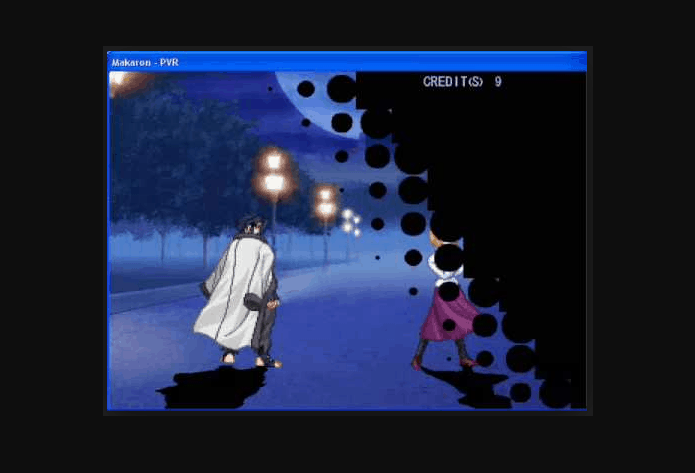 Makaron is another Sega Dreamcast emulator for Windows PC that you can use for experiencing Dreamcast games on your windows. But this emulator was not updated by the developers since August 19, 2010. Despite that, it has created its place in the list of Dreamcast emulators because it offers lag-free playing Dreamcast and Naomi games on the system.
Using this emulator you will easily play the games due to its straightforward interface but if you face any issue then you have to adjust as there are no frequent updates available. 
Features
Straightforward interface 

Supports many NAOMI games 

Allows you to play commercial and classic games 

Easy to use 
7.

DreamEMU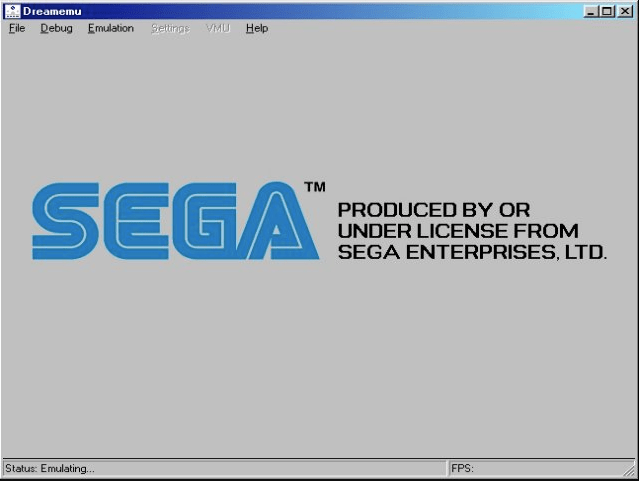 DreamEMU is one of the oldest Dreamcast emulators. It doesn't expect BIOS to run. You can play several Dreamcast games on your system. The emulator is compatible with Windows 10, 8, 7 and other older versions.
DreamEMU was developed in the year 2000 you can hope to have new features and a more compatible games list. If you are looking for a sober Dreamcast emulator then you can give it a check to this emulator. 
Features
Doesn't require a BIOS file to run 

Supports Windows older versions 

Still in developing stage 

Easy to use 
8. FlyCast
FlyCast is another popular Dreamcast emulator for PC that lets you play your favourite games on your Windows 10 PC and even on the older versions. This emulator is also compatible with Android devices and iOS. The open-source emulator can be easily downloaded on your device and you can play the old games.
It is written in C++ programming language and supports a maximum of Dreamcast games. This emulator also helps you in playing Atomiswave, Naomi and Windows games. To offer you a more great experience the emulator has created a stick, light gun and controller. 
Features
Supports almost all Windows CE, NAOMI and Atomiswave games

It has a keyboard, twin sticks, light gun

Emulating standard Dreamcast controllers 

Support for HLE BIOS
9. Chankast
Chankast can be the best choice for you if you want to play Dreamcast games on your Windows 10, 8 and 7. It is one of the easy emulators and beginner-friendly. So you will not face any trouble in using it.
This emulator allows you to play commercial games as well. Chankast was made for Windows XP and 2003 but you can play old games on the later versions as well.
To use this emulator your system needs to fulfil some requirements like it needs Intel Pentium 4 with a 1.6 GHz processor and 256 RAM.  
Features
Allows you to play in full-screen mode

Integrated with VmsBrowser

It supports CMU LCD and VMU emulation 

It supports CD plugins 
10. NesterDC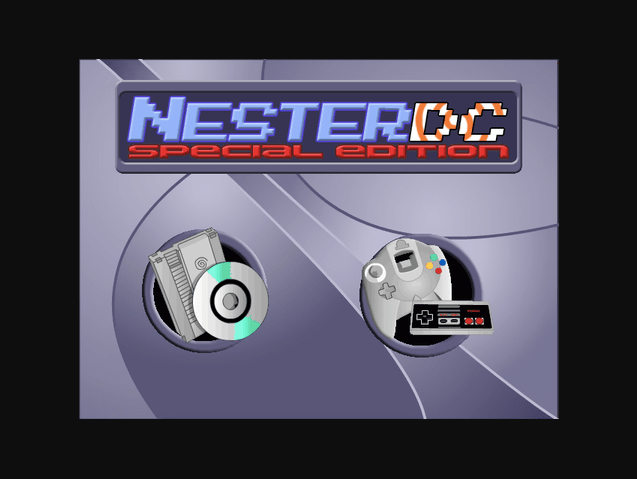 Last in the list appears is NesterDC as it offers a great experience of playing old games on your PC. It is an actual Nintendo Entertainment System (NES) emulator for Dreamcast that allows you to run all NES games.
The best feature of NesterDC is that four players can play simultaneously. Also, it supports several Dreamcast devices and NES peripherals. NestarDC loads and saves ROM states. It is a flexible Dreamcast emulator and lets you enjoy your favourite games. 
Features
Up to 4 players can play games 

Normal save to VMU

Supports NES and Dreamcast peripherals

Autofire 
FAQs On Best Dreamcast Emulator For PC
Can you emulate Dreamcast on PC?
Yes, you can emulate Dreamcast on PC by using Dreamcast emulators. There are several emulators available that lets you play several old games on your system. In the above article, we have listed some of the best emulators. 
Which is the best Dreamcast emulators?
NullDC is one of the best Sega Dreamcast emulators that enables you in playing games smoothly on your windows pc. Even you can play commercial games using this emulator. It consists of great graphics and sound. 
What emulators run Dreamcast? 
Here, we are listing the best emulator that can help you in playing Sega Dreamcast games on your Windows PC. 
Makaron

RetroArch

NesterDC

NullDC

DEmul

ReDream
How do I use Redream emulator on PC?
Redream is a free emulator that lets you play Dreamcast games on your system. It works on Windows, Linux, Android as well as Mac platforms. You can download Redream emulator for free on your device. After downloading you need to activate it. It doesn't require any installation and configuration to set up. 
Also Read