With 293 million daily users, Snapchat has gained popularity among millennials, gen Z, and celebrities. If you are new to Snapchat, here is an interesting blog that tells you about the 10 best Snapchat filters for selfies. 
10 Best Snapchat Filters for Selfies
When it's time to take selfies, you can open your Snapchat app for popular Snapchat filters and lenses.
1. Avatar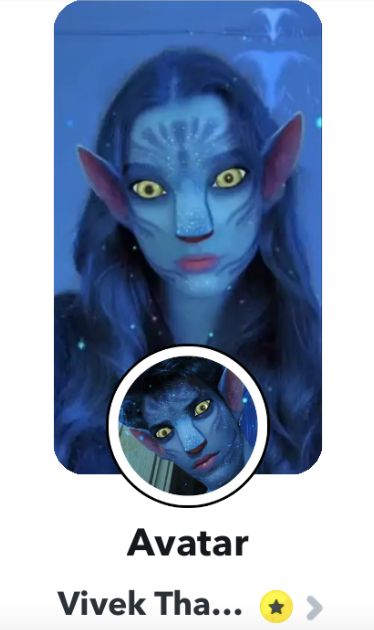 The release of the second sequel of Avatar is around the corner and one of the most trending filters on Snapchat right now is the Avatar filter. James Cameron's Avatar was the highest-grossing movie of all time which had released in 2009.
After a long hiatus, the second sequel is all set for December 2022 release. There is a lot of anticipation around the movie and fans are going crazy trying out this new filter. 
This filter by Vivek Thakur will make you look like one of the Na'vi people and even the background or the surrounding transforms to resemble the atmosphere of Pandora. One can see the flowers of the willow tree floating around in the image. Check it out on Snapchat and click a Na'vi selfie right away.
2. Cartoon 3D Style
Cartoon 3D Style is one of the prettiest Snapchat filters as it makes you appear in your toon avatar. This filter has been used 1.7 billion times. Users who have been Disney cartoon fans love this filter as they can click their cartoon selfie and post it on Instagram and Facebook. 
3. Vogue Noir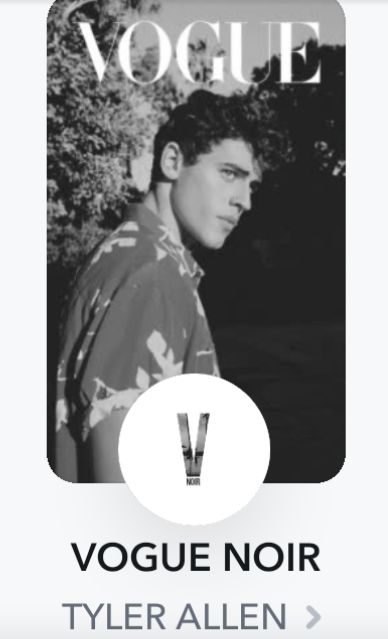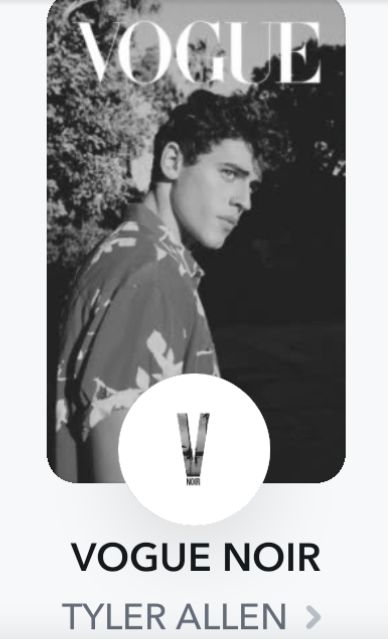 Designed by Tyler Allen, Vogue Noir is one of the best Snapchat filters for selfies. If you have always wondered how you would look on the cover of Vogue magazine, then this filter will fulfill your desire.
Seeing the star-studded Vogue magazine has made many people desire to be on the cover of the magazine. You can choose this filter and then flaunt your best pose to enjoy the feel of featuring on Vogue's cover.
4. Anime Style
Lovers of Naruto: Shippuden and much more popular anime might have wondered time and again what their anime would look like. So, here is a filter by Snapchat to find out your anime look. You can open this filter to take your anime-style selfie and share it with your friends.
5. Vintage Poster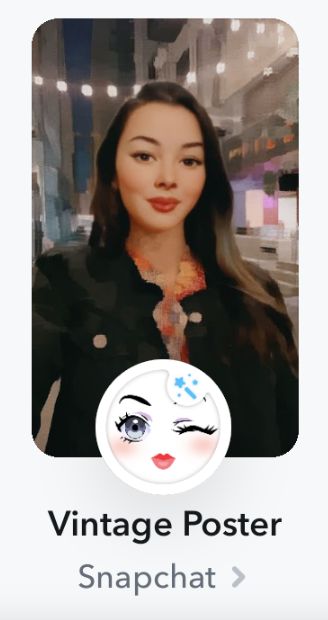 This is another ideal Snapchat filter as it presents your vintage look. If you loved the 90's handycam, you would extremely enjoy this filter. The filter adds a pinkish-grey grain overlay on the image to offer a vintage photo feel. This filter by MSTER also makes the image appear like a yesteryear poster. 
6. Spider On Face
Spider On Face is a funny filter by Snapchat that you can use to play pranks on kids and friends. It shows a giant tarantula appearing to be crawling over your facial image. It appears out of nowhere and keeps going around your face and over your head. This can give a creep to arachnophobes for sure. 
7. Baby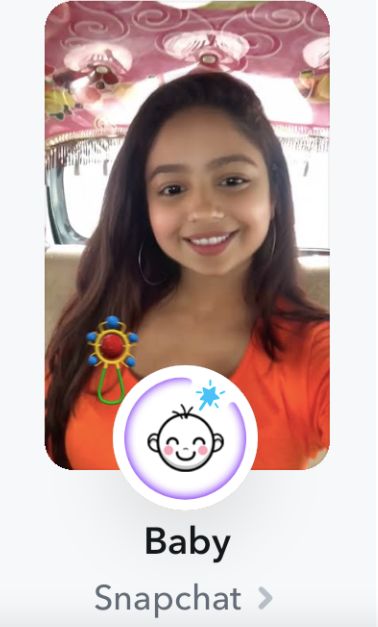 Undoubtedly, the cutest Snapchat filter is the Baby filter which changes your adult image into one which looks like a toddler. Isn't it so cute? You can try this filter with your loved ones to see what each of you would look like.
Well, the fun doesn't end here. You can share it on Snapchat, Facebook, Instagram, or even on your Whatsapp story. This is one of the most popular Snapchat filters and lenses in recent times. It has been particularly famous among memers who have used it on prominent peoples' media images to create funny memes.
8. Old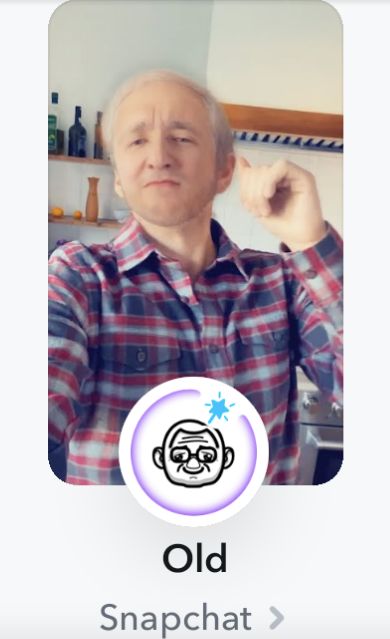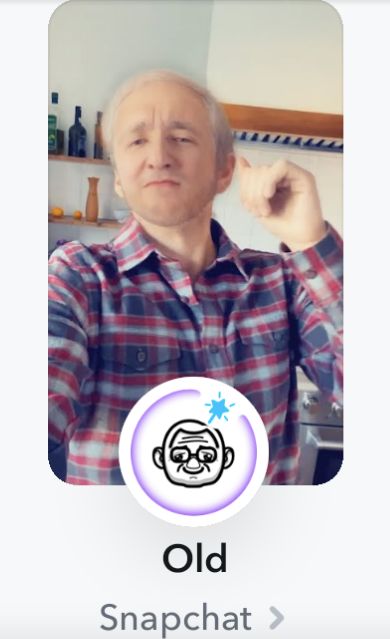 Do you often wonder how would you look when you grow old? Would you still be pretty with all those wrinkles and grey hairs?
Well, try this awesome filter by Snapchat which turns your selfie to reflect your older version. You can enjoy the selfie by sharing it with your family, relatives, and friends via group chats or you could even use it as your new display picture on other social media apps.
9. Dancing Bunny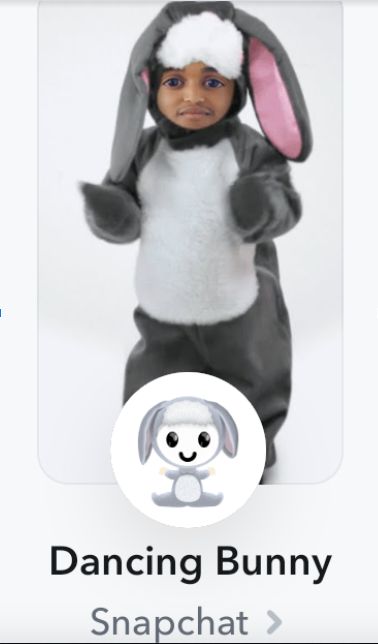 The Dancing Bunny is another popular Snapchat filter that fits your selfie into the face of the dancing bunny. Seeing the dancing bunny can give you a hearty laugh. You can record and share it on your Snapchat story for your friends to laugh along with you.
10. Ice Frame
Some people can be too fond of snow, ice, and winter. This beautiful Snapchat filter is for them. It transforms even your most ordinary image into a gorgeous one and then adds an icy border all around. It also utilizes a bluish filter to give the image a natural effect as you get when you are amidst snowy surroundings.
Conclusion
Thus, now you know how to have fun with your friends on Snapchat using these best Snapchat filters for selfies. Do share this post with your friends who also love the Snapchat app. 
Also Read