If you are using iPhones or iPads and looking for some exciting strategy games then you are at the right place. Mobile gaming is something that people love to play in their free time. Every person has some type of game on their phones according to their moods and choices. The games belong to different genres and categories. Nowadays people are more involved in mind games as they can be both educational and adventurous and it boosts the person's IQ level. Mind games are known as strategy games. There are a lot of strategy games available on iPad and iPhone and it is quite difficult to choose the best of the strategy games among them.
Best Strategy Games For iPhone and iPad In 2022
In this article, we will discuss some of the best strategy games that give you thrill when playing. Let's get started.
1. Clash Royale
Clash Royale is one of the best strategy games for the iPhone. In this game you have to play with the real players around the globe and defeat them. To play this game you need to drop a character's card on the battlefield. Now the army will march towards the territory of your rival and you need to strategically take out the king and princess of the opponent team to conquer the world. You need to be wise while selecting the cards as one wrong card can make you loose the game. There is a huge range of cards available you can upgrade the cards or unlock new ones by opening the chest. Like , clash of clan you can join or develop a clan to participate in a clan war.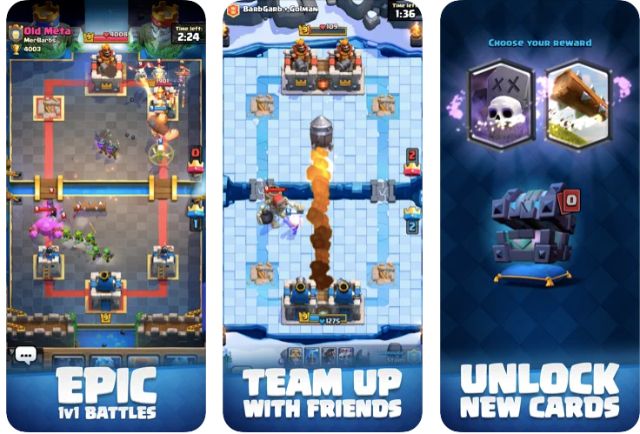 Features
Free to download and play

You can join clan and go to war

Unlock the seasonal events 

Collect and upgrade more than 100 cards
2. Civilization VI
Another name in the list of best strategy games for the iPhone is Civilization VI. It is a turn based strategy 4X game generated by Firaxis Games. Although the game is available in paid version but it also offers trial where you get 60 turns for free to play the game. Smartly make your decisions and built your empire, expand your province and conquer the world. Every move is responsible for the rise and fall of your civilization. If you want to test your decision making skills and looking for a game where you could make your own empire and rule like a king then Civilization VI is a best strategy game for you. 
Features
Great graphics with clean interface

Game is best for beginners as well as professional players

Improves your strategic thinking 

Smooth animations 
3. Pocket Tank 
Pocks Tank bas also acquired its place in the list of best strategy games for iPhone. The game is simple to play and at the same time it is so much fun. The games requires your strategic ability to use the weapon, set the correct angle and fire to beat your opponent. The game consists different types of weapons each has their own features. The game is available in different modes; One player, two player, Wi-Fi lobby and play online. You can choose any of them according to your preference. You can also play in target practice mode to learn the better tactics and uses of weapons before playing with the other players. 
Features 
100+ incredible weapons 

Weapon packs available

Modest artillery gameplay

Simple graphics 
4. Clash of Clans 
Clash of Clans is the best strategy game for iPhone. The game has gain popularity over the last years. The game requires high strategic thinking to create your village from the resources you get by damaging other player's village. You can train and upgrade your troops and spells with the resources like elixir and dark elixir. The number of battles you win is totally depends on your strategic ability of using resources, building town and developing the army.
Features 
It has many epic heroes but you need to unlock them

Great sound effects

Fight against Globin king in single player mode

Assemble exclusive hero skins
5. Iron Marines 
Iron marines is another popular iOS strategy game that requires great mental skills to conquer the space. It is a sci-fi game where you need to defeat hordes of monsters, robot armies and insectoids. You play a role of in charge of the space soldiers and mecha soldiers and assign them roles to defeat the enemies. Train the troops and command  them to defeat  the space monsters. You can use your strategic power to change the role of the troops to ranger, sniper, missile launchers and flamethrowers even between the game to win the battle.
Features 
21 campaign missions 

8 unique weapons

You can also play in offline mode

You can choose the difficulty mode while playing the game
6. Stick War: Legacy 
Stick War: Legacy is another popular best free strategy games for iPhone. The game is all about strategically destroying others statues while protecting ours. The game is about mental presence. With the correct strategy you need to keep a balance between warriors who will destroy enemies statues and workers who will mine gold. The game has several interesting characters you need to choose the best one according to the situation. You can customise your character with the new skin and armours. You can play the game in four different mode; classic campaign, weekly missions, tournaments and endless.
Features 
Missions mode

Classic campaign

Unlock strong armours and skins

Endless dead zombie survival mode 
7. Plants vs. Zombies 
Talking about Plant vs. Zombies, it is the best strategy games for iPhone. It is developed by PopCap games. This game is all about saving your garden from the zombies. You need to plant the plants like cheery bombs and peashooters by using your mental skills to kill the zombies and prevent them attacking your lawn. The games has fun and requires your intellectual power to apply your strategy in correct time so that you prevent the zombies from destroying your garden. It is an award winning action-strategy adventure game. In the arena you get a chance to compete with other player all around the world.
Features
It has 5 different game modes; adventure, mini-games, puzzle, survival and stress free zen garden

Great graphics and sound 

26 different types of zombies 

Daily quests

Can also play in offline mode
8. Lords Mobile: Kingdom Wars
Lords Mobile: Kingdom Wars is one of the best war strategy games for iPhone. The game is about building a kingdom and defeat other kingdoms to become stronger. In the game the real king died now it requires to have a real hero who can unite the kingdom. You can build your empire with different resources such as wood, stones and many others. By using your mental skills you need to create a powerful army by recruiting heroes and train your troops to win the battles. The more strong your army the more battle you conquer. You can olay the game in both multiplayer and single player as per your wish.
Features
Several robust heroes available

It has 4 different troop types and 6 different troop formations 

Free to play 

RPG-style battles and guild wars
9. Chess free
Talking about Chess free, it is one of the completely free strategy games on iPhone that requires high level of mental skills to win the competition. When playing chess you need to focus on your move as a one wrong move can be a reason for your loss. If you don't know how to play chess then you can take help from the tutorial that will guide you about your move in that situation. You can play Chess free with your friend on your iphone or iPad or else you can play online with other players around the globe.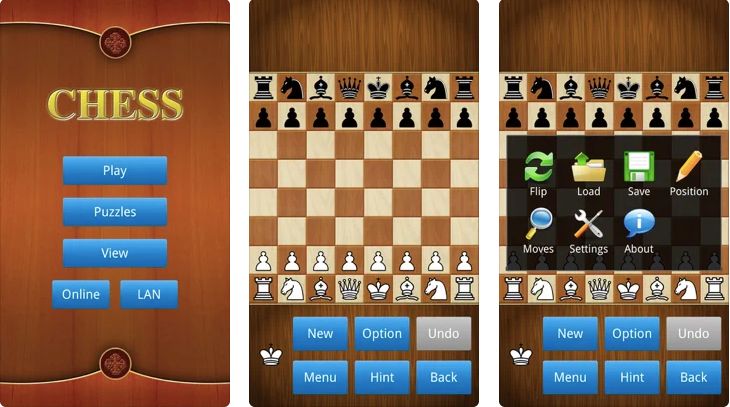 Features 
Available in causal and pro mode 

Analyse move 

Chess tutor

Review game mode
10. The Battle of Polytopia 
The Battle of Polytopia is one of the great strategy games for iPhone if you want to feel and think like a king. It is a turn-based strategy game created by Mdjiwan AB. In this game you are a king and build your own kingdom by defeating your enemies. You can play the game in single player or local multiplayer for free and  for online game mode you need to buy it. You need to select the civilization which you want to rule before starting the game. You can make your own kingdom by enrolling warriors and explore the world. You need to make strategies to acquire the cities and defeat other civilization. The game will make you fall in love with it in no time when you start playing. 
Features
Bigger maps

Free turn based strategy game 

Single and multiplayer game 

Mirror matches 
11. FTL: Faster than light
FTL is the best strategy game among all. In this game, players are wandering across the Galaxy in their spaceship. It is a real-time policy rogue like game established by the indie developer subset game. Actually, in this game, one will have to organize one's reserves and importantly, make sure one stays alive at any cost. Because there will be enough adversary clashes.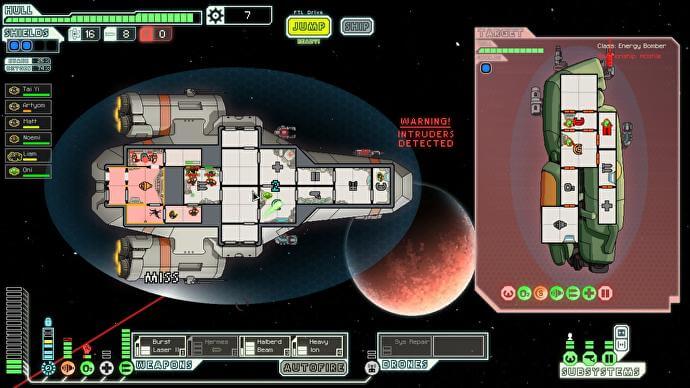 Features
Superb comfort, enormous random generator, and satisfying learning curve.

FTL is just a terrific game, everything is awesome- from plot to the mechanism. 
Conclusion On Strategy games For iPhone and iPad
In the above article, we have mentioned the top-rated strategy games available on iPad and iPhone. All the games are interesting and let you use high mental skills while playing. To win the game you need to have great decision-making skills. I hope you would love the strategy games listed in the article. So, choose the best game for you and use your brains to the high level to win the task of the game.
Also Read