If you are here that means surely you are searching for the text editor for macOS. A text editor is a must-have tool for the programmer and crucial for coding. A decent text editor must have all those features which can fulfill your requirements. Choosing the best text editor for MacOS among a large number of options available is quite difficult.
So, to consume your precious time and efforts we are here presenting the list of 10 best text editors for mac in 2022. In this article, we will cover both free as well as paid text editors that cater for your needs.
So, let us discuss the list of best text editor for mac. 
Atom
Ultra Edit
Brackets
Sublime Text
BBEdit
Visual Studio Code
Espresso
TextEdit
TextMate
Komodo Edit
10 Best Text Editors for MacOs In 2022
Here's a list of 10 best text editor for MAC which will help you in your daily life. It will enhance your knowledge and make your day-to-day work easy. 
1. Atom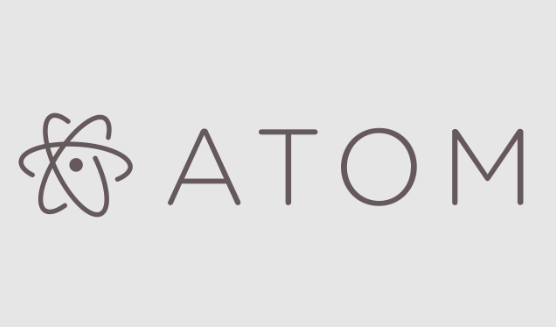 Atom is the best free and open-source text editor for macos. Along with the MacOS, Atom is also available on Windows and Linux platforms. It is a feature enriched editor and if you want more features then you can install any of the open-source packages to get more features. 
Atom is considered a hackable text editor as users can customize and create their own text editor. Atom is based on electron and written in Node.js and embedded in GitControl. 
Features
Works in multiple languages including HTML, C/C++, Java, Python, etc. 

Multi tabbed editing 

Auto-completion feature 

User-friendly interface

Syntax highlighting 
2. Ultra Edit
If you are dealing with big files then Ultra Edit is the best text editor for mac. This editor supports multiple computer languages including HTML, PHP, Python and  Javascript. Although it is a feature-packed application, if you need more you can purchase it with other Ultra Products. 
It is a simple text editor and also customizable which is why satisfy your needs. You can also use custom keyboards shortcuts to work more efficiently. Moreover, it works efficiently with large files of over 1GB. Talking about its pricing plan it is quite expensive but it also offers a 30-day free trial. 
Features
Works great with large files 

Multi caret editing 

Integrated FTP

It supports multiple languages 
3. Brackets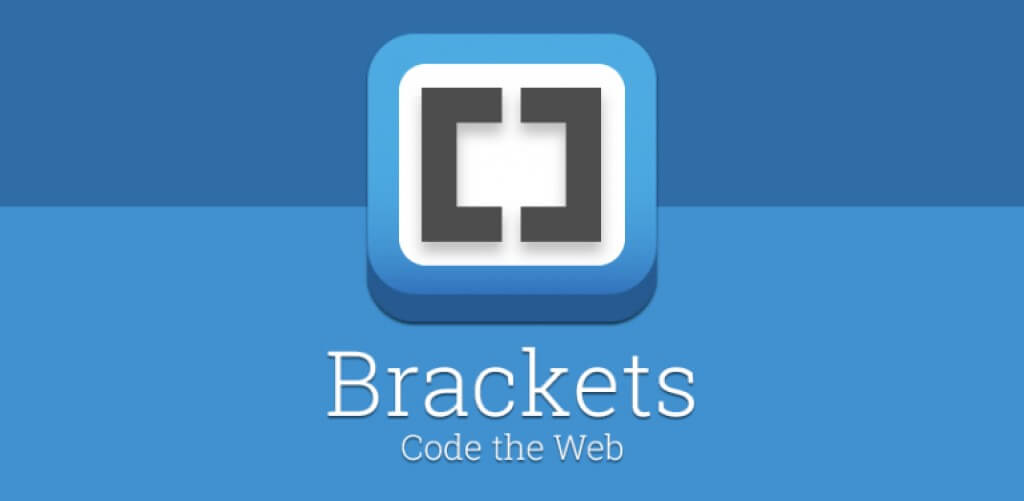 Brackets is another powerful text editor for Mac OS which is free and open source. It has a beautiful interface which makes it easy to use. It is developed by Adobe and also works with other Adobe programs. It includes a live preview feature that lets you see changes in real-time at the time of editing. 
This live preview feature prevents any mistakes as it lets the developers keep an eye on their code. It is a free editor and one of the best solutions for web designers and front end developers. If you want more features then you can download them from Brackets' extensions for free. 
Features.  
Includes inline editors and previews

It is open-source and free

Lightweight editor

Works on multiple platforms 
4. Sublime Text 

Sublime Text is another powerful feature riched text editor for MacOS. It has several features that satisfy your needs like syntax highlighting, powerful API, a simple interface, etc. Also, you can use several keyboard shortcuts to make your work easier.
One of the best features offered by Sublime Text is Goto Anything. Using this feature you can quickly jump to symbols, lines or words that you are searching for. Having features like command palette, instant project switch split editing etc. makes it the best mac editor among all. It is quite expensive but worth the features. 
Features 
Allows you to assign keyboard shortcuts 

Works on multiple platforms 

Split editing 

Create quick shortcuts

Offers distraction-free mode 
5. BBEdit

BBEdit is one of the oldest text editors for macos and the most reliable application. The editor is not only useful for the developers but also for the writers as it offers several features for editing, source code, textual, etc. 

It is the most trusted text editor available for Mac as it provides it's services since 1992. The best thing about the application is that it supports vast languages and consist huge array of built in tools. 

Features
Multi file text searching feature 

Manipulation of prose feature

Customizable syntax coloring support

Consists of built in tools 
6. Visual Studio Code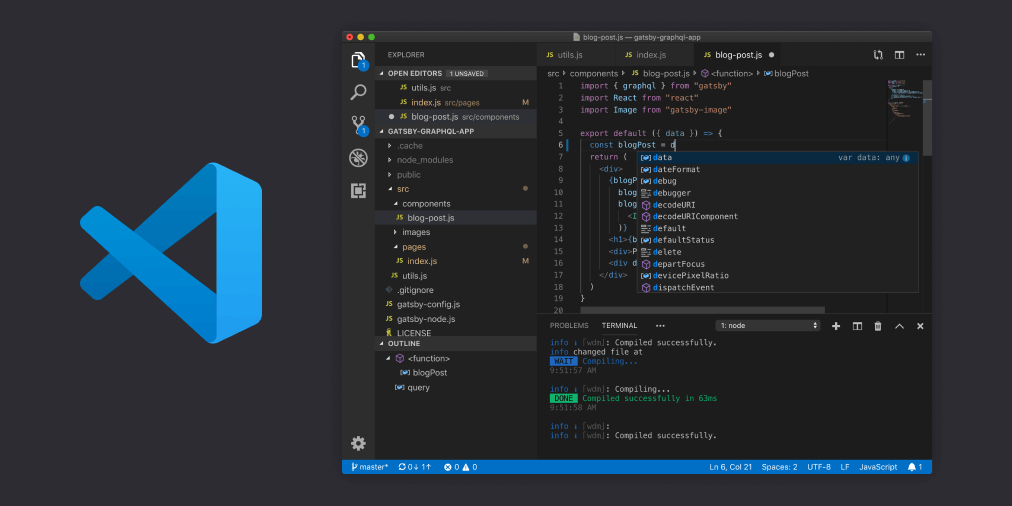 Among all the other names in this list, Visual Studio Code is the newest text editor for mac. I is a lightweight and also a script editor. If you like to work in a dark them then this is the best option you to choose. 
You get several features in this application that makes it worthy to use like highlight syntax in over 30 different languages, source code editor, Git control, debugging support and automatic real-time API description. It also comprises a huge extension library. You can use this editor for free. 
Features
Integrated Git control

Consists lot of plugins  

Offers support for JavaScript Intelligence 

Supports multiple languages 

User-friendly interface 
7. Espresso
If you are a beginner and looking for an best text editor for macos then you should consider Espresso once. It offers the simplest user interface and easiest editing interface. For offering a great experience, the interface is divided into three sections; code editor, navigator and files. This makes it easy to notice everything about the code. It is the best feature for real-time editing. 
The editor also offers a drag and drop gesture that allows you to move content back and ahead easily. That is why it is also considered the most highly productive MacBook text editor. 
Features
Real-time text editing 

Includes drag and drop gesture 

Browser preview and X-ray

Live preview
8. TextEdit
TextEdit is a plain text editor for mac that comes pre-installed on your Mac. It is an open-source application designed to edit and write documents. TextEdit allows you to perform several tasks like applying fonts to text and changing the size and colour of the text. Along with this you also get other features like bulleted lists, centering, line spacing, etc. 
TextEdit is like a Notepad which is available in windows but not on Mac. When you open TextEdit it will open in a rich text mode if you want plain mode you can change the settings. 
Features
Offers plain and rich mode 

Open source and free to use 

Works like Notepad 

Consists of advanced typographic features
9. TextMate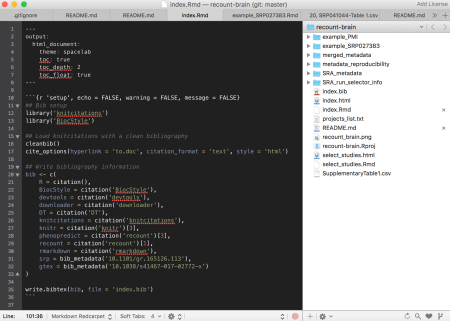 TextMate is a well-designed text editor for macos that caters for the need of both new users and dedicated programmers. The free and open-source text editor consists of features like search and replacements within the project, auto-indentation, etc. 
It is a lightweight program that works with Xcode and comes with Extensive documentation. Also, you can customize the editor as per your need and supports multiple programming languages. 
Features
Consists of a huge library of plugins 

Tabs for open documents

Shell integration 

Extensible bundle system 

Recordable macros  
10. Komodo Edit
Komodo Edit is a free and open-source macOS text editor that consists of multiple features. It is a powerful text editor that supports multiple languages including Python, Javascript, Ruby, HTML/CSS, etc. 
This mac editor lets you customize it using plugins and macros. It works on multiple platforms and with XPI extensions you can create your own plugins. It is one of the best text editors for professional purposes for writing codes. 
Features
Inbuilt FTP

Available on multiple platforms including Mac OS, Windows and Linux

Code folding 

Emacs keybindings 
Conclusion on Best Free Text Editors For MacOS
All the above mentioned are the best text editors for mac which you can use if you are a professional or beginner programmer. Some of them are completely free and some of them cost you some amount which is also worth for their features. So, choose any of the robust text editors and execute your work. 
FAQs
What text editor should I use on Mac?
We have listed some of the best and most reliable text editors for mac in the above article. You can choose any of them and use them to execute your work. All of them consist of powerful features. If you can invest money in text editors then you should purchase premium plans for more advanced features. 
What is the best free text editor for mac?
Some of the best free text editors for mac are listed below: 
Sublime Text
Text Wrangler 
Vim 
TextMate
Atom 
Does Mac have a text editor?
Yes, Mac has a text editor that comes preinstalled with the system. It is an open-source program. TextEdit is a text editor which is available on MacOS by default. This application is available in the application folder. It helps you write in RTF and plain text. This application helps you to write or edit documents. 
Is Notepad++ available for mac? 
It is bad news for mac users that despite being a useful tool, Mac doesn't support Notepad++. 
Also Read