In today's time, people are much involved in sharing blogs, content, images, etc. on social networking sites. Social networking sites like Facebook, Twitter, and Instagram are popular among users but Tumblr has earned its name in the field of microblogging site. It is a site that allows users to share content, videos, and photos with others easily. Apart from sharing blogs and multimedia on Tumblr, you can also send messages on Facebook and Twitter. 
Before 2019, Tumblr had no strict policies on your sharing you can freely share anything on Tumblr but after that, it made some changes to its policies and banned NSFW content. Because of the strict ban on adult content on Tumblr, several people are looking for Tumblr alternatives. If you are also searching for an alternative to Tumblr then you are in the right place.
This article is all about the best Tumblr alternatives. Here we have listed the top 15 Tumblr alternatives that offer advanced features through which you can share your thoughts, articles, content, photos, videos, etc. on the social media platform. 
15 Best Tumblr Alternatives in 2023
1. Medium – Best Tumblr Alternative
Medium is a powerful Tumblr alternative founded by the CEO of Twitter in 2014. It has several features which make it the best Tumblr alternative like sharing links, keyboard shortcuts, scheduling options, importing posts from other sources, etc. It is the best platform where readers can find a lot of stuff to read of their choices and experts or writers can share their views on any topic.
Medium is a free app where you can read and write on topics you want and post it to connect with millions of people. You can publish blogs, articles, images, and texts for free on Medium.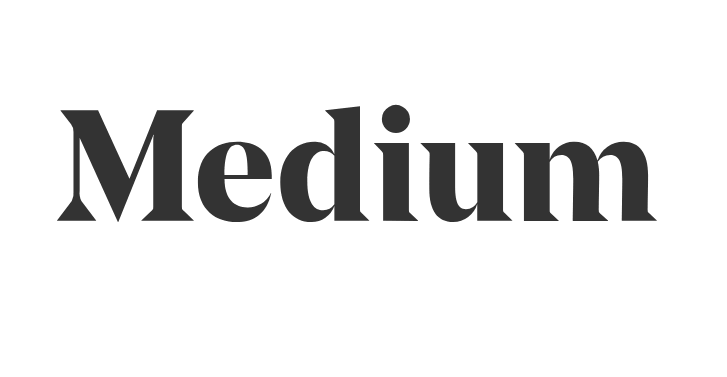 Pros 
It has private and public posts and scheduling options 

It has a smart content management system 
Cons 
It offers no customization 

It does not offer Google Analytics support 

Limited control on the site 
2. WordPress – Free Tumblr Alternative
WordPress is the best Tumblr alternative which is the highly reliable and most used website in the world. It is one of the most popular blogging websites worldwide. This is easy to use and offers free services to host the website. It contains several blogs on different topics. This is the best way to share your content connect with millions of people and build a large community. It allows you to plugin for multiple themes to add creativity to your blogs.
WordPress is the most popular website builder site in the world. It is highly used by bloggers, small businesses, and 500 companies. The site allows you to create a site, sell your products, and start a blog.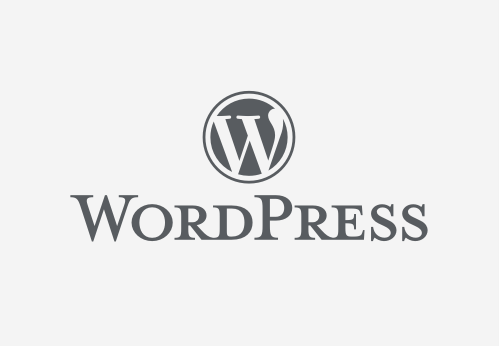 Pros 
Strong backup support 

Several themes available 

Best for SEO 

Multi-user support 
Cons 
It is complicated when multiple actions are required 
3. Blogger – Blogging Website like Tumblr
Another replacement for Tumblr is Blogger which offers a platform where people can share their creative and unique blogs with the world. It allows you to post 100 free blogs per account. It allows you to earn money, Google Adsense can automatically display ads on your blog that help you earn money. This is the best platform where users can show their talent of creativity by sharing their ideas, thoughts, and experiences in the form of writing.
Blogger is quite favorable for those who are beginners and don't have much knowledge of technical. Blogger is hosted by Google which is why it has some features like a Google account, and Google Adsense and it is backed by Google
Pros 
Easy to use 

It is backed by Google 
Cons 
It doesn't offer any customer support

It offers limited plugin support 

Restricted customization 

Doesn't allow you to host your blog on a web-server
4. Soup.io
Soup is one of the Best Tumblr Alternatives as its features and the user interface is exactly the same as Tumblr. So, if you use Soup instead of Tumblr you won't feel like you are using another site than Tumblr. It is easy to use the site and it allows you to share links, videos, audio, files, quotes, etc. 
Soup can directly import posts from an enormous variety of social sites like Twitter, Reddit, etc., and also allows you to automatically publish posts to Facebook. It offers several Soup Groups including TV shows, animals, etc. Users can join them and share posts. 
Pros 
Easy to use 

Quite similar to Tumblr 

Auto-posting via Email 
Cons 
Looks like unpolished 

No custom plugins 

No monetization support 
5. Site123
Site123 is a great Tumblr alternative that is best for the user who wants to create a professional-looking website. It consists of several amazing features that enable you to develop a good-looking website. It has a great set of templates collection which is far better than Tumblr. Site123 is a better option for you if you want to create a business website or interactive blog or photography site means it is the best to develop all types of websites. 
Site123 offers features like custom domains, SEO tools, Website editor, free hosting, and many more which makes it the best website builder website. If you are looking for a site that helps you in building a free website and create your online presence then Site123 would be the best choice.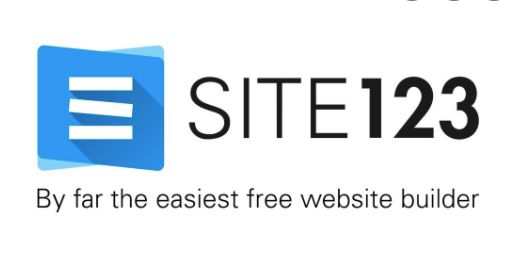 Pros 
Extremely easy to use 

Huge collection of templates 

Generous free plan 

Allows you to use a custom domain name for online business
Cons 
Doesn't have appropriate pro tools 

Not enough customization

Limited designs and technical features 

Lacking customer support 
6. Typepad 
If you are looking for a replacement for Tumblr then you must consider Typepad. It is a powerful app that is used by some well-known names like MSNBC, BBC, and ABC to host their blogs. This website consists of some of the best features like Google Analytics support, CSS based themes and also contains several built-in analytics tools. It enables bloggers and writers to create and manage blog sites, posts, and content without any hassle. Check this blog if you are looking for reading websites like Wattpad then read this list.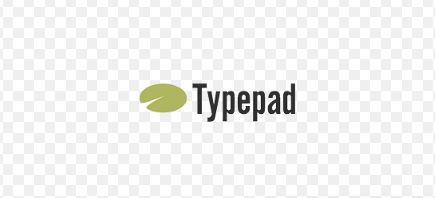 Pros 
It is an established platform 

It can import posts from WordPress 

Map custom domains 

Allows you to earn money 
Cons 
Outdated themes 

Limited options for backup 

Lack of flexibility for professional users
7. DeviantArt 
DeviantArt is one of the amazing social platforms for artists and art enthusiasts to share their art and connect with millions of people. It has the largest community of artists and art enthusiasts. It is considered to be the robust Tumblr alternative that allows users to share their artwork. This is the best platform for sharing digital as well as hand-drawn art. 
DevianArt is a fan function that makes it the most preferable website by users. It allows users to share photography, videography, and digital art with the huge online community. 
Pros 
Browse endless categories and subcategories 

Interesting fan-fiction 

Easy layout system 

Vast community 
Cons 
Lack of pro tools for blogging 
8. Ghost
Ghost is one of the popular alternatives to Tumblr which is a lightweight blogging platform. It is a microblogging site that allows users to post writing content. This website has a user-friendly interface and is very easy to use. It offers two variations; A web server hosted ( starts at $19/month) and A self-hosted ($5-10/month). It is an open-source blogging platform that enables users to write and publish content.
Ghost offers 14-day trial version so that you can test its app and features.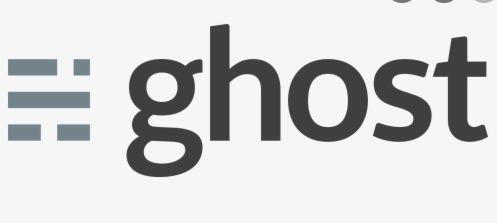 Pros 
Auto-format feature

It is the best for blogging 

Membership management 

SEO optimized 

Easy to customize and create themes 
Cons 
A quite expensive hosting 

Limited themes available 

You need to have technical knowledge for self-hosting 
9. Posthaven 
Posthaven is a Tumblr alternative that costs you $5/month for an account that comprises 10 blogs each. It allows you to post videos, images, and audio. The site offers full protection to your blogs with the password and also sends email notifications for every activity. It is a blogging platform that allows individuals and enterprises to post content in their blogs.
Posthaven is still under development and is a young site. But there is a drawback of Posthaven that it doesn't offer a trial version. 
Pros 
Auto-posting to Facebook and Twitter

Minimal, with great features

Private sites with passwords

Custom domain support
Cons 
Doesn't provide trial accounts 

Scattered information on the website

Paid  
10. Mastodon
Another popular Tumblr Alternatives Mastodon allows users to post, repost, and make comments. It is free and open-source software that enables people to run self-hosted social networking sites. It allows you to host a wide range of dynamic content like photographs, texts, links, and videos. You can use this platform to sell your products and services. It comes with a dark theme background like Tumblr. Mastodon consists of share, bookmark, and quote options. 
Mastodon is like Twitter in terms of features and interface. It is a combination of Twitter as well as Tumblr.  
Pros 
Contains no ads 

It has a large community 

Decentralized 
Cons 
Quite difficult to navigate 

Not good for the non-professional user
11. We Heart It – Cool Tumblr Replacement
It's an amazing site like Tumblr for sharing photos, Gifs, Videos and to do social bookmarking. 
On We Heart it you can explore travel plans, recipes, fashion, lifestyle, and motivation. It is one of the other sites like Tumblr for microblogging.
12. Wattpad – New Tumblr alternative
This is another best free Tumblr alternative. It is a sort of Internet community where readers and writers can share their common interest in fiction.
Moreover, it lets users post text, pictures, as well as multimedia from an easy-to-use dashboard. This can be used as a Tumblr substitute.
13. StumbleUpon – Bookmarking sites like Tumblr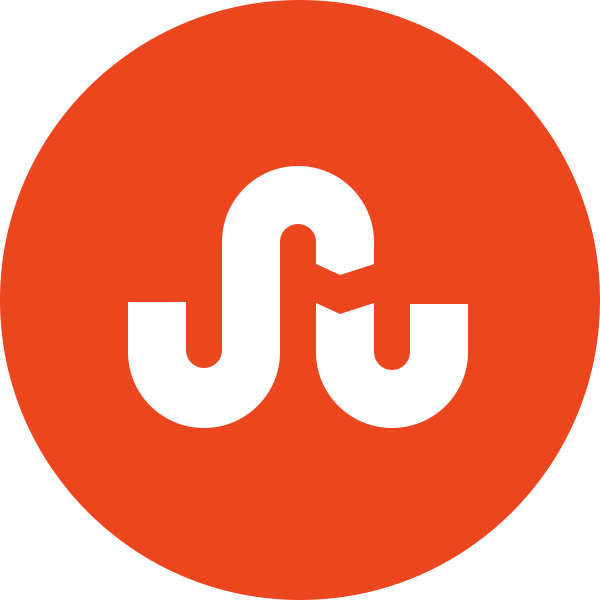 One-stop solution to revolutionize your content, it allows you to submit WebPages, you can follow people of your interest.
You can flexibly measure your quality of content and overall traffic, browse trending posts, and even can create a list of pages you like.  This can also be used as the best replacement for the Tumblr website.
14. Diigo
Though it is a discussion platform, it has enormous potential to get traffic for your site. It is one of the new Tumblr alternatives 
It's basically a community where people of the same interests participate in Q&A sessions and share their beliefs and notions on a particular topic.
15. Mix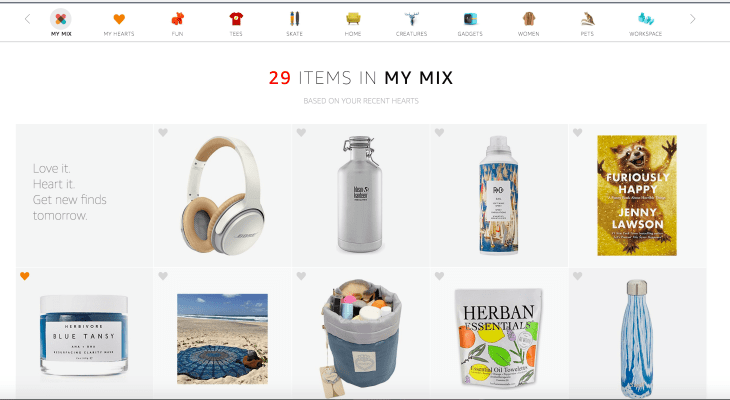 The mix is the other apps like Tumblr. It's a new aging platform where you can get updated with all the latest happenings. 
You can share your content, can follow popular videos. 
FAQs
What is a good replacement for Tumblr?
Though Tumblr is one of the leading blogging platforms that allow users to share posts, photos, videos, etc. if you are searching for a Tumblr replacement then you must consider Reddit. It is a great social media platform like Tumblr that offers similar and advanced features to Tumblr. 
Is Tumblr shutting down in 2021?
In August 2019, Tumblr has imposed a policy to ban adult content and due to this, it has faced the problem of less popularity. People preferred to choose its alternatives. But after 2020 it has regained its popularity among users as a leading microblogging site. 
Final Thoughts on Tumblr Alternatives
When Tumblr began, it was just a place where people could post photos that they found beautiful or meaningful to them personally. If you liked the photo, you could add it to your blog. There is a master feed of everything behind posts, and you can see a dizzying array of photos, or you can subscribe to individual blogs and see what people post to your own personal interests.
The above alternatives are going to serve you just the best. So try them out, and talk to us in the comments below.
Good Luck!!