Are You looking for the best uninstaller for windows 10 then you are in the right place. We are usually troubled by the pop-ups to install some programs and they sometimes get installed automatically without our permission. We don't notice them at that time but they are quite harmful to our PC which is why it becomes important that we uninstall them from time to time. There are so many Uninstallers in the market that are available for free. You can boost up the performance of your PC, protect it from various viruses and uninstall all the unwanted programs. So read about the Best Free Uninstaller for Windows 10 8 and 7
The Best Uninstaller for Windows 10 In 2021
Here are the Best Uninstallers for Windows 10, 8 and 7-
1. Revo Uninstaller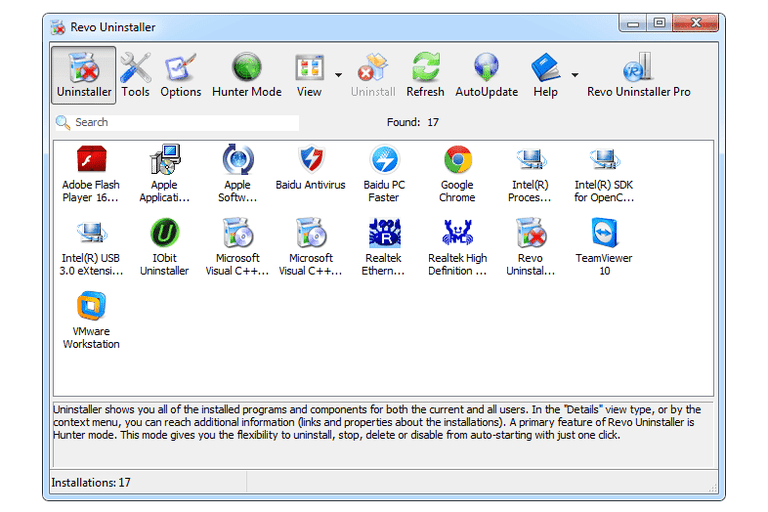 Revo Uninstaller is the best free uninstaller for windows 10 which removes all the unwanted software and programs very smoothly. One of the primary features of this uninstaller is the Uninstaller Module that first uninstalls the program and then scans the leftover data and wipes it away completely, no matter how stubborn it is. Also, it is very useful in case the installation is corrupted. This tool made it easy to remove software for windows 10
Let's discuss some of its exclusive features in brief-
Complete powerful software uninstall

Uninstall stubborn programs easily

Remove junk files and unnecessary program files

Quick Uninstall for one or more programs in a row

Compatible with all 32-bit and 64-bit versions of Windows

Free professional technical support

Customizable and flexible, easy to use user interface

Portable version for all your personal Windows devices
Platforms Available: (Windows 10, 8 and 7), Mac
2. IObit Uninstaller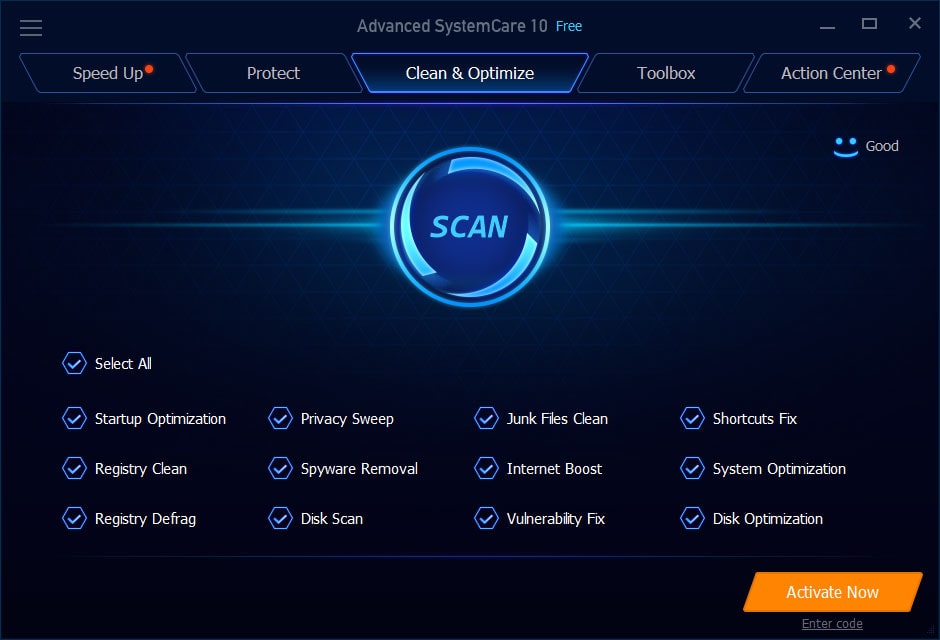 IObit Uninstaller is best uninstaller for windows 10 is an effective software tool used to clean the Windows PC from unwanted plugins, Windows apps, browser toolbars, etc. It scans the PC and removes all the stubborn apps, injected programs, malicious activities and futile leftovers automatically to provide secure and faster internet surfing experience. 
Here are some of its highlighted features that make it the trendy-product in the tech market-
Install Monitor uninstall all the unnecessary programs from your system and also undo all the changes it has made to the PC.

Software Updater automatically updates all the important programs and software of your system and keep your system safe and secure from cyber-attacks.

The uninstaller wipes away the malicious plugins and toolbars from all the browsers to ensure a safer online environment.

It cleans all the unwanted leftover files, programs, folders and registries smartly and keeps your PC healthy and new.
Platforms Available: (Windows 10, 8 and 7), Mac

3. Ashampoo Uninstaller
Ashampoo Uninstaller is another name in the list of Best Software Uninstallers, that boosts up the performance of your PC as well as safeguard it from any malware attacks or cyber threats. It is used to wipe useless programs and free up a lot of disk space. It cleans up your PC from all unwanted apps, browser plugins and toolbars to give you a safer browsing experience. This is also known as the uninstall tool windows 10 software.
Let's get a glimpse of some of the exclusive tools & features of this uninstaller-
Uninstalls all the complex programs and apps from the system without installation logs.

Permanently eliminates the sensitive data to interrupt the third-party intrusion into your privacy.

Clears the history, logs, cache and unwanted plugins & toolbars with deep-clean technology.

Always safeguard your private data using military-grade file wiping technology.
Platforms Available: (Windows 10, 8 and 7), Mac
4. Wise Program Uninstaller
Wise Program Uninstaller is free uninstaller for windows 10 and is a handy tool to uninstall Windows software quickly using its easy and user-friendly interface. It scans and deletes all the unnecessary and leftover files, folders and registry items. The 'Forced Uninstall' feature uninstalls the software that cannot be uninstalled by conventional means. It scans your system and removes all the files associated with the software thoroughly like you never installed it. This software easily uninstall programs in windows 10.
Modern and Intuitive Interface

Safe Uninstall and Forced Uninstall Together

Ensure clean and safe software uninstalling

Safe Uninstall removes the standard-uninstall-executable programs

Forced Uninstall to uninstall tough and stubborn non-standard programs

It is completely free to use.
Platforms Available: (Windows 10, 8 and 7), Mac
5. Advanced Uninstaller PRO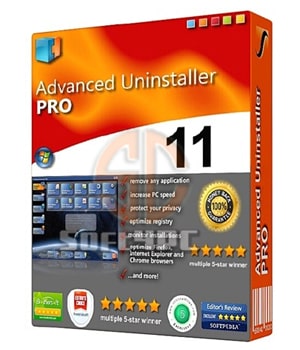 Advanced Uninstaller Pro is the best tool to clean and boost up your PC, uninstall unwanted programs, detect and remove virus, wipe away the obnoxious toolbars and browser hijackers that are highly tough to remove. There is a range of options in this software that delete sensitive files permanently and optimize your PC. It is a very fast tool that allows to delete dozens of files within a single click. With the help of this uninstaller it become easy to remove unnecessary files windows 10 8 and 7.
Here, we have listed some of its features that are hard to resist-
Helps your PC to run at full speed by freeing up the disk space.

Take good care of the Windows registry and services.

Detects and removes duplicate files.

Secure your privacy by shredding the files and folders in such a way that they won't be recovered ever.

Keeps track of all changes performed on your PC during software uninstallation
Platforms Available: (Windows 10, 8 and 7), Mac
These are just a few names in the long-list of Best Uninstallers software for windows, there are so many more in the market. Stay tuned with Windows Radar and we'll come up with more similar blogs. Comment below your choice of Windows uninstaller software.