Are you looking for the best video-mixing software for Windows? If yes, then you have come to the right place.
Video mixing software is basically video editing software that includes tools to mix various videos, audio, and images into one video file. For this purpose, the software offers a dedicated timeline to merge and synchronizes different media files. All of the tools we are going to mention in the article are very useful and offer a great set of features. So, without wasting further time let's know about each software one by one. 
9 Best Video Mixer Software for Windows PC
In this article, we are going to list the 9 best video mixing software for Windows which includes various valuable and advanced features.
1. Hitfilm Express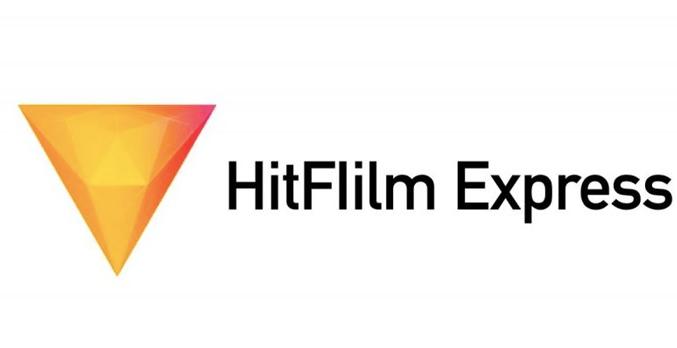 The list of best video mixing software begins with Hitfilm Express. It is one of the best programs which enables the creation of Hollywood-style films. It has animation tools that allow you to create and edit audio and video transitions without the need to create composite shots. The software has a lot of features to create video mixes, edit videos, and add video effects and transitions.
Features 
Lets you add multiple overlayered tracks to make video mix 

It offers multiple transition options including push, zoom, and dissolve 

It includes VFX and 3D tools 
2. Windows Movie Maker
Next, we have Windows Movie Maker which is helpful software for beginners. It has a user-friendly interface and you can easily adapt its functions. By using its features you can mix videos, audio, and images in one project. It provides a dedicated timeline to create a video mix.
The software lets you mute the sound of the original video and add new audio to the video. When you finish editing and mixing the video you can save the edited video in only WMV format. 
Features
Add video effects like blur, brightness, fade in/ out, etc. 
It can create a video mix with multiple media files
It is the simplest video-mixing software 
3. DaVinci Resolve
DaVinci Resolve is another popular software for video editing and video mixing. It includes a timeline to make adjustments to video and audio to create desired video mix. It has various advanced features which help you create high-quality videos. This software can be used to create title animations and also lets you add characters to 3D scenes. 
Features 
It consists of motion graphics and visual effects

It offers you a feature of collaboration 

Supports MultiCam editing 
4. OpenShot
OpenShot is a free and open-source video editor and mixer software for PC. It includes all those tools which help you while editing videos. It offers cross-platform templates which are compatible with Mac, Linux, and PC. You will get a drag and drop support which offers ease in your work. Using this software you can either edit individual videos or create a video mix with multiple files.
Features 
Videos can be exported in many formats including MOV, AVI, and many others

Preview of each media file 

You can add various transitions to the videos 

Merge multiple files 
5. VSDC Video Editor
Talking about VSDC Video Editor is a popular video editor and mixing software. It is a feature-rich application that allows you to make a video mix with multiple media files including audio, images, and videos. It offers a dedicated timeline that helps you to merge everything into one video mix. It includes all the basic editing tools like split, trim, cut, rotate, crop, and many other basic features. 
Features 
You can add subtitles and text box 

Save video mix in multiple formats including SWF, FLV, and AVI

It allows you to edit and annotate videos
6. Shotcut
Shotcut is another free and open-source video mixer software for pc that helps in video editing and mixing. It allows you to video mix for this it has various tools like adding multiple layered tracks, locking tracks, muting a video track, etc. to create a preferred video mix.
It includes a vast range of editing tools like Eyedropper for white balance, video compositing, color correction and grading, and many more.
Features 
It includes various tutorials videos
Offers 4k resolution support 

Offers 360° video filters and effects 
7. Easy Video Maker
Easy video maker is a simple and free video mixer software that allows you to mix videos, audio, subtitles, etc. to create a final project. For this, it provides a timeline to add and manage different media items like background, etc.
You can mute the original audio of the video and add a preferred one and also insert pictures, text, subtitles, etc. to create a video mix of your choice.
Features 
You can record videos using a webcam 

It allows you to record monitor screen 

Offers multiple editing functions 
8. Lightworks
Lightworks is a useful video mixer software for pc that you can use to create video mixes. You can mute the soundtrack, add new music, merge multiple videos, and many more. It consists of various editing tools like a color mask, luma key, color correction, color mate, etc.
Apart from this, you can also use this software to enhance audio quality by using tools like boost treble, eq, etc.
Features 
Allows you to access your files on Dropbox, Google Drive/Photos, OneDrive, etc.

Includes 800+ customizable motion graphics 

Upload your work directly to YouTube and Vimeo
9. Kapwing
The list of best video mixing software is not completed without mentioning Kapwing. It is a great video editor and mixing software that is loaded with all the essential features. It is compatible with Windows as well as Mac devices. It is an ideal software for vloggers and educators.
Features 
It supports collaboration which lets multiple users edit simultaneously

Offers unlimited cloud storage 

It can record screen and audio so that you can record gameplay or tutorials
Conclusion
Above mentioned are the most popular and best video mixing and editing tools that offer you a wide range of features to help you in your work. Whether you are a beginner or a professional, all these tools are adequate for you.
So, read the description and features of each software and choose the most appropriate one as per your preferences. I hope the article would help you to select the best video mixer tools.
Also Read